Le plaisir jaune ! Father's Day Cookies for Dad
I was so busy the past week that I wanted to make something quick to celebrate Father's Day. Instead of making bread, I decided to make cookies. This is just my second time to bake cookies; I am slowly exploring quick breads in my oven. It was quick but not that easy because of a few components which was inspired by the cookie principle of Monsieur Albouze. I made 3 giant single serving cookies, though roughly the same but with a variation for each. To French speakers out there, sorry if I made a mistake with the name; it just came to my mind while thinking of a name for this cookie, je suis désolé !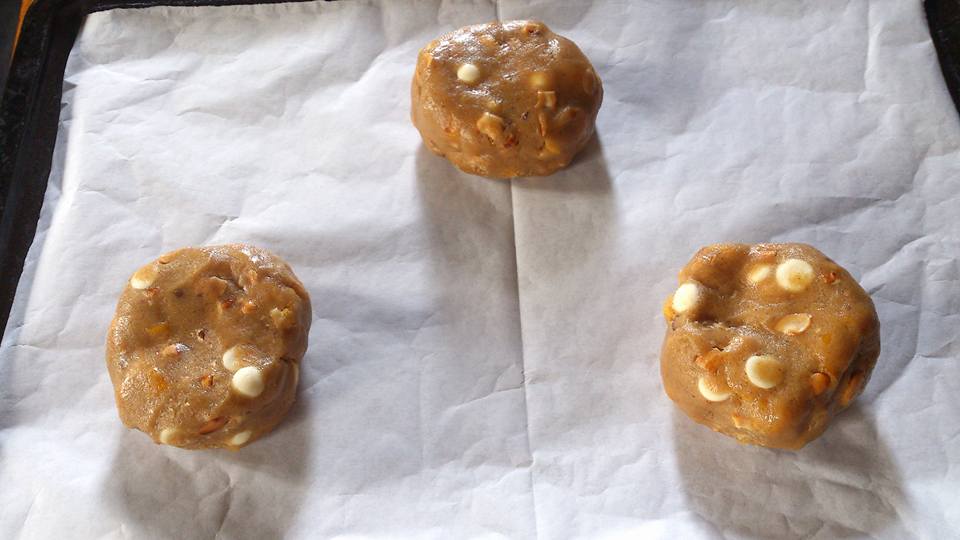 Mangoes are our favorite fruit and it's mango season now so I thought of flavors that would go well with mangoes and make it into cookie form.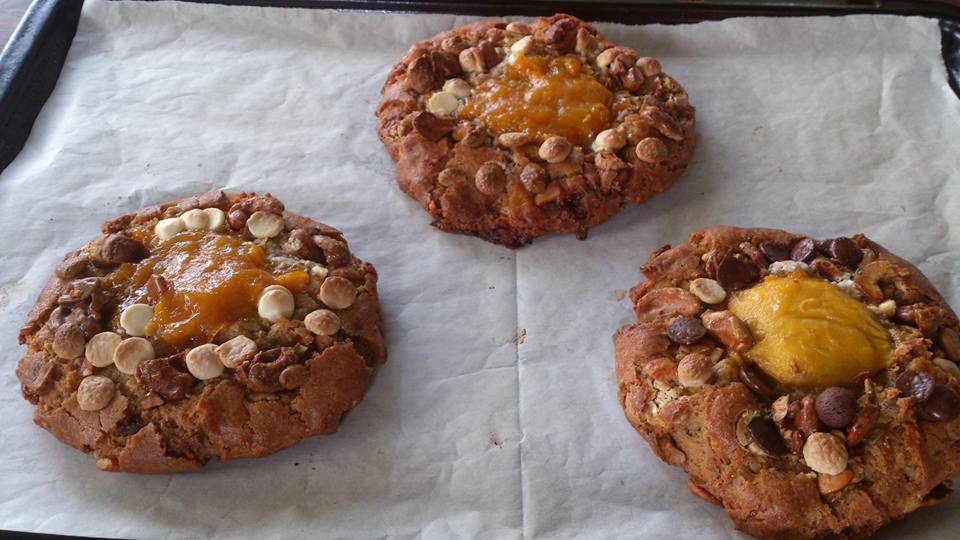 It starts with a rich, lightly salty, chewy cookie dough loaded with dried Philippine mangoes, roasted cashews and white chocolate disks.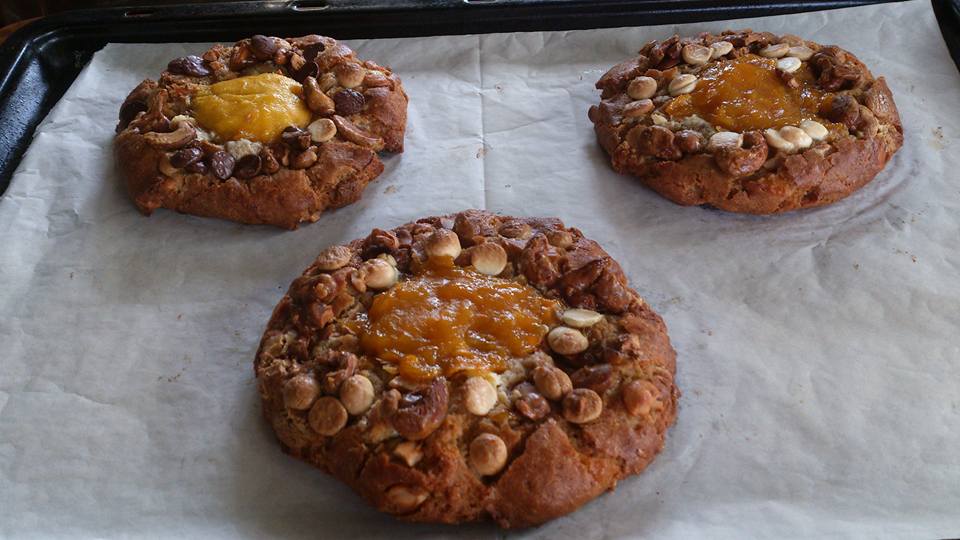 It was then stuffed with salted caramel in the middle then baked for 10 minutes at 180C. After 10 minutes, it was topped with more dried mangoes, white chocolate, homemade mango jam from slightly sour mangoes, and homemade caramelized cashews then baked again. After a further 10 minutes still at 180C, what you get is this fabulous cookie with intense but balanced flavors.

Here are the variations:

1. Exactly as the description above, stuffed with homemade soft and chewy salted caramel.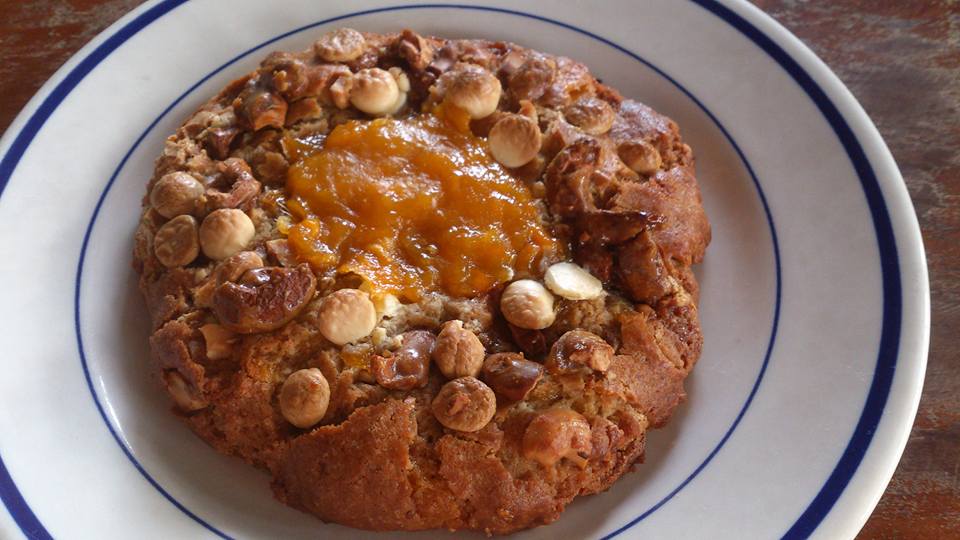 2. Yema, a Filipino candy made from reduced condensed milk replaces the salted caramel as filling.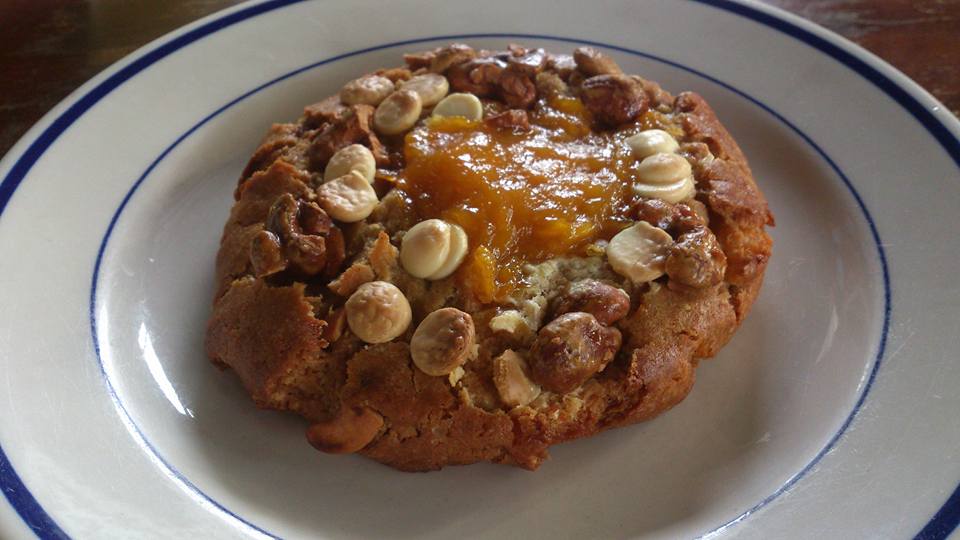 3. Filled with Yema, topped with a slice of fresh mango in addition to the mango jam then finished with a sprinkling of dark chocolate. Our favorite!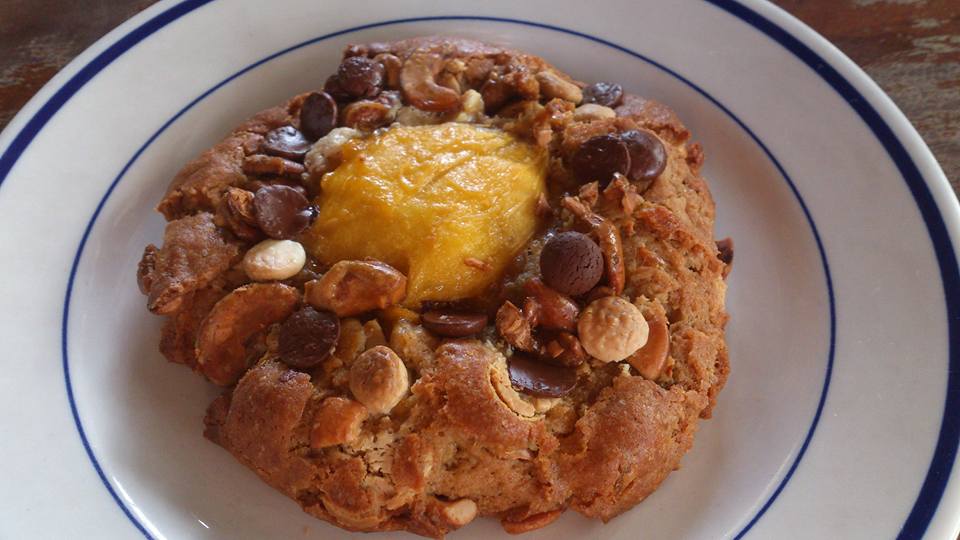 It was so fragrant from all the add-ins in addition the butter and sugar. The nutty aroma can even be smelt outside the house while they were baking and when they were cooling. The chewy dried mango, crunchy nuts, gooey chocolate, sticky caramel, chunky jam, and soft and smooth mangoes make for a party of textures in the mouth; and the balance of flavors from the caramel, salt, tang from the fresh mango, sweetness form the dried mangoes and chocolate and the nuttiness from the cashews. So enjoyable to eat!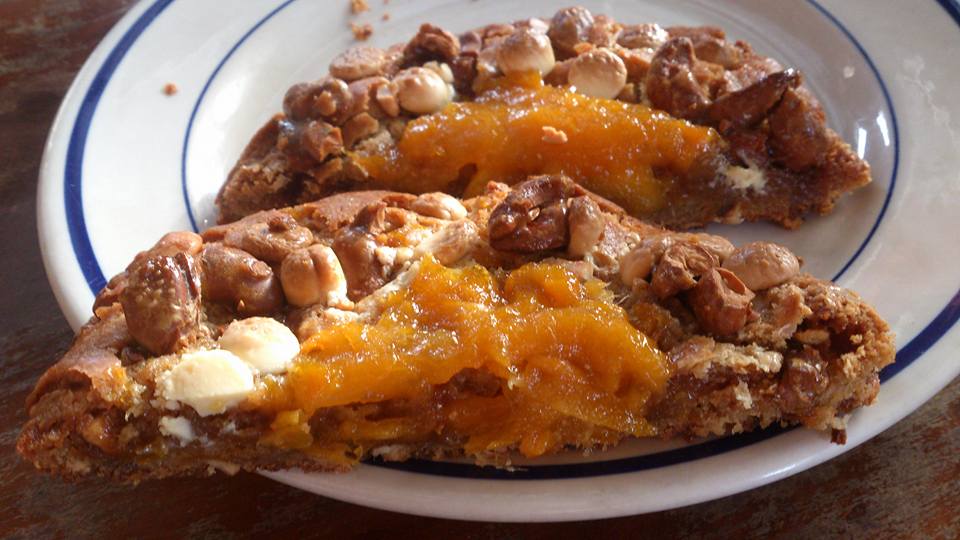 Look closely and you will see the caramel evenly distributed in the cookie.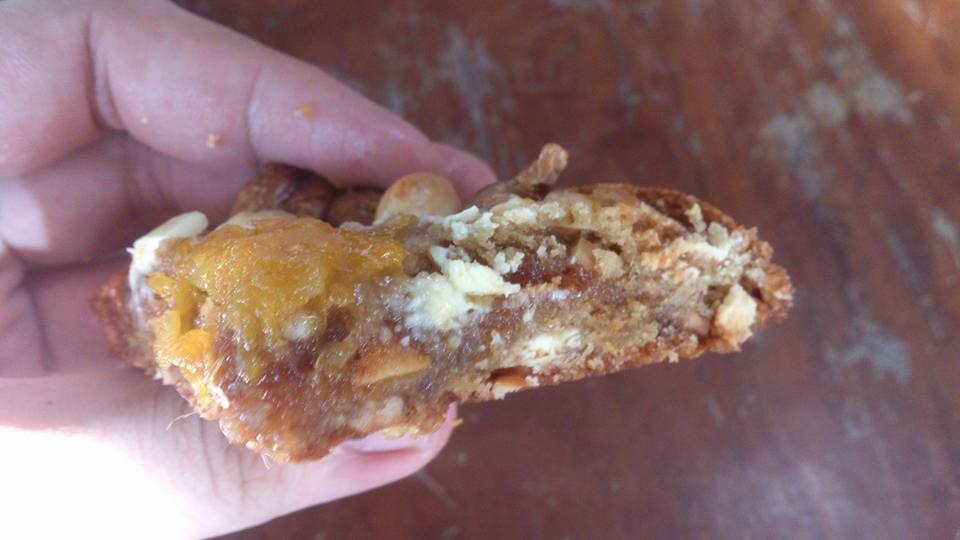 Sorry if this was out of focus, I was in a hurry to eat it.

I had some beverages to pair with it but I found a glass of cold milk is the best! It really complements all of the flavors well. One more thing, how I wish I have filled all of them with my salted caramel, it really tastes way better with the mangoes than with the store bought candy (which I tried to see if making homemade is critical or just a waste of effort; if you can have an equal or better outcome using something store bought without effort, clearly the effort is worth it) and how I wish that it was the third variation that I have filled with the good stuff!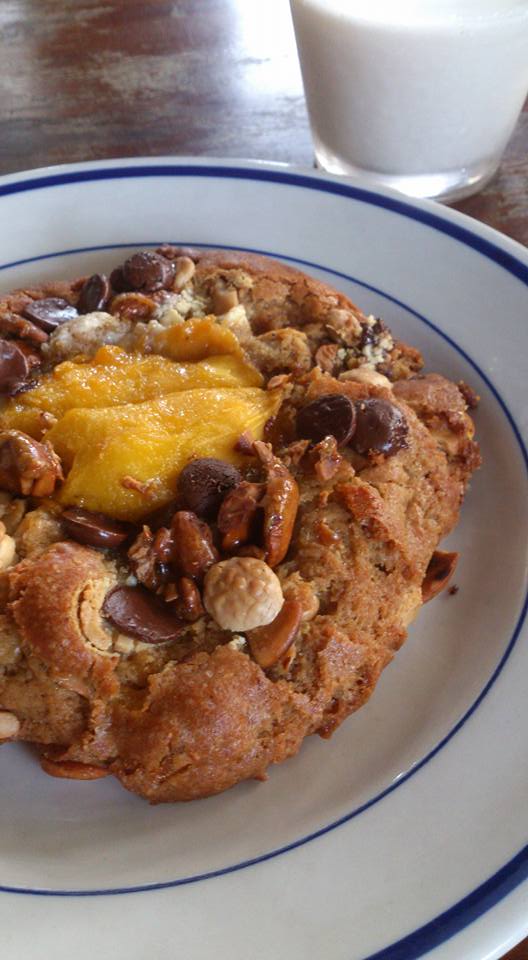 Happy Father's Day!