An old west coast friend emailed me 2 days ago.  Her significant other was trying, without a lot of success, to make focaccia.  Did I have a recipe?  My last focaccia foray was probably in 2003 when I was a rank amateur home baker for a short time and  initially experimenting with Mr. Reinhart's BBA but years prior to the existence of TFL.
Feeling my oats, I replied sure, allow me a few days to give it a go.  My first successful baguette dough and to this day still both the easiest as well as one of the most reliable has been the Anis Bouabsa baguette, first baked by me in late 2013.  I figured that this dough would be just dandy for a focaccia base.  And I believe that it is.  
With a 30 minute autolyse, bassinage, 300 French Folds, and three Letter Folds at 20, 40 and 60 minutes before retarding the dough for most of a calendar day, it couldn't be simpler.  
The Bouabsa formula uses a minuscule amount of IDY 0.16%, as the leavening agent, yet after a mere 1 hour bulk rise, the dough had already grown significantly.  Here it is, having just been pulled from retard.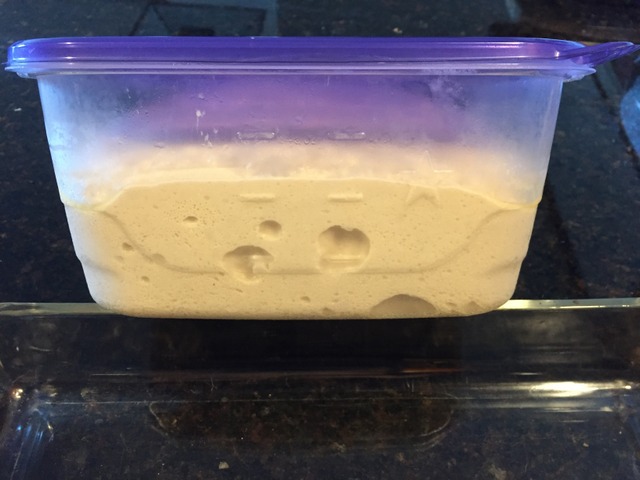 The dough is placed into a moderately well oiled pan stretched to conform to the pan, turned over to coat the other side with oil, and then dimpled.
My selection of toppings: fresh thyme, fresh oregano, grated, pecorino-romano cheese, kosher salt, chopped kalamata olives and chopped roasted red pepper.  A final light slathering of oil over this.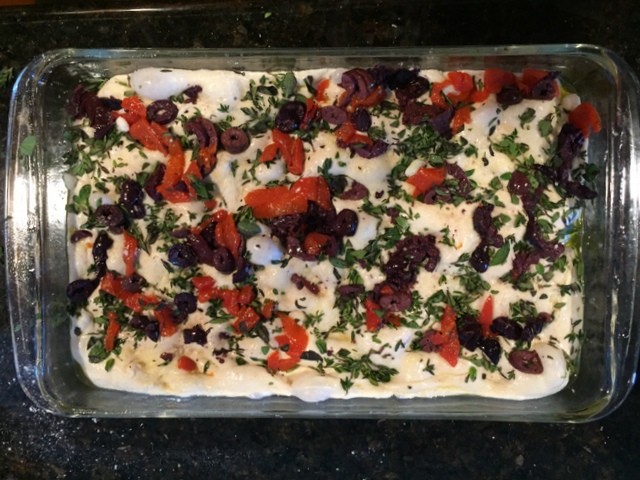 Baked at 450dF for 25 minutes, internal temp 210dF.  No need for a baking stone or steam.  A final drizzle of olive oil over the surface.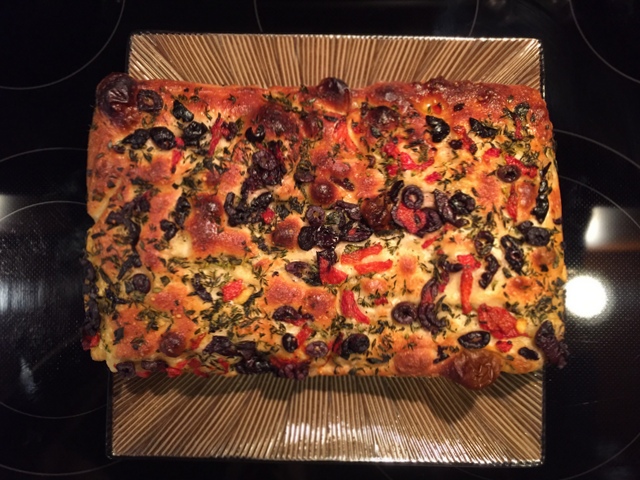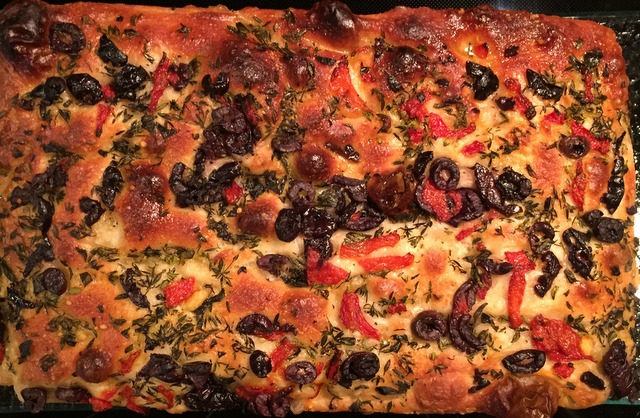 The crumb was just a little more open than this picture shows.  Soft with a good chew, but the overall flavor would have benefited from both more salt and more grated cheese.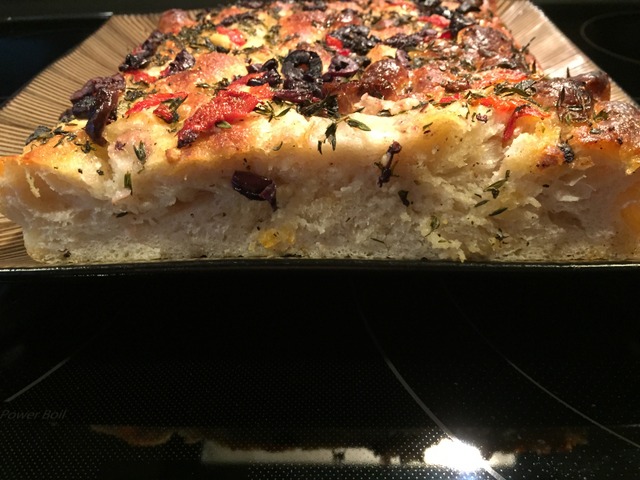 All in all a successful venture considering the length of time since I last made this.  And now my friend has an email in her inbox with these pictures and my more detailed writeup for her beau.
alan