February 18, 2008 - 8:41pm
Sourdough, cake yeast, and crackers
I rose my sourdough overnight last night, shaped it this morning, and baked it around noon. By the time I got my camera out, one loaf had been devoured and the second was reduced to this: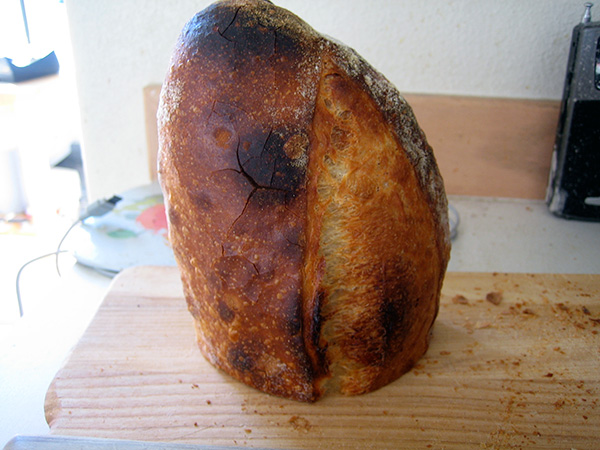 One thing to note: I forgot it and left it in the oven an extra 10 minutes or so. Every time I do this I am pleased with the result. Dark bread is well-baked bread!
I also tried the Lavash crackers from the BBA: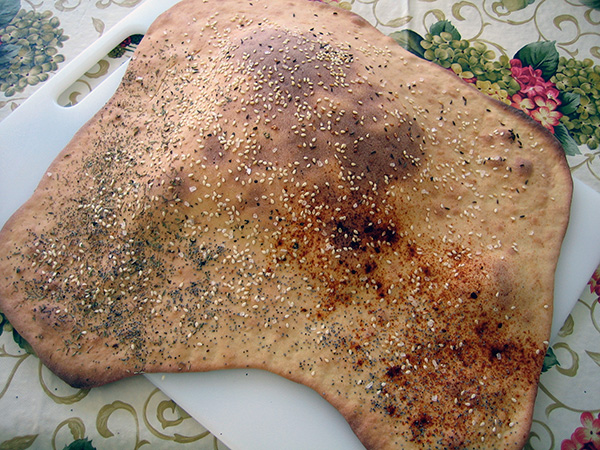 Eh... I didn't roll it thin enough, so it was more like a flat bread than a cracker. I also found the dough to be sweeter than what I'd expected. Perhaps this is the nature of lavash, I don't know. Next time I'll roll them out thinner and leave out the honey.
I also baked a buttermilk sandwich bread with some cake yeast I was given by a friend (Catlikethief). I'd never tried the stuff before. It smelled foul when I took it out of the fridge, but it definitely did the trick. I'll be interested to taste the bread in the morning to see if the flavor is at all different.