20% Sprouted Black Quinoa 30% Sprouted Spelt SD
Conclusion of this bake: sprouted black quinoa really tastes amazing. Seriously.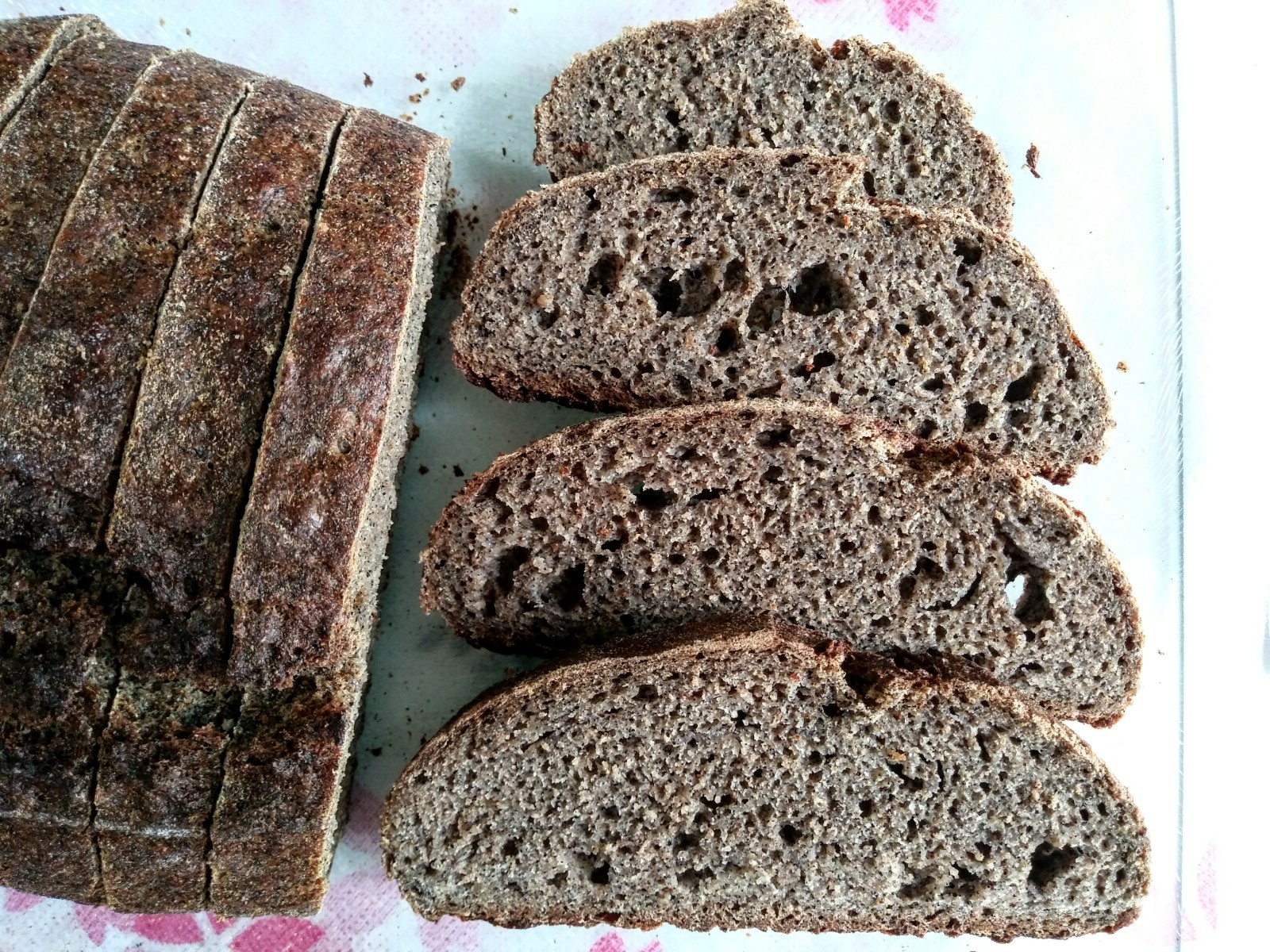 20% Sprouted Black Quinoa 30% Sprouted Spelt SD 
Dough flour (all freshly milled):
150g      50%       Whole spelt flour
90g        30%       Sprouted spelt flour
60g        20%       Sprouted black quinoa flour
For leaven:
10g         3.3%       Starter
35g       11.7%       Bran sifted from dough flour
35g       11.7%       Water
For dough:
265g      88.3%       Dough flour excluding bran for leaven
127g      42.3%       Water
90g           30%       Whey
80g        26.7%       Leaven
9g              3%        Vital wheat gluten
5g          1.67%       Salt
__________
305g        100%       Whole grain
257g       84.3%       Total hydration
Sift out the bran from dough flour, reserve 35 g for the leaven. Soak the rest, if any, in equal amount of whey taken from dough ingredients.
Combine all leaven ingredients and let sit until ready, around 3.5 hours (26.3°C).  
Roughly combine all dough ingredients except for the leaven and salt, autolyze for 15 minutes. Knead in the reserved ingredients and ferment for a total of 2 hours. Construct a set of stretch and fold at the 15 minutes mark.
Preshape the dough and let it rest for 20 minutes. Shape the dough then put in into a banneton. Retard for 12 hours.
Preheat the oven at 250°C/482°F. Let the dough warm up at room temperature for 20 minutes. Score and spritz the dough then bake at 250°C/482°F with steam for 20 minutes then without steam for 25 minutes more or until the internal temperature reaches a minimum of 208°F. Let it cool for a minimum of 2 hours before slicing.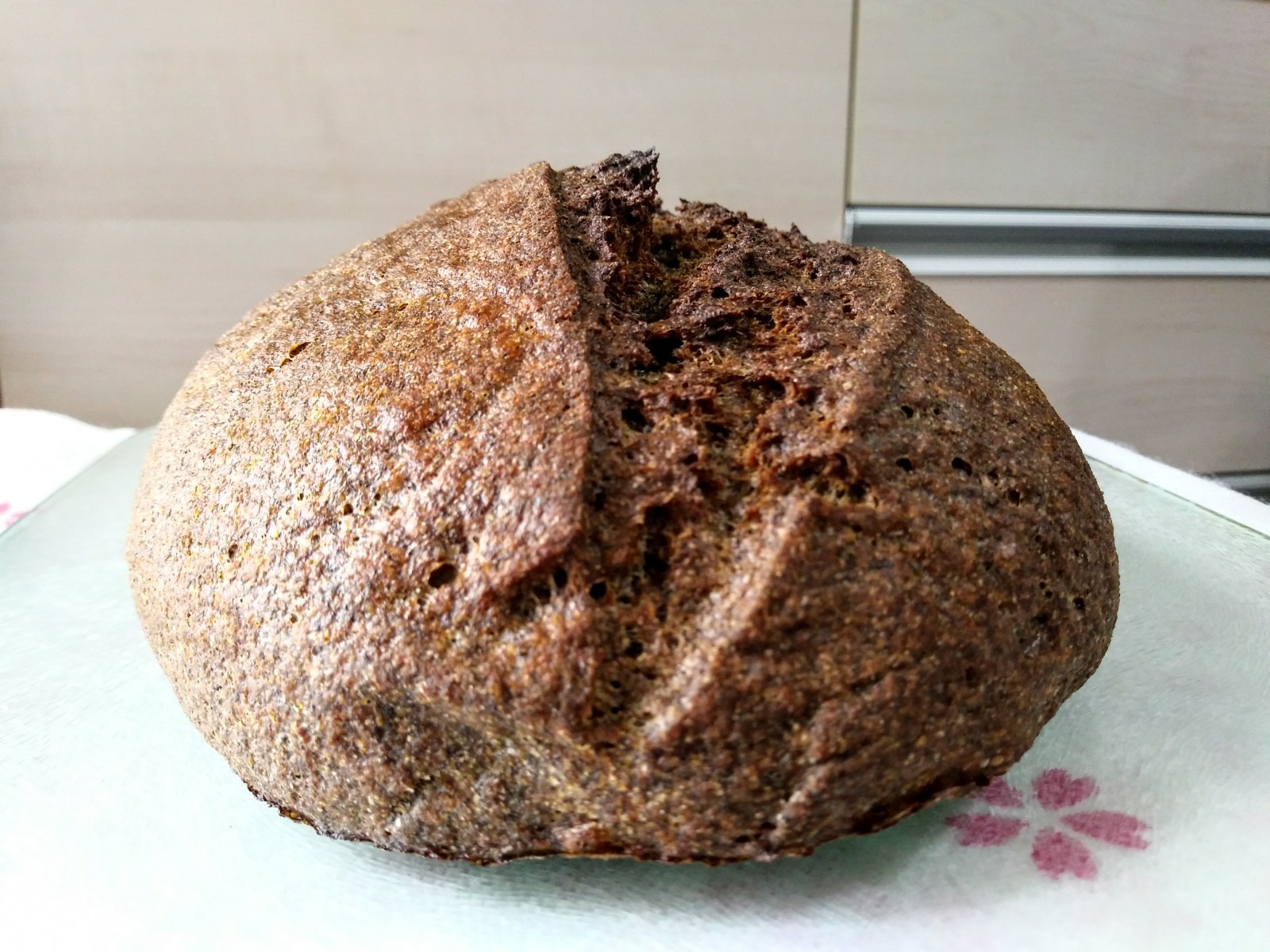 If your fridge is like mine, you'd know that even fridge temperature can be one of the variables in baking. My fridge changes temperature according to its mood, ranging from 0°C to 4°C. This past week, it decided that it'd function at close to the freezing point. How did I know? Well, the cucumber turned partially frozen at the top shelf and the dough was rock-hard after the retard… Despite being bulk fermented till quite proofy, the dough was a bit under-proofed eventually.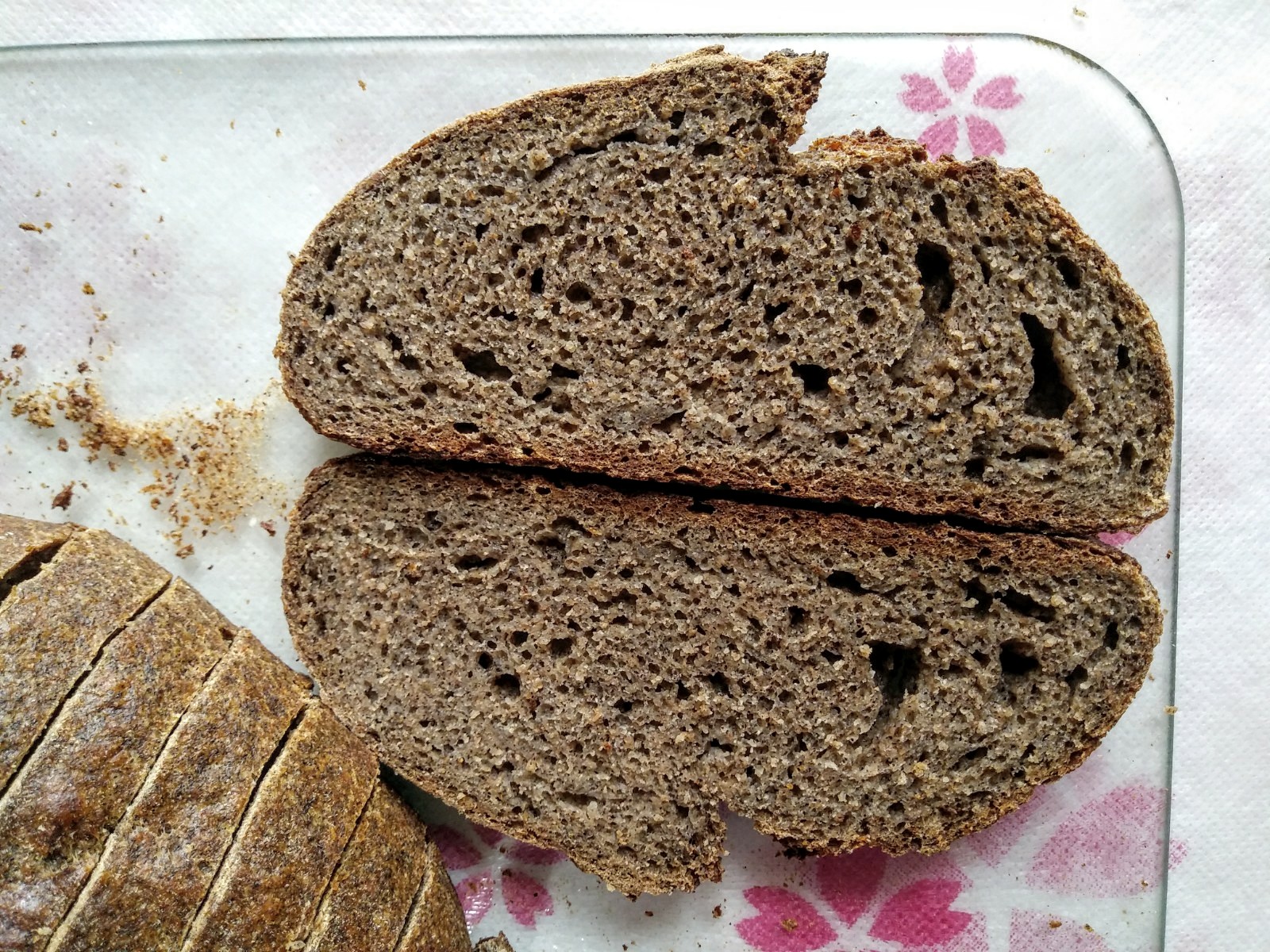 The flavor of this bread suits my taste well. It has a nice balance of acidity and sweetness, not having too much or too little of either. Both sprouted spelt and black quinoa contribute to sweetness and maltiness yet it's the latter that makes this bread special. Un-sprouted black quinoa is slightly bitter, which is not necessarily unpleasant. However, the bitterness is replaced by nuttiness when sprouted, adding much depth to the loaf.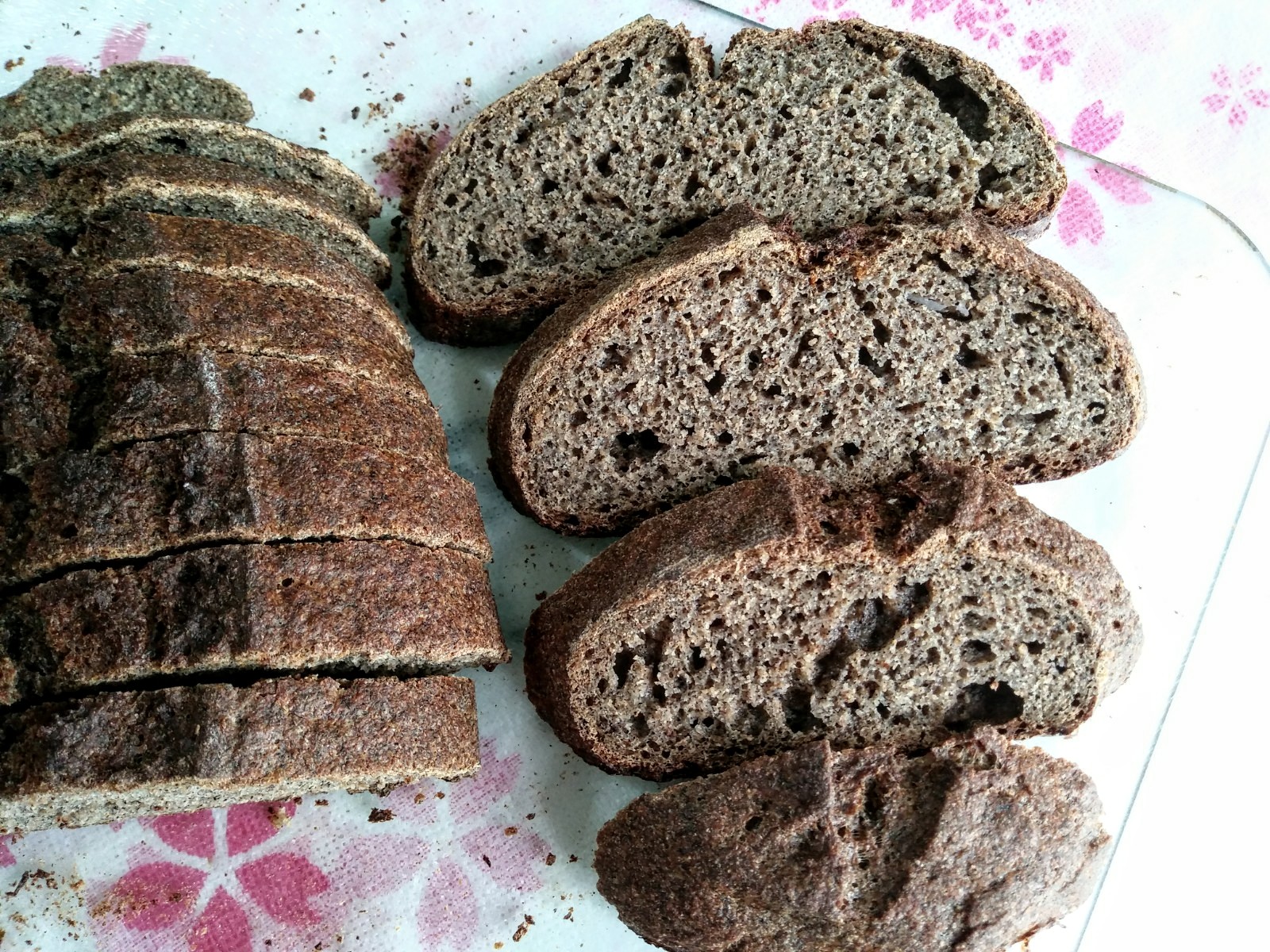 ______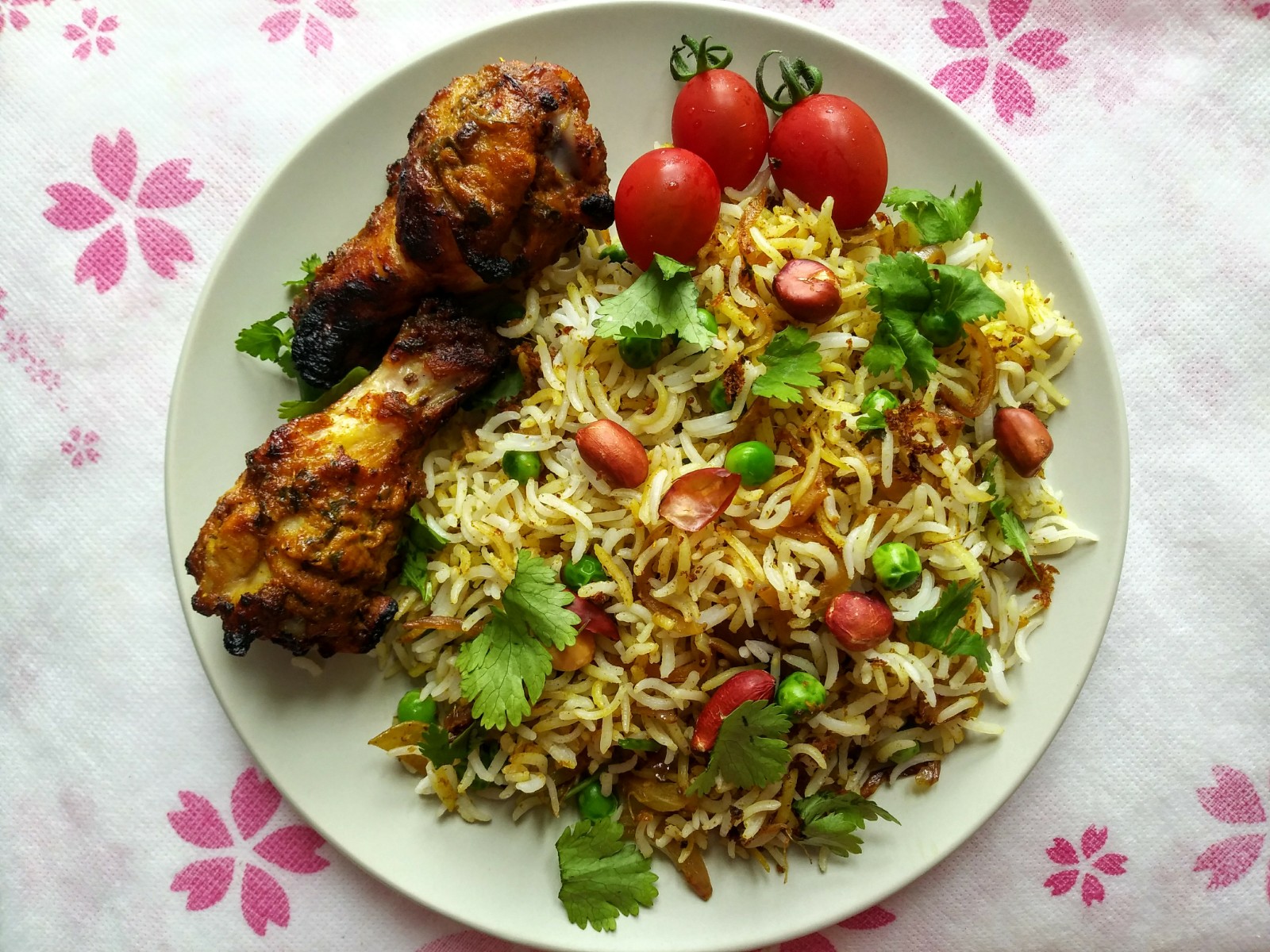 Onion & pea biryani, and tandoori chicken drumettes
Homemade orecchiette and pan-grilled pork chop with 4 kinds of mustard (whole black mustard seeds, whole grain mustard, Dijon mustard and mustard oil) Mustard oil is totally cool!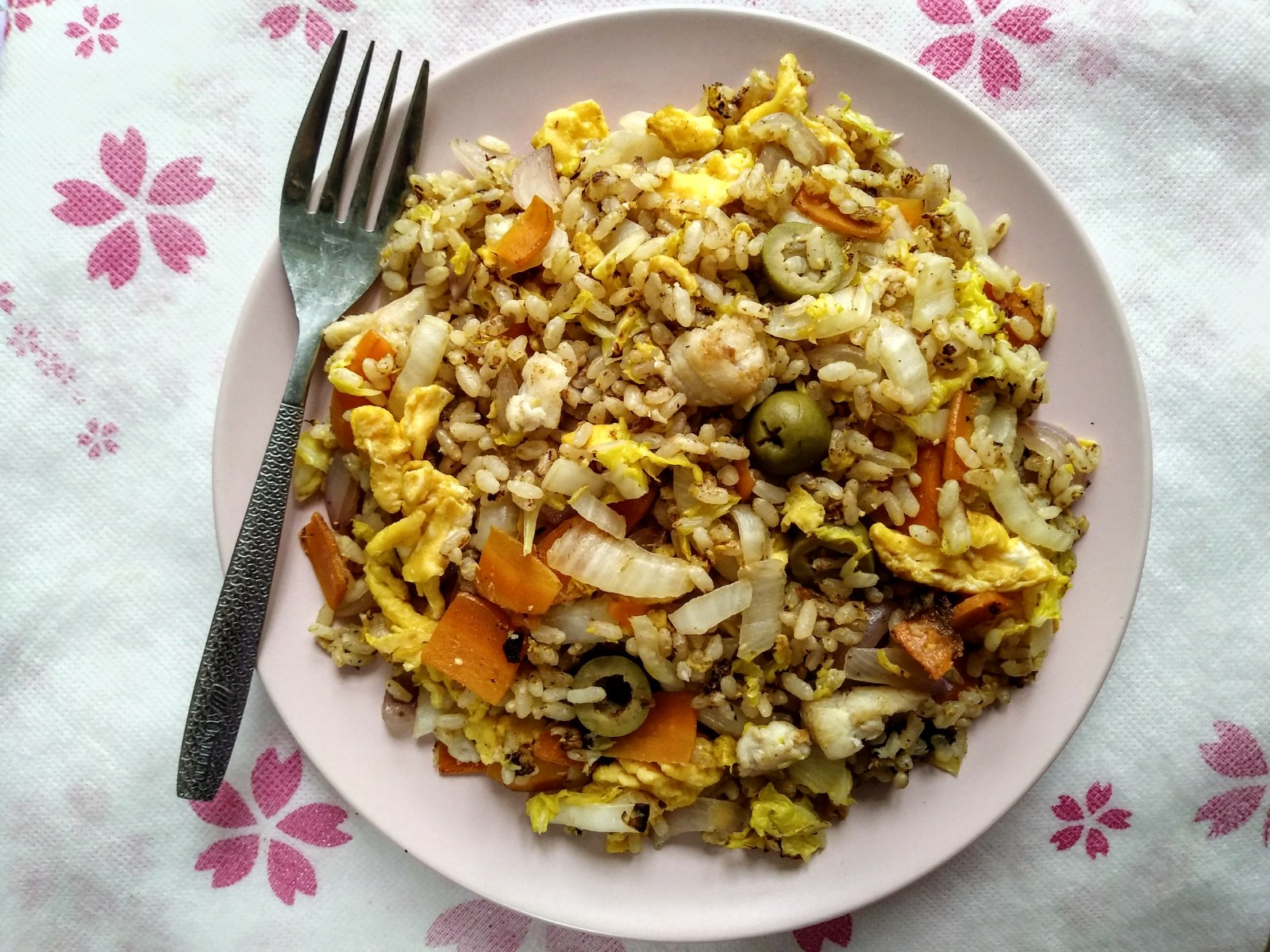 Portuguese style salted fish fried rice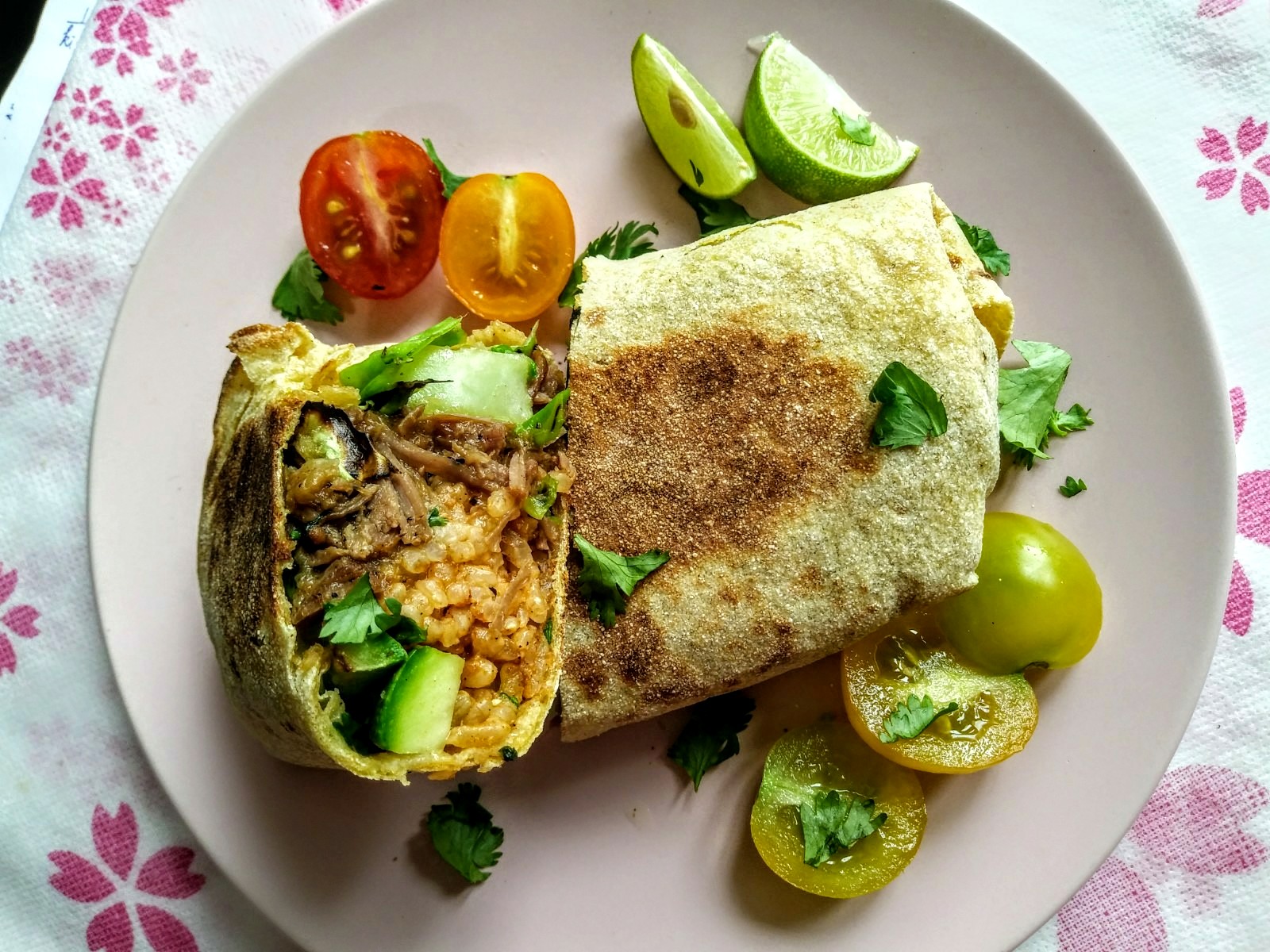 Lamb barbacoa pan-grilled burrito (with Mexican rice, grilled zucchini & cabbages, and cilantro, wrapped in a 50% masa harina tortilla). Juicy lamb + Lots of textures & flavors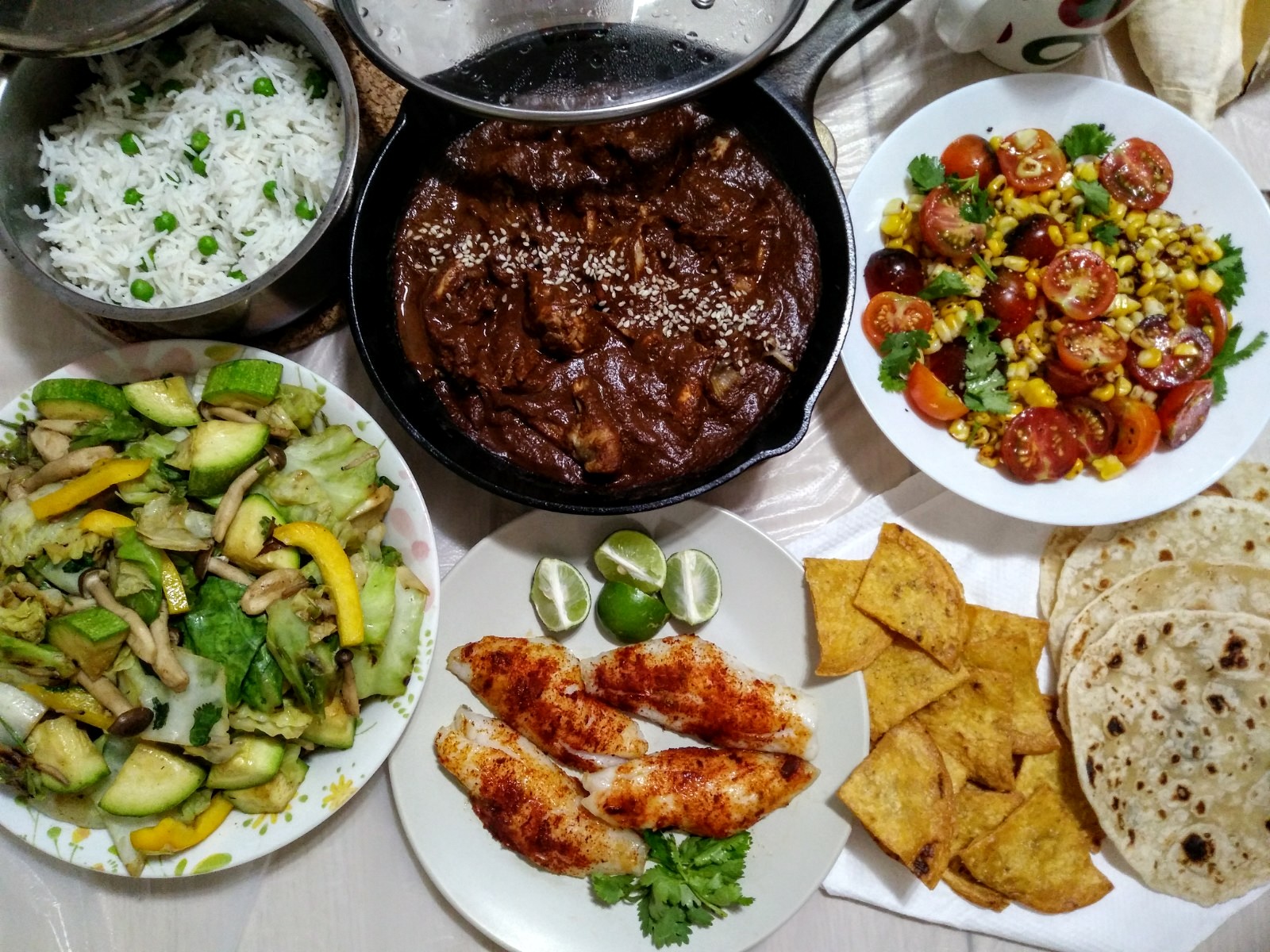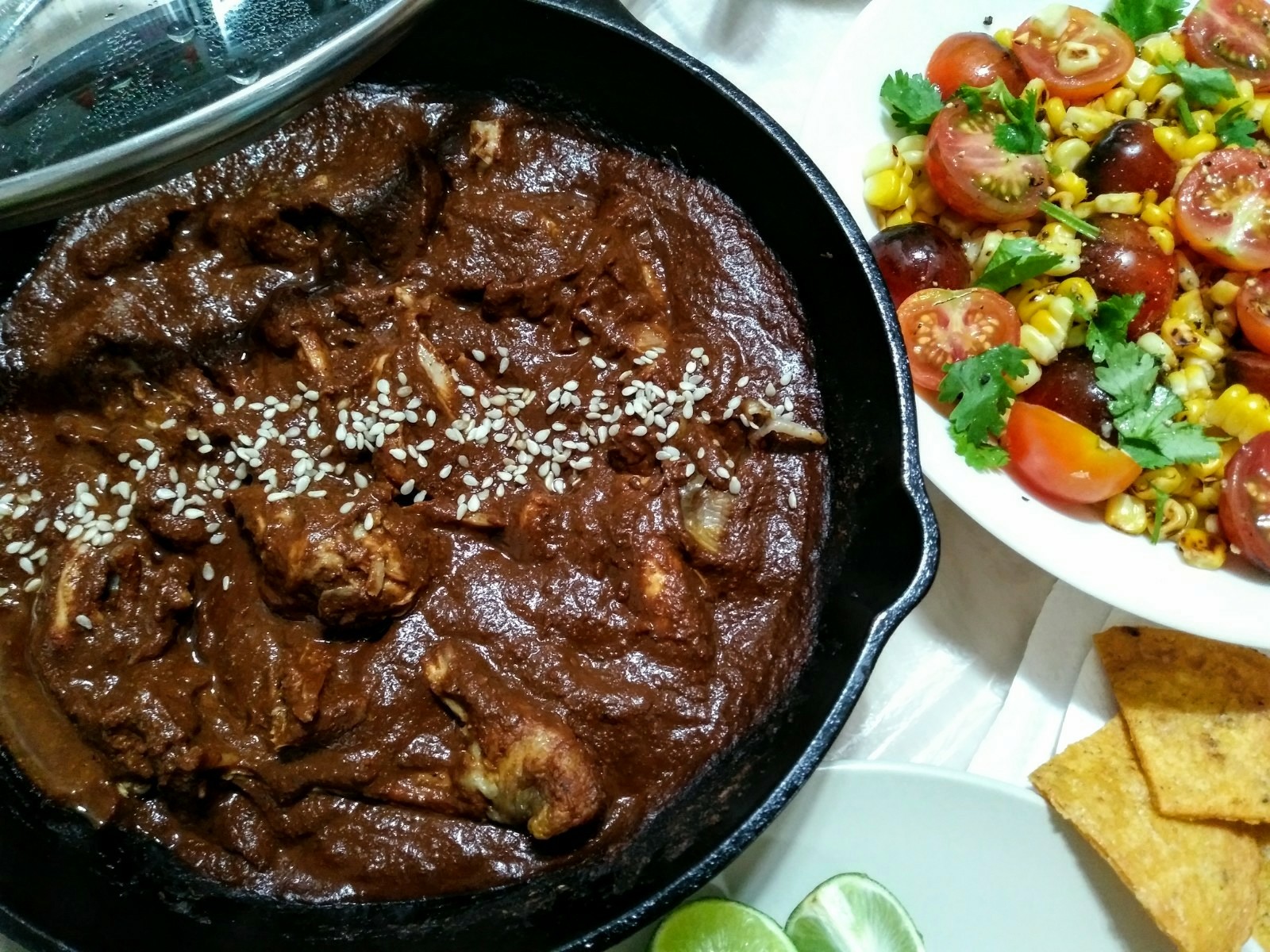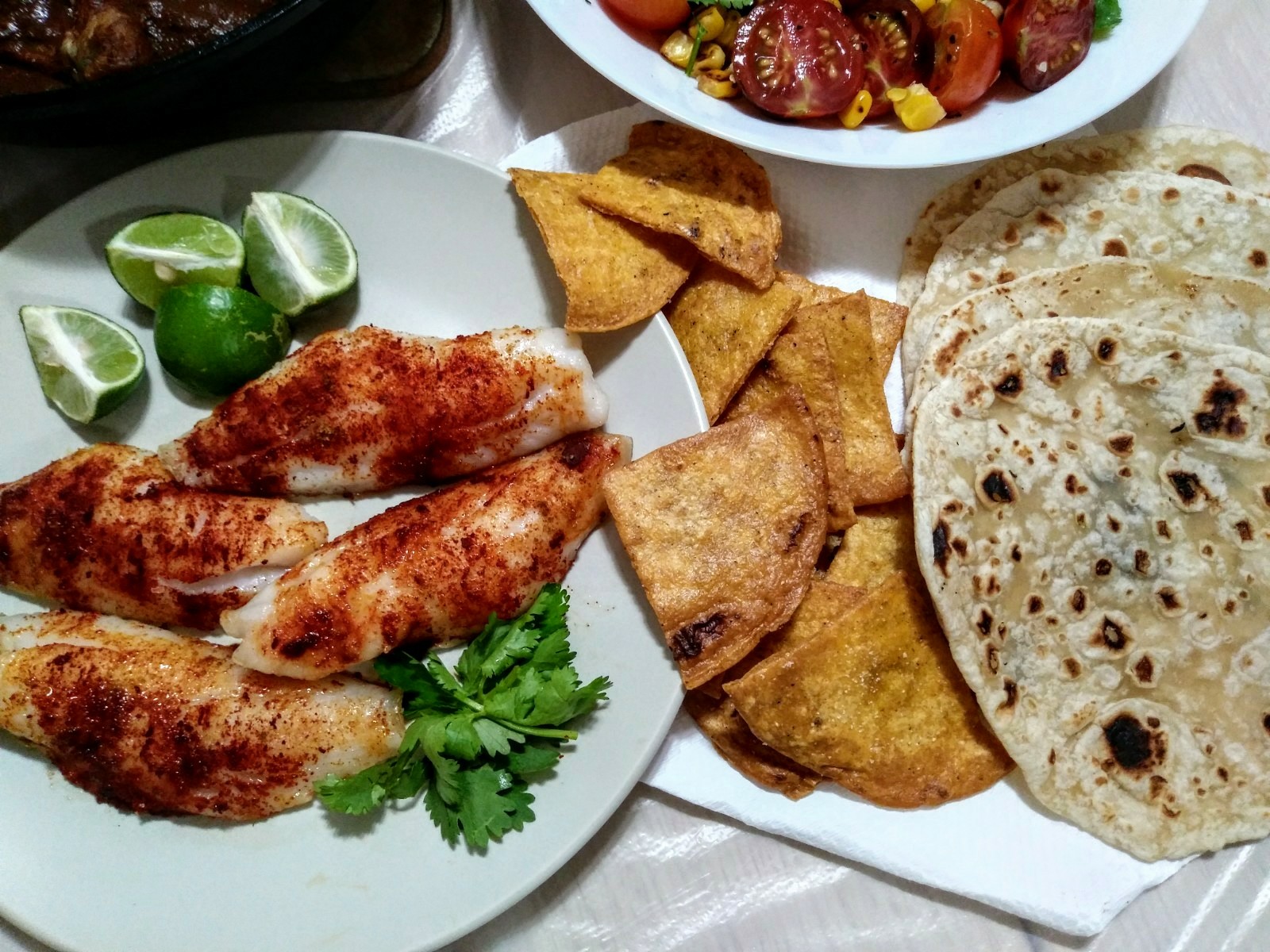 Cinco de mayo feast: 16 ingredients mole with (disappeared) chicken, corn & assorted tomatoes salsa, spiced roasted grouper fish, homemade flour tortillas & fried corn tortillas , garlicky cumin mixed veggies, and pea rice pilaf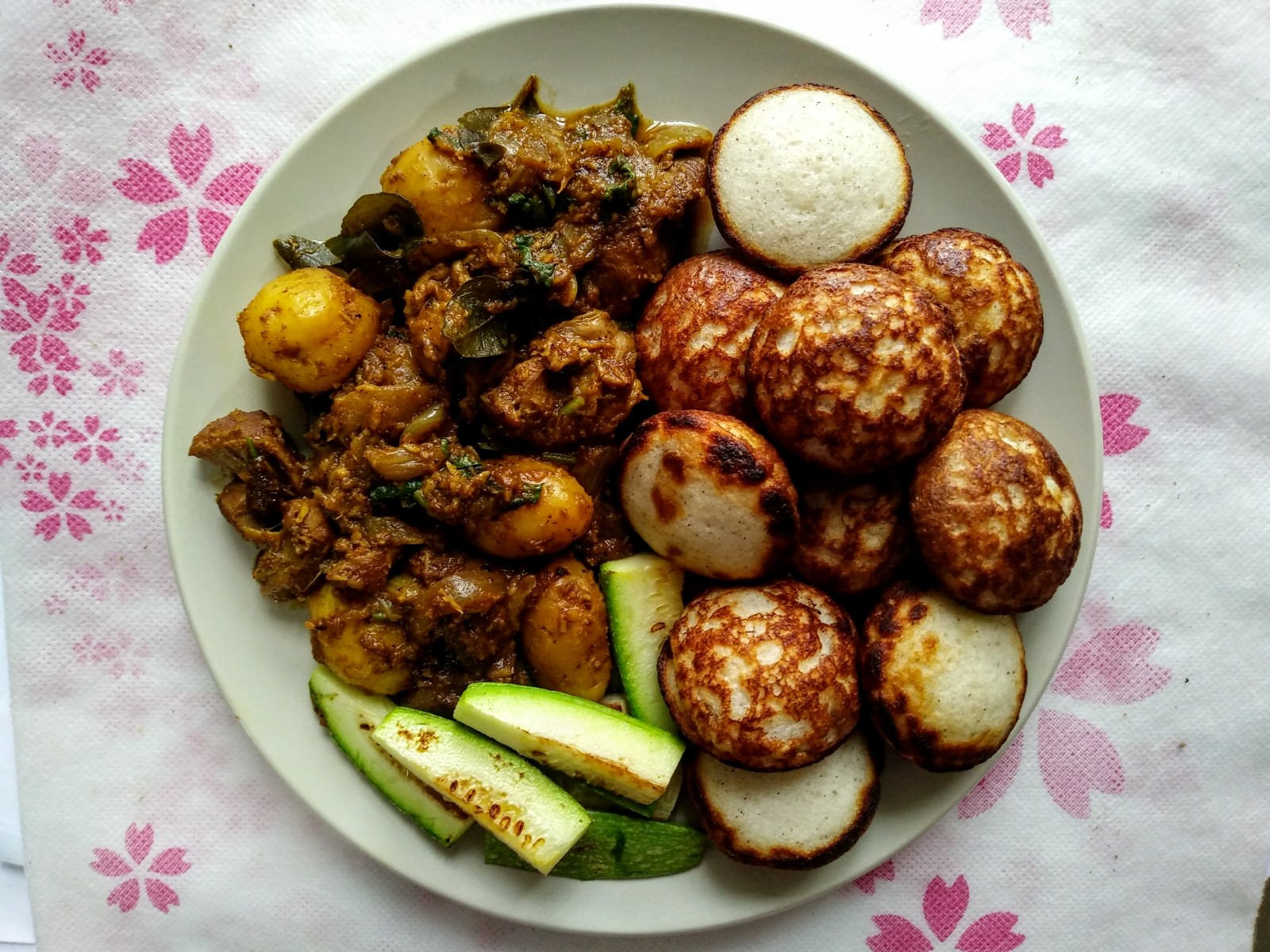 Kerala style lamb & potatoes curry with fermented rice & urad dal paniyaram