30% Sprouted Rye Sourdough
Experimenting with sprouted rye...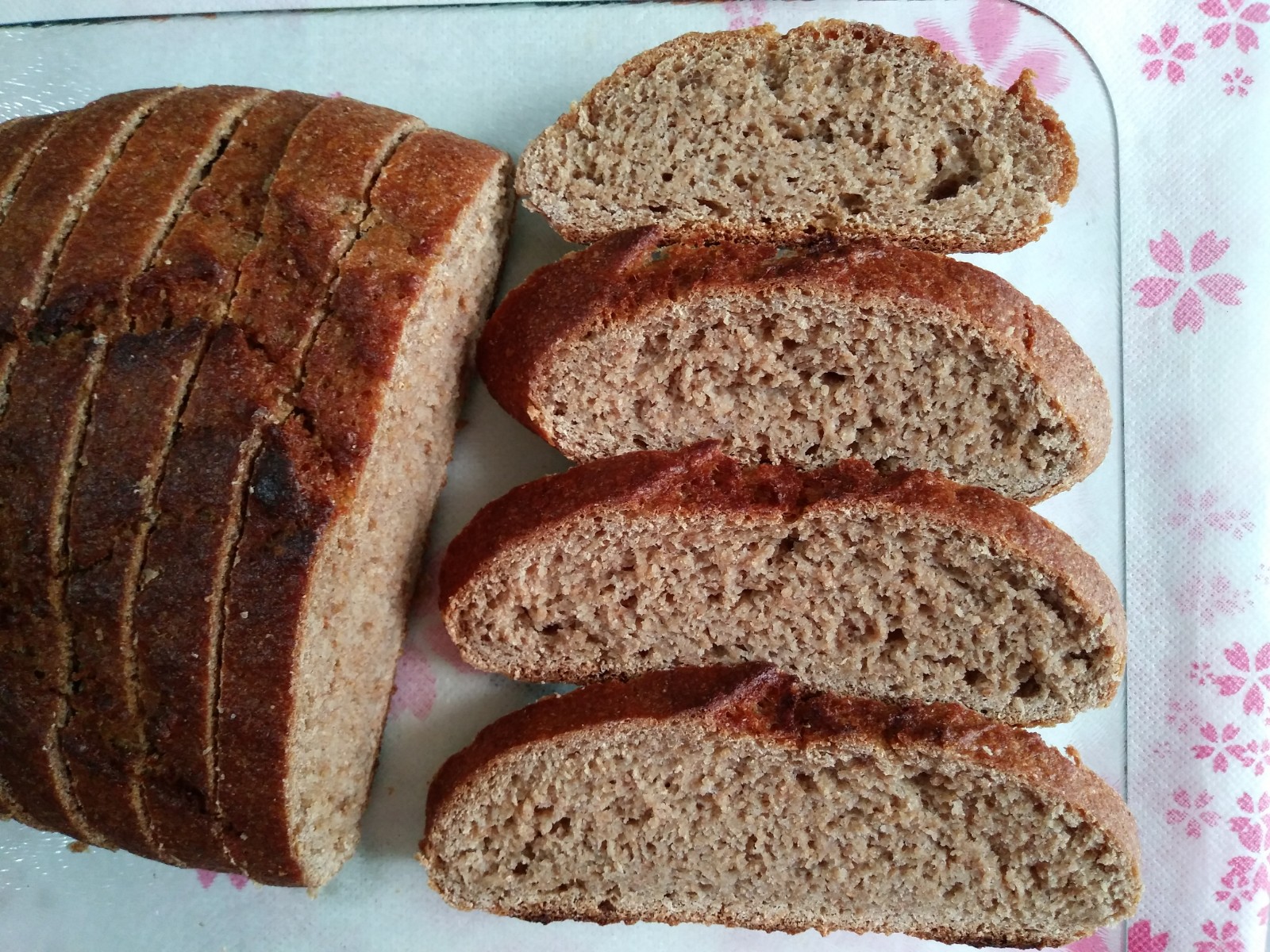 30% Sprouted Rye Sourdough
Dough flour (all freshly milled):
105g      35%       Whole spelt flour
105g      35%       Whole Red Fife wheat flour
90g        30%       Sprouted rye flour (wet sprouts were dried at 100°C)
For leaven:
14g       4.67%       Starter
43g       14.3%       Bran sifted from dough flour
43g       14.3%       Water
For dough:
257g      85.7%       Dough flour excluding bran for leaven
143g      47.7%       Water
90g           30%       Whey
100g      33.3%       Leaven
9g               3%       Vital wheat gluten
5g          1.67%       Salt
__________
307g        100%       Whole grain
283g       92.2%       Total hydration
Sift out the bran from dough flour except pearl millet flour, reserve 43 g for the leaven. Soak the rest, if any, in equal amount of water taken from dough ingredients.
Combine all leaven ingredients and let sit until doubled, around 3 hours (27°C).  
Roughly combine all dough ingredients except for the leaven and salt, autolyze for 15 minutes. Knead in the reserved ingredients and ferment for a total of 1 hour 45 minutes. Construct a set of stretch and fold at the 15 minutes mark and 30 hour mark respectively. Fold in the add-ins at the 30 minutes mark.
Shape the dough directly then put in into a banneton. Retard for 14 hours.
Preheat the oven at 250°C/482°F. Score and spritz the dough then bake straight from the fridge at 250°C/482°F with steam for 15 minutes then without steam for 25 minutes more or until the internal temperature reaches a minimum of 208°F. The crumb appeared very sticky when I cut into the bread after 2 hours, so I placed it into a zip-zag bag for 20 hours longer before slicing the rest of the loaf.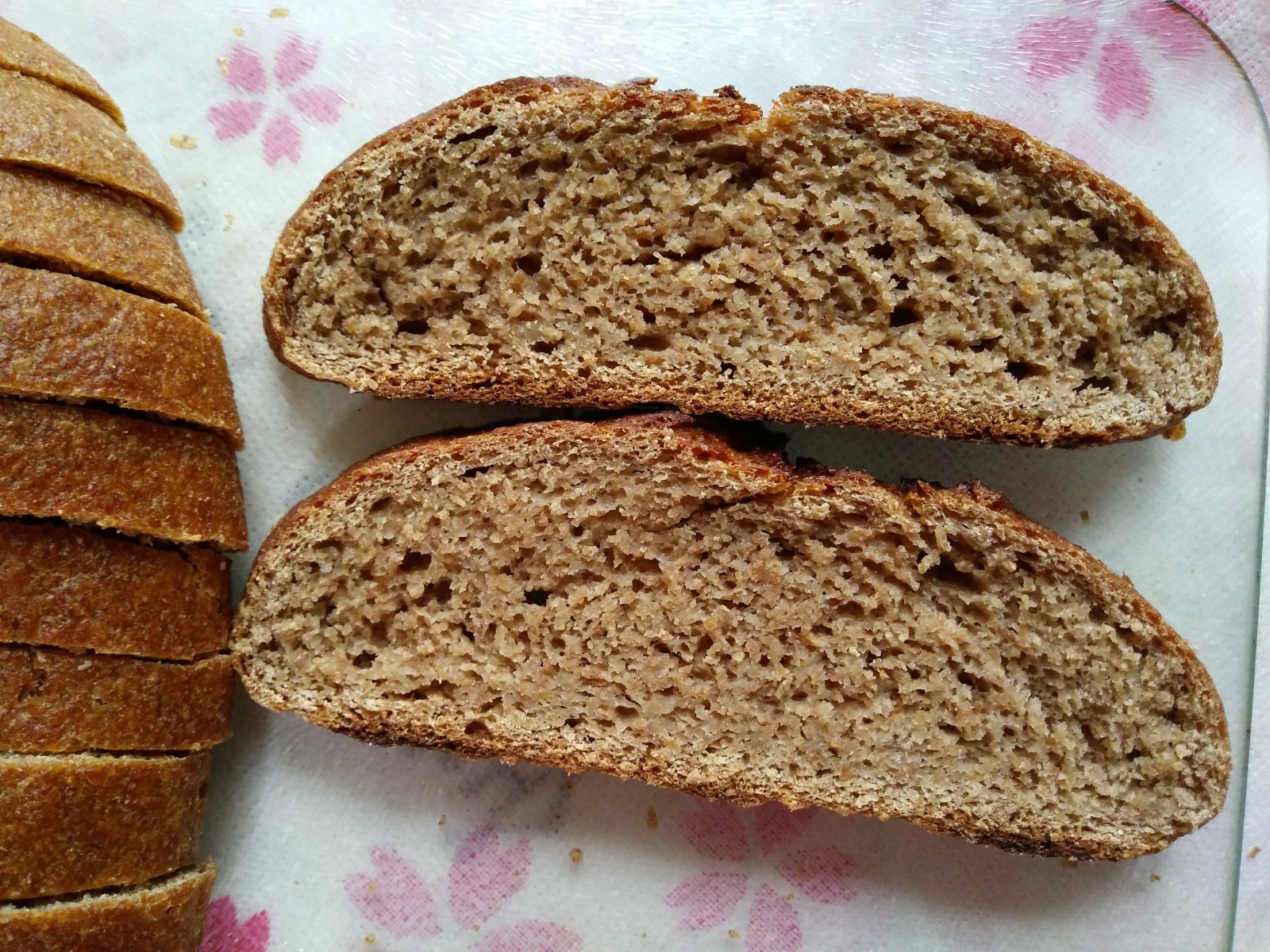 The crumb hasn't really set even after 20 hours. It stuck to the knife when sliced and would benefit from toasting for a firmer texture. I thought of two factors that might have contributed to this. The first is the use of sprouted rye. Amylases supposedly have been denatured after being heated at 100°C but I can't be sure. The second is that the bread was under-baked. My instant read thermometer was broken so I couldn't check the temperature…
Despite the poor texture and crumb, the taste is not bad. It's moderately sour and sweet at the same time. The sprouted rye gives the loaf a malty character, which can be noticed especially from its aroma.
_____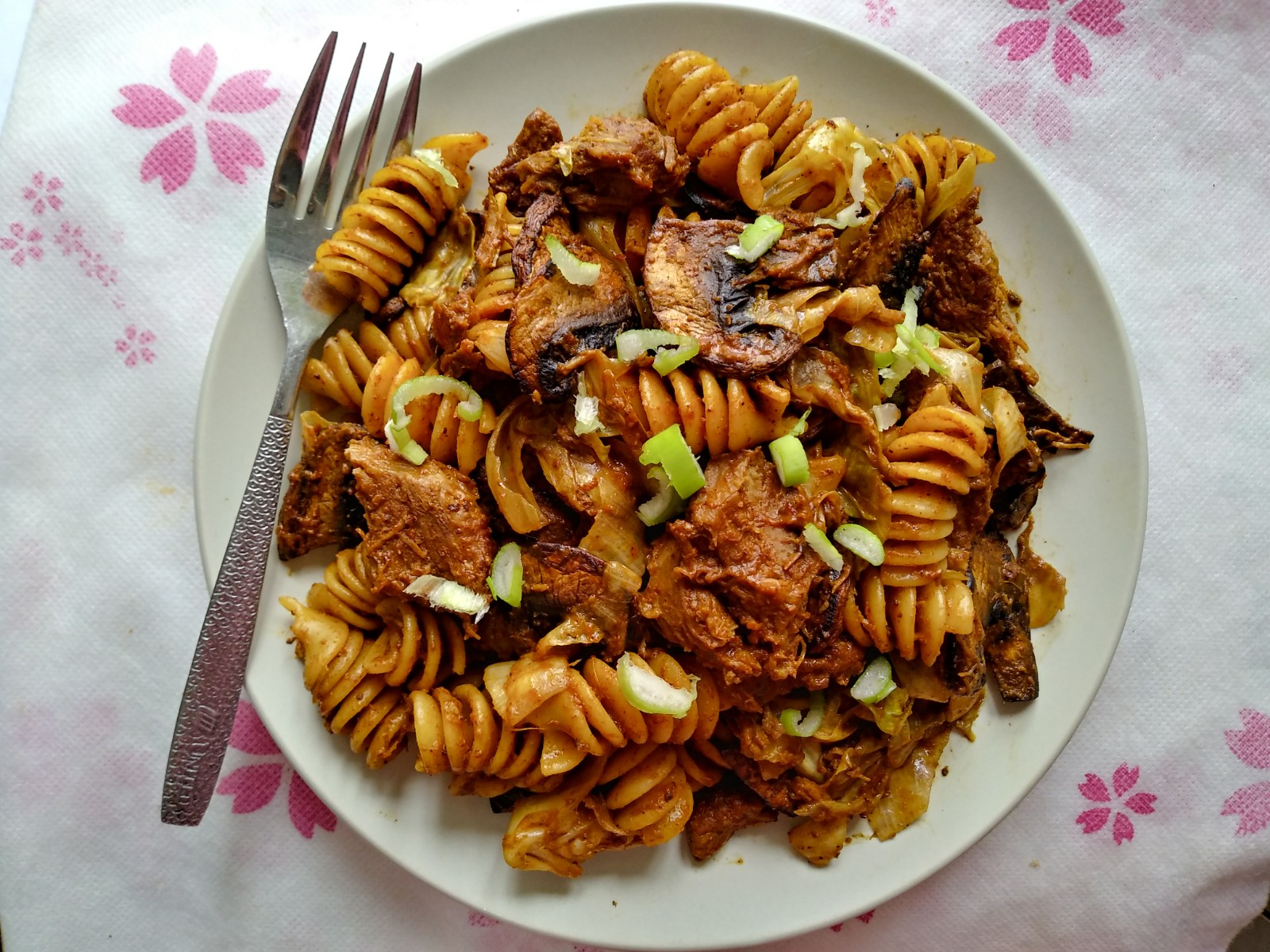 Pressure cooked curried lamb & mushrooms fusilli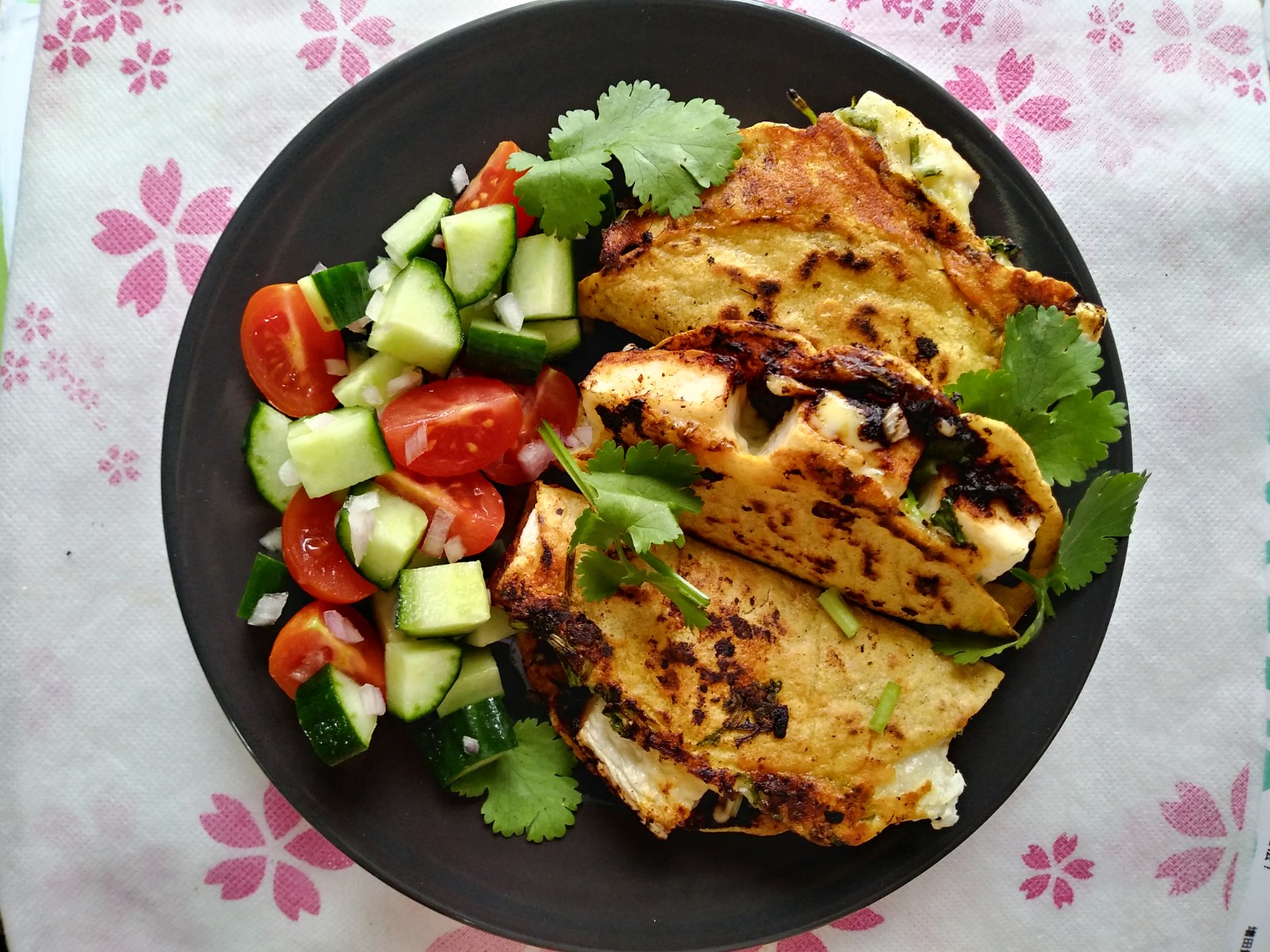 Bored of fish quesadillas? Tried fishcakes quesadillas instead :) With Edam cheese and ancho & guajillo chili sauce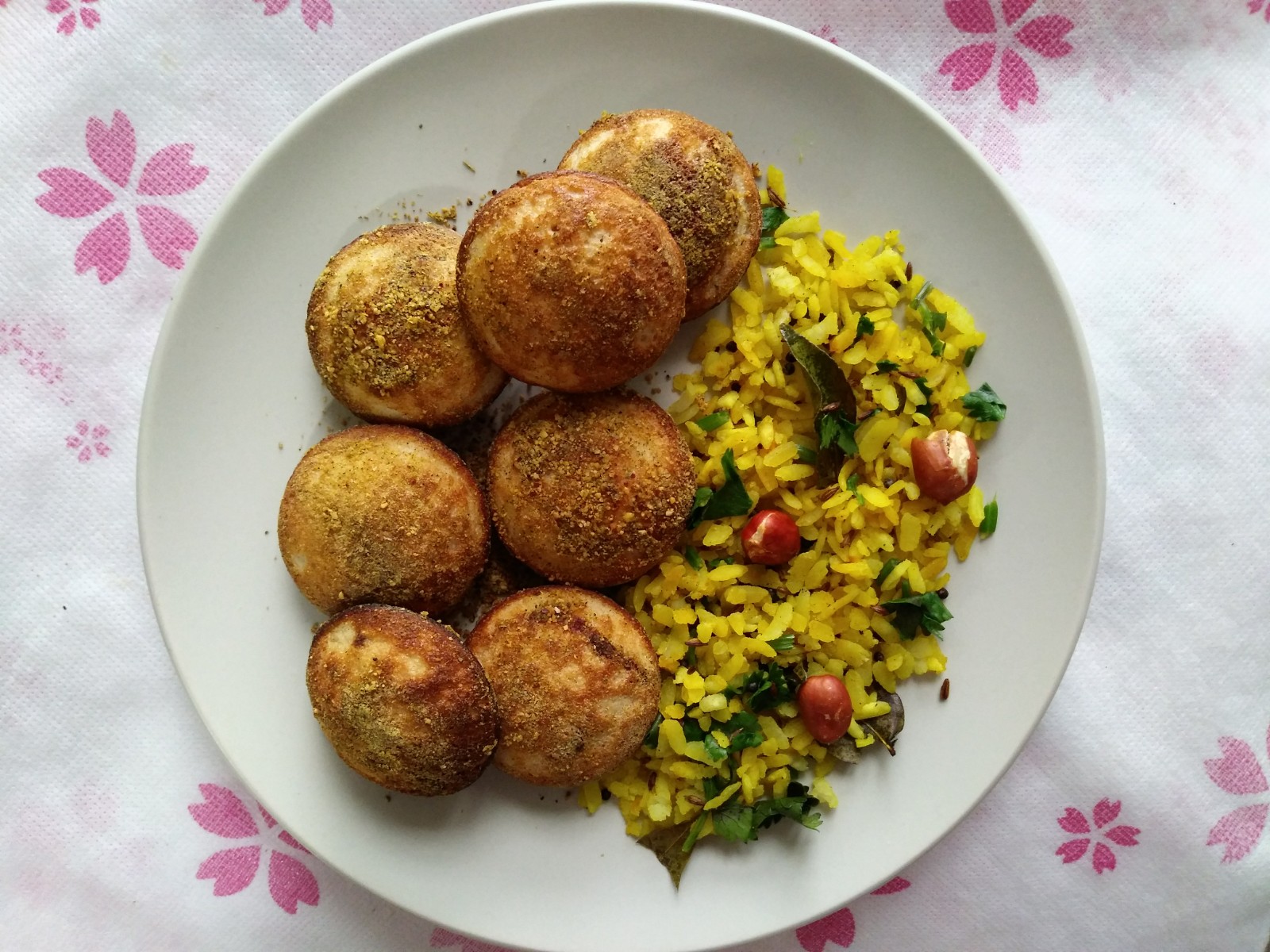 Paniyaram and poha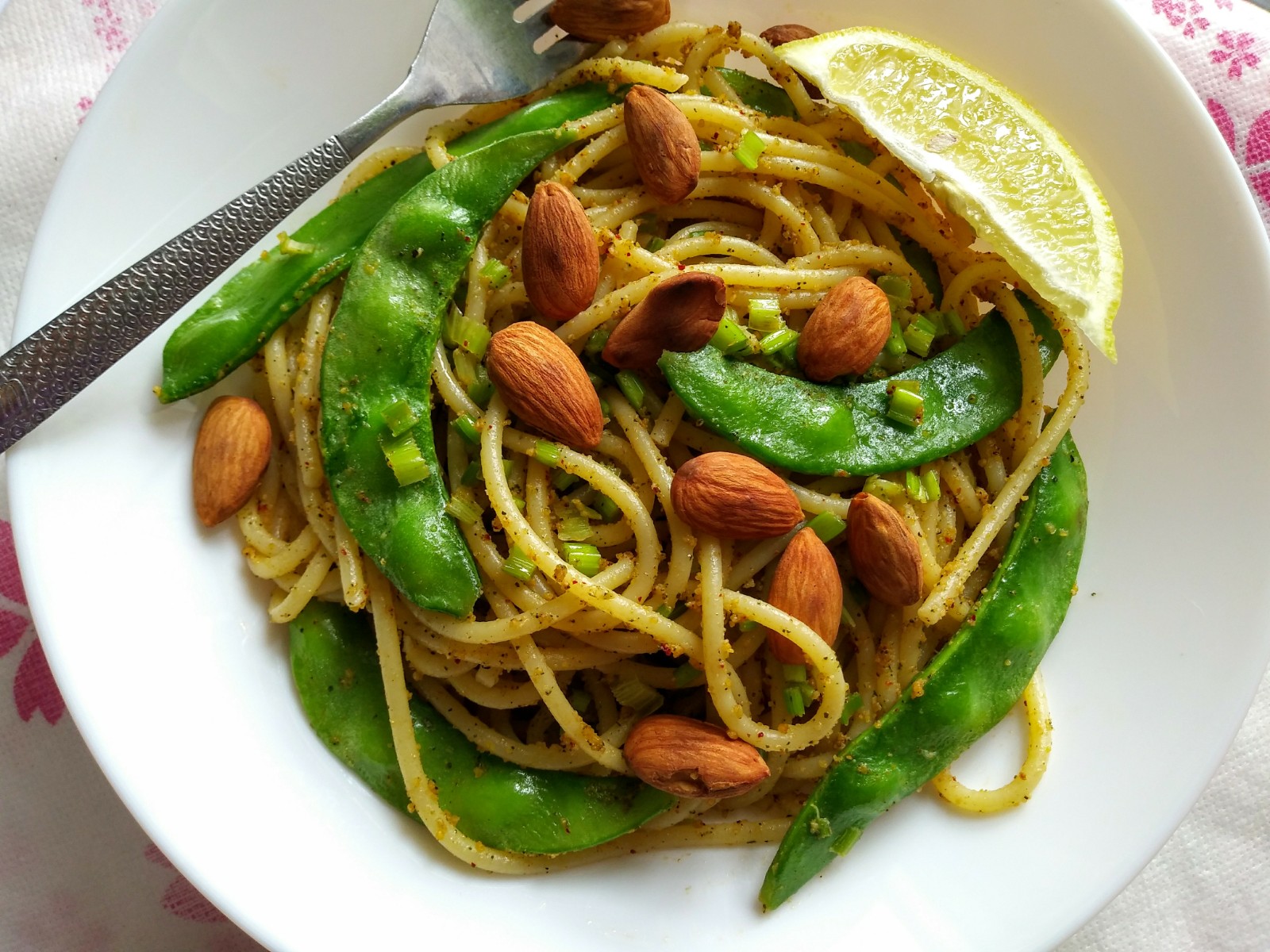 Smoked almonds & green beans spaghetti in curry leaves pesto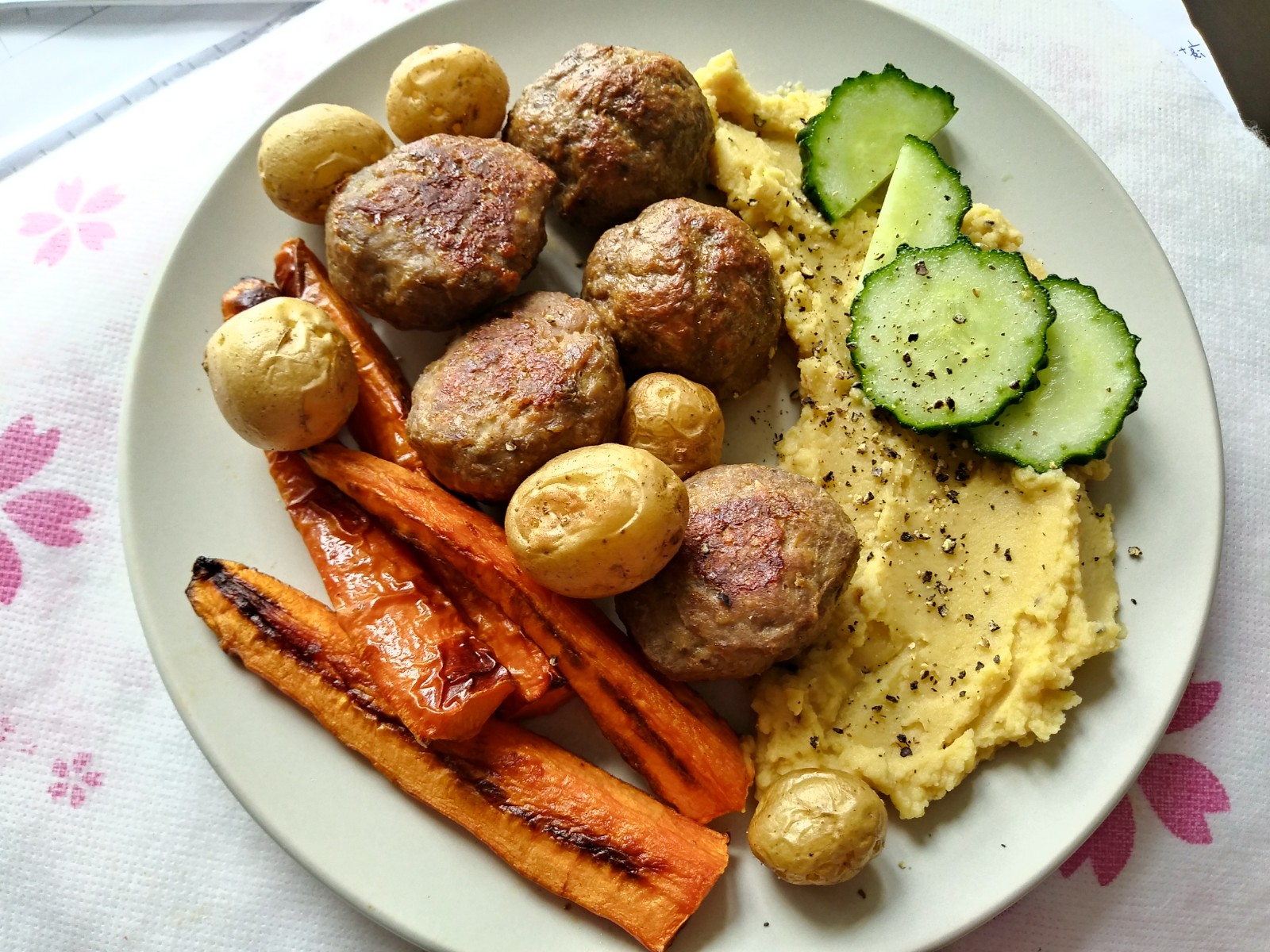 Easter lamb meatballs with ghee roasted carrots & potatoes and hummus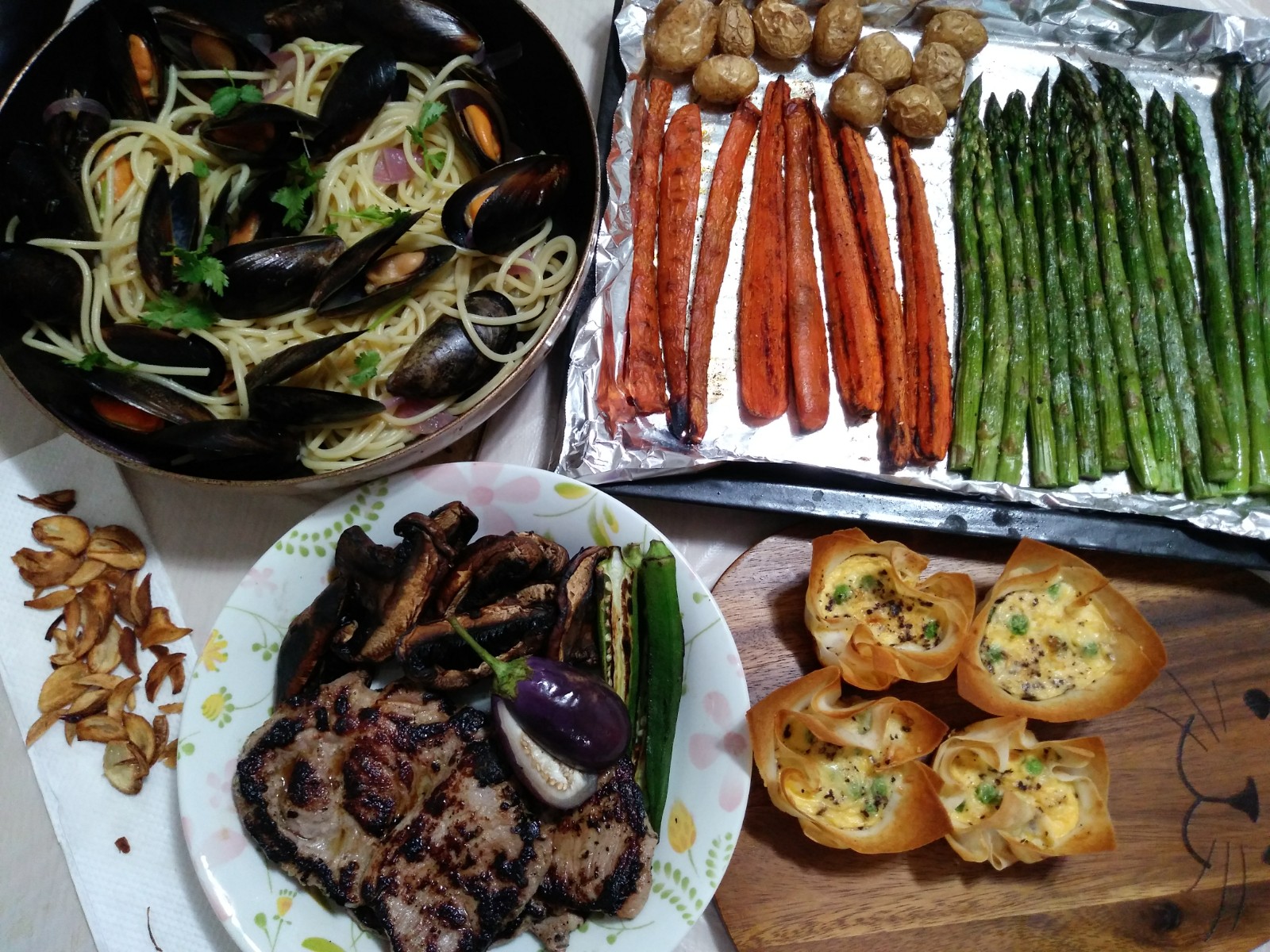 Easter-inspired dinner: Roasted asparagus, spiced carrots and potatoes, mini peas quiche in spring roll wrappers, spaghetti in white wine garlic mussels sauce, and shio koji pan grilled pork collar chop (Not burnt! Trust me)
White sandwich loaf: 20% pearl millet 10% Indian atta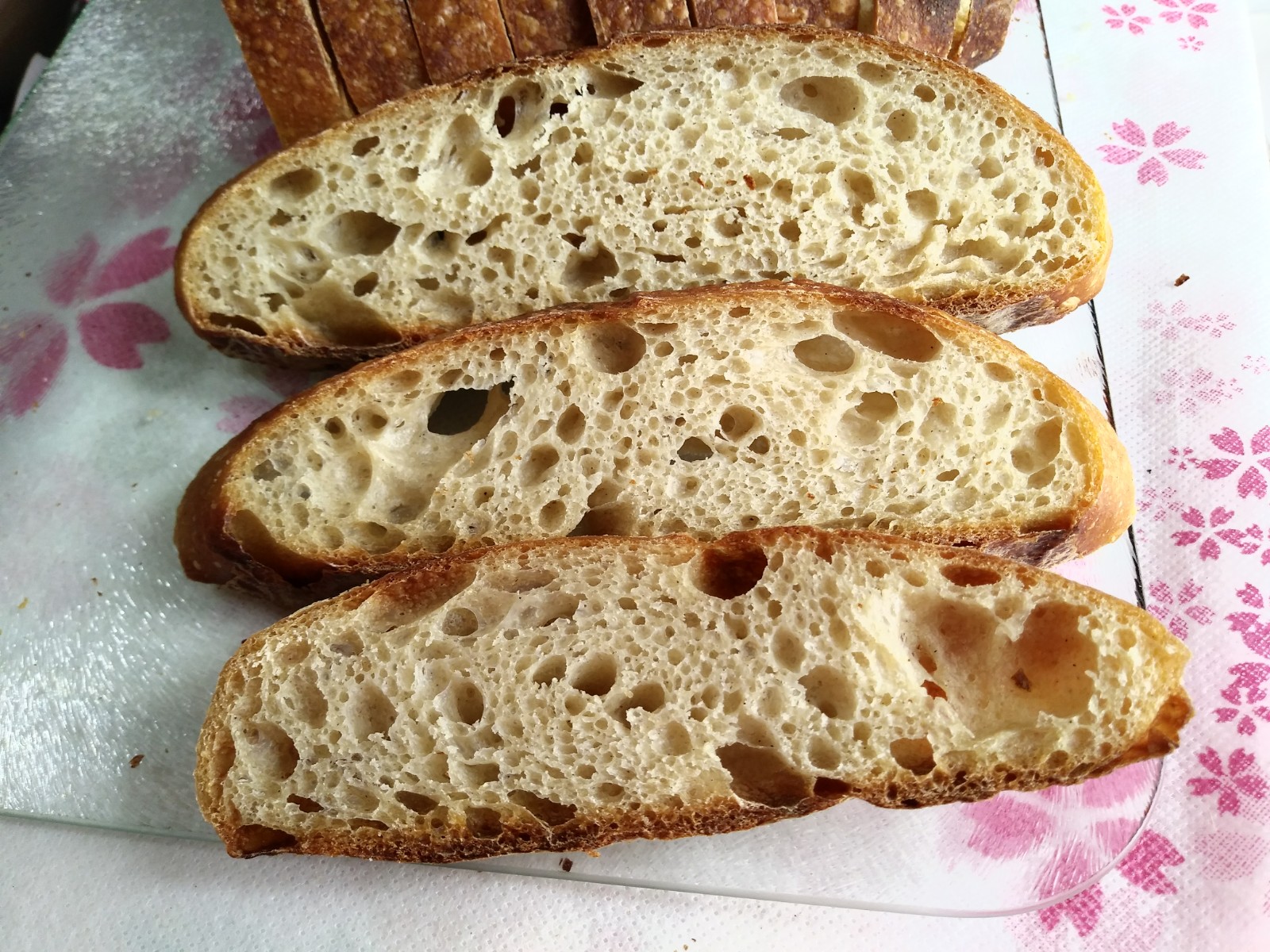 Over-proofed…