50% Sprouted Red Wheat Fishcakes Sourdough
The one thing I don't like about whole grain bread is that it'd never be as chewy as white bread. That's why I thought of putting springy fishcakes into the bread for added texture. Please hear me out before you turn away from this nonsense: fishcakes bread isn't as strange as it might sound! If you don't know this already, there's actually a kind of popular Japanese-style fishcake bread. See? It makes total sense :)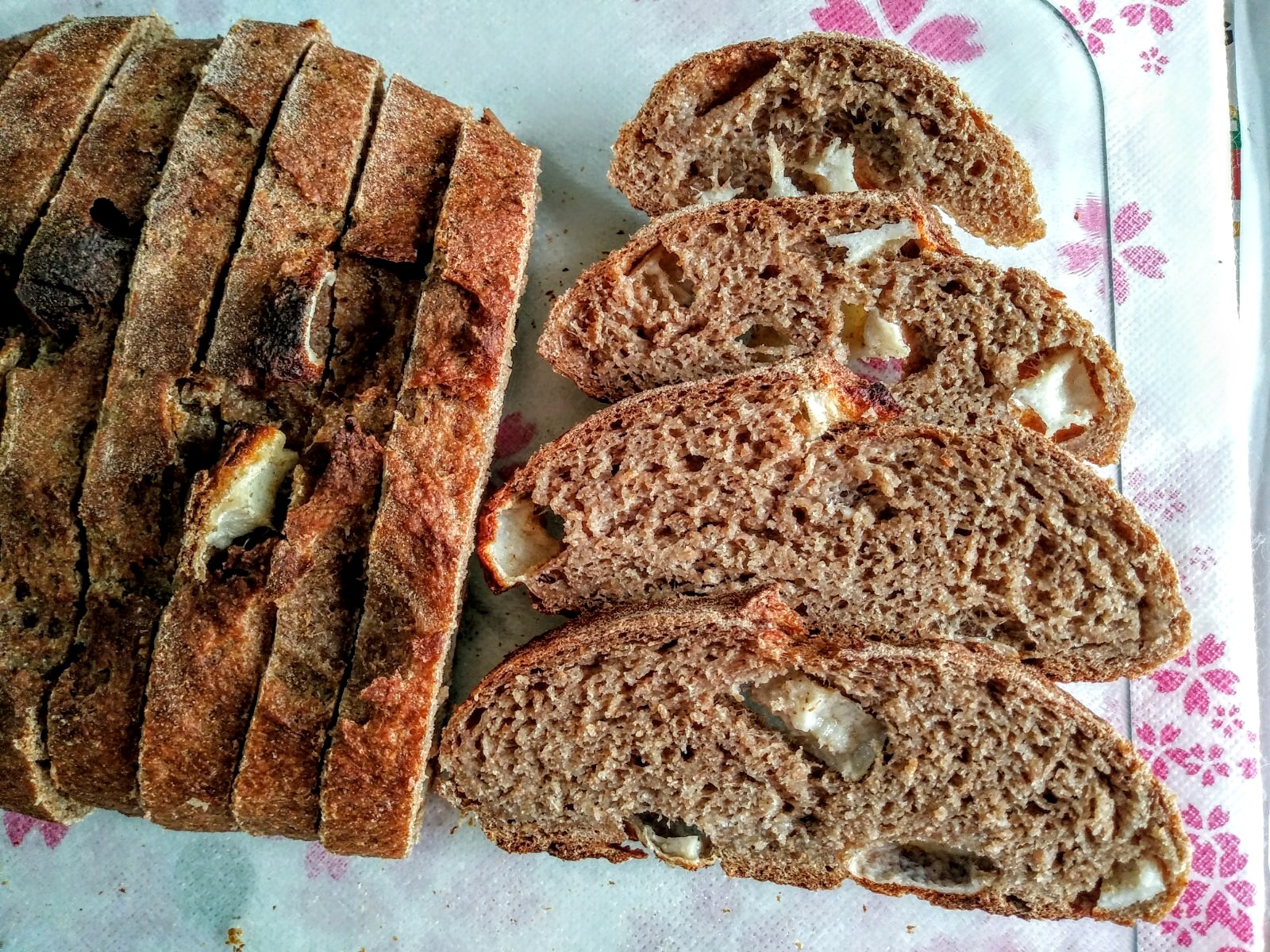 50% Sprouted Red Wheat Fishcakes Sourdough
Dough flour (all freshly milled):
150g      50%       Sprouted red wheat flour
90g        30%       Whole red wheat flour
60g        20%       Whole Red Fife wheat flour
For leaven:
8g         2.67%       Starter
31g       10.3%       Bran sifted from dough flour
31g       10.3%       Water
For dough:
269g      89.7%       Dough flour excluding flour for leaven
160g      53.3%       Water
100g      33.3%       Whey
70g        23.3%       Leaven
9g              3%        Vital wheat gluten
5g          1.67%       Salt
Add-ins:
60g         20%        Fishcakes (I made my own using frozen tilapia fillets)
__________
304g        100%       Whole grain
295g       97.0%       Total hydration
Sift out the bran from dough flour, reserve 31 g for the leaven. Soak the rest, if any, in equal amount of whey taken from dough ingredients.
Combine all leaven ingredients and let sit until doubled, around 4 hours (27°C).
Roughly combine all dough ingredients except for the leaven and salt, autolyze for 15 minutes. Knead in the reserved ingredients and ferment for 15 minutes. Fold in the fishcakes then ferment for 3 hours longer.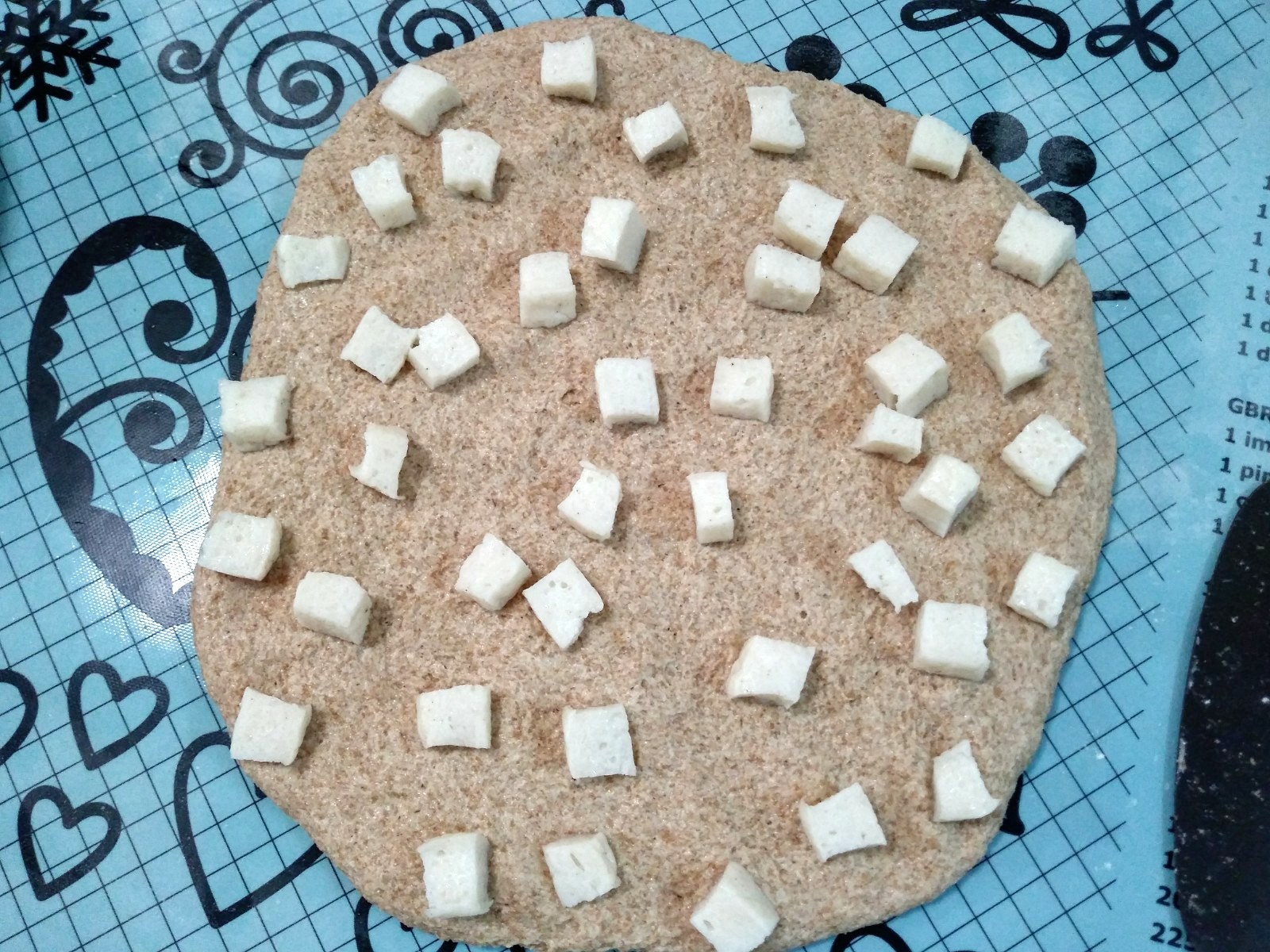 Preshape the dough and let it rest for 25 minutes. Shape the dough then put in into a banneton. Retard for 10 hours.
Preheat the oven at 250°C/482°F. Score and spritz the dough then bake straight from the fridge at 250°C/482°F with steam for 15 minutes then without steam for 25 minutes more or until the internal temperature reaches a minimum of 208°F. Let cool for at least 2 hours before slicing.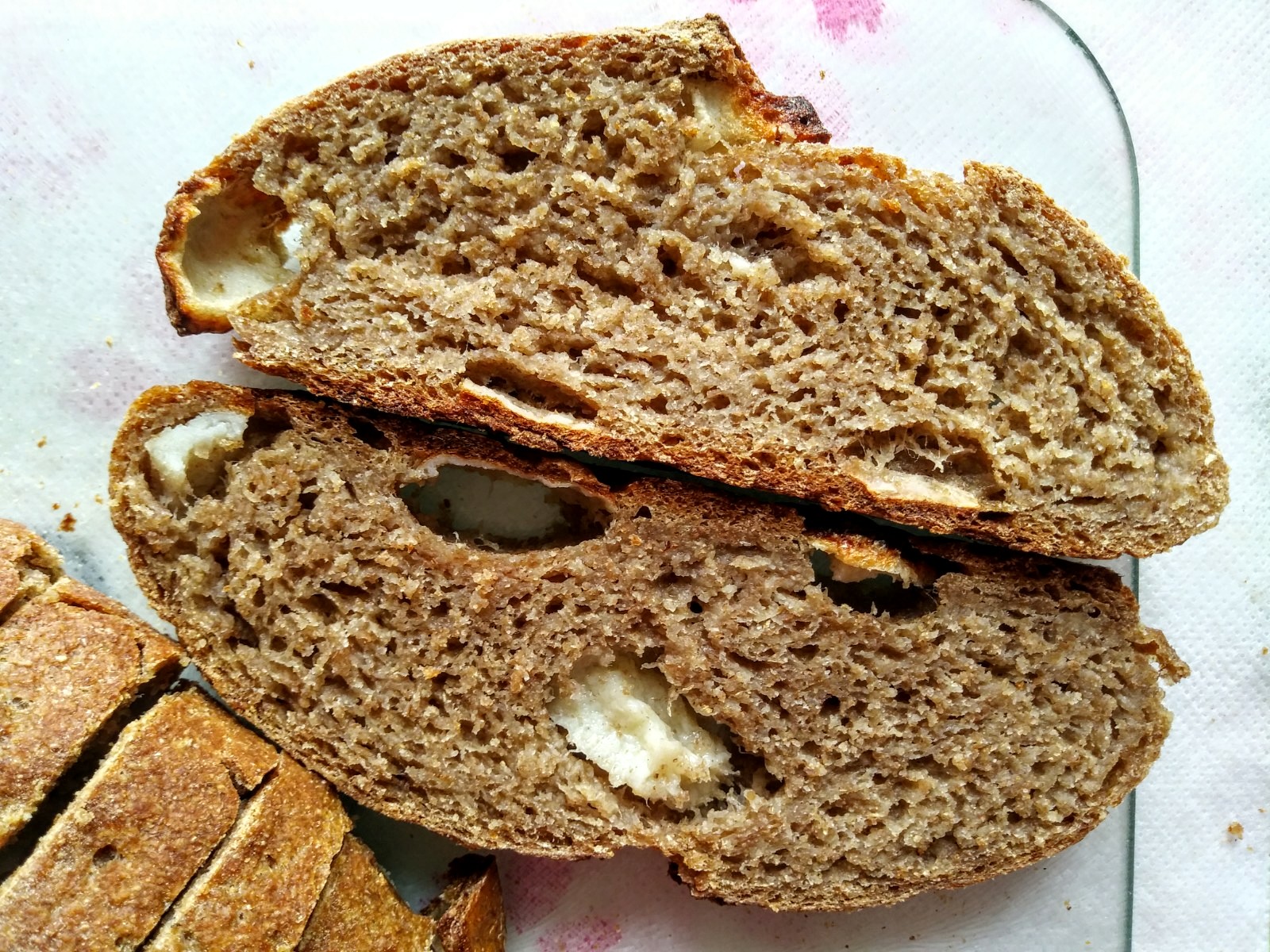 Since I was too impatient again, the crumb hadn't quite set when I cut into it. It thus looked kind of compressed… The fishcakes gave rise to some interesting textures: the ones exposed on the surface puffed and crisped up slightly, while those buried inside stayed moist and bouncy.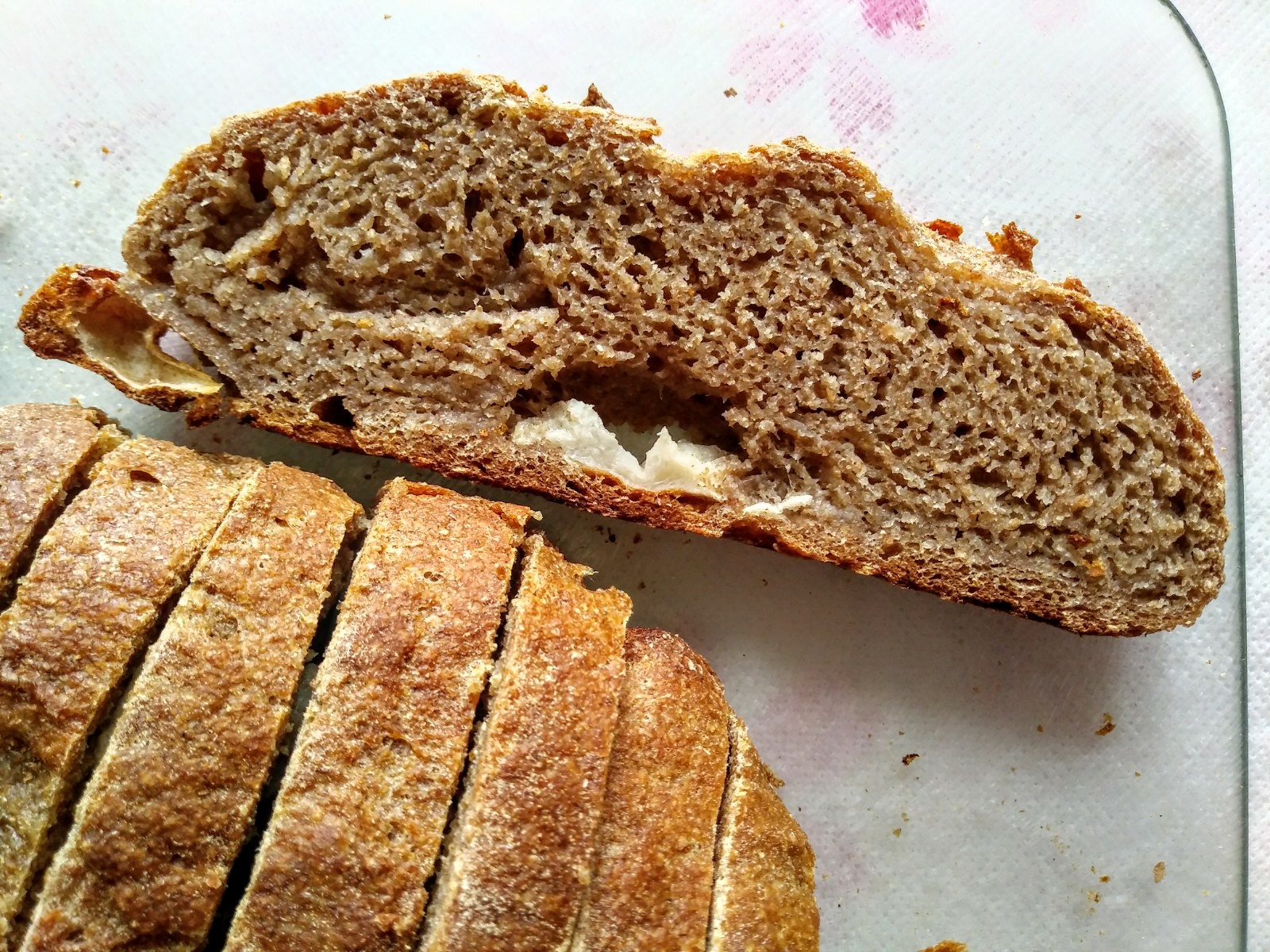 The flavor of this bread is on the sweet side. It's fruity but only slightly tangy thanks to the sprouted red wheat.
______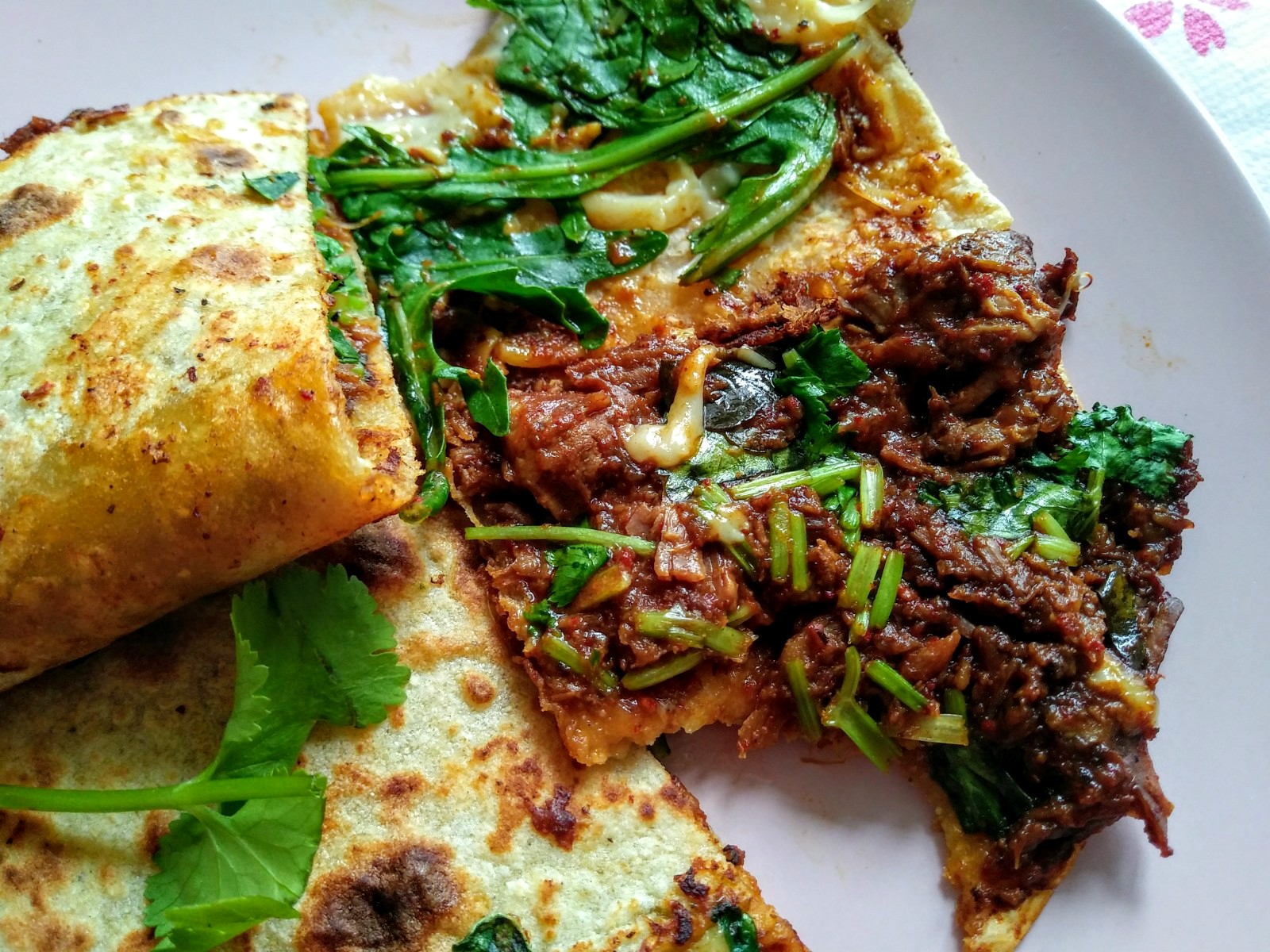 Curried pulled lamb quesadillas with smoked Gouda and cilantro (50% masa harina). I almost cried while eating it…It was full-flavored…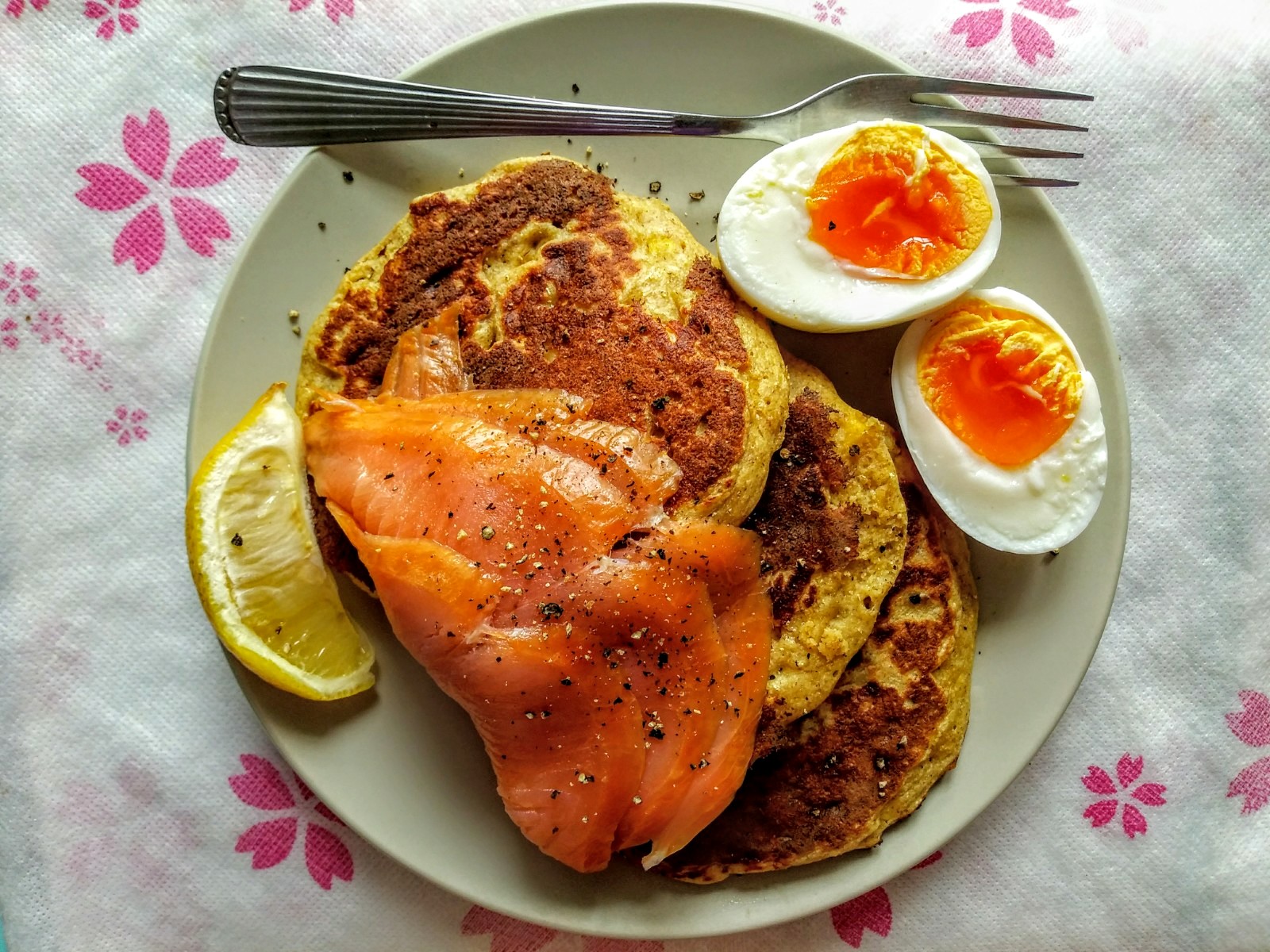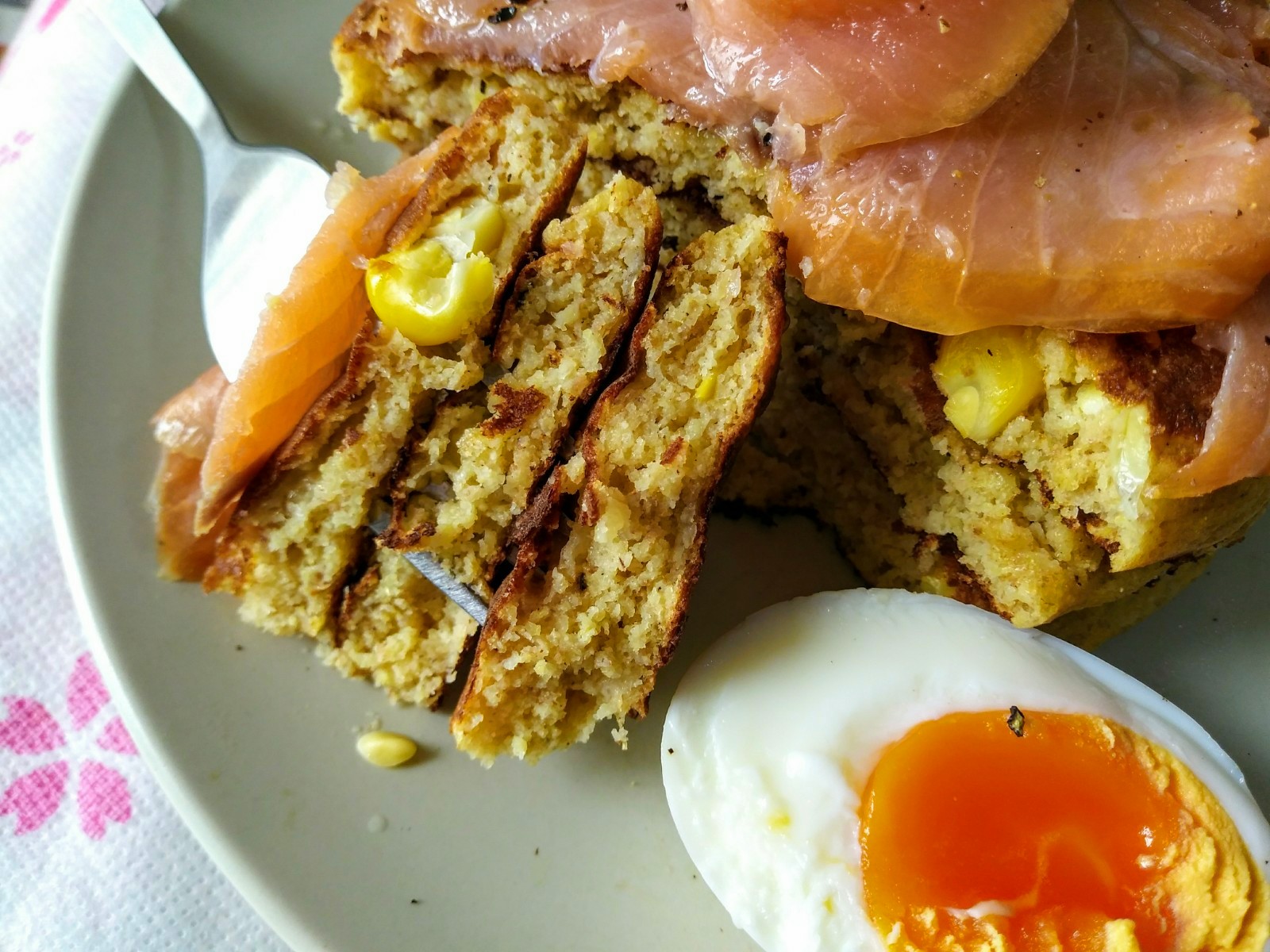 Corn, cheese & black pepper pancakes (60% Masa harina 40% dark rye) with smoked salmon and a soft-boiled egg. Savory pancakes are totally cool :)
Xiamen-style stir fried vermicelli: my favourite Cha Chaan Teng dish!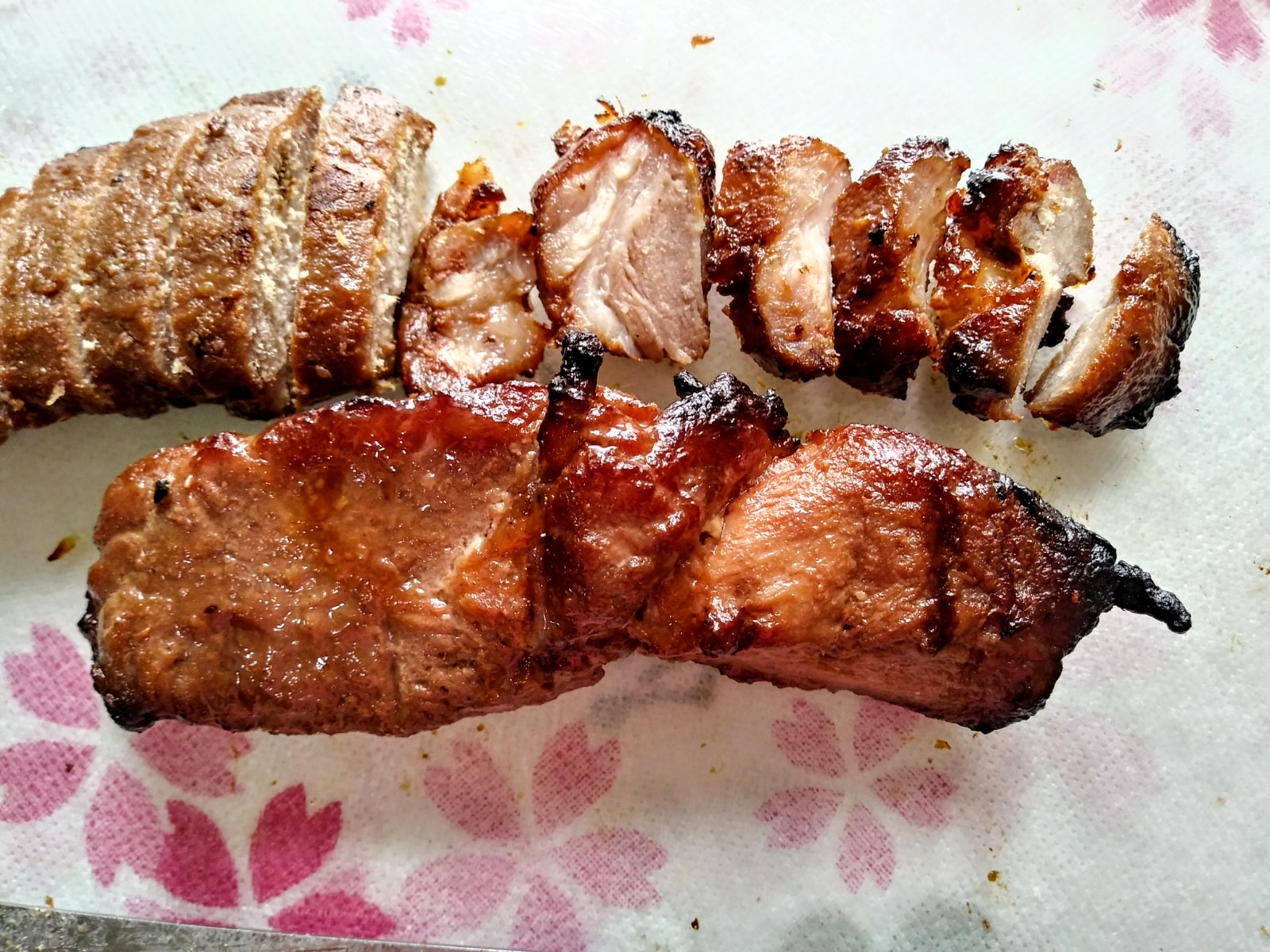 ... with homemade Char siu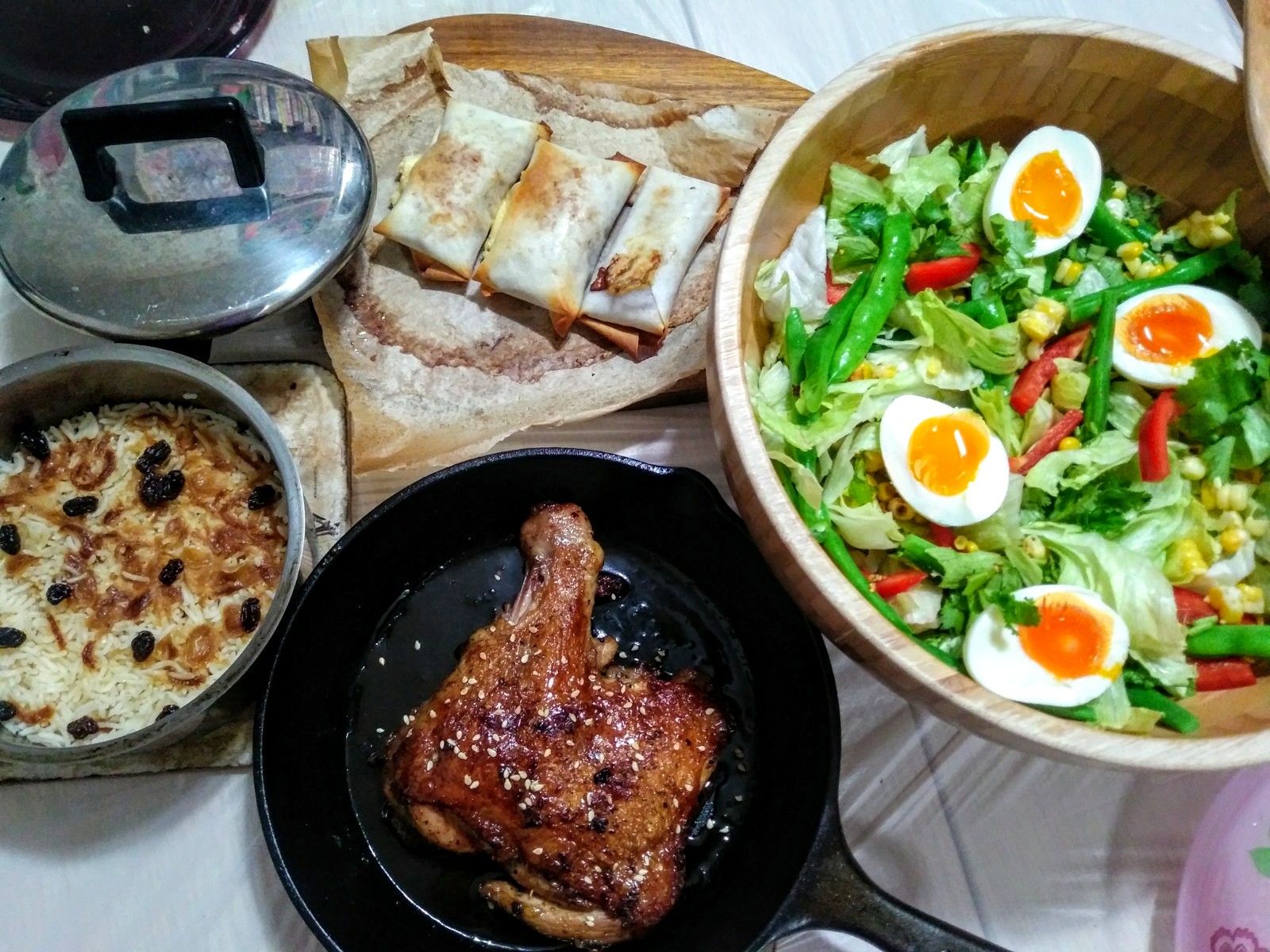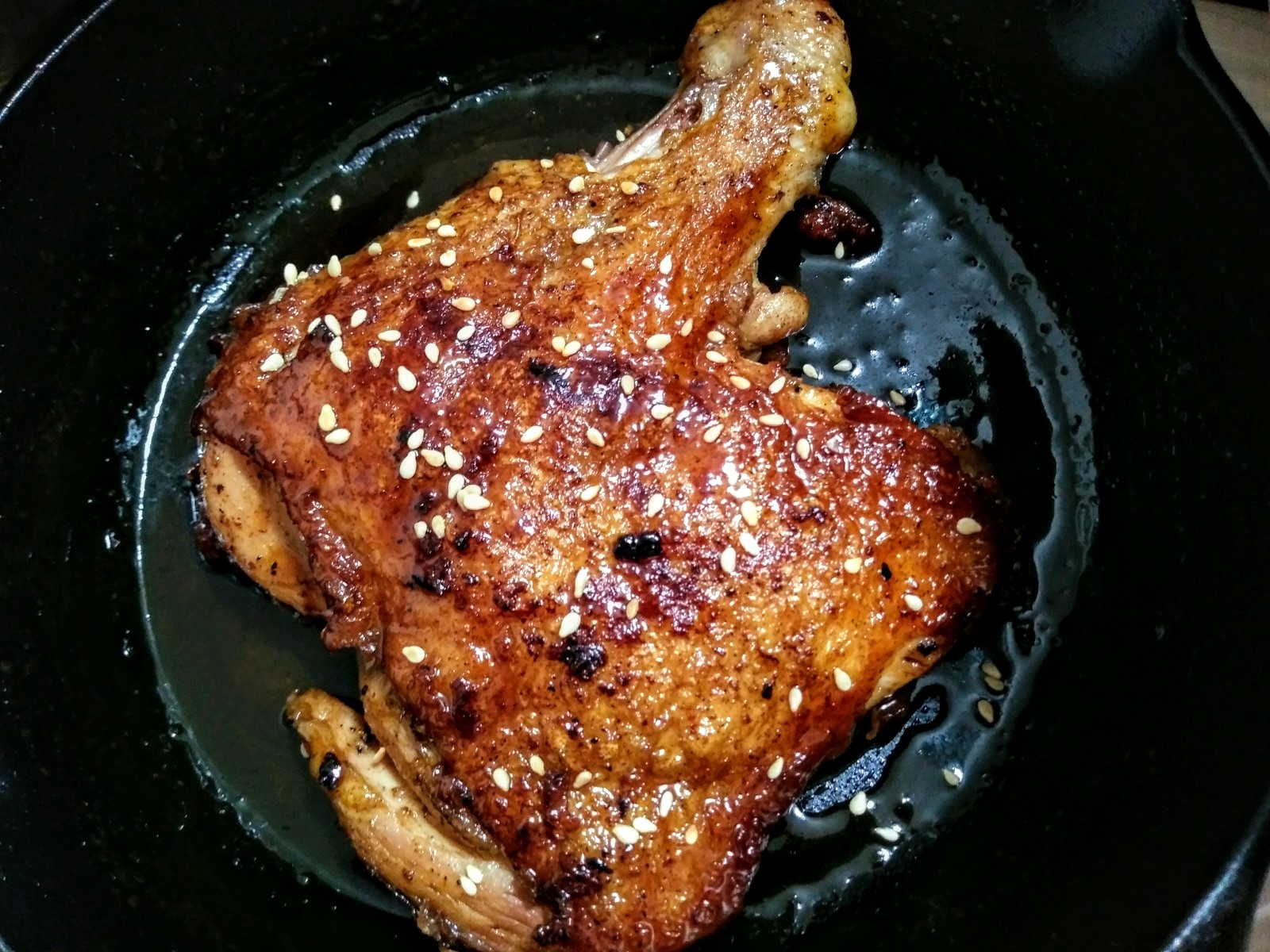 Honey lemon pan grilled chicken whole leg, soft-boiled egg & grilled corn salad, enoki mushrooms & smoked Gouda baked spring rolls, and fried shallots & raisins rice pilaf
White (green?) sandwich bread of the week: 20% toasted buckwheat 10% red wheat 2% matcha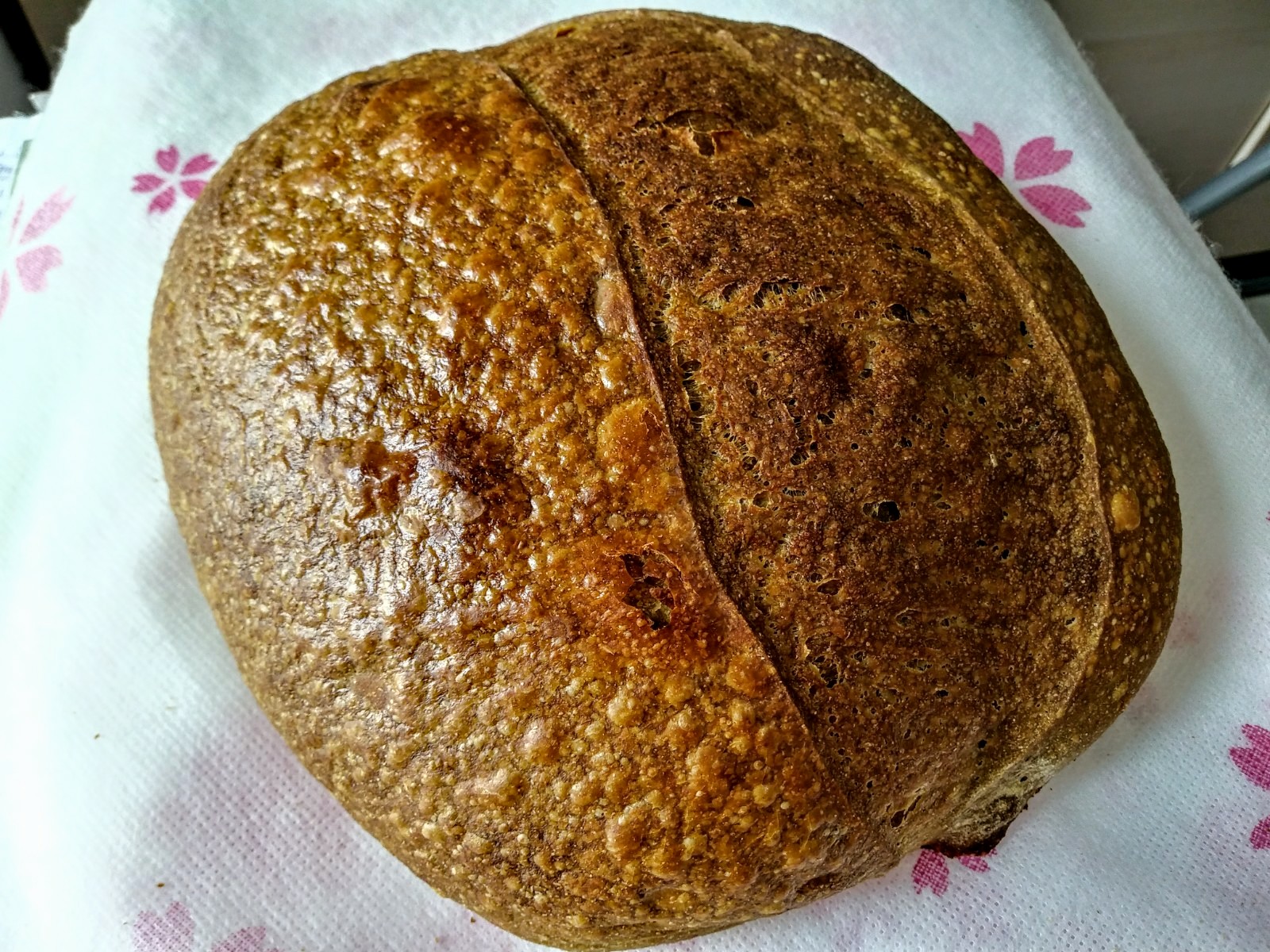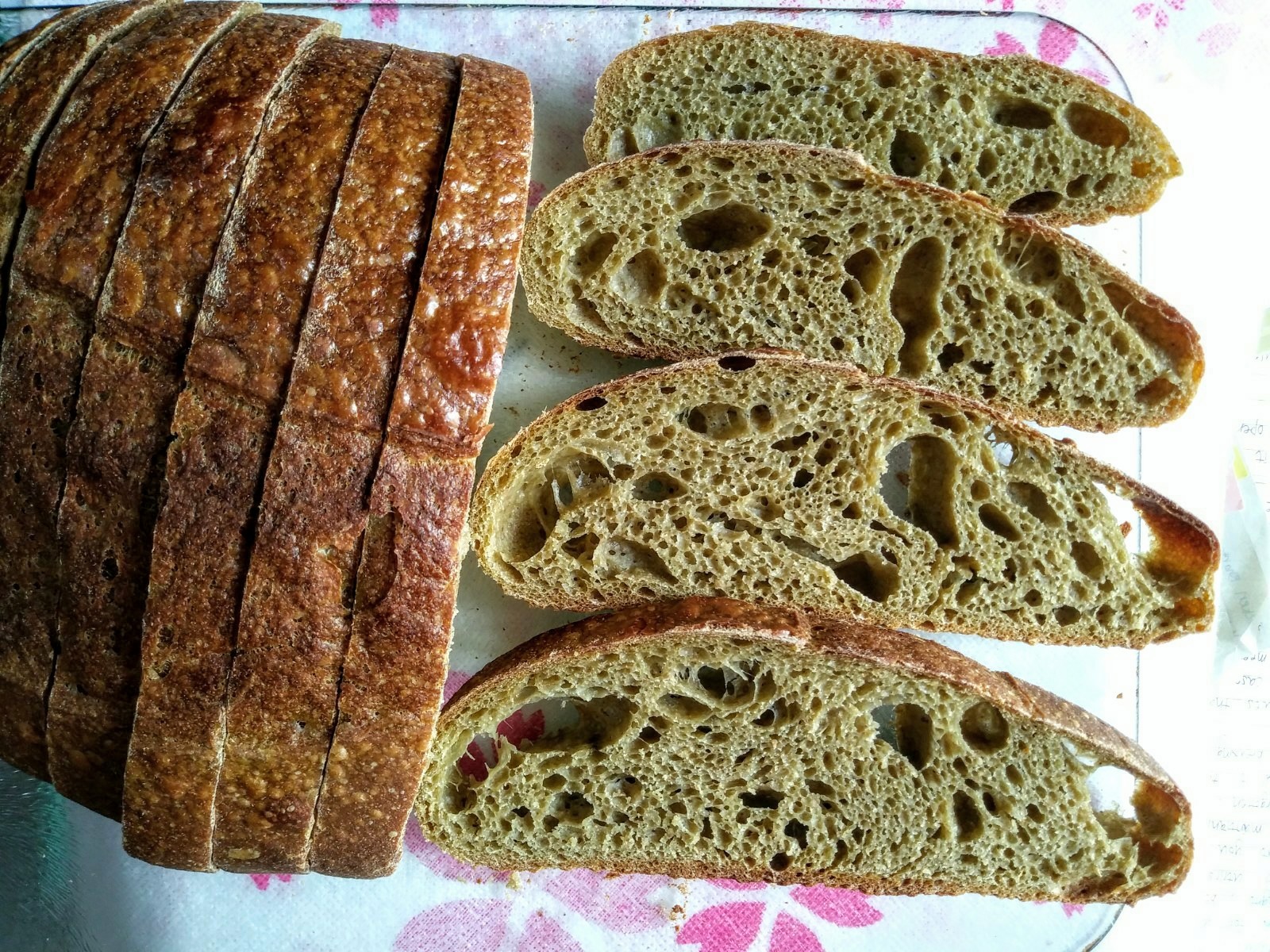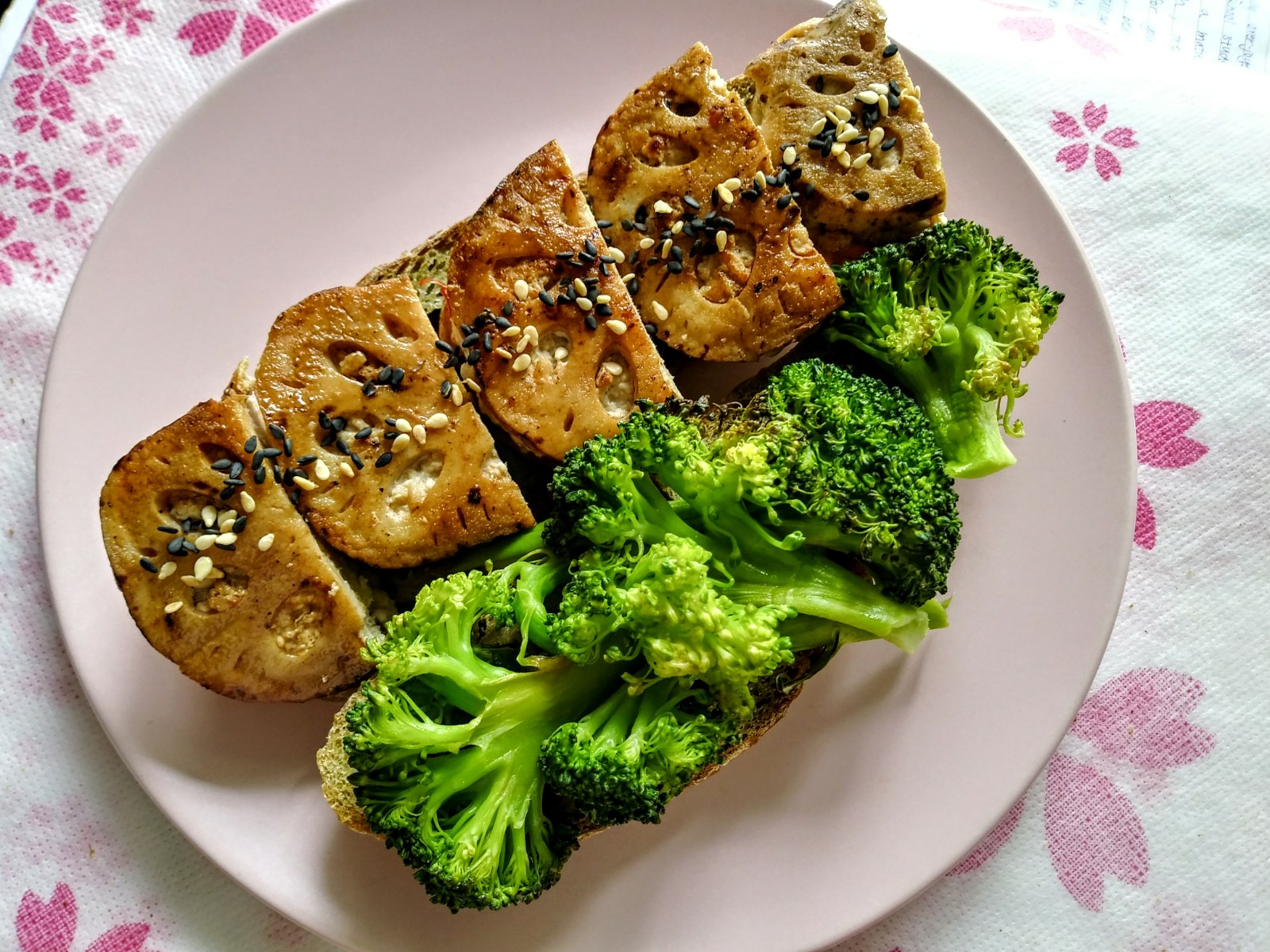 Roasted broccoli & lotus roots sandwiched lemongrass pork patties