30% Rice Duo Sourdough Flatbread
Ok, I'm going to be honest here. I didn't really want to make flatbread. However, given that I had no choice but to retard this bake for around 20 hours, I knew for sure it'd turn itself into flatbread anyway. Who cares about the shape when you need bread desperately? (What? You do?)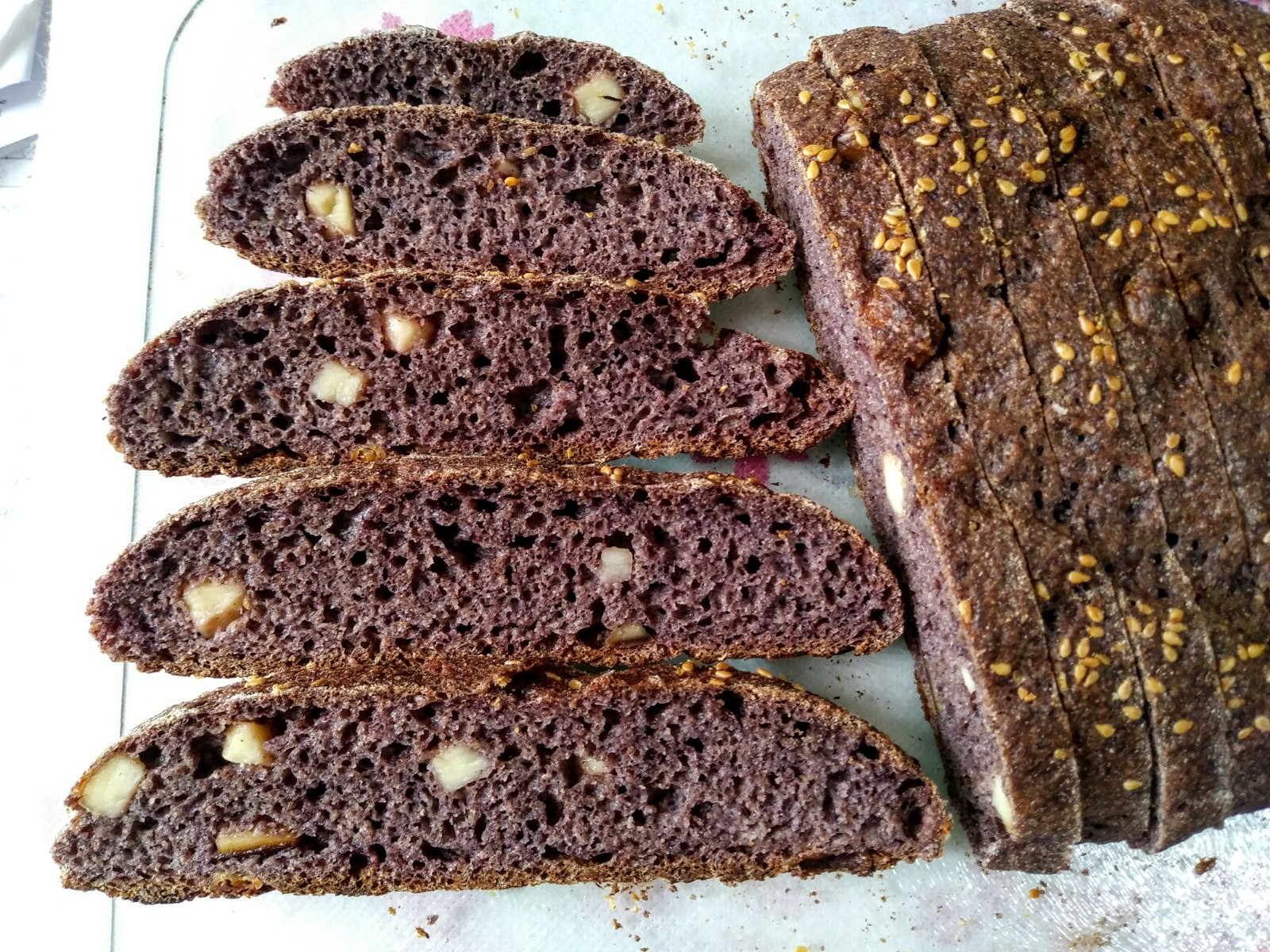 30% Germinated Red Rice & Purple Rice SD with Smoked Gouda
Dough flour (all freshly milled):
210g      70%       Whole spelt flour
45g        15%       Germinated red rice flour
45g        15%       Purple rice flour (Glutinous black rice)
For leaven:
8g        2.67%       Starter
36g         12%       Bran sifted from dough flour
36g         12%       Water
For dough:
264g         88%       Dough flour excluding flour for leaven
206g      68.7%       Water
80g        26.7%       Leaven
5g          1.67%       Salt
Add-ins:
30g         10%        Smoked Gouda cheese
For toppings:
-g              -%        Raw white sesame seeds
__________
304g        100%       Whole grain
246g       80.9%       Total hydration
Sift out the bran from dough flour, reserve 36 g for the leaven. Soak the rest, if any, in equal amount of water taken from dough ingredients.
Combine all leaven ingredients and let sit until doubled, around 5 hours (27°C).
Roughly combine all dough ingredients and ferment for 1 hours 50 minutes. Construct 1 set of stretch and fold at the 15 minutes mark and fold in the cheese at the 30 minutes mark.
Preshape the dough and let it rest for 10 minutes. Shape the dough, sprinkle some toasted white sesame on top, then put in into a banneton. Retard for 19 hours.
Preheat the oven at 250°C/482°F. Score and spritz the dough then bake straight from the fridge at 250°C/482°F with steam for 15 minutes then without steam for 25 minutes more or until the internal temperature reaches a minimum of 208°F. Let cool for at least 2 hours before slicing.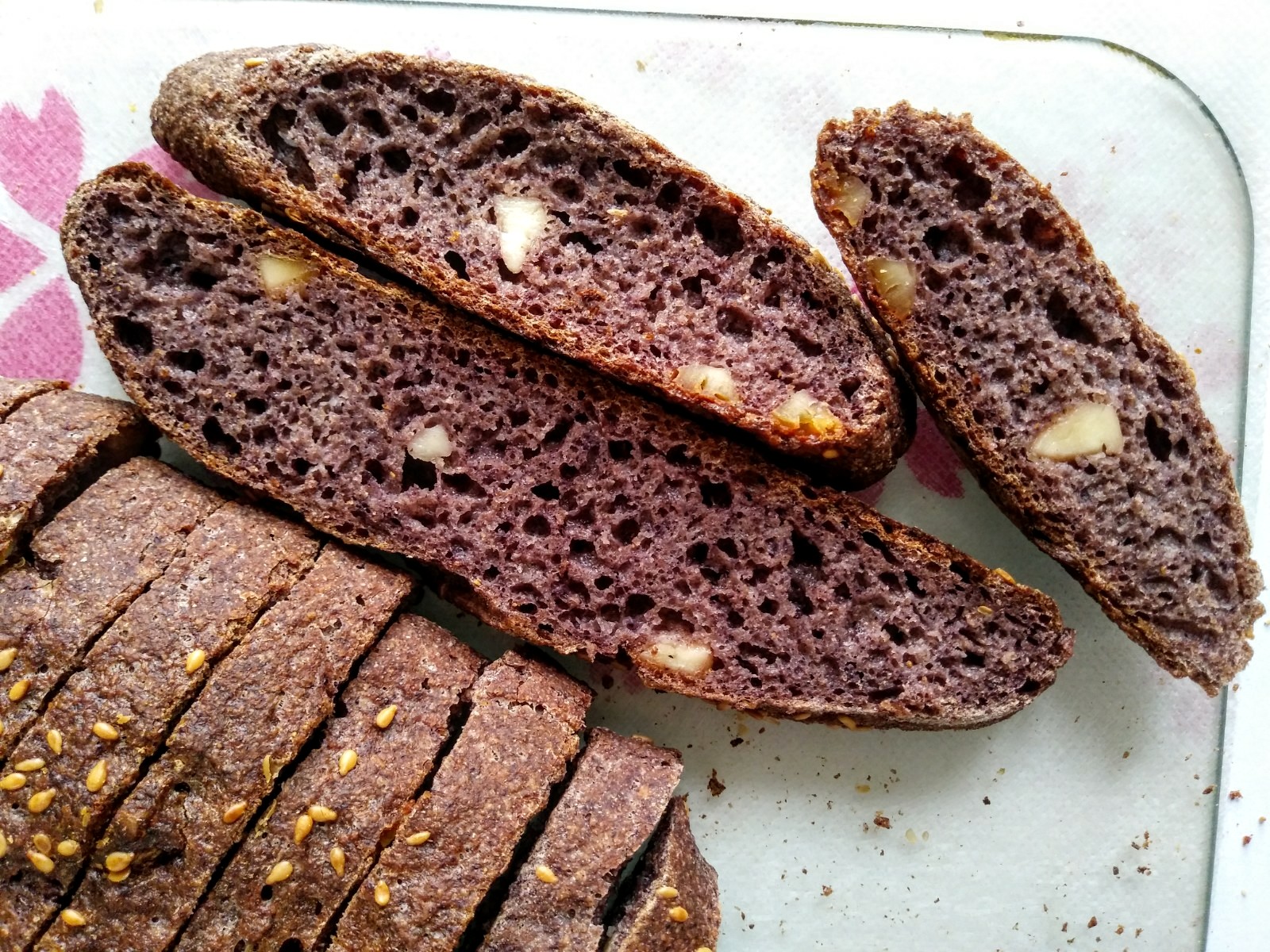 My apologies for the repetition: you really never have to worry about getting a close crumb with spelt :) It's just so reliable for opening the crumb up and don't forget we're talking about whole spelt here! Despite being over-proofed, the crumb isn't entirely bad.
If you like rice, I guarantee you'd like this bread. It's the pronounced fragrance of rice, with the added sweetness and unique aroma of purple rice and germinated red rice. The smoked Gouda contributes a savory component which I always enjoy in sweet spelt bread like this.
_______
Black pepper & leek fried rice with homemade fishcakes, and Sichuan eggplant and home-sprouted bean sprouts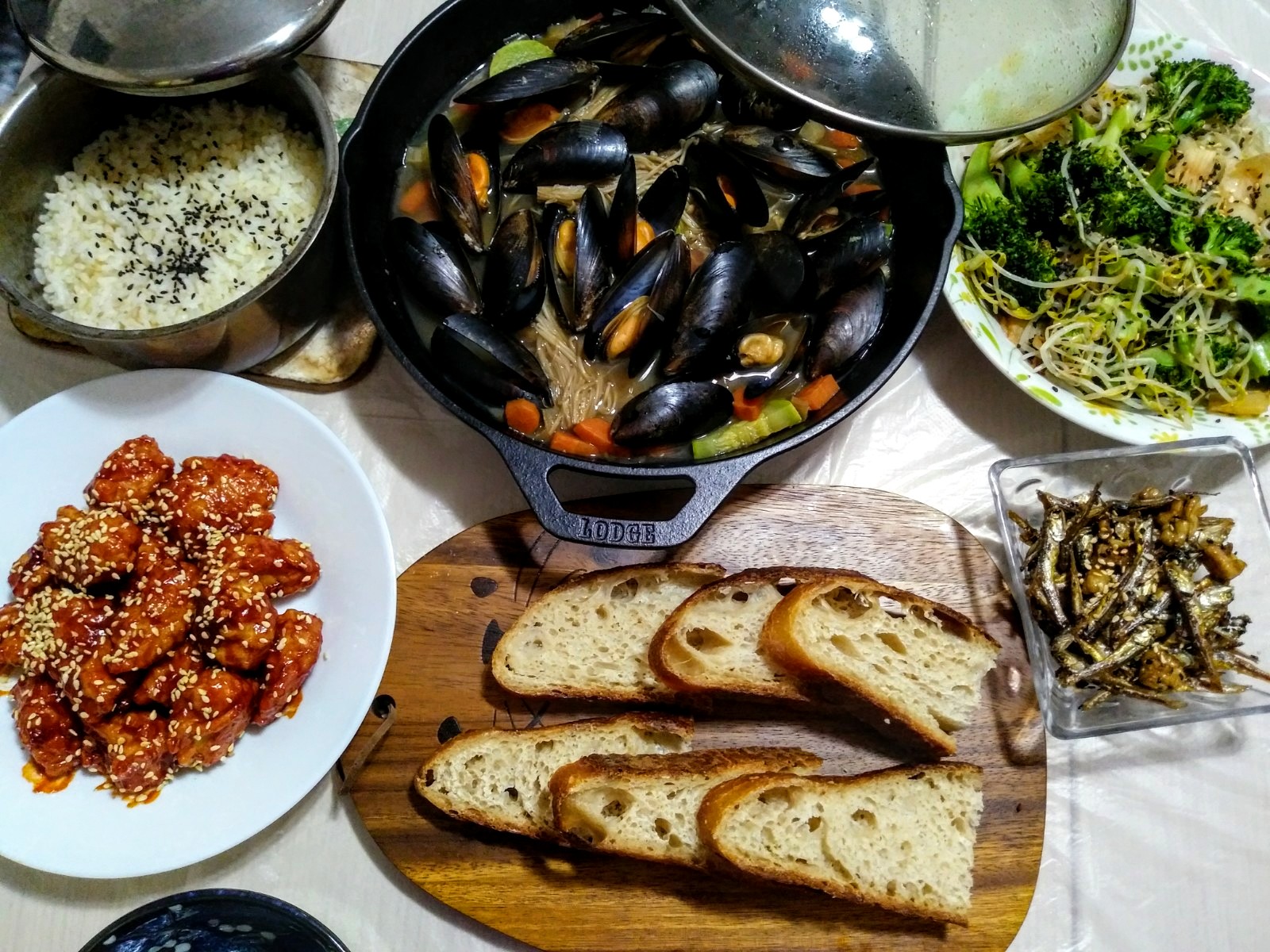 Korean fried chicken, mussels in fish broth, kimchi, broccoli & bean sprouts salad, and sweet & spicy dried sardines with walnuts
White sandwich SD of the week: 34% whole grain (10% each pearl millet & amaranth, and 7% each white wheat & rye)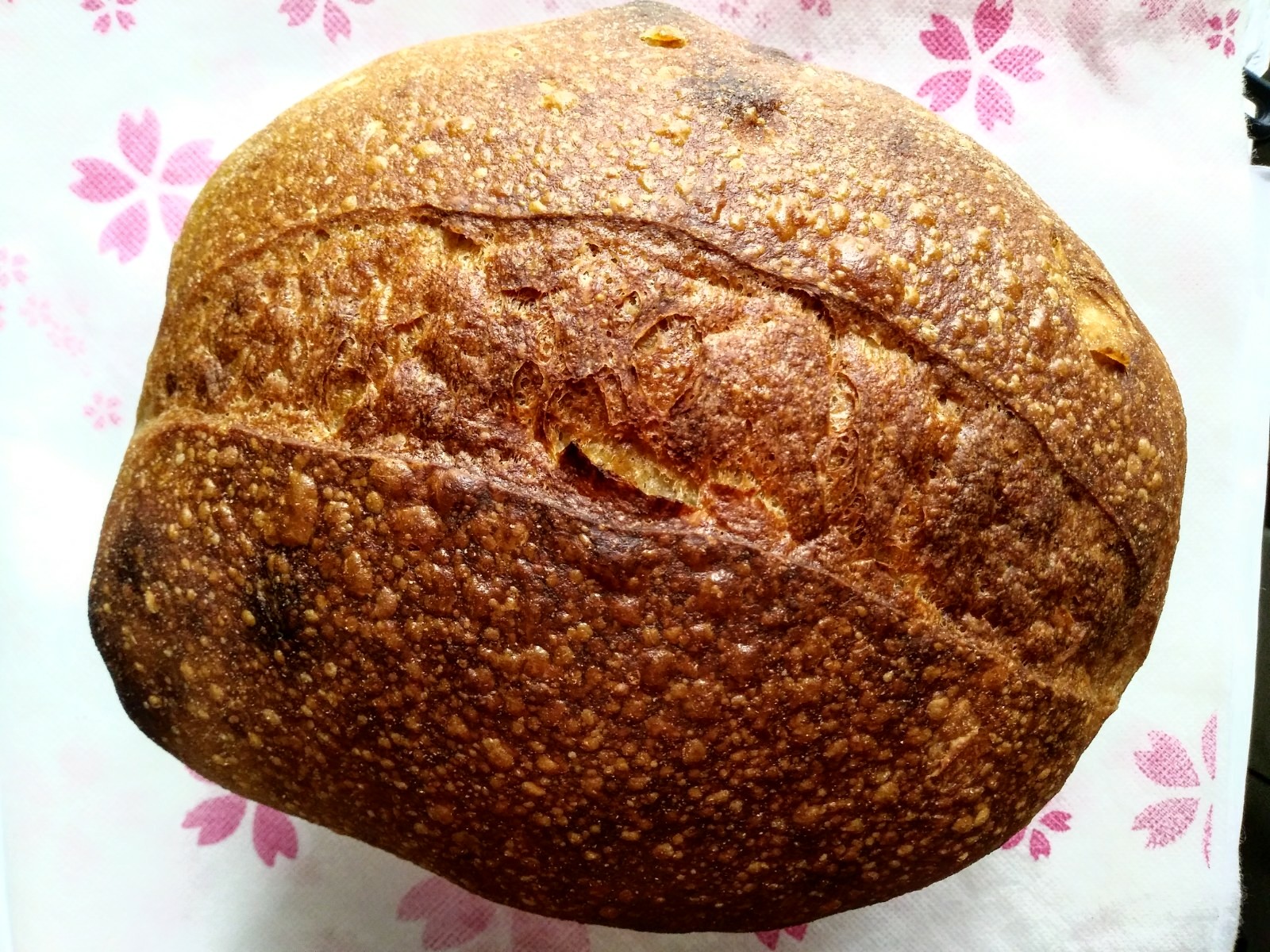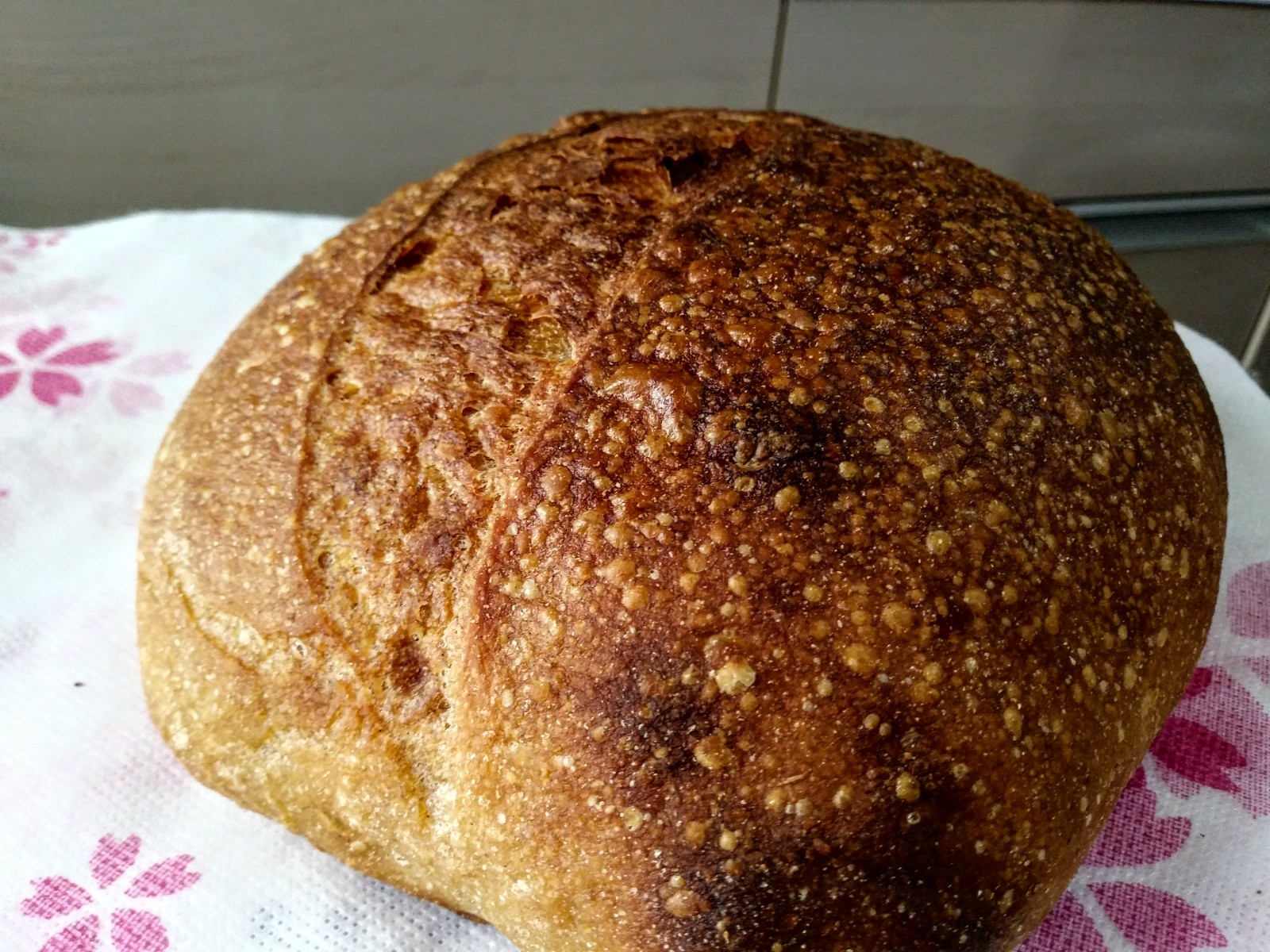 Next time...Next time we shall see an ear!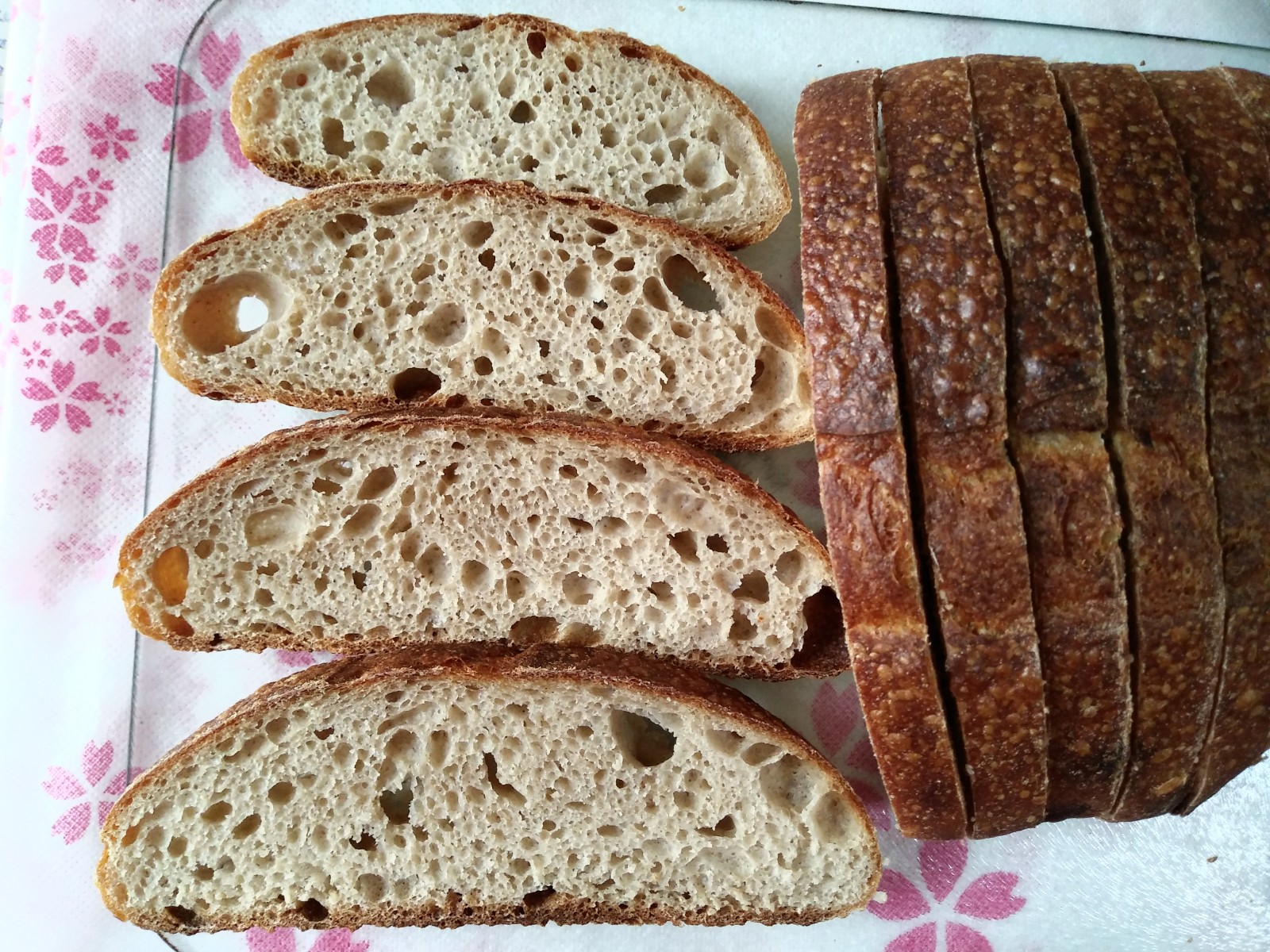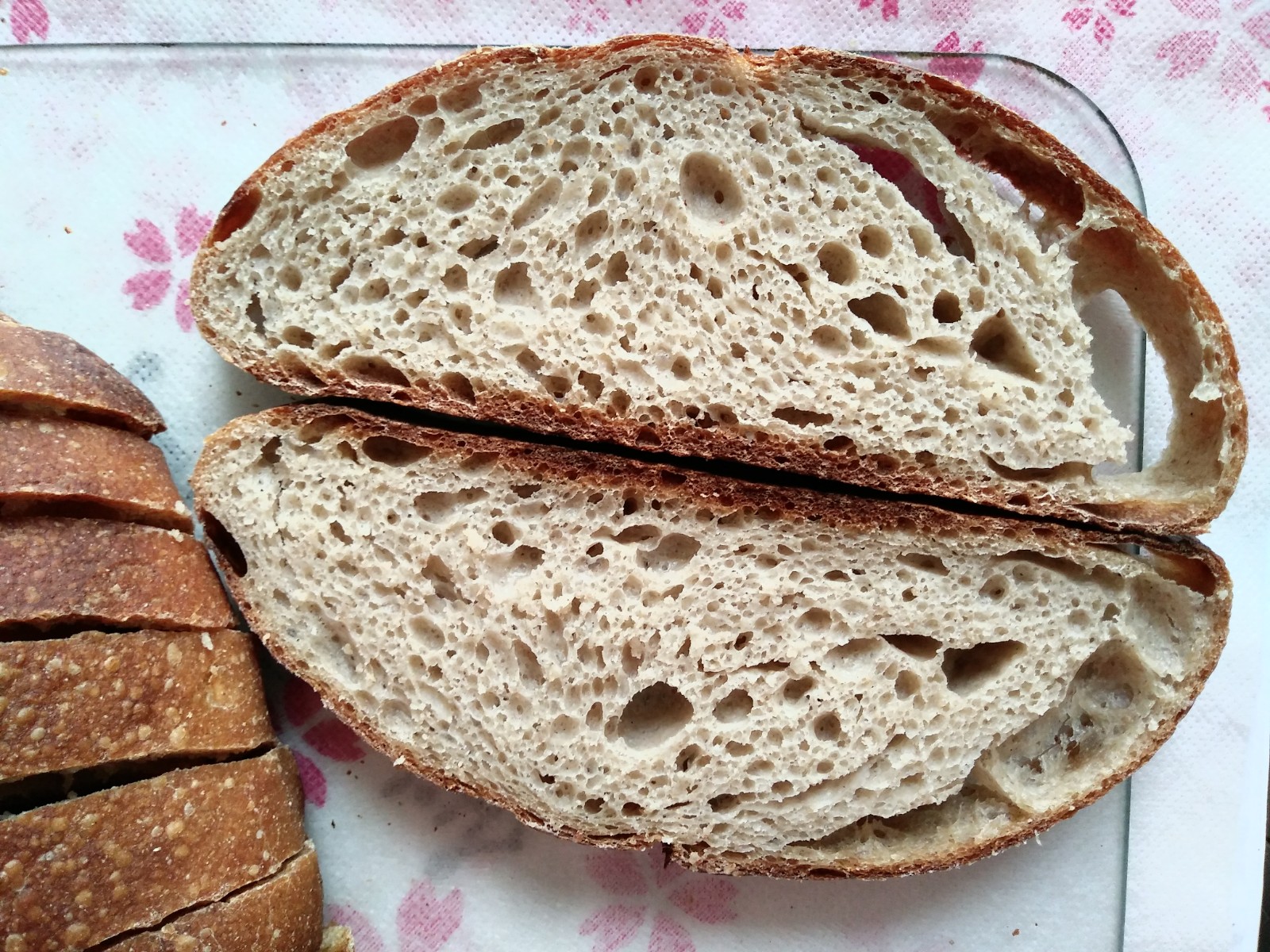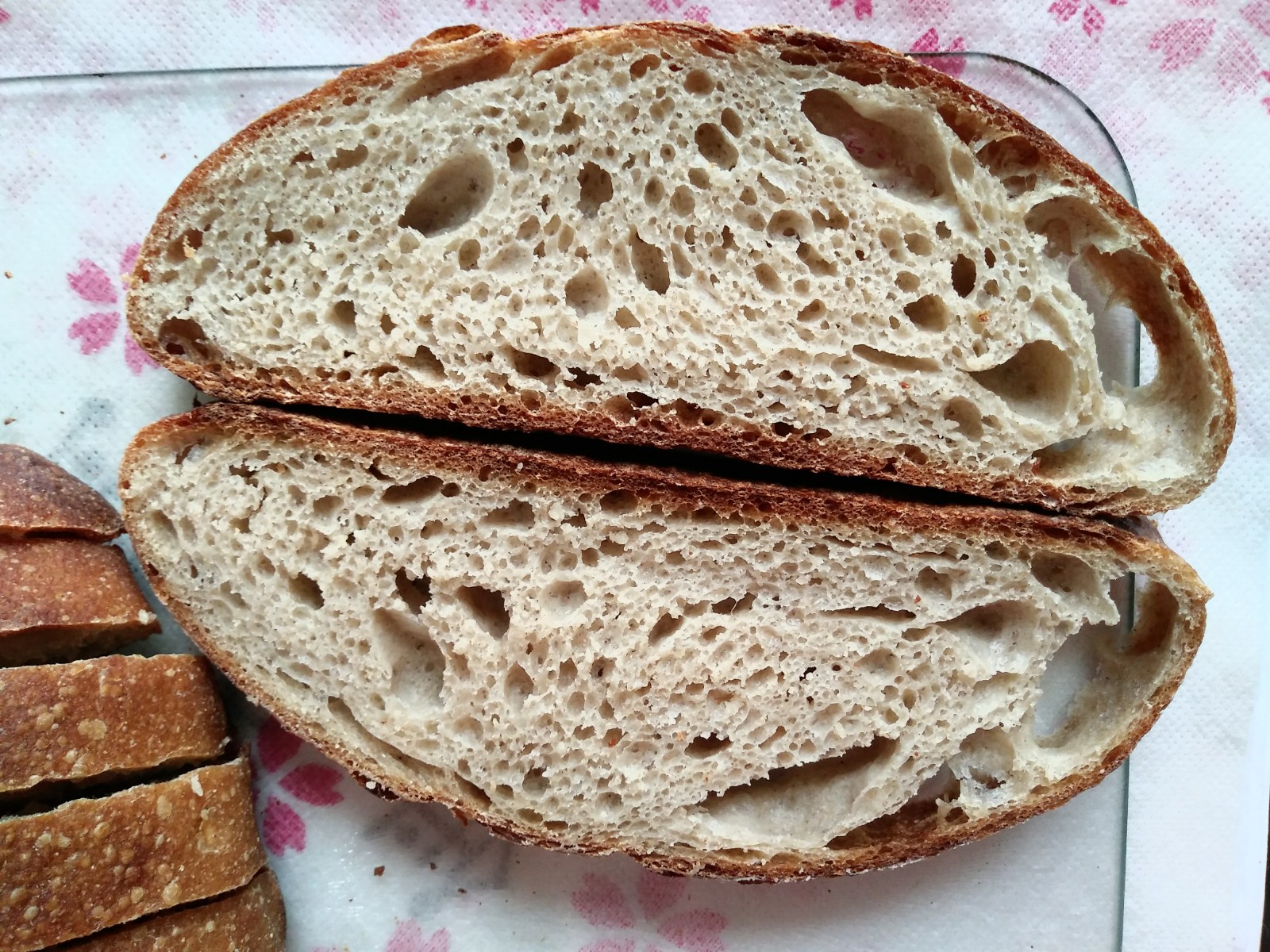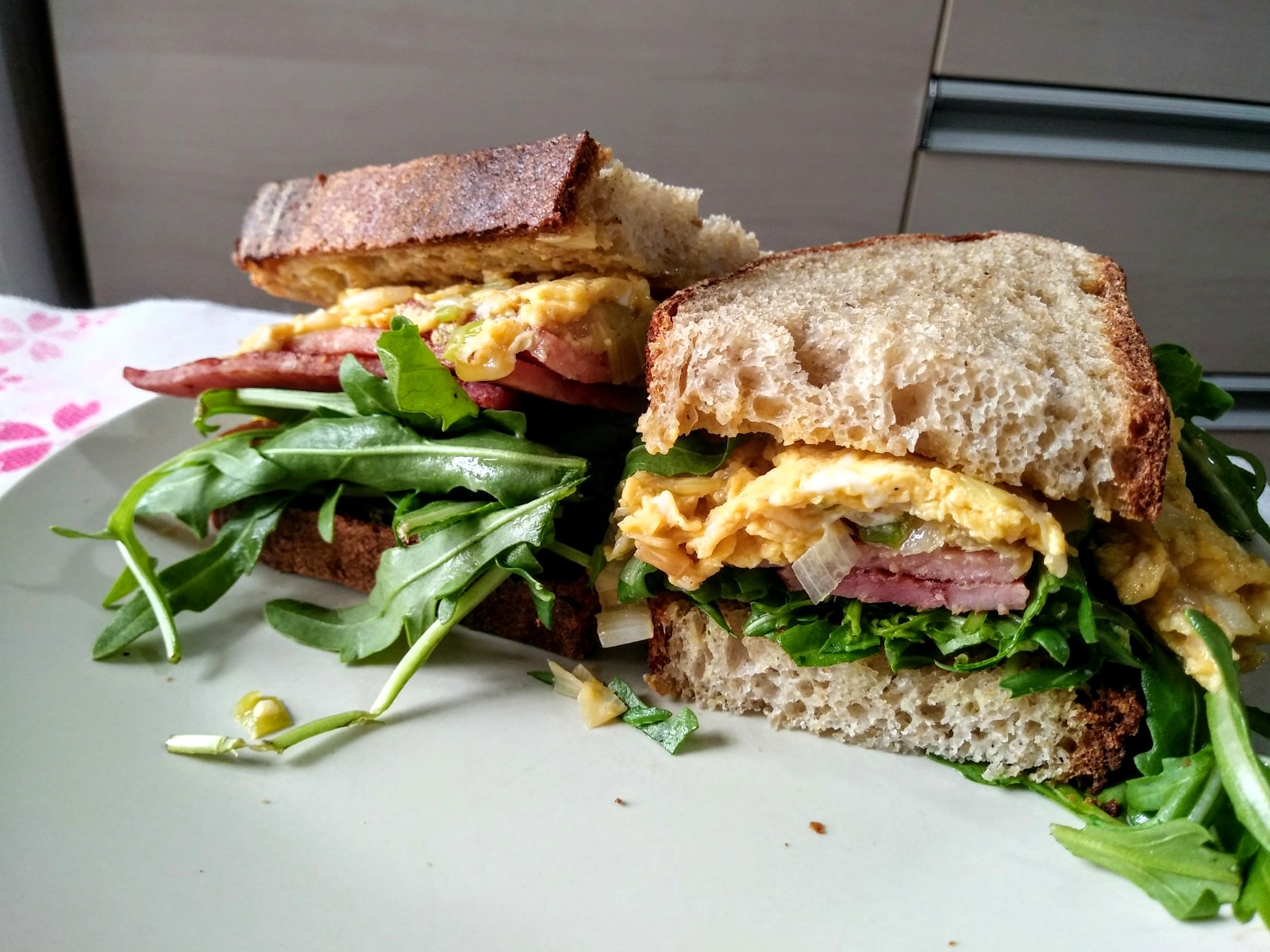 Scrambled eggs, smoked ham, arugula, smoked Gouda & whole grain mustard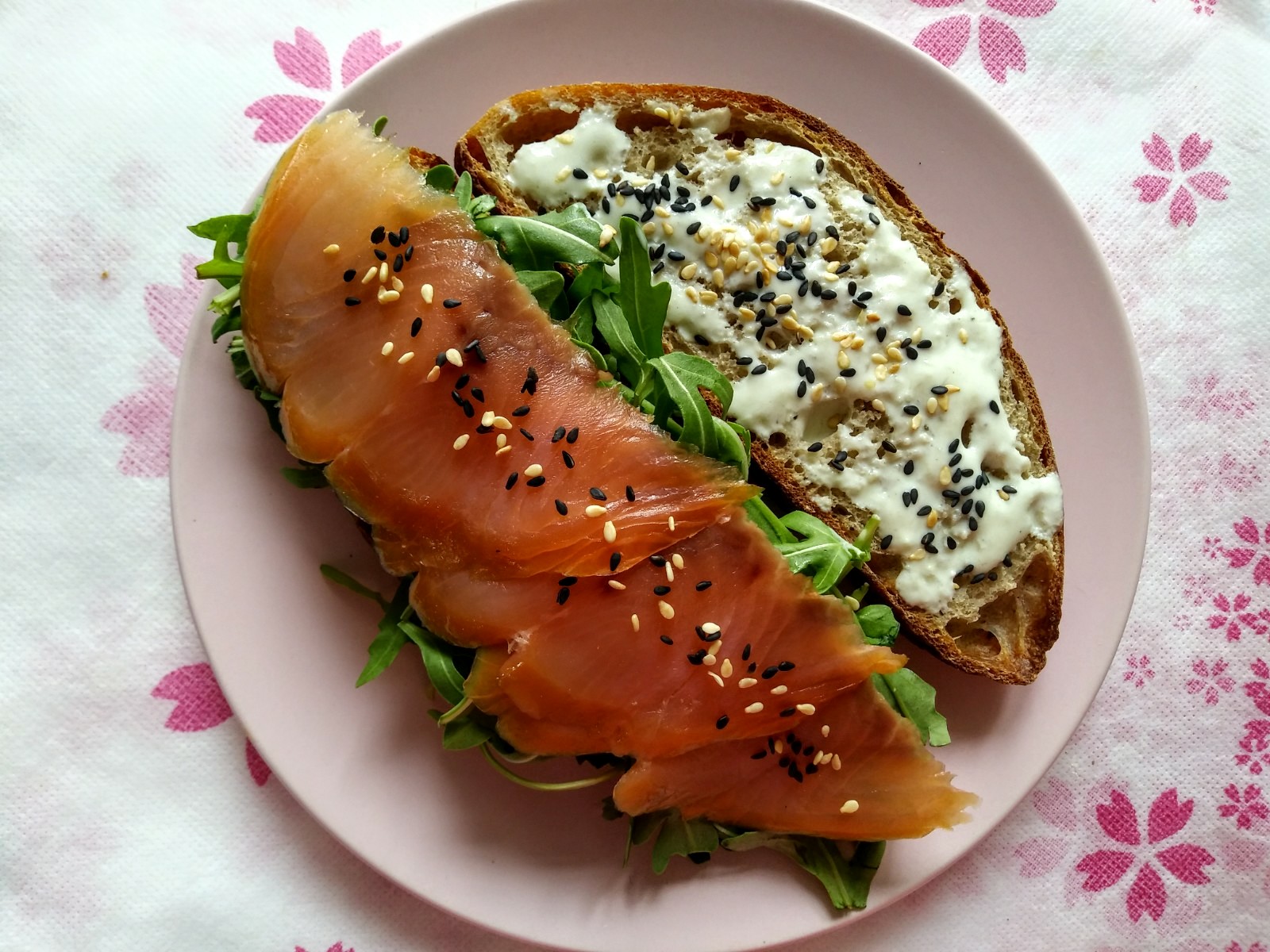 Smoked salmon, arugula, wasabi yogurt & toasted sesame seeds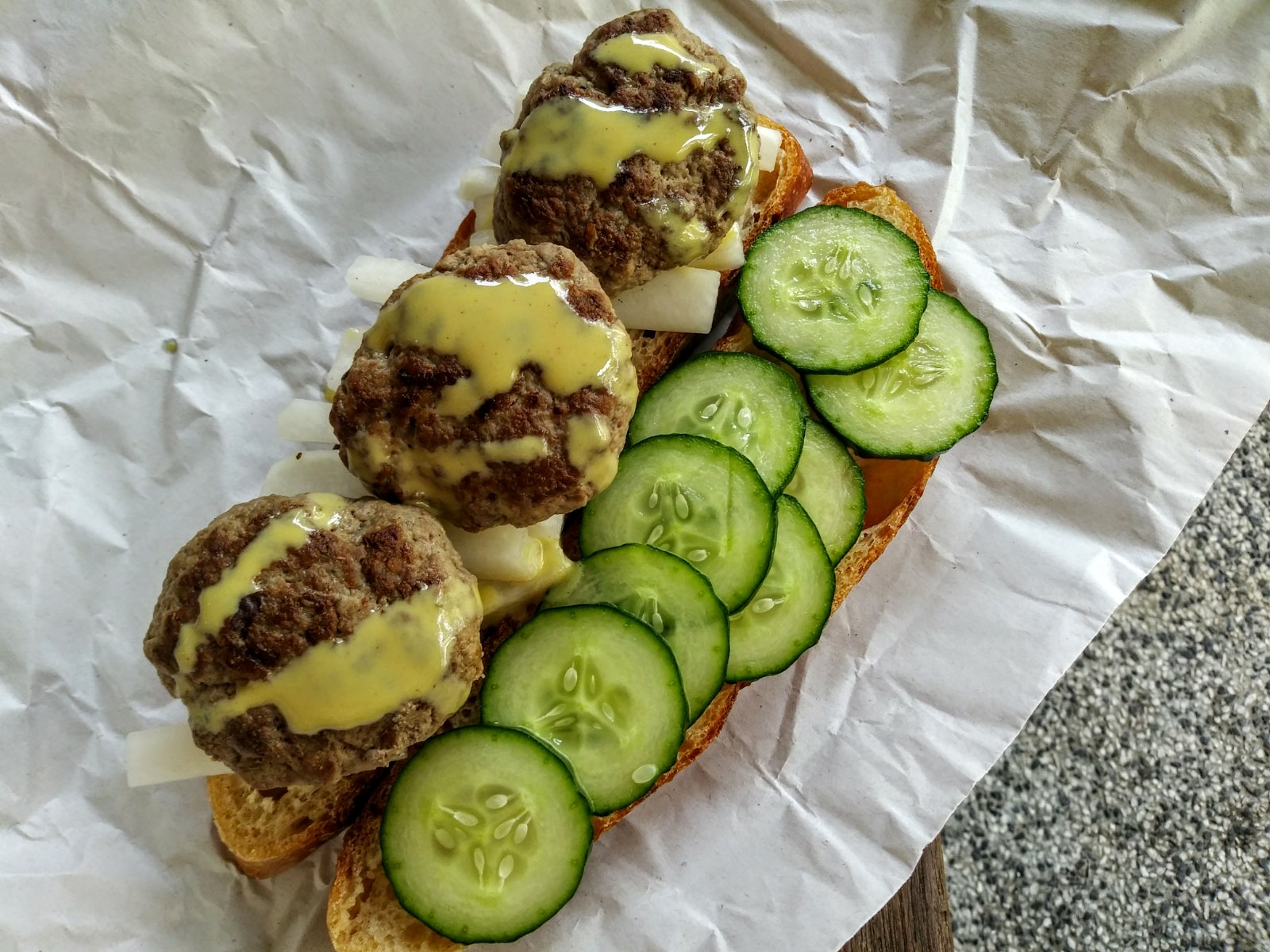 Lamb koftas, pickled radishes, cucumbers & honey mustard