YW fermented home flaked oatmeal soaker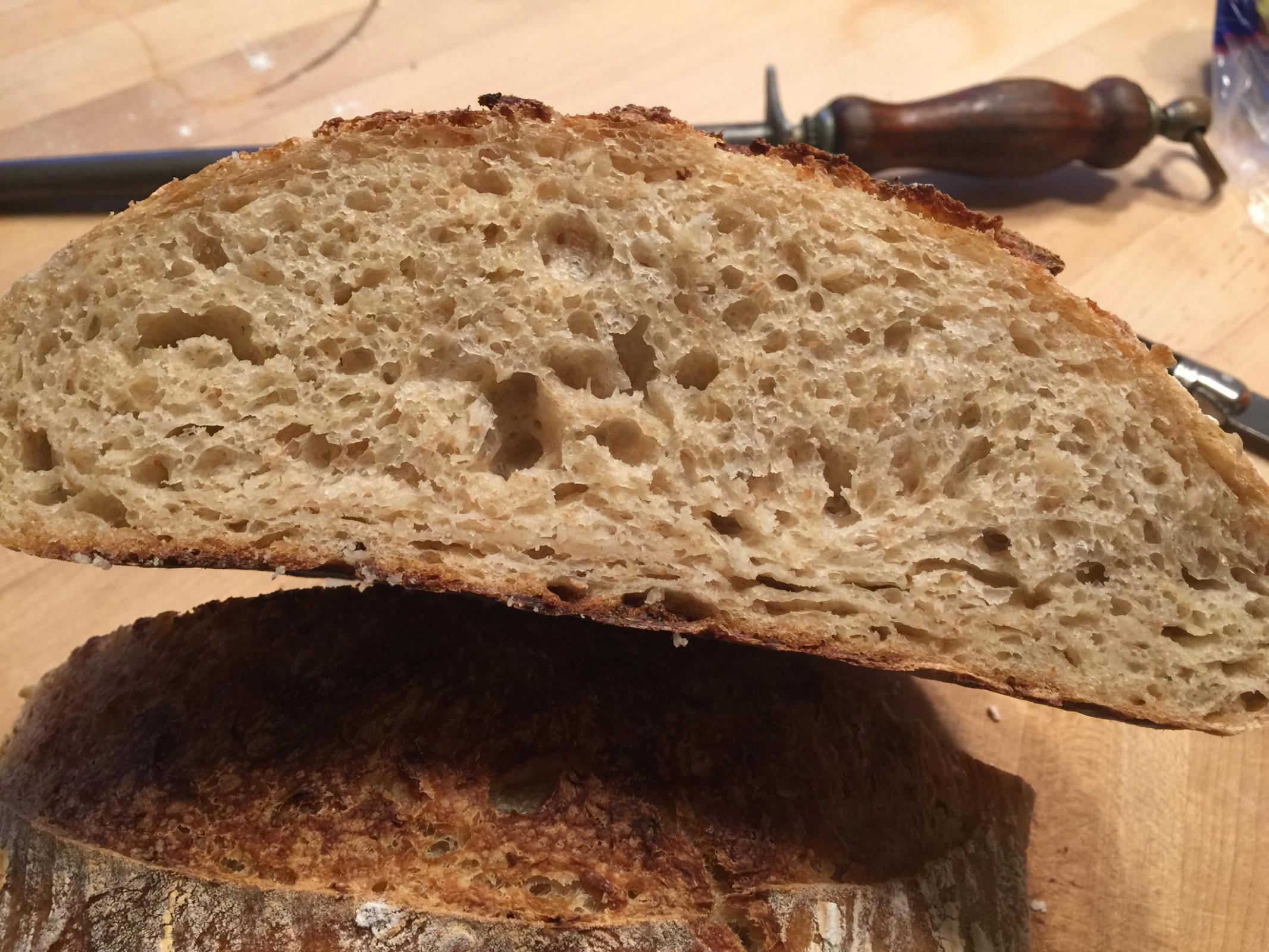 Really happy with the crumb! Open and so tender.no sourdough tang at all with the YW influence. Very dominant flavor from the oats. Will definitely be trying this again. 
WI have Cedarmountain to thank for the idea of fermenting the soaker. I added 80 grams of my AYW to the rest of the water for an overnight fermentation. I used two levains both fed with Red Fife, one my SD starter and one my YW starter both are usually fed unbleached. The oatmeal was flaked on my new Marcato flaked. 
The next morning the oatmeal was wonderfully fragrant. I used some milled spelt and the rest unbleached  flour the oatmeal and the two levains. The dough was let to rest after mixing everything including salt  for two hrs. Only needed one s&f to be really poofy. I did one more s&f 30 min later just to see how it would feel.... beautiful satiny dough. In one more hour it had doubled.. yikes! My YW is so active I should have been more careful. I shaped gently dough,  was full of bubbles and really light. Retarded overnight so about 16 hr. Had really risen as you can see. Baked at 475 covered for 15 and then uncovered for 20. 
The crumb shot will be tomorrow. The loaves are so light and big and the area where I scored is glossy and beautiful. I can hardly wait to taste. 
(Sorry the pictures out of order... darn phone!)
Glossy crumb
Ready for the oven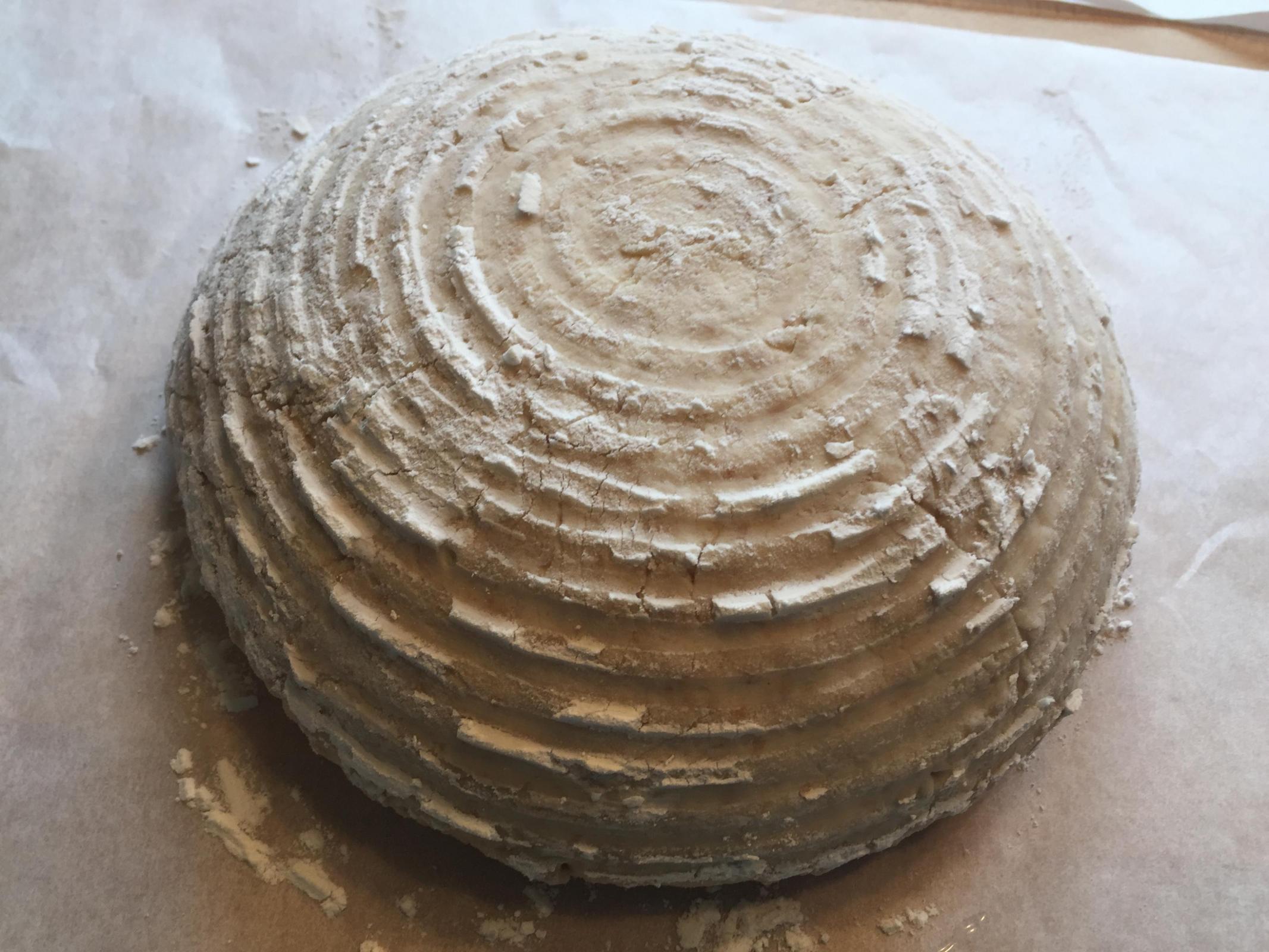 Whoa.. overproofed
Ready to retard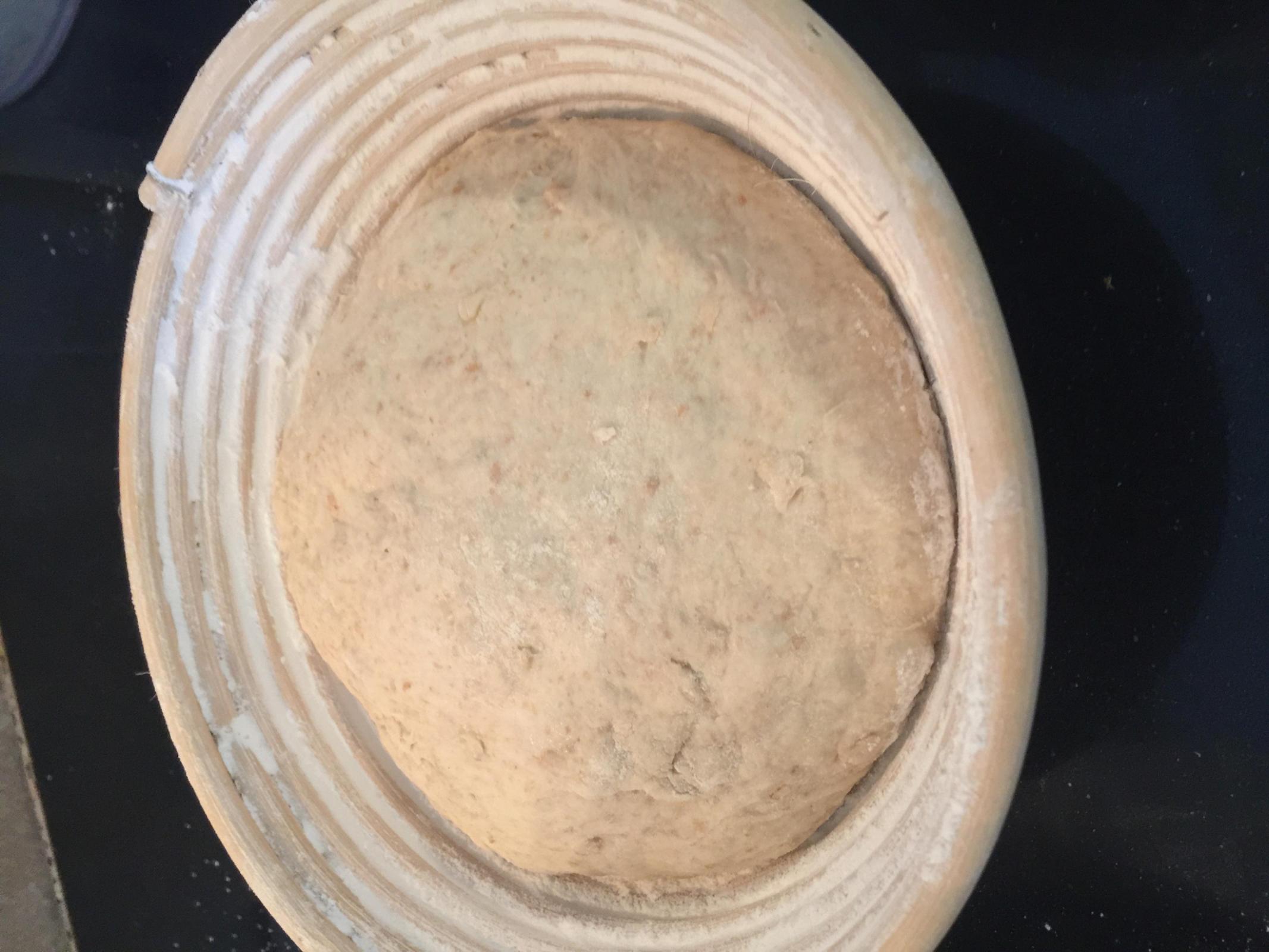 Ready to shape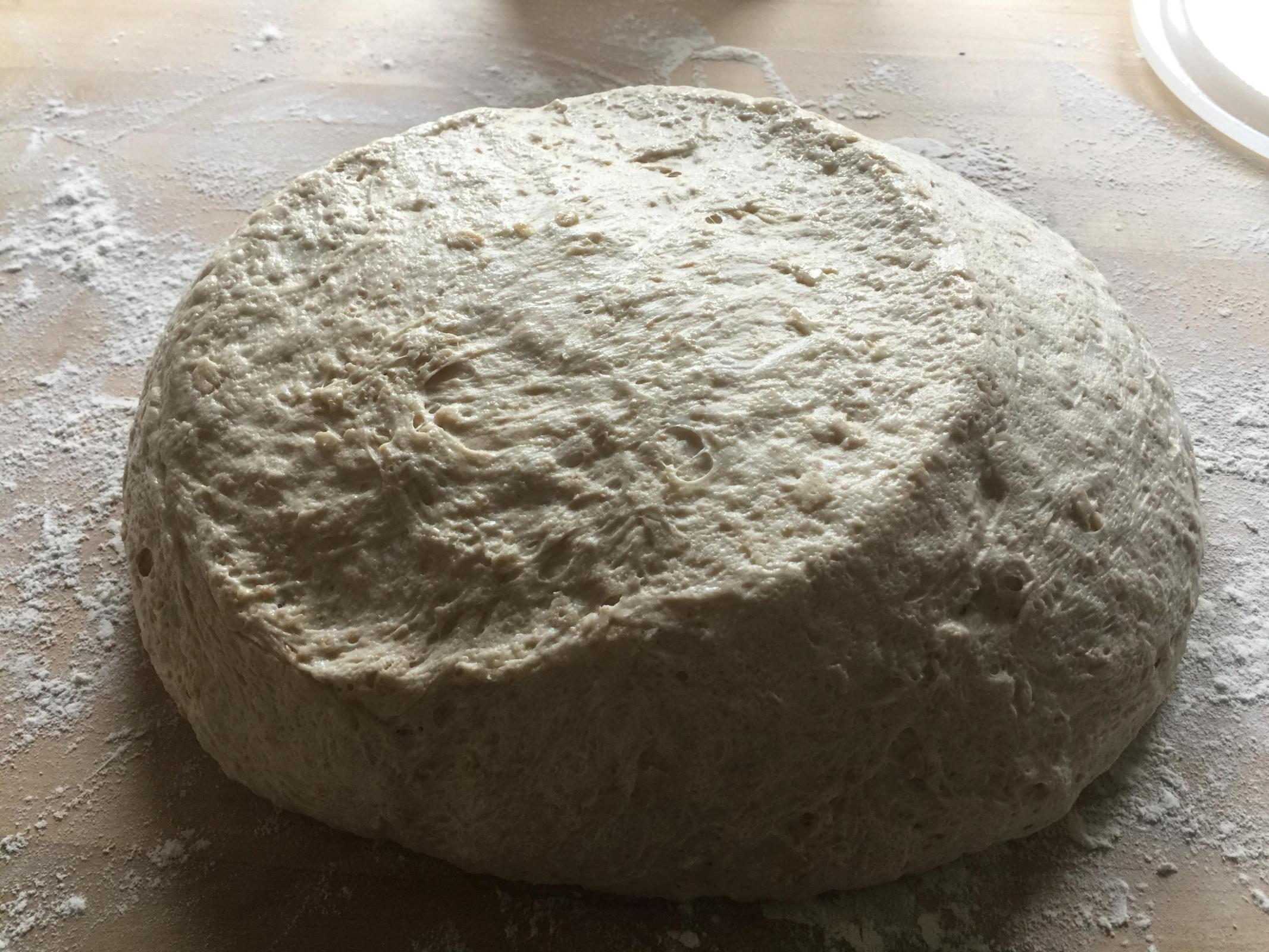 Ooops doubled!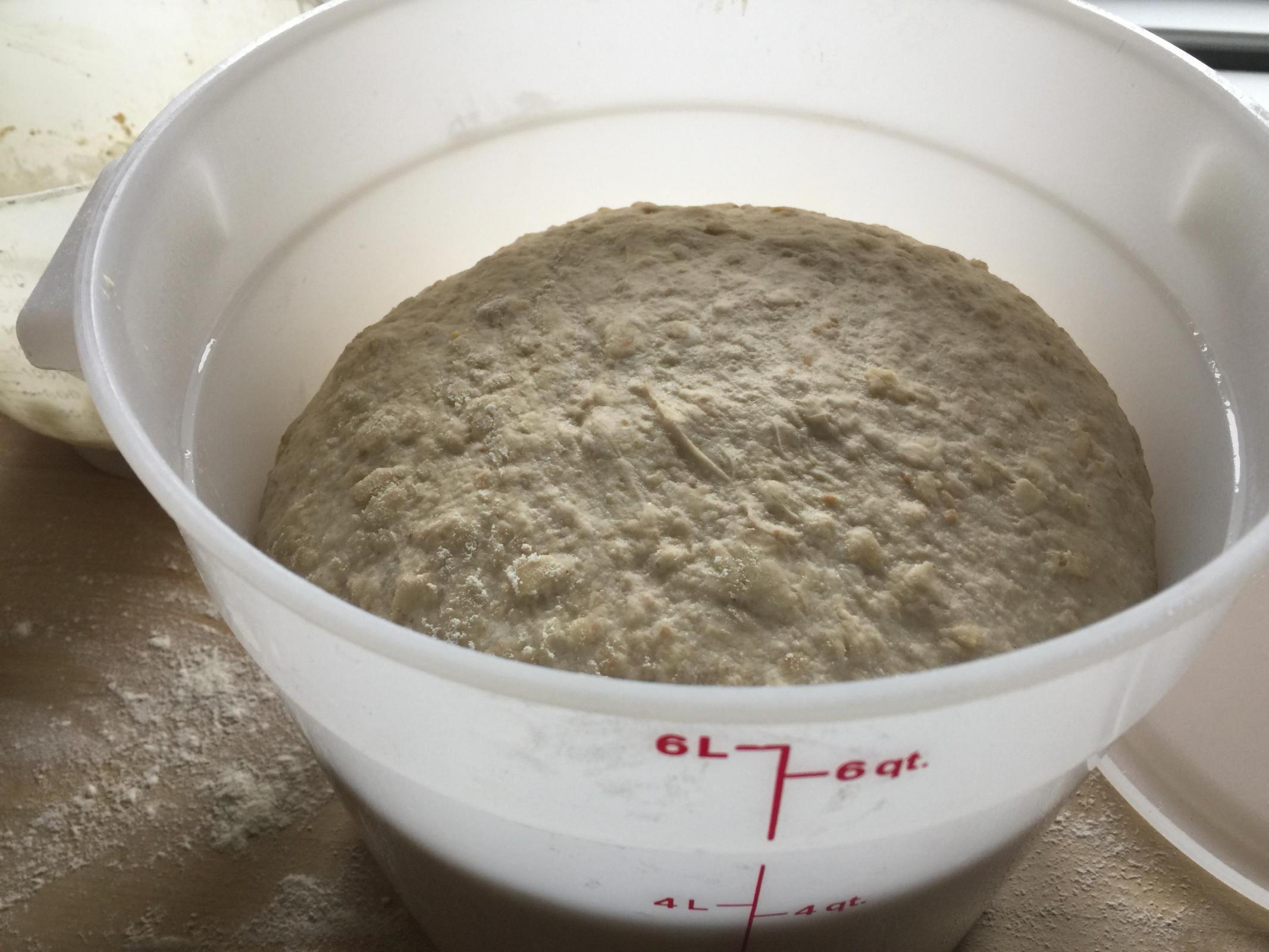 After autolyse: