25% Amaranth 15% Sprouted WW Oat Porridge SD
It's been ages since I last baked a porridge loaf so I've decided to bake one again. This is the first time I worked with amaranth flour. I went for bagged flour since it's 4 times cheaper than buying the grains and grinding them myself… Despite that, its flavor has really surprised me.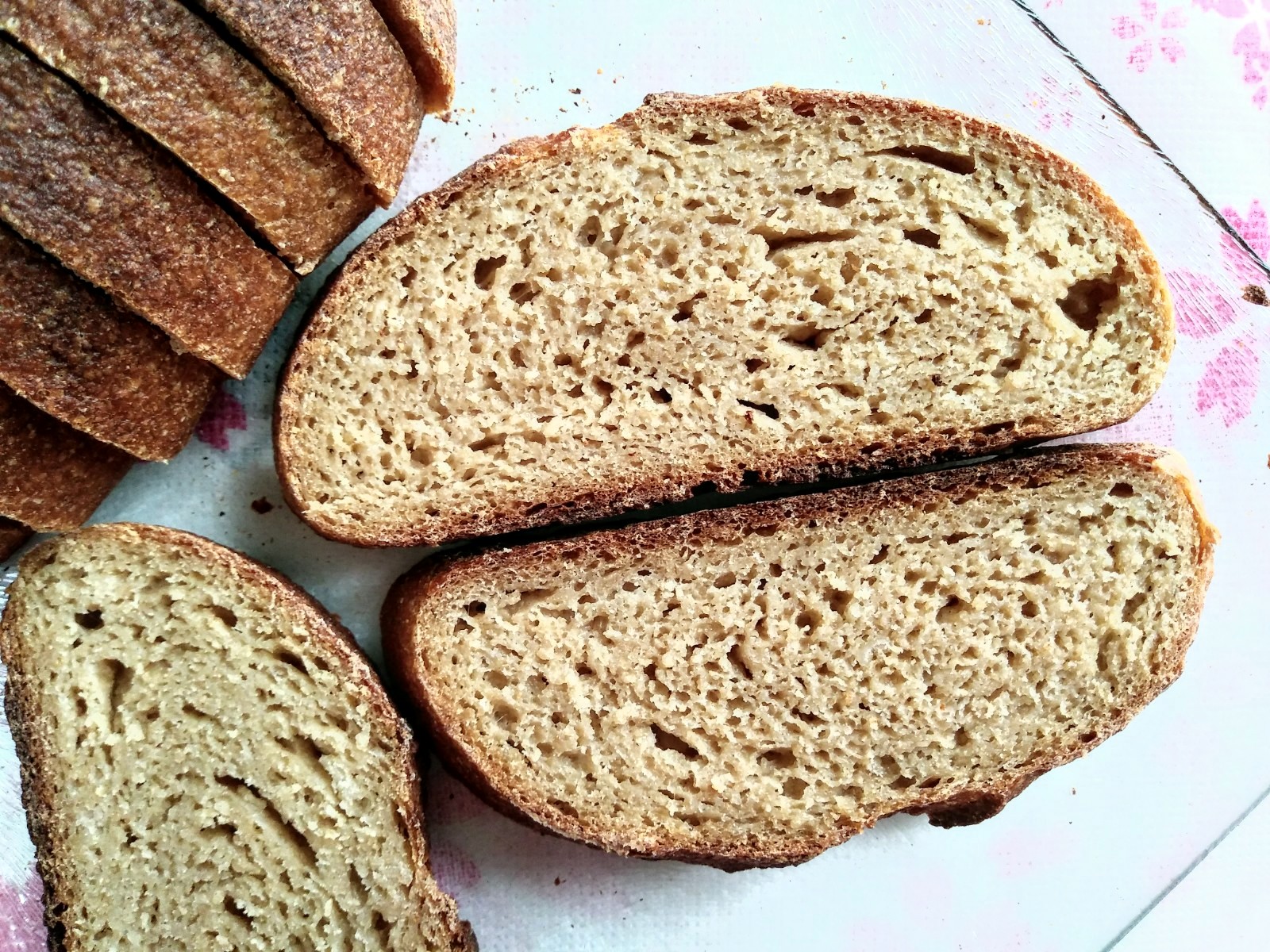 25% Amaranth 15% Sprouted WW Oat Porridge SD
Dough flour:
180g      60%       Freshly milled whole white wheat flour
75g        25%       Amaranth flour
45g        15%       Freshly milled sprouted white wheat flour
For leaven:
10g       3.33%       Starter
40g       13.3%       Bran sifted from dough flour (excluding amaranth flour)
40g       13.3%       Water
For scaled amaranth dough:
75g          25%        Amaranth flour from dough flour
75g          25%        Hot water
For oat porridge:
15g            5%         Extra thick rolled oat
15g            5%         Hot water
For dough:
185g      61.7%       Dough flour excluding bran for leaven and amaranth flour
150g         50%       Scalded amaranth dough, cold from the fridge
123g         41%       Cold water (3-4°C)
90g           30%       Leaven
30g           10%       Oat porridge, cold from the fridge
9g               3%        Vital wheat gluten
5g          1.67%       Salt
__________
305g        100%       Whole grain (excluding oat porridge)
243g       79.7%       Total hydration (excluding oat porridge)
Sift out the bran from dough flour, reserve 40 g for the leaven. If not adequate, supplement with amaranth flour.
Combine all leaven ingredients and let sit until doubled, around 5.5 hours (24.5°C).
Make the scalded dough and the porridge by combining the hot water with the flour and oat respectively. Let them rest at room temperature for at least 1 hour, then keep them refrigerated until needed.
Roughly combine all dough ingredients let it ferment for 3 hours. Construct 3 sets of stretch and fold at the 15 minutes, 30 minutes and 1 hour mark.
Shape the dough then put in into a banneton. Retard for 11 hours.
Preheat the oven at 250°C/482°F. Score and spritz the dough then bake straight from the fridge at 250°C/482°F with steam for 15 minutes then without steam for 25 minutes more or until the internal temperature reaches a minimum of 208°F. Let cool for at least 2 hours before slicing.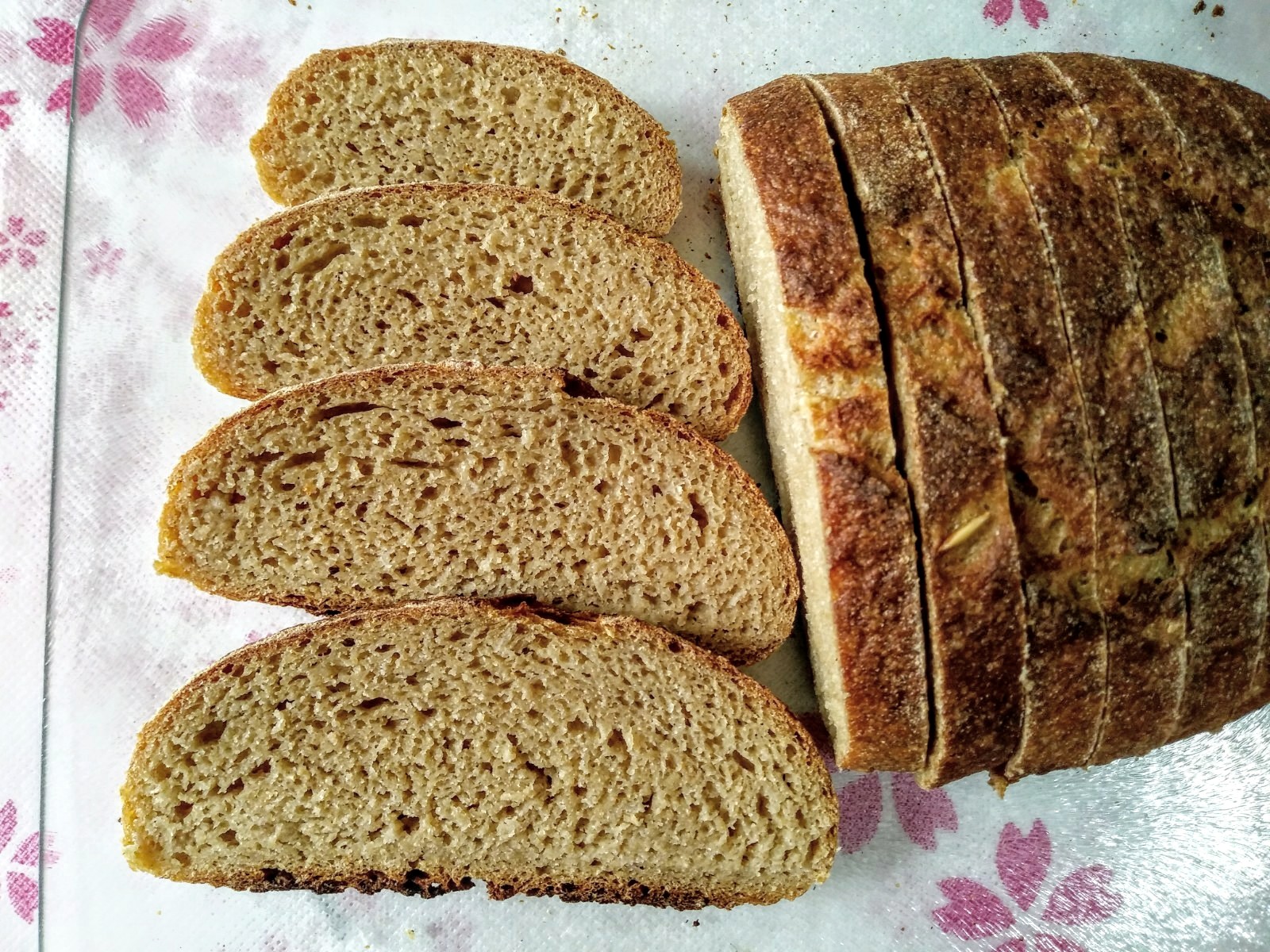 To avoid proteolytic degradation of the dough again, I kept everything cold. Moreover, I was being very cautious about adding more water. Thus, the dough was quite stiff, which is not what I'm used to. Next time, I'll very likely up the hydration for easier handling and a more open crumb.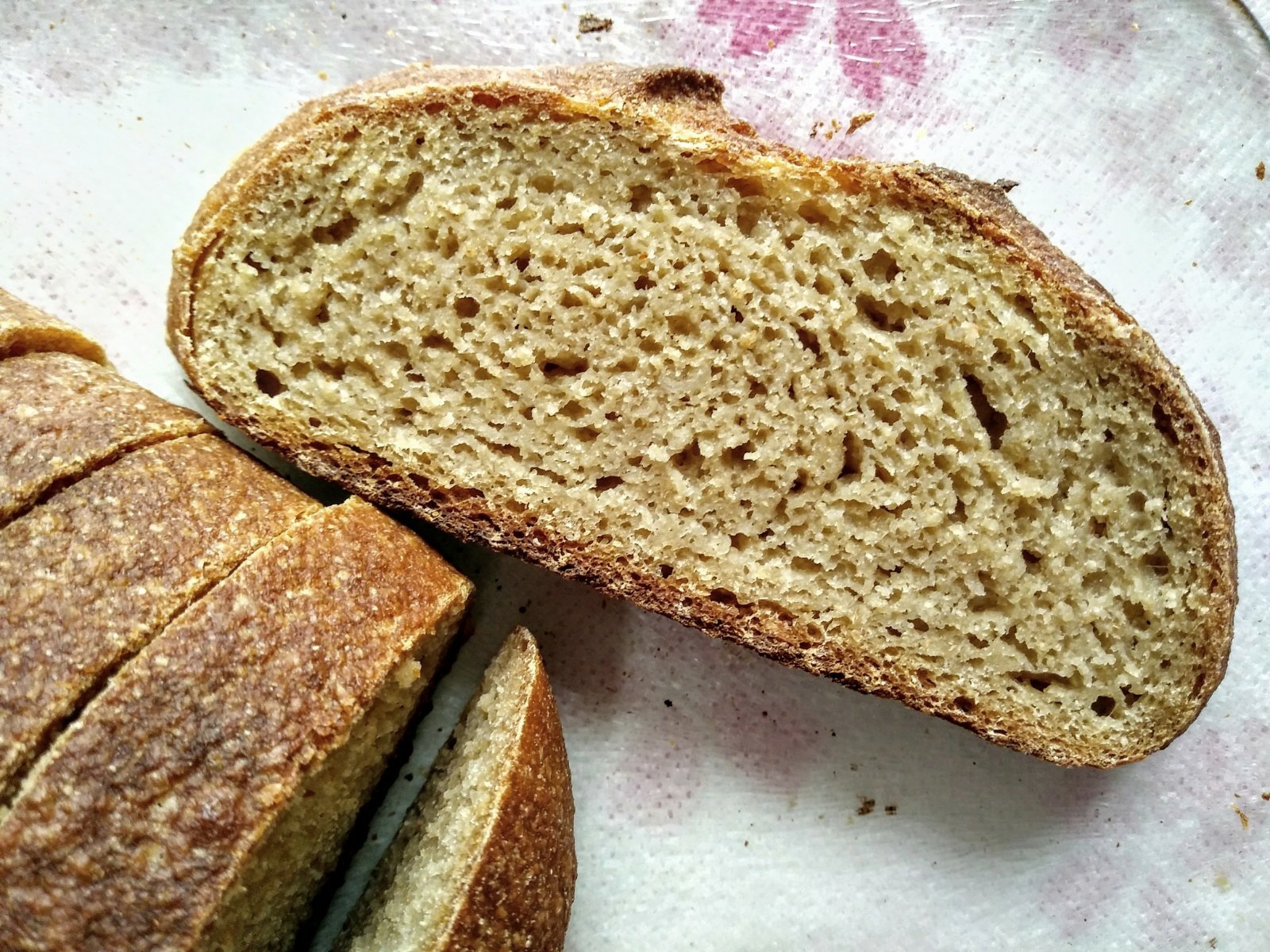 I didn't know what to expect about amaranth but I was guessing it'd be sweet. Wrong. It's very sweet. Even sprouted kamut and durum are no competition for amaranth. This means huge because, remember, the amaranth flour I got is neither freshly milled nor sprouted. I also sensed a sunflower seeds note from it.
 ______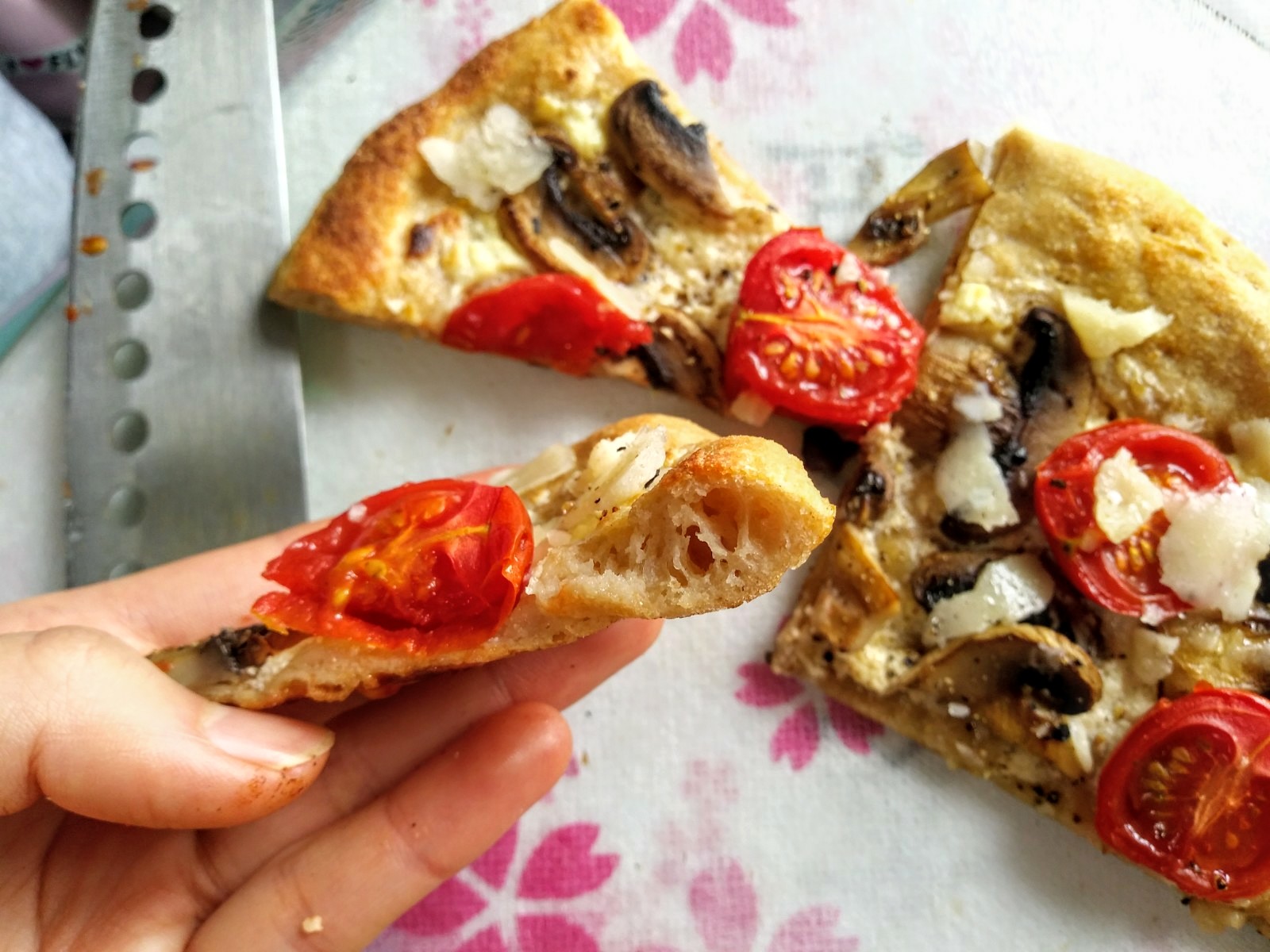 Pizza time! 100% www SD pizza with Parmigiano Reggiano and homemade ricotta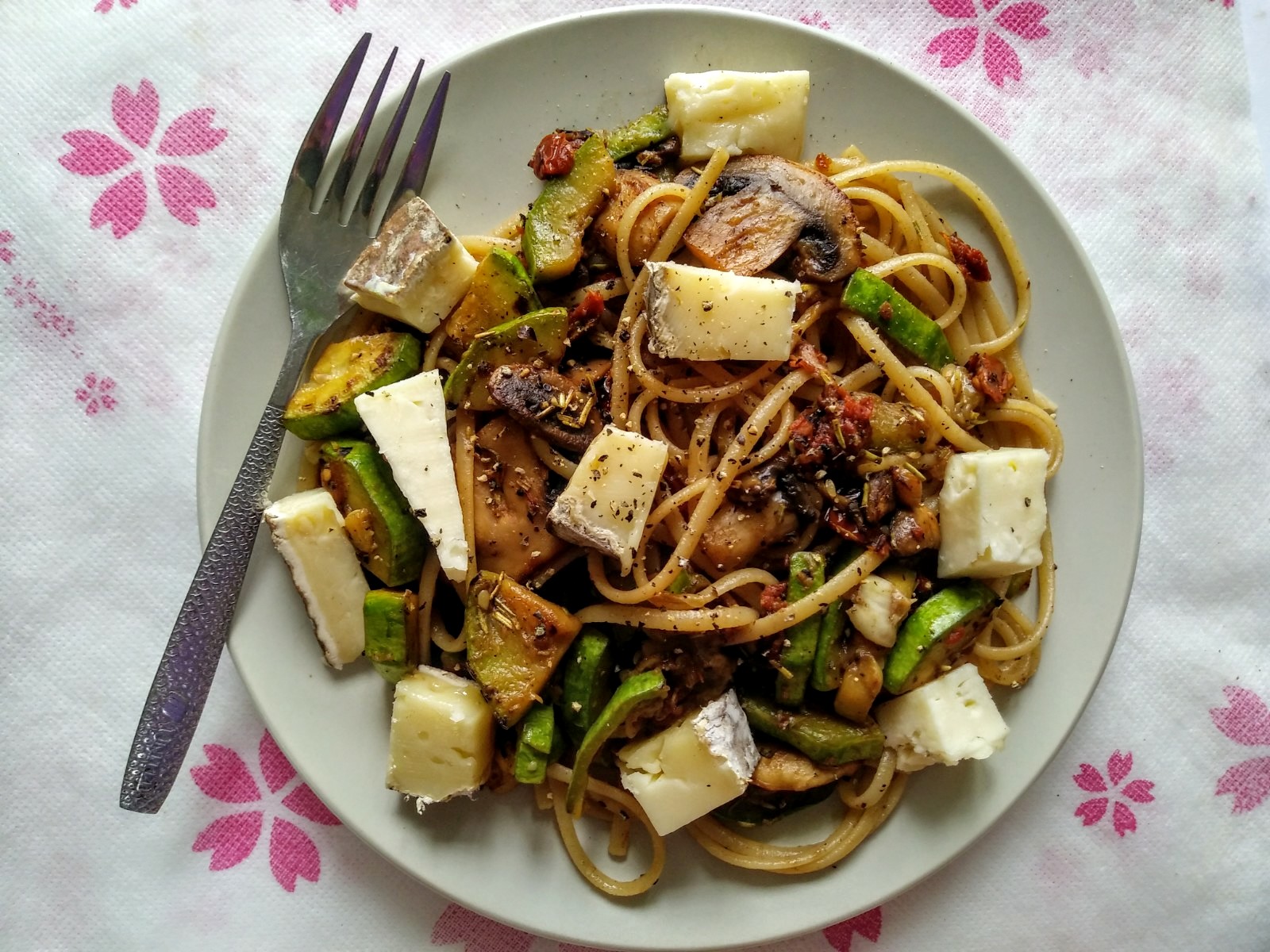 Tangy cheese lightens a pasta dish…? Linguini in sun-dried tomatoes & rosemary zucchini sauce with Tomme de Crayeuse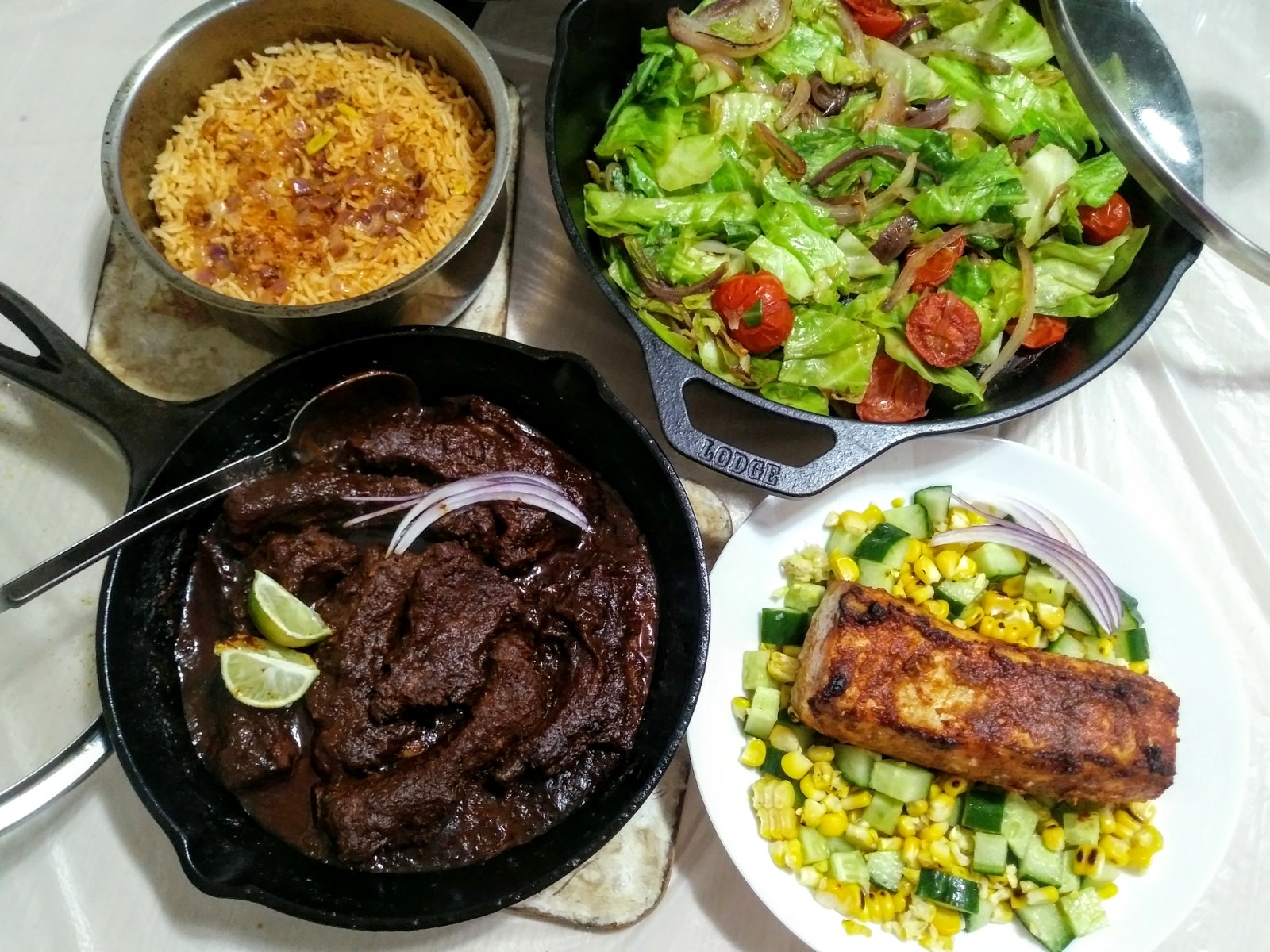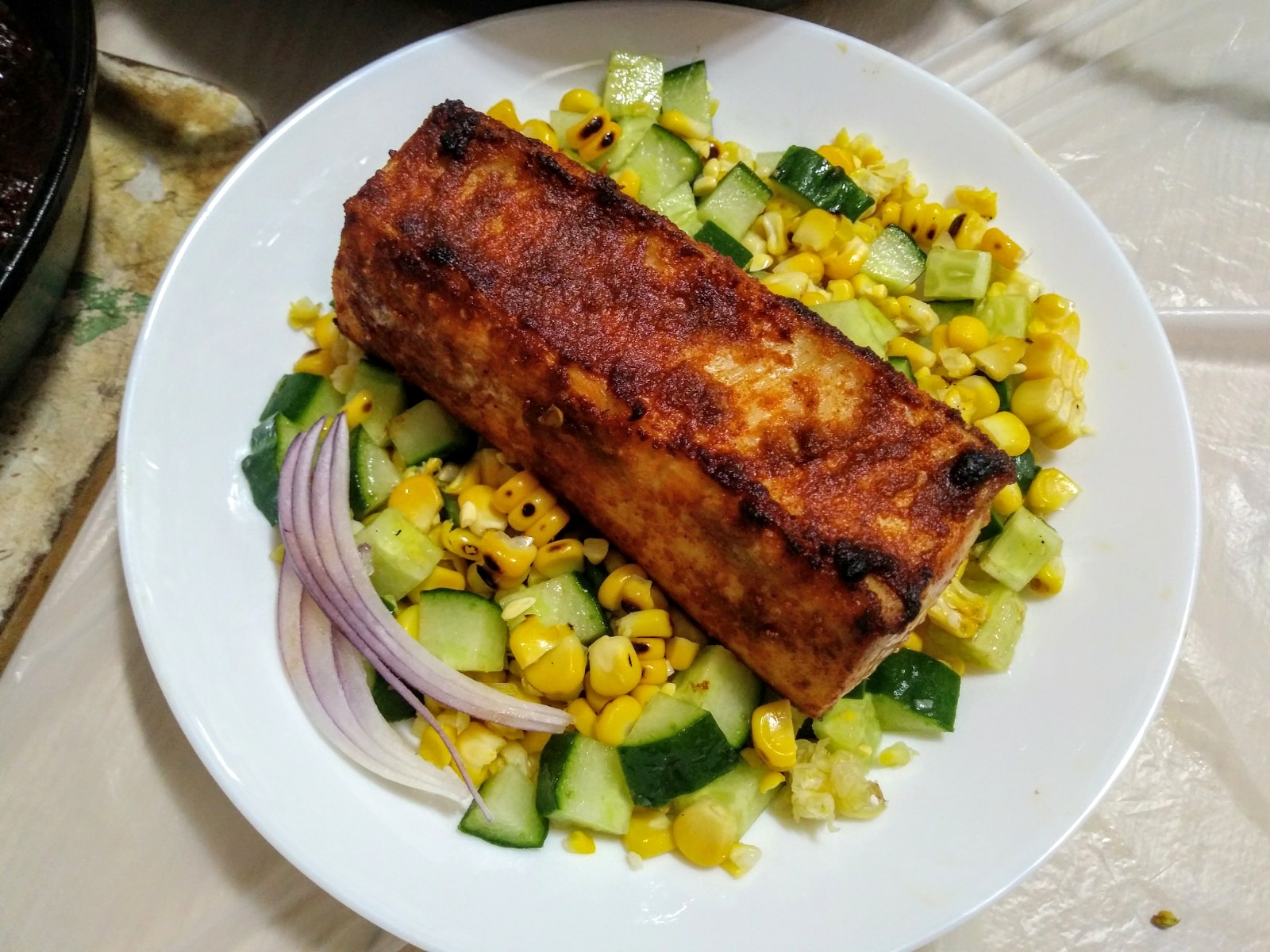 Mexican rice, sautéed cabbages with cherry tomatoes, blackened swordfish, and… What is that burnt mess??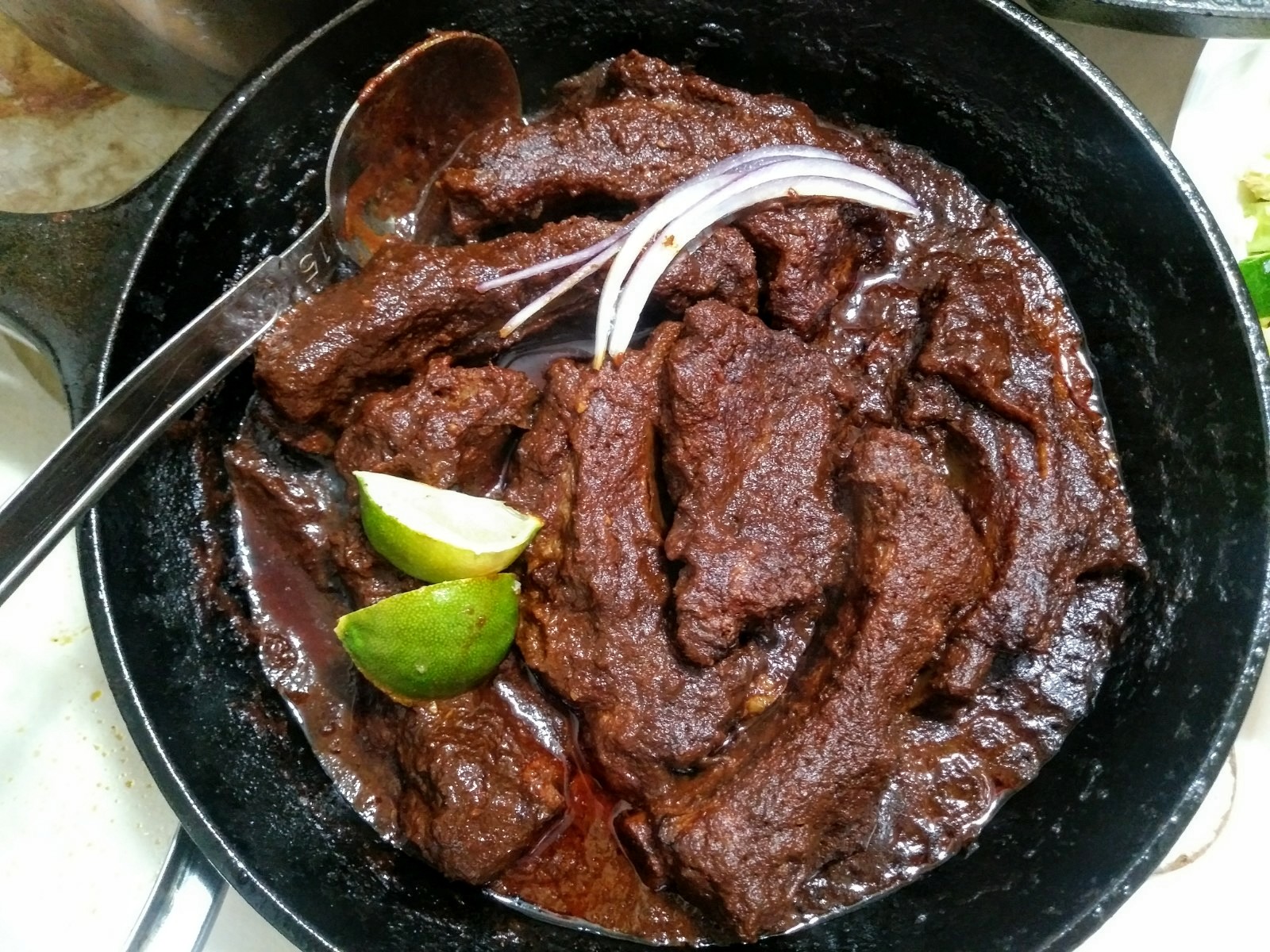 Ah, not burnt :) Ribs in a rich ancho & guajillo peppers sauce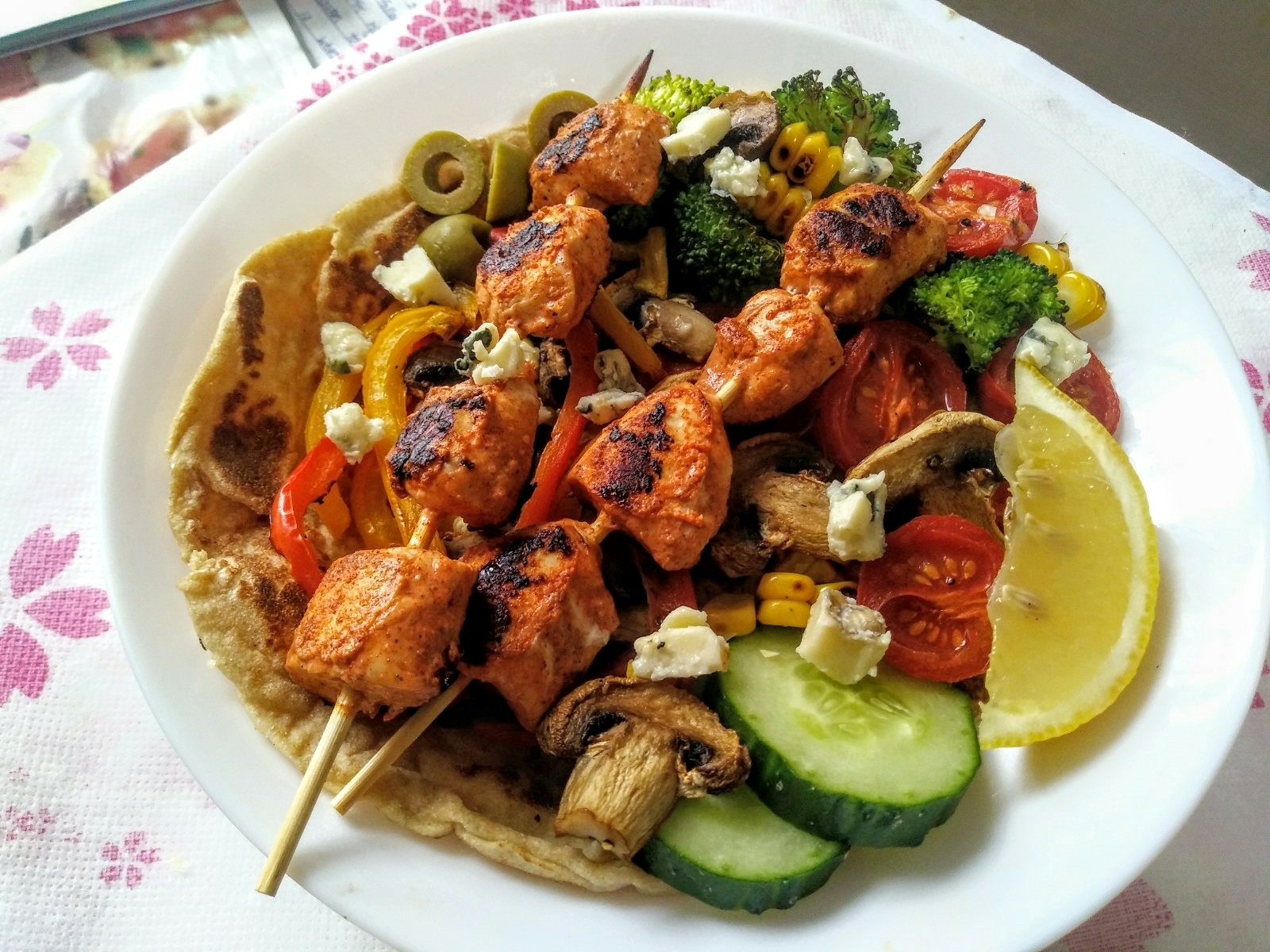 Yogurt marinated chicken skewers with grilled veggies and Le Bleu d'Auvergne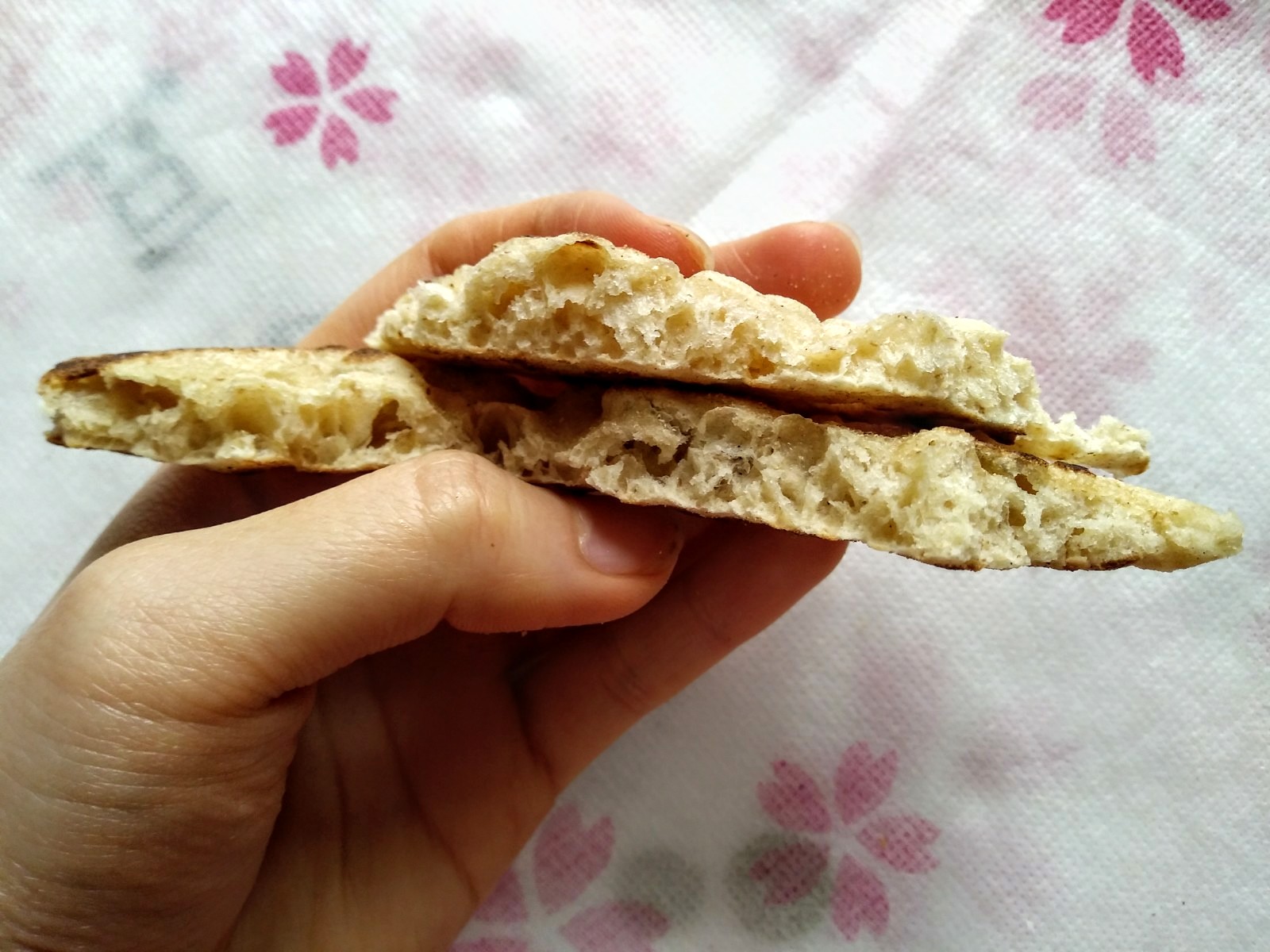 Sumac hummus veggies platter with 50% www SD naan and grilled halloumi
And I've only noticed now: what a cheesy week!