February 19, 2019 - 6:23am
We had an International Food Fair (Again)!
Sprouted spelt was used in this bake because… well, that was all I had on hand at the moment. See! It's wise to sprout some grains ahead of time in case you don't have time to do so someday :)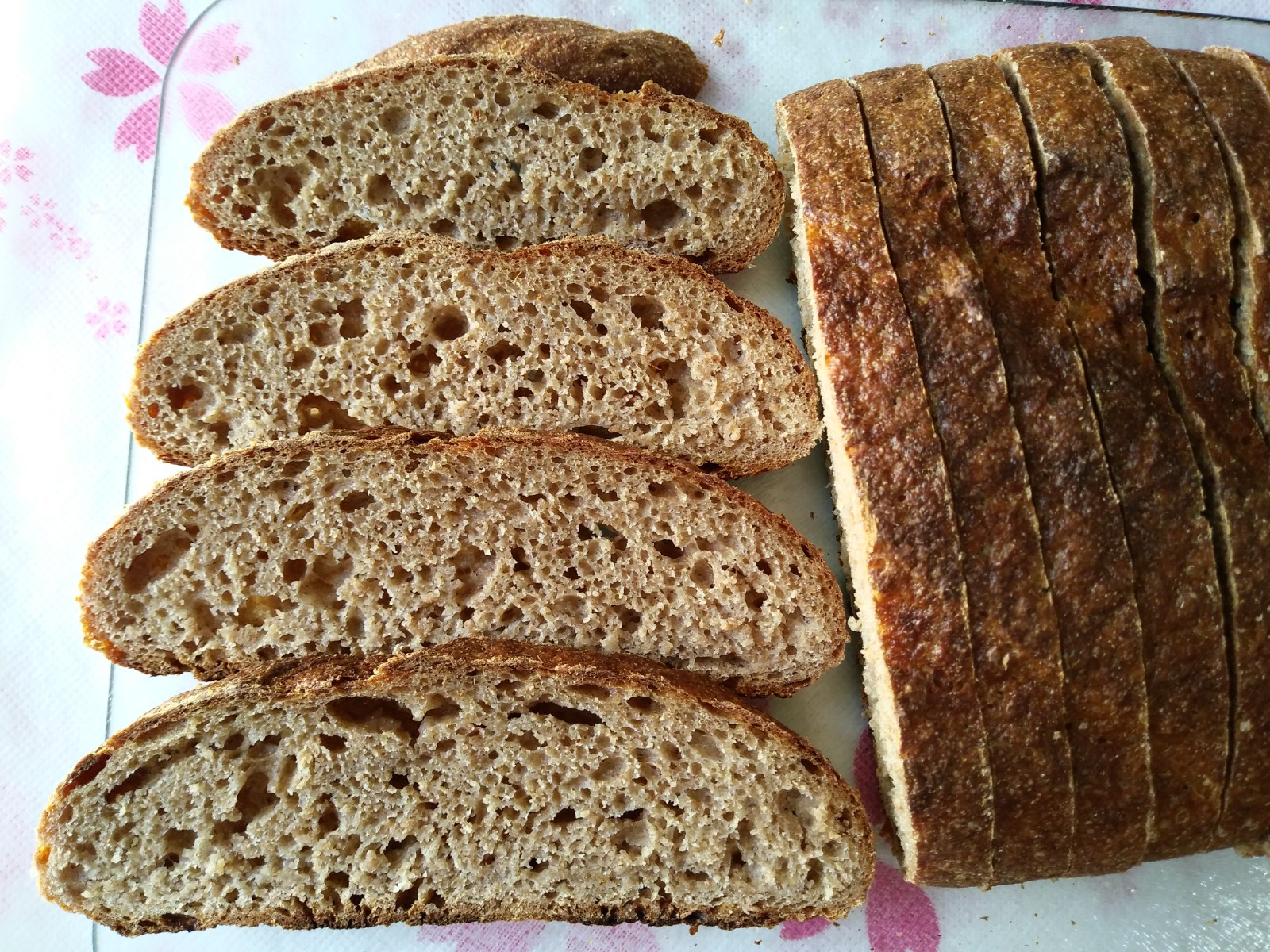 Sprouted Spelt & Red Fife Wheat SD
Dough flour (all freshly milled):
120g      40%       Whole red fife wheat flour
120g      40%       Whole spelt flour
60g        20%       Sprouted spelt flour
For leaven:
4g         1.33%       Starter
38g       12.7%       Bran sifted from dough flour
38g       12.7%       Water
For dough:
262g      87.3%       Dough flour excluding flour for leaven
133g      44.3%       Whey
100g      33.3%       Water
80g        26.7%       Leaven
5g          1.67%       Salt
__________
302g        100%       Whole grain
273g       90.4%       Total hydration
Sift out the bran from dough flour, reserve 38 g for the leaven. Soak the rest, if any, in equal amount of whey taken from dough ingredients.
Combine all leaven ingredients and let sit until doubled, around 9 hours (23.5°C).
Roughly combine all dough ingredients except for the salt and let it ferment for 15 minutes. Fold in the salt and ferment for 2 hours 15 minutes longer.
Preshape the dough and let it rest for 20 minutes. Shape the dough then put in into a banneton. Retard for 10 hours.
Preheat the oven at 250°C/482°F. Score and spritz the dough then bake straight from the fridge at 250°C/482°F with steam for 15 minutes then without steam for 25 minutes more or until the internal temperature reaches a minimum of 208°F. Let cool for at least 2 hours before slicing.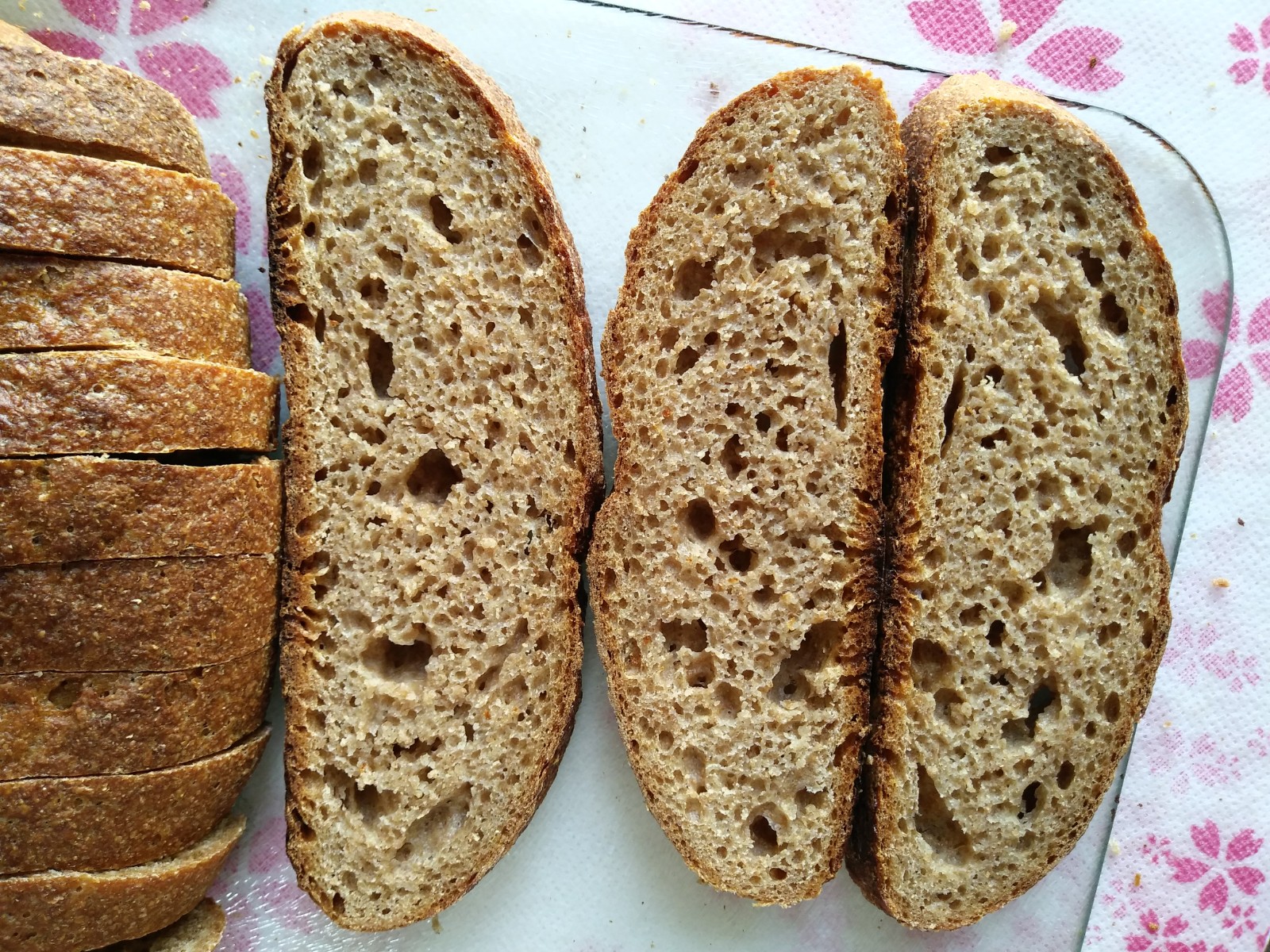 For whatever reason, the dough spread in the oven. The crumb is not bad for whole grain bread with sprouted grains though.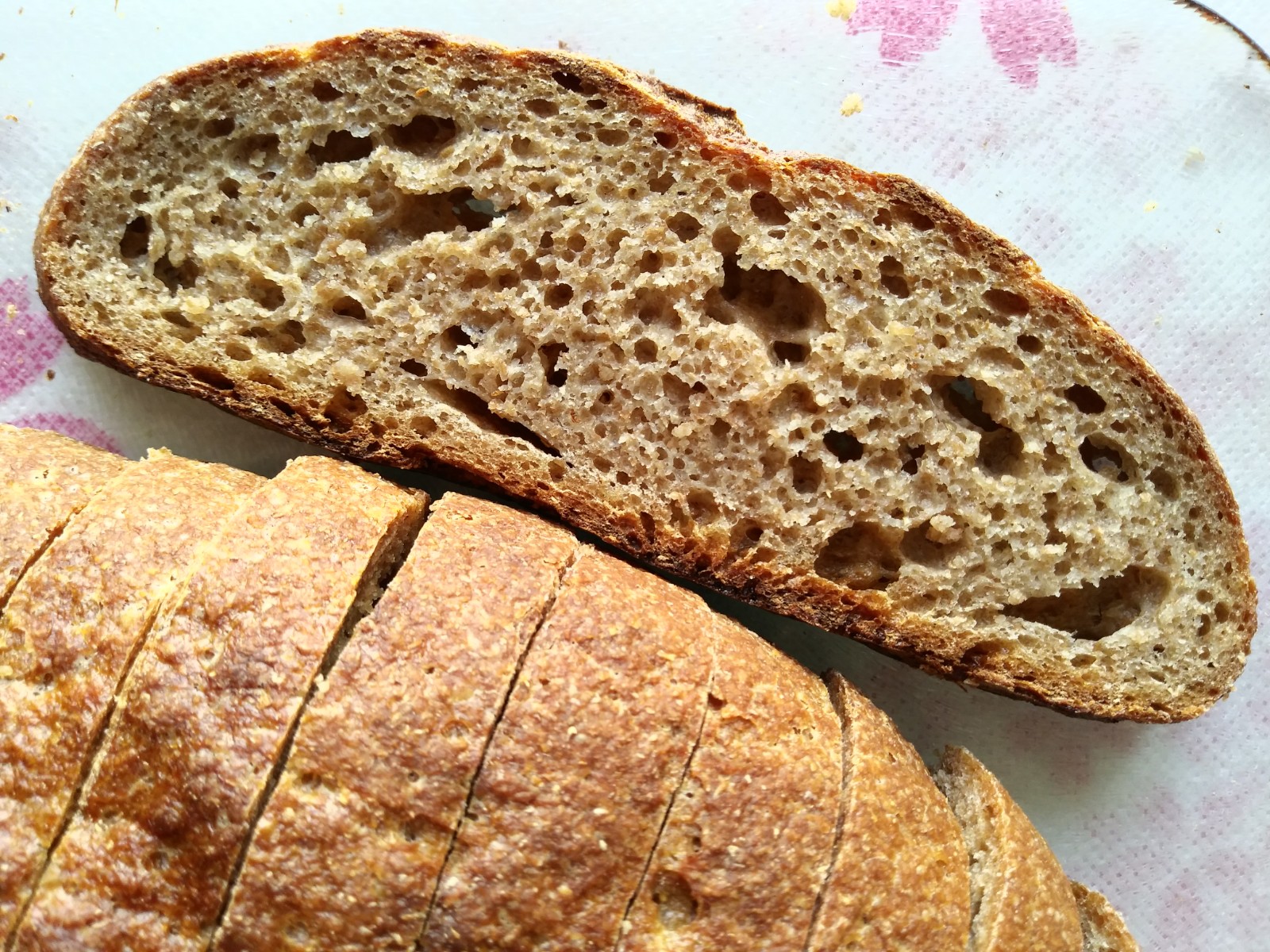 Before tasting the bread, I thought it'd surely be very sour as the leaven smelled pretty acetic. However, it turns out to be rather balanced in flavour: both sweet and sour but not too much of either. As with all bread with sprouted spelt, this loaf filled the house with a pleasingly malty aroma.
_____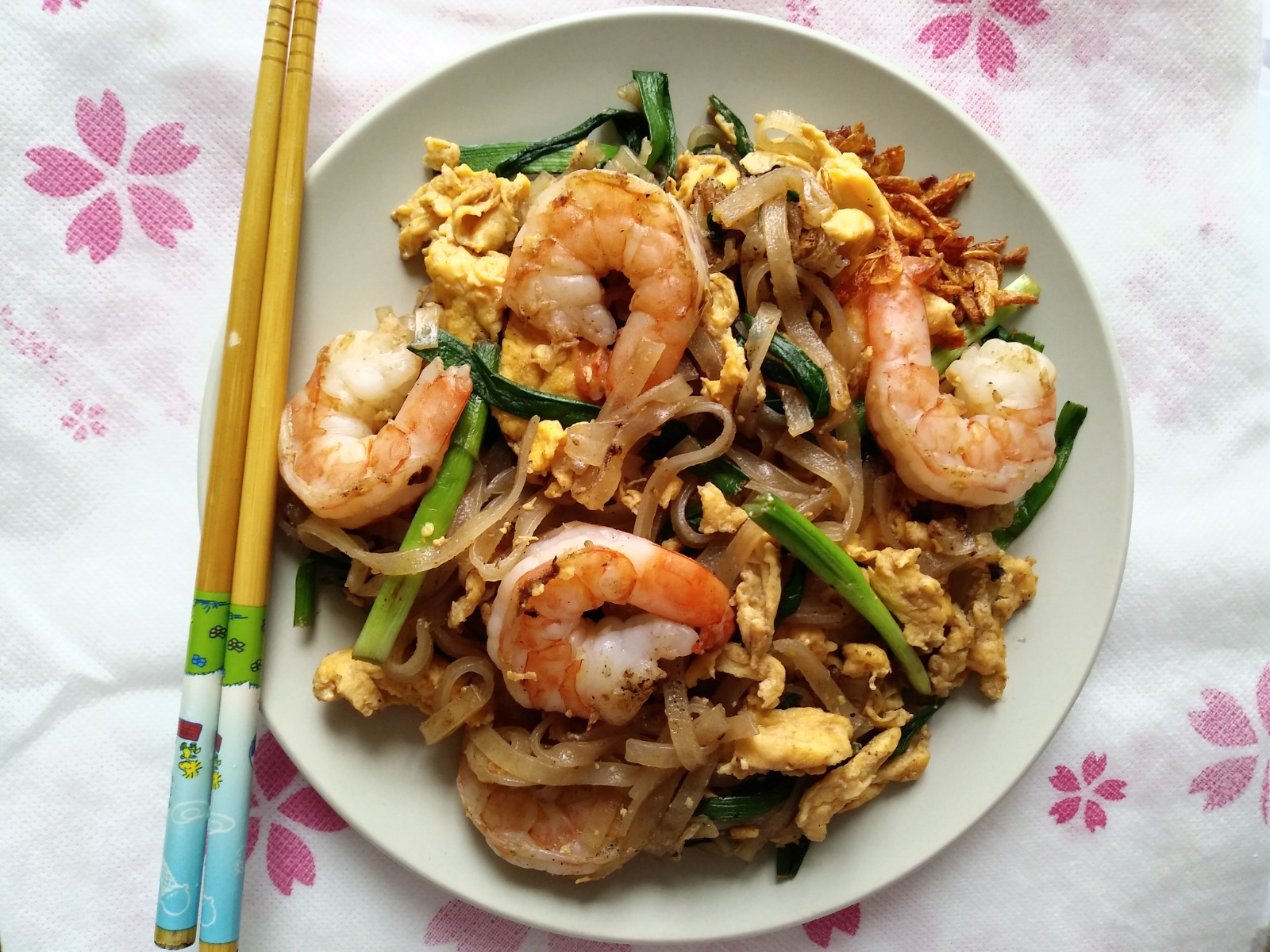 Pad Thai, seasoned with home-extracted tamarind paste, not ketchup…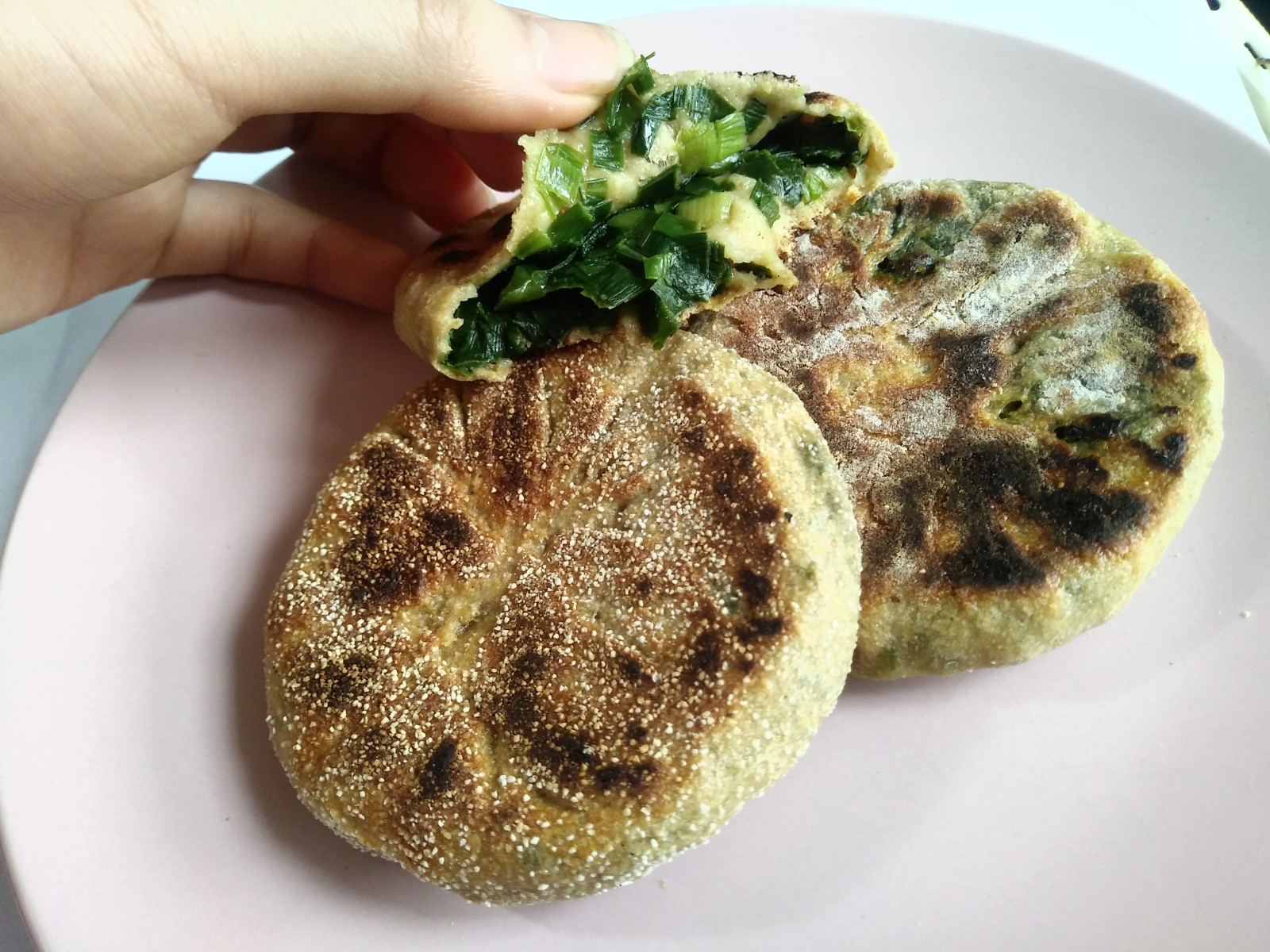 Super juicy garlic chives stuffed YW spelt flat bread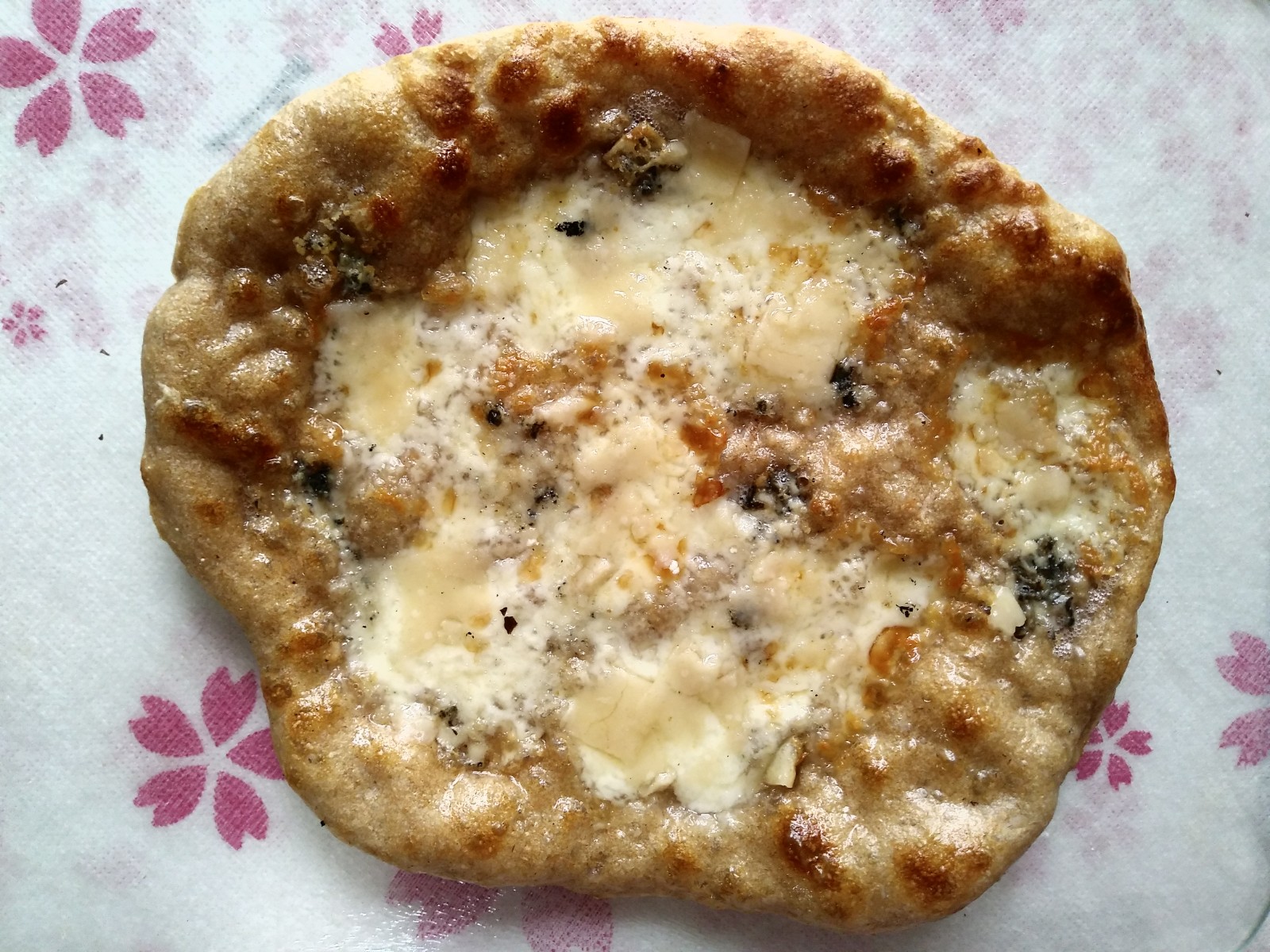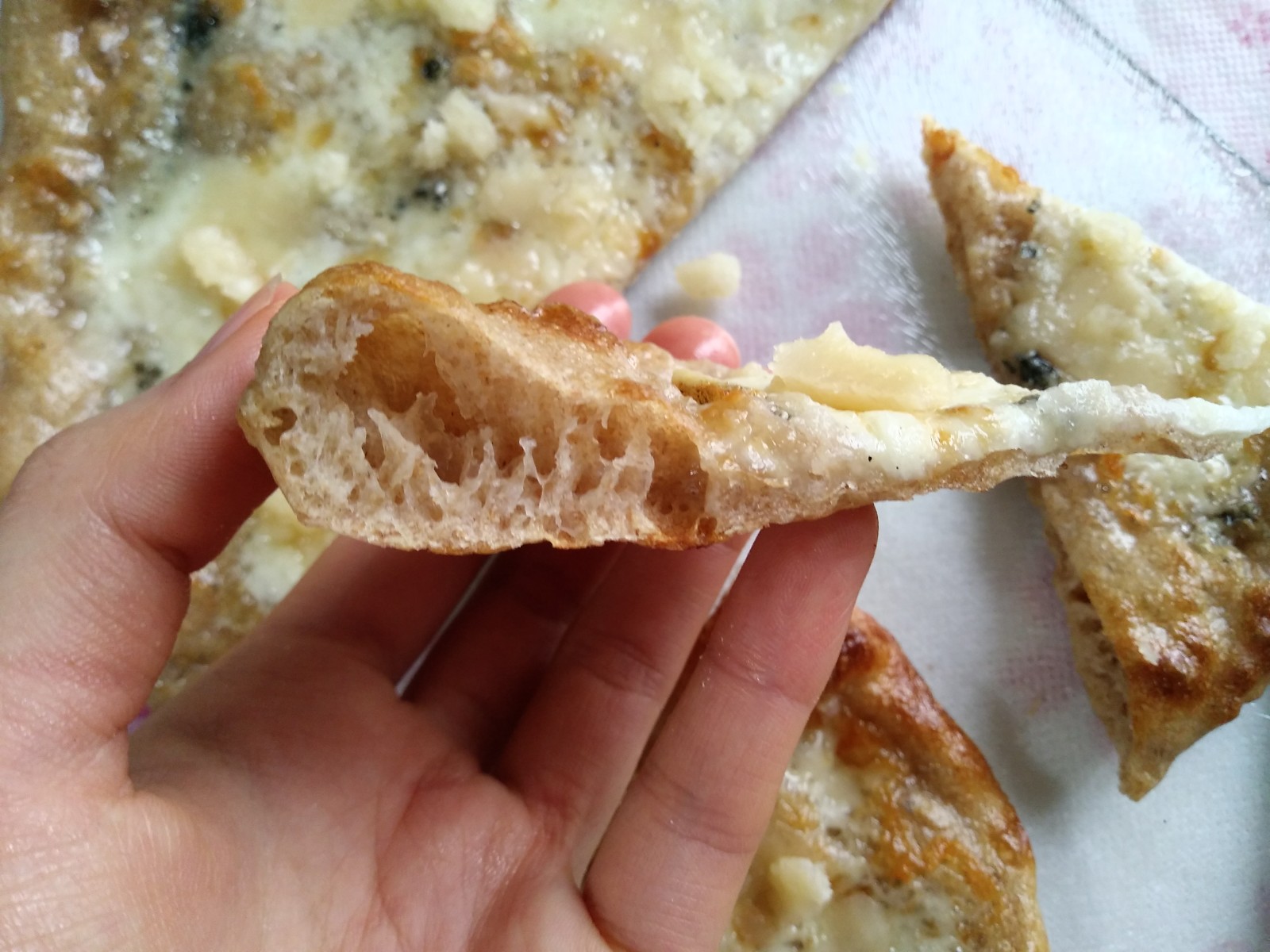 Three cheeses pizza (Provolone, Blu Di Bufala, 24 months Parmigiano Reggiano) with half spelt SD crust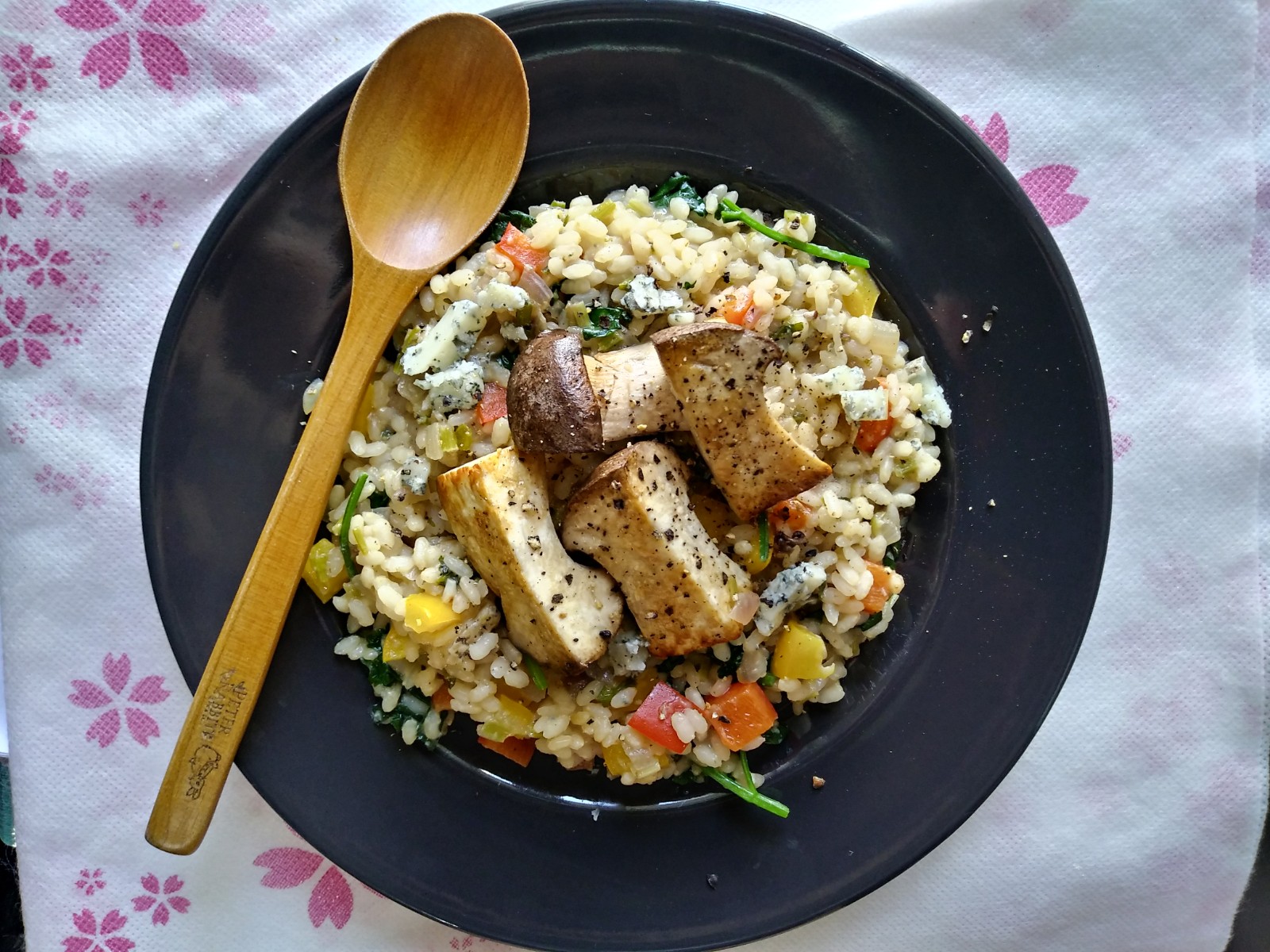 Blu Di Bufala risotto topped with pan grilled king oyster mushrooms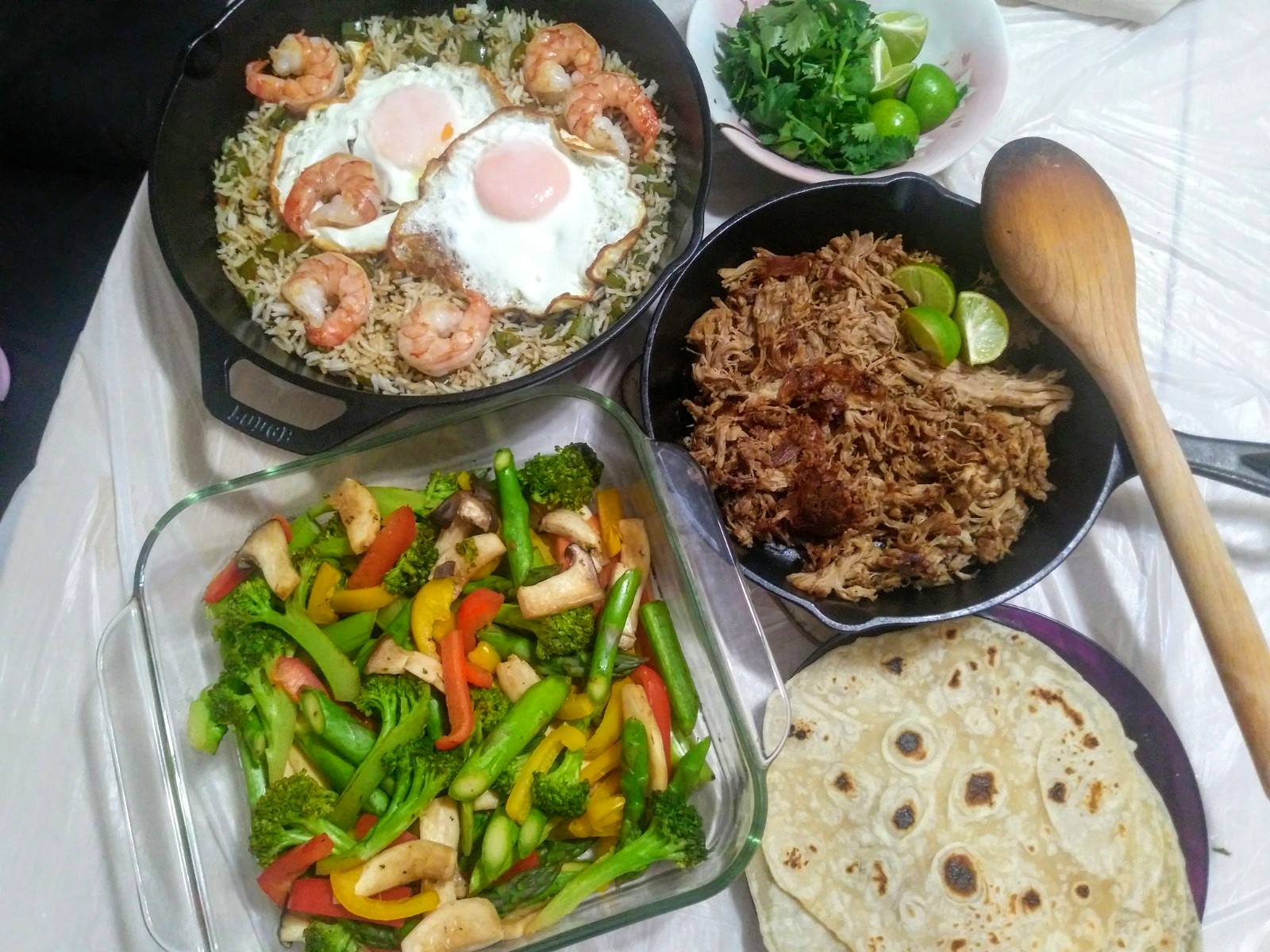 Pork Carnitas with limes and cilantro, Mexican spiced rice with fried eggs and shrimps, homemade flour tortillas and mixed veggies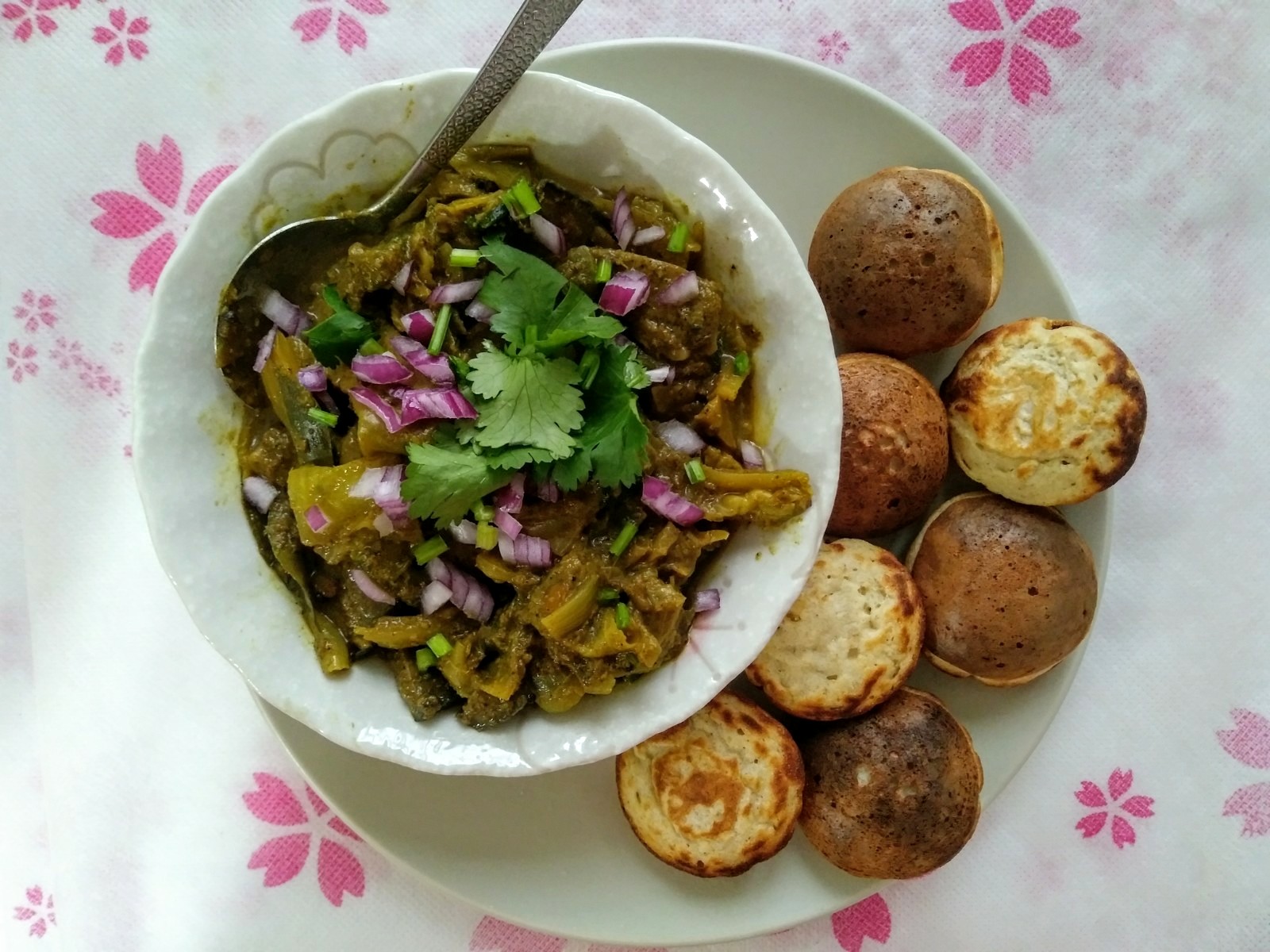 Indian appams (barley, urad dal and rice) with mushrooms korma