February 5, 2019 - 9:39pm
Red Bread for the Chinese New Year!
 It's Chinese New Year again! Traditional celebration food is usually either heavy in sugar or fat… Why not celebrate it with healthy Chinese-New-Year-inspired SD bread instead? :)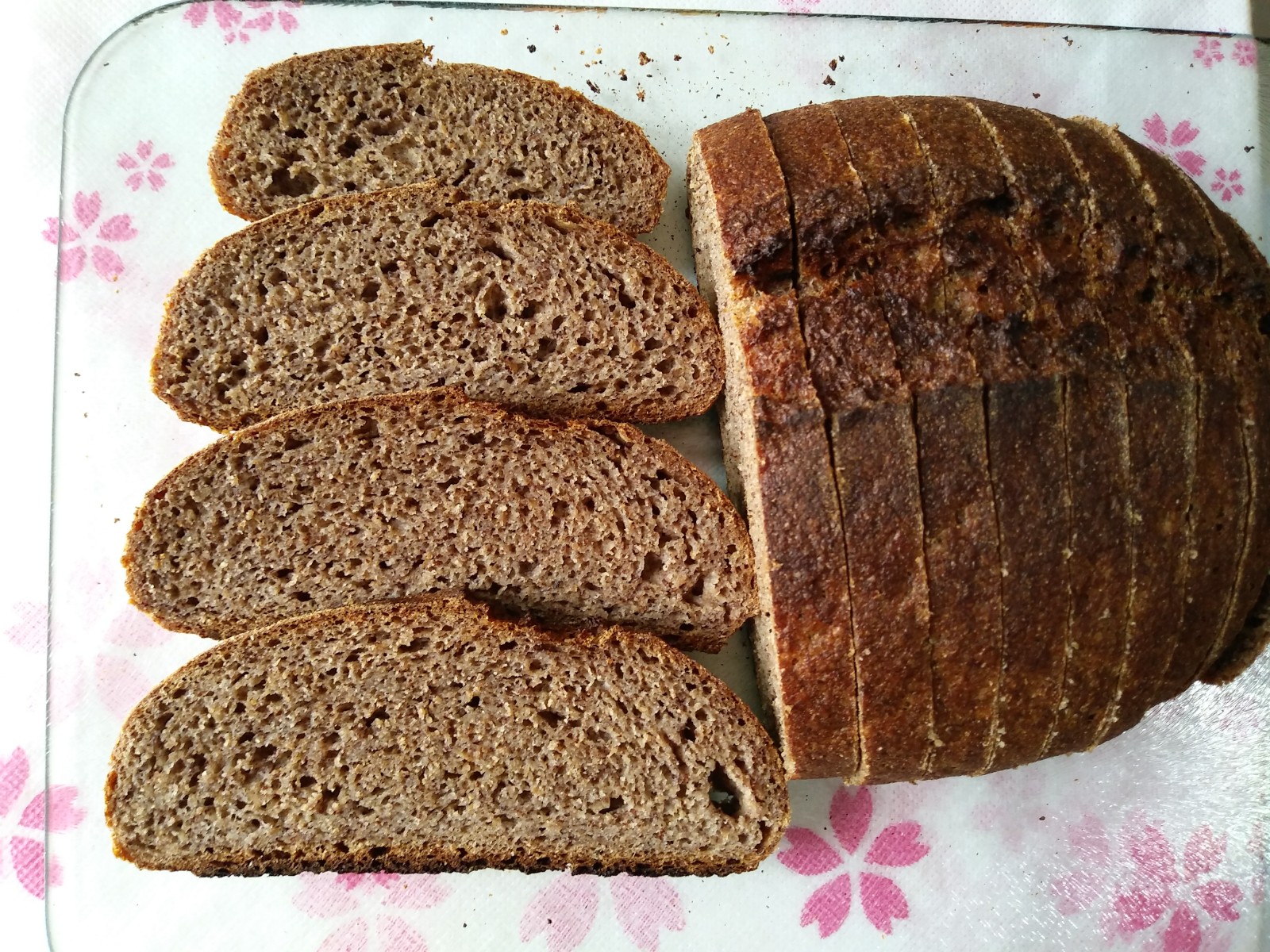 Triple Red Grains Sourdough
Dough flour (all freshly milled):
90g       30%       Whole red fife wheat flour
90g       30%       Whole spelt flour
45g       15%       Red quinoa flour
45g       15%       Germinated red rice flour
30g       10%       Sprouted spelt flour
For leaven:
20g       6.67%       Starter
20g       6.67%       Bran sifted from dough flour
20g       6.67%       Water
For dough:
280g      93.3%       Dough flour excluding flour for leaven
100g      33.3%       Whey
166g      55.3%       Water
60g            20%       Leaven
9g                3%       Vital Wheat Gluten
5g           1.67%       Salt
__________
310g        100%       Whole grain
296g       95.5%       Total hydration
Sift out the bran from dough flour, reserve 20 g for the leaven. Soak the rest (I got 22g) in equal amount of whey taken from dough ingredients.
Combine all leaven ingredients and let sit until doubled, around 2 hours (23.5°C).
Roughly combine all dough ingredients except for the salt and let it ferment for 15 minutes. Fold in the salt and ferment for 4 hours 15 minutes longer.
Preshape the dough and let it rest for 15 minutes. Shape the dough then put in into a banneton. Retard for 14 hours.
Preheat the oven at 250°C/482°F. Score and spritz the dough then bake straight from the fridge at 250°C/482°F with steam for 15 minutes then without steam for 25 minutes more or until the internal temperature reaches a minimum of 208°F. Let cool for at least 2 hours before slicing.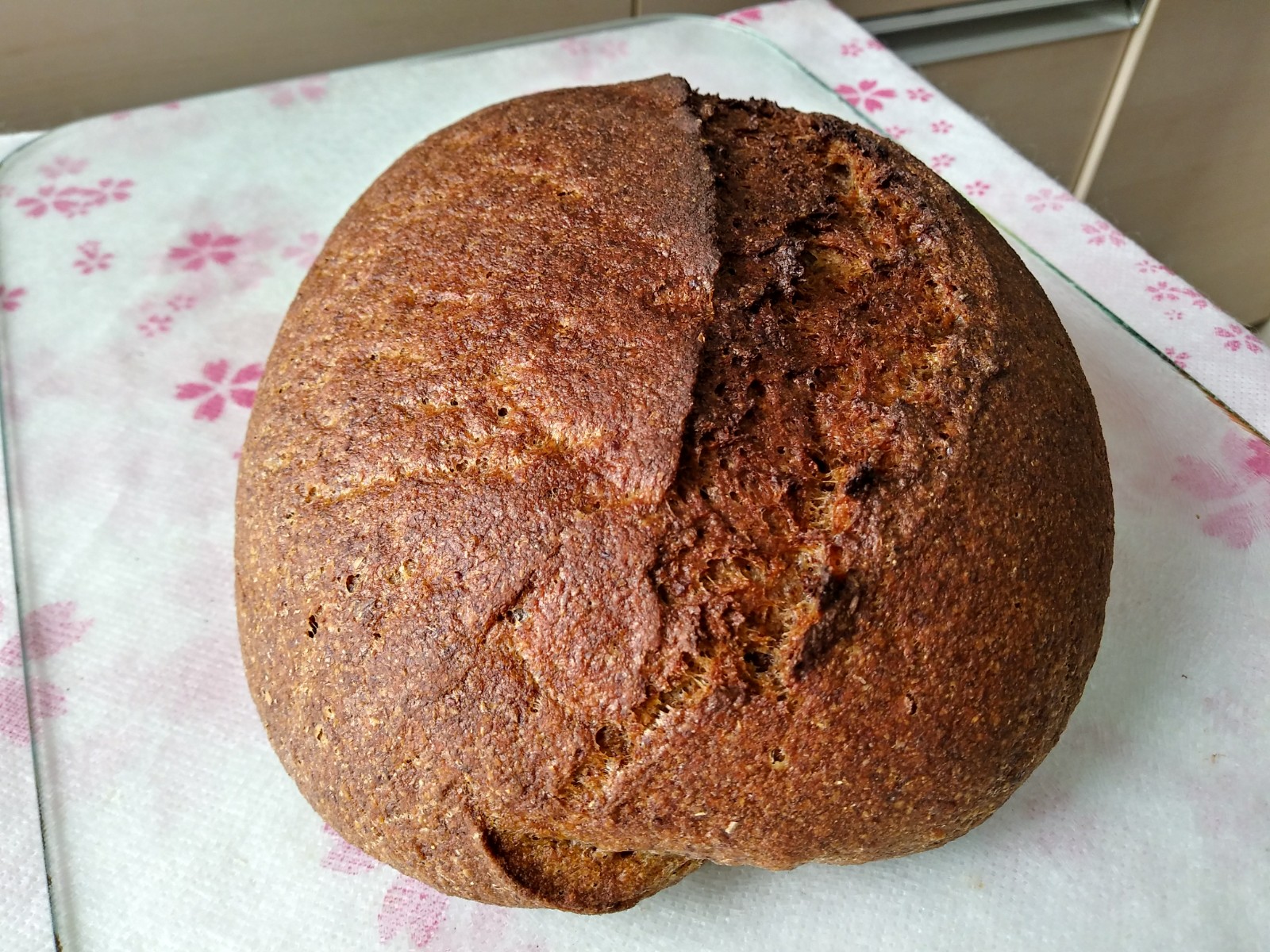 In the past few bakes, I've tried to omit vital wheat gluten from the formula. Since the amount of gluten-free flour is relatively large this time, I reincorporated it into the formula. As I was working with the dough, I noticed a significant improvement in the dough structure when compared with my other recent bakes. I therefore feel that it's wise to continue using in it in the future.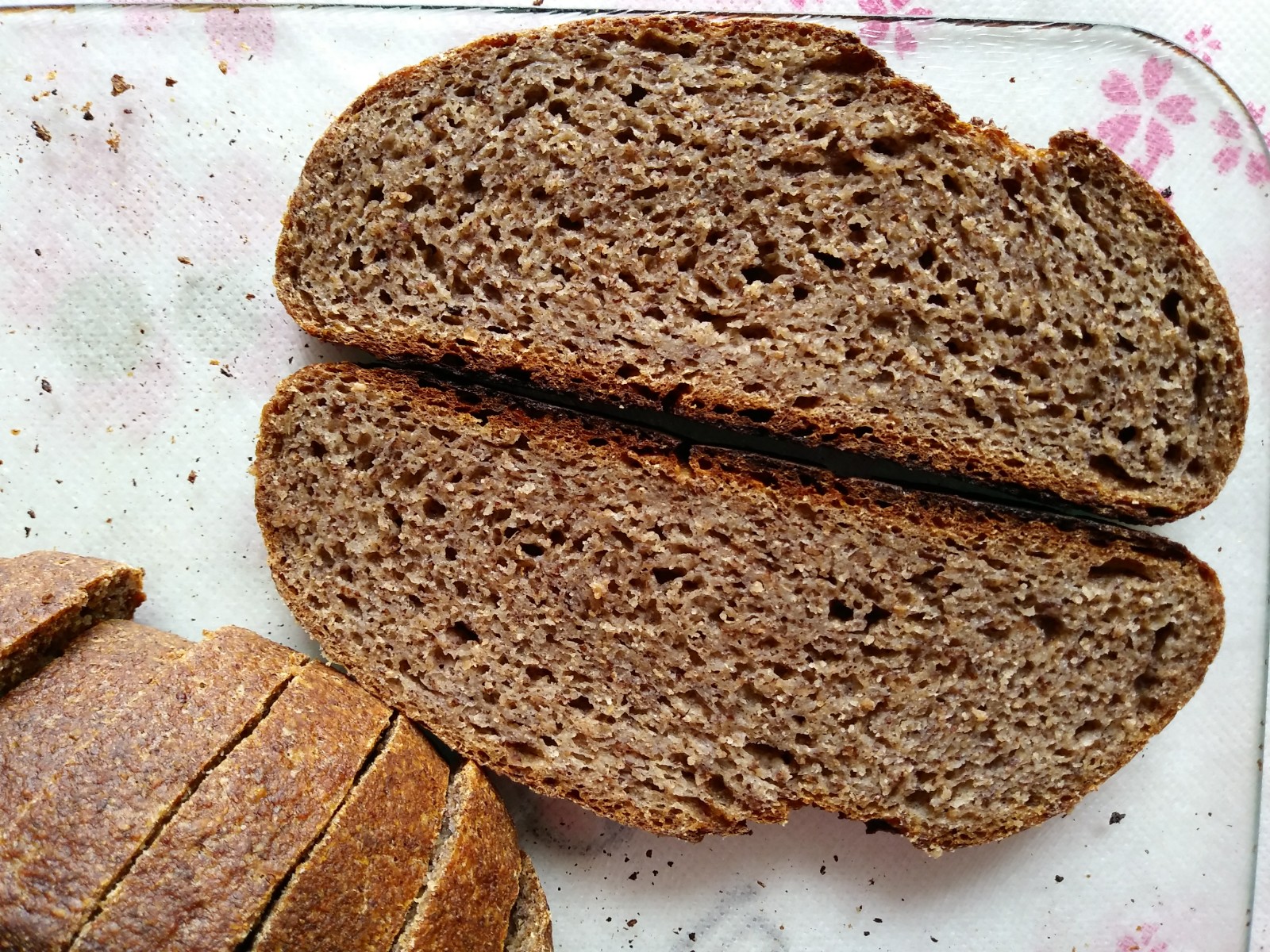 The crumb is not widely open but it's pretty moist and tender. This bread is sweet, with hints of coconut taste coming from the germinated red rice. To my surprise, it's also quite tangy, which I can only guess is due to the warmer weather we're having currently.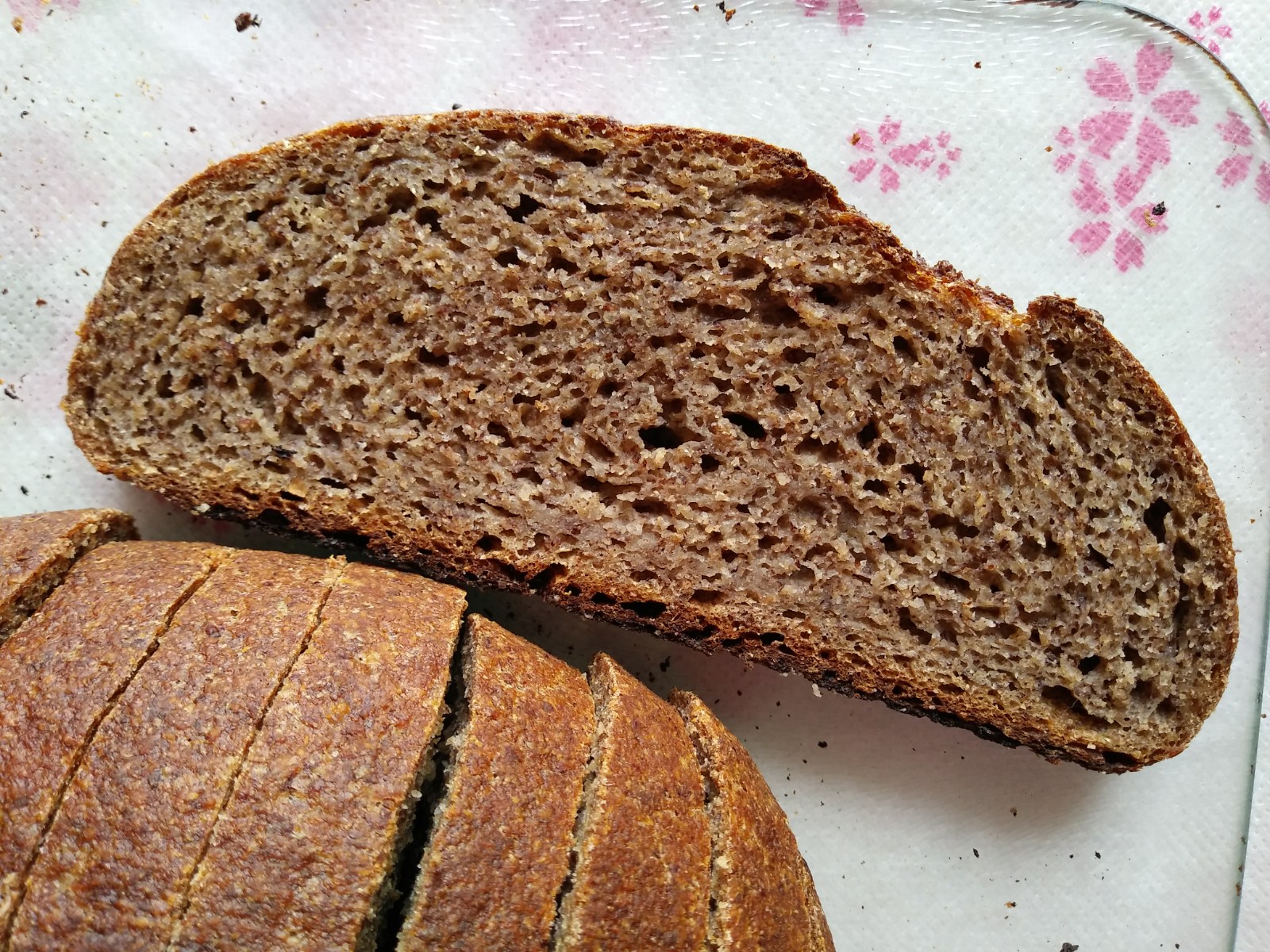 ______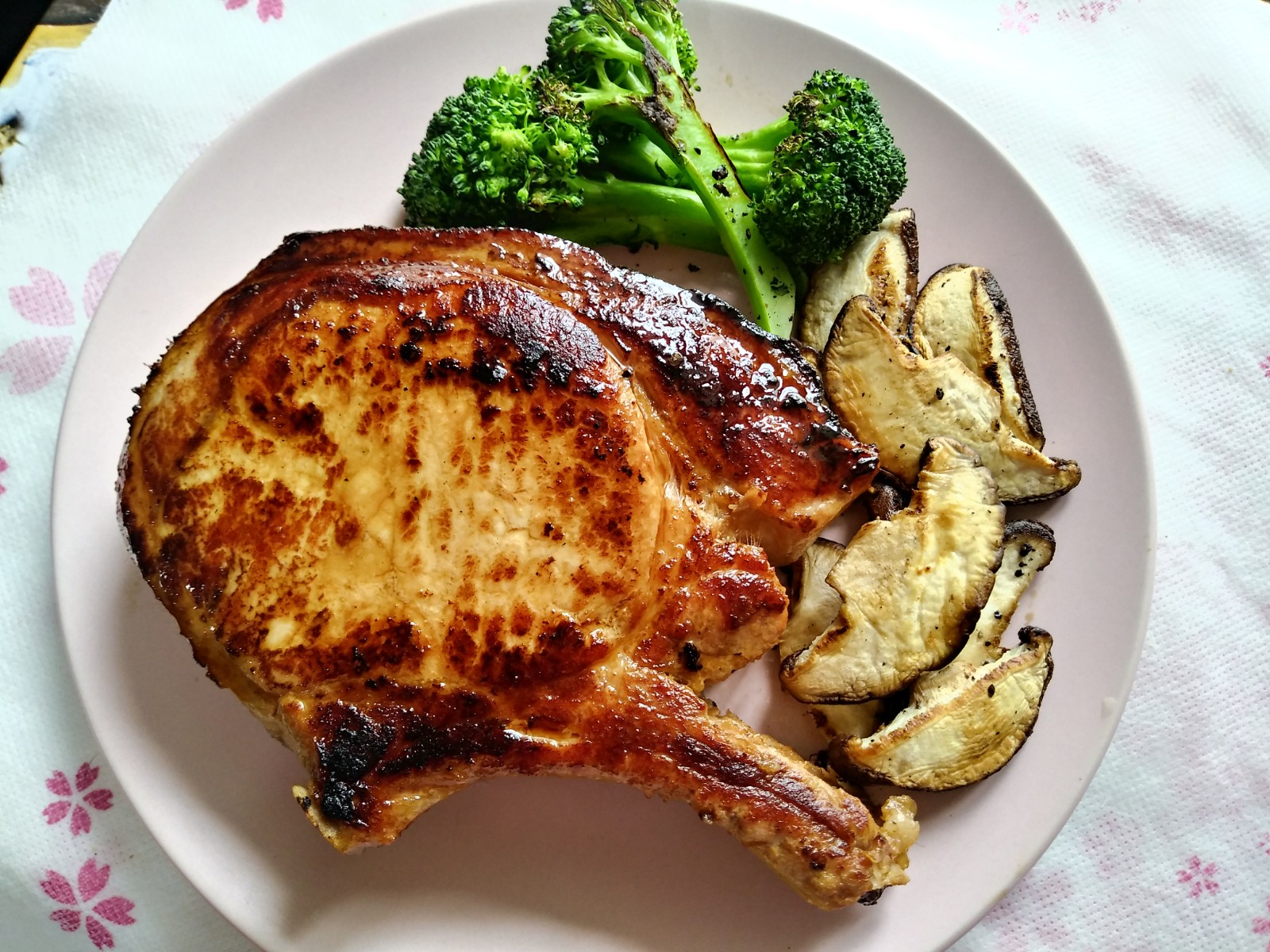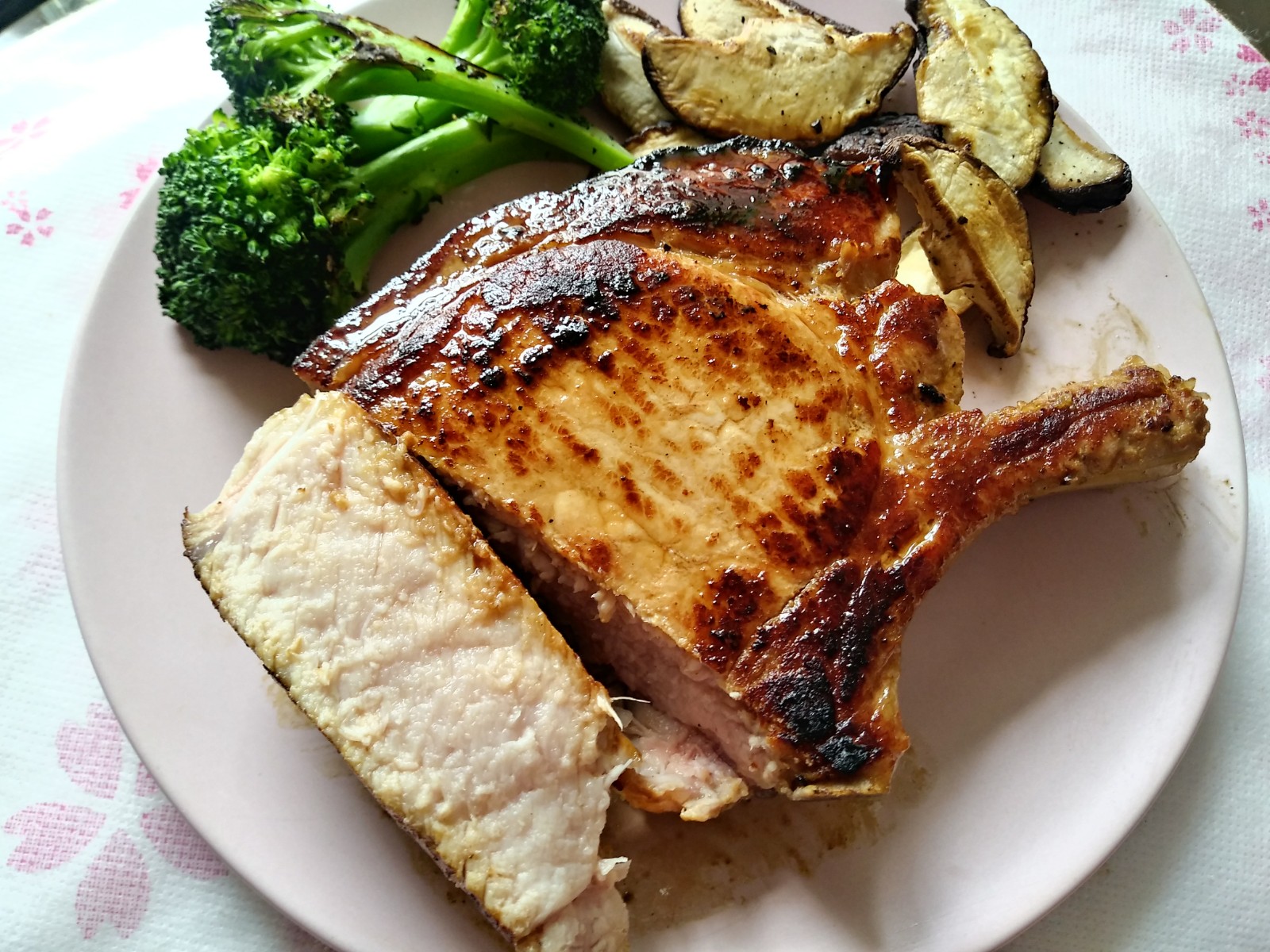 Pan-grilled honey garlic pork chop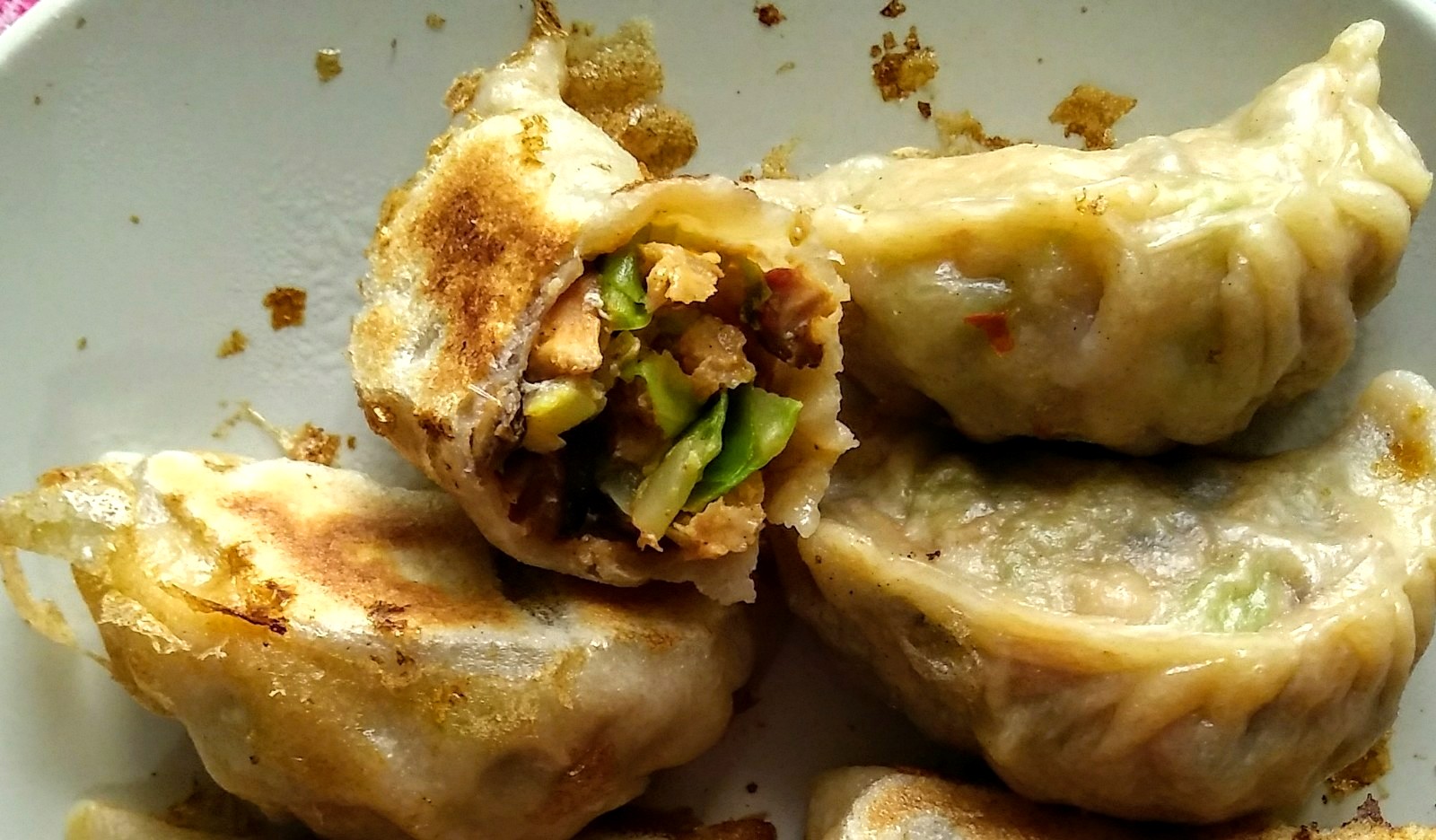 Spicy cabbages shiitake mushrooms pork dumplings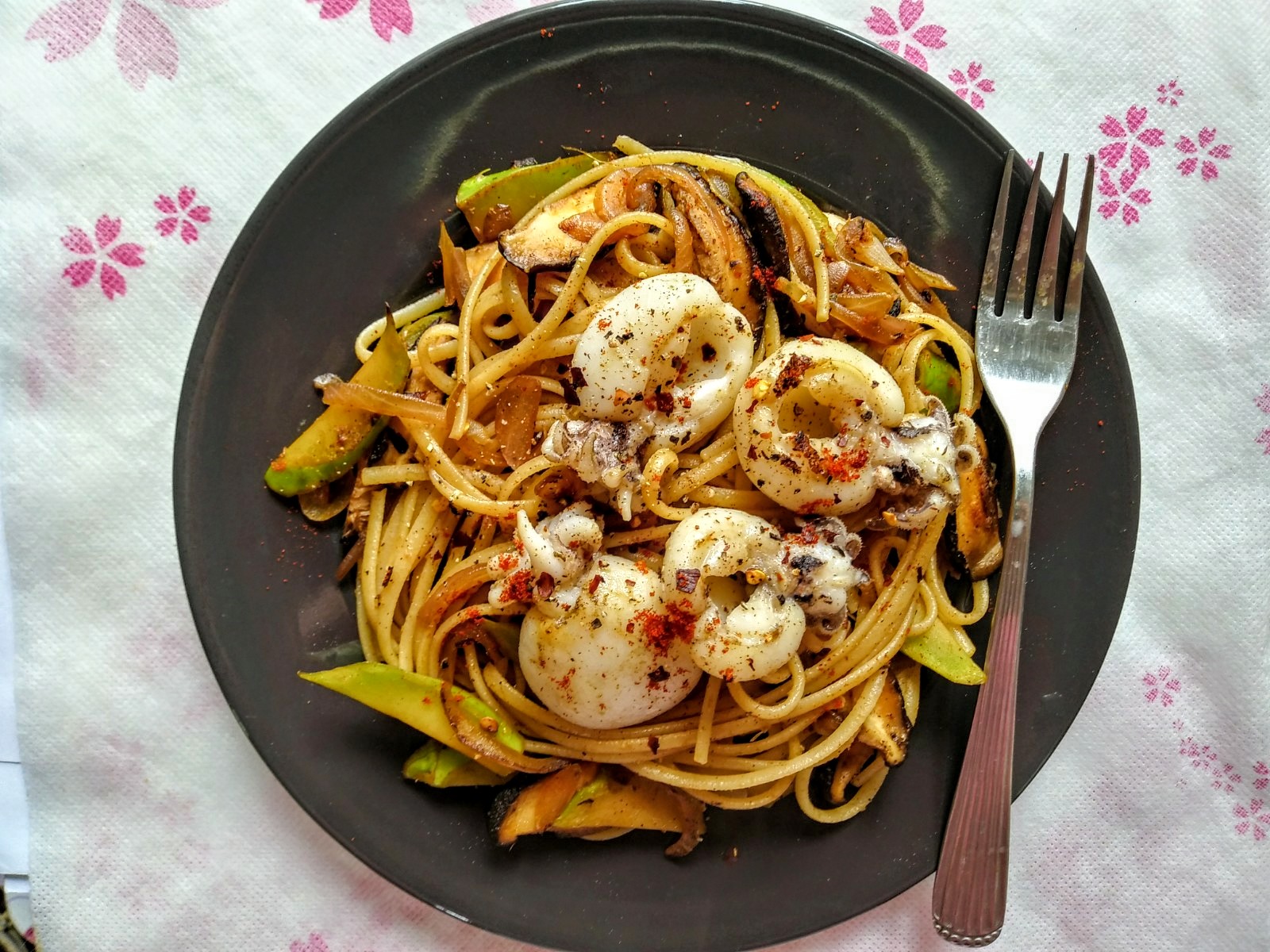 Smoked paprika white wine linguine with pan-grilled baby cuttlefish
Happy Chinese New Year!