January 20, 2019 - 7:31am
Arugula & Morbier Cheese SD with 30% Sprouted Kamut
For those who have never tasted Morbier cheese, it's a kind of cheese that turns very chewy when melted. Moreover, its taste is so lactic that it resembles yogurt a lot.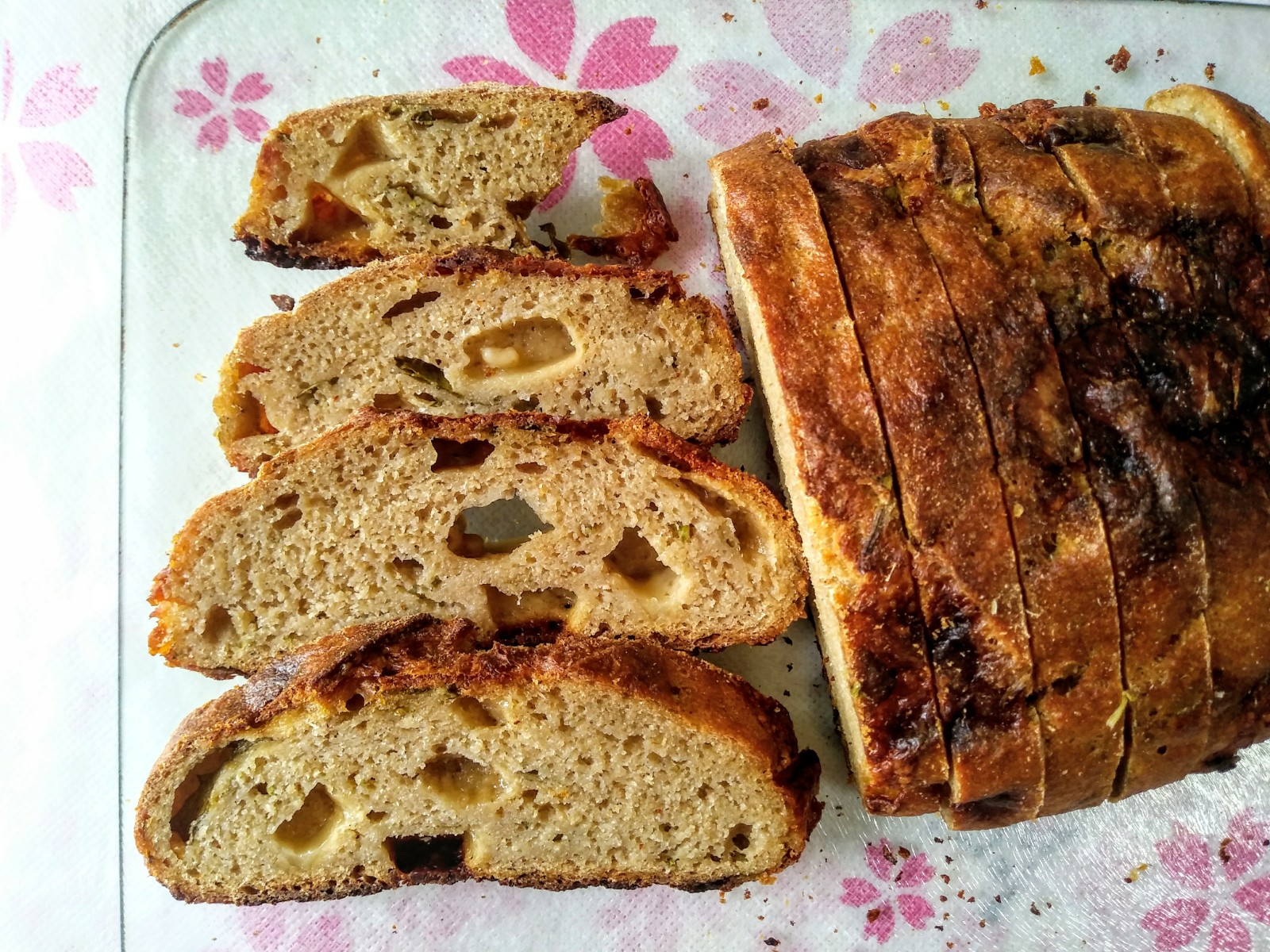 Arugula & Morbier Cheese SD with 30% Sprouted Kamut
Dough flour (all freshly milled):
150g      50%       Whole white wheat flour
90g        30%       Sprouted kamut flour
60g        20%       Pearl barley flour
For leaven:
14g       4.67%       Starter
38g       12.7%       Bran sifted from dough flour
38g       12.7%       Water
For dough:
262g      87.3%       Dough flour excluding flour for leaven
150g        50%        Whey
100g      33.3%       Water
90g           30%       Leaven
5g          1.67%       Salt
Add-ins:
90g        30%        Morbier cheese
15g          5%        Arugula
__________
247g        80.5%      Whole grain
307g        100%       Total flour
295g       96.1%       Total hydration
Sift out the bran from dough flour, reserve 38 g for the leaven. Soak the rest, if any, in equal amount of whey taken from dough ingredients.
Combine all leaven ingredients and let sit until doubled, around 4 hours (22°C).
Roughly combine all dough ingredients except for the salt and let it ferment for 20 minutes. Fold in the salt and ferment for 20 minutes. Knead in the add-ins and proof for 3 hours longer.
Preshape the dough and let it rest for 25 minutes. Shape the dough then put in into a banneton. Retard for 10 hours.
Remove the dough from the fridge and let it warm up for 45 minutes. Preheat the oven at 250°C/482°F. Score and spritz the dough then bake at 250°C/482°F with steam for 15 minutes then without steam for 25 minutes more or until the internal temperature reaches a minimum of 208°F. Let cool for at least 2 hours before slicing.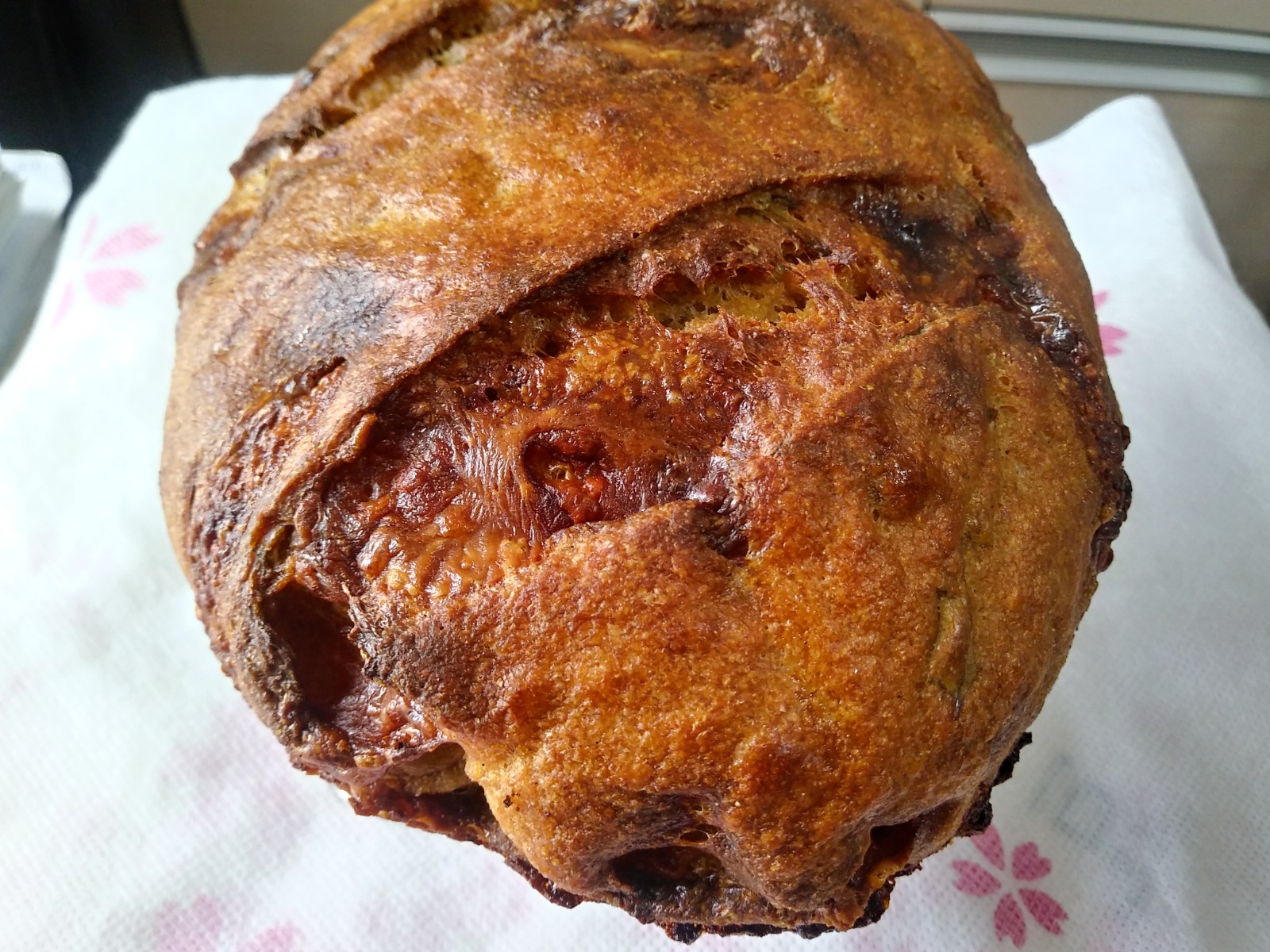 Like all bread with cheese, this bread has killer crispy crust as the fat oozing out from the cheese fried the dough. The crumb is dense, partly due to the low gluten content of the dough and partly because it was slightly under-proofed... I'm still beyond stocked at how dissimilar the dough performs in different seasons!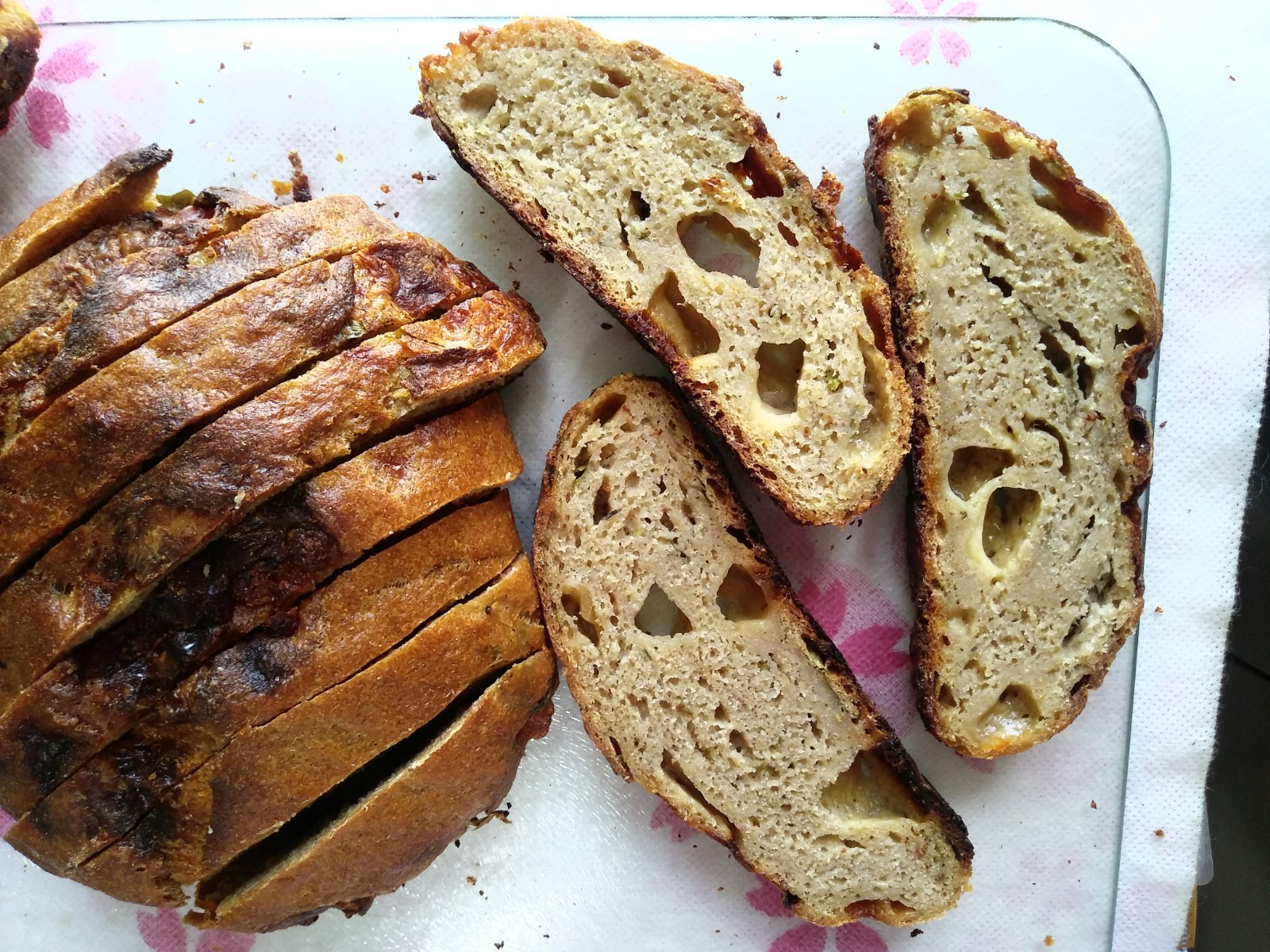 This bread tastes very sweet so it goes well with the tangy cheese. The arugula adds both freshness and peppery spiciness, which in my opinion, are indispensable components of the loaf.
_____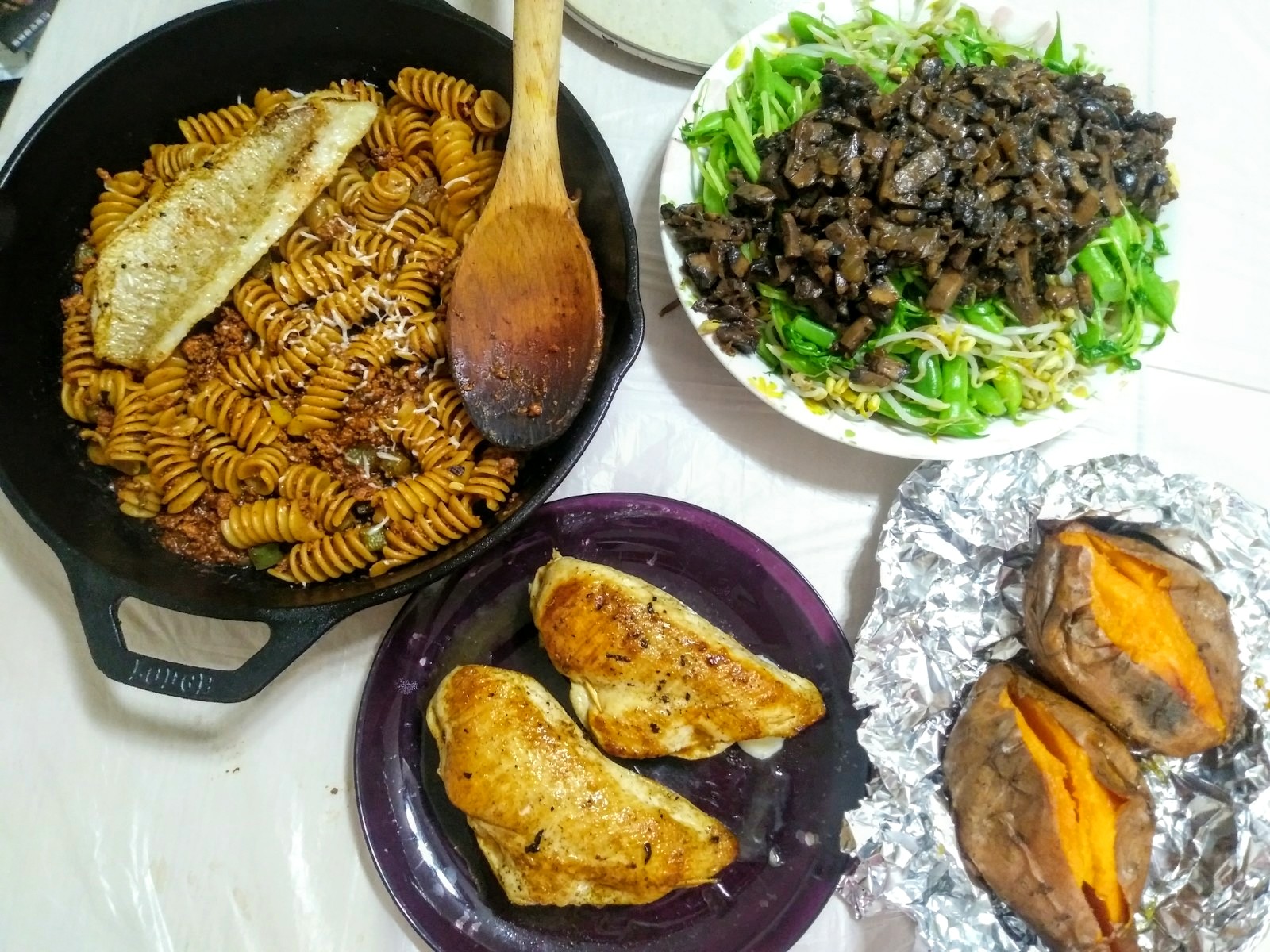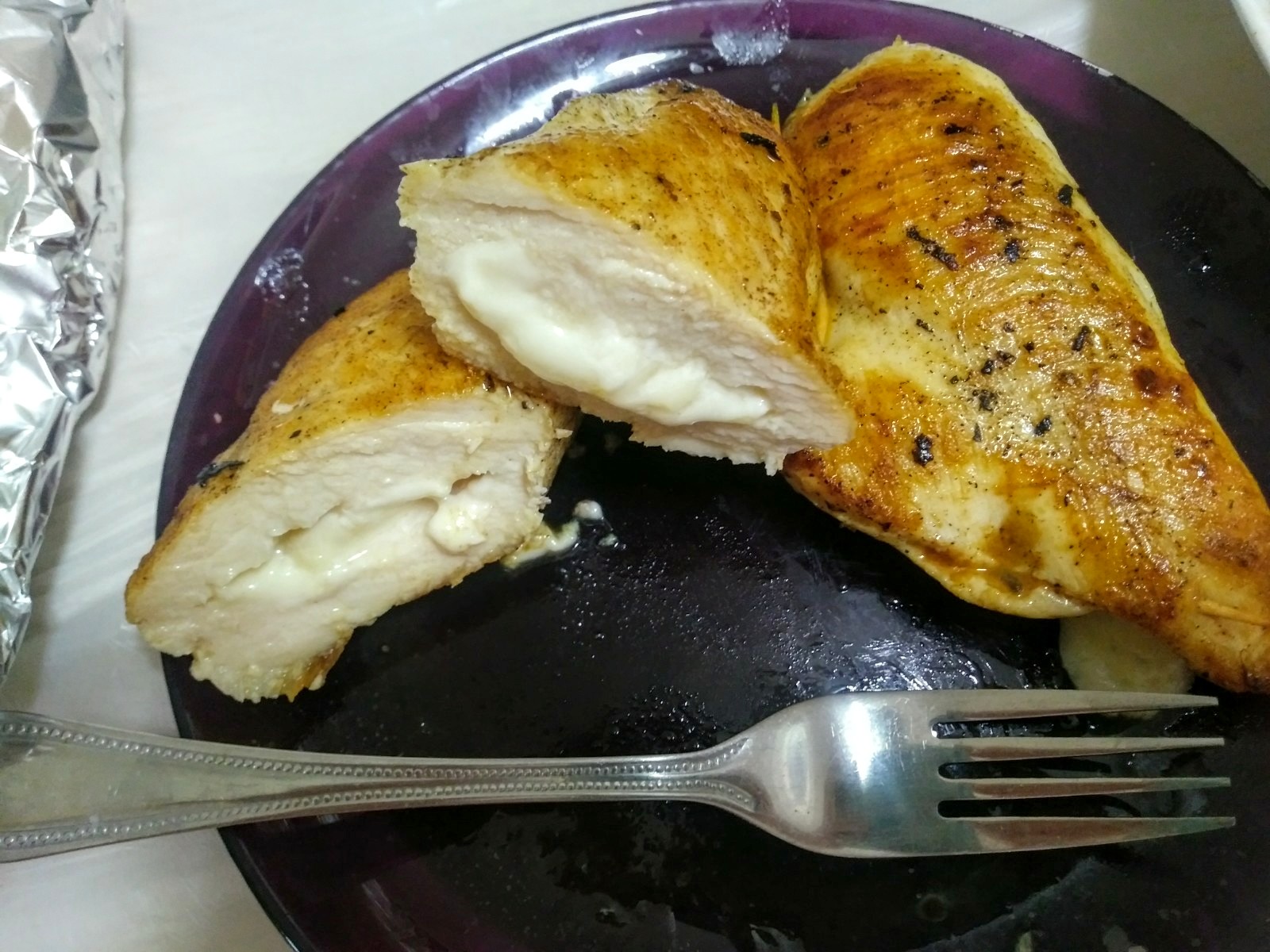 Smoked Raclette stuffed chicken breast, homemade chorizo penne, roasted sweet potatoes and caramelized mushrooms & onions on beans & two sprouts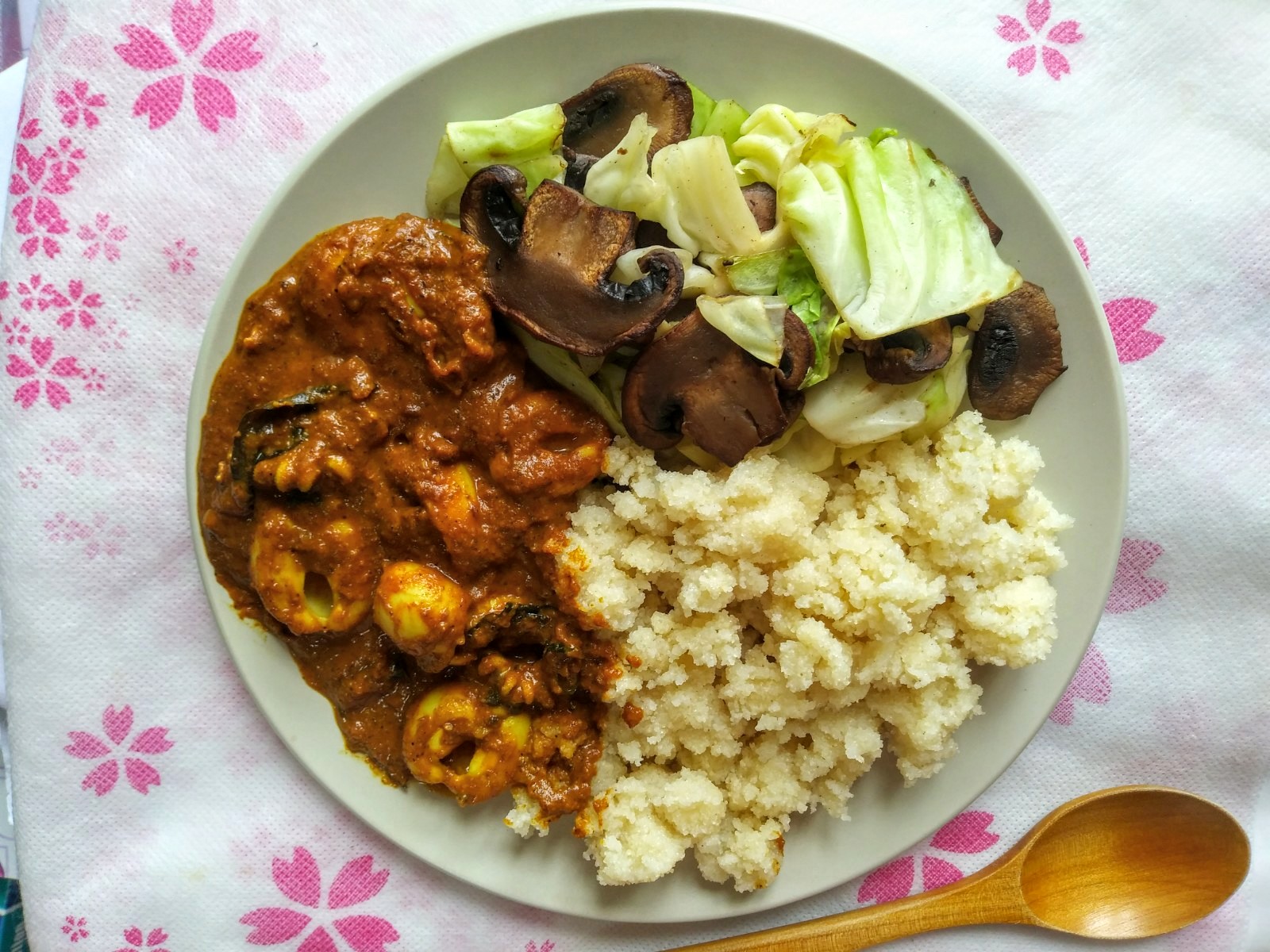 Ghee roasted baby cuttlefish with rava upma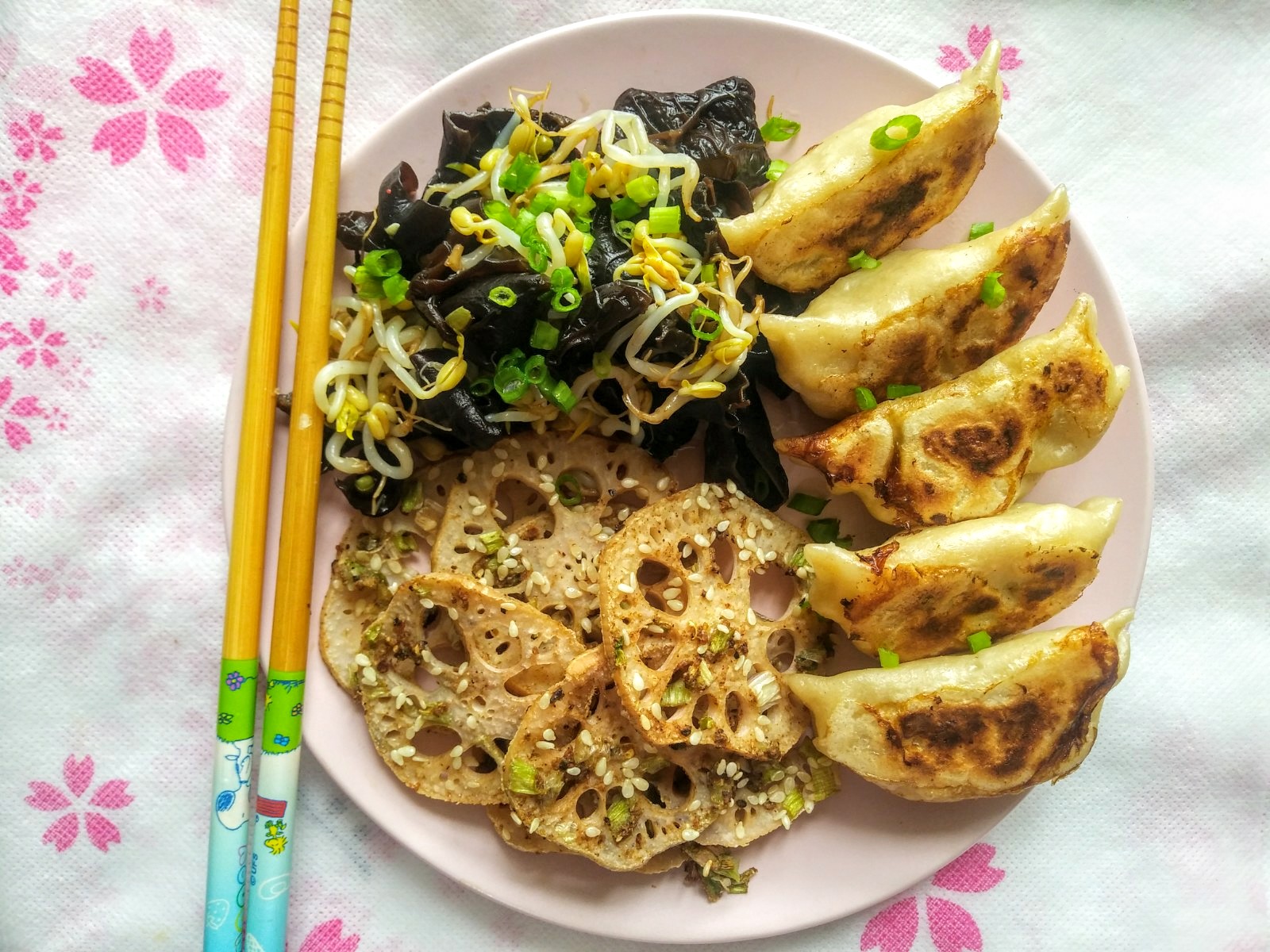 Spicy caramelized lotus roots, vinegary bean sprouts & black fungus and YW kimchi dumplings
Anchovies and caperberries linguine with garlicky shrimps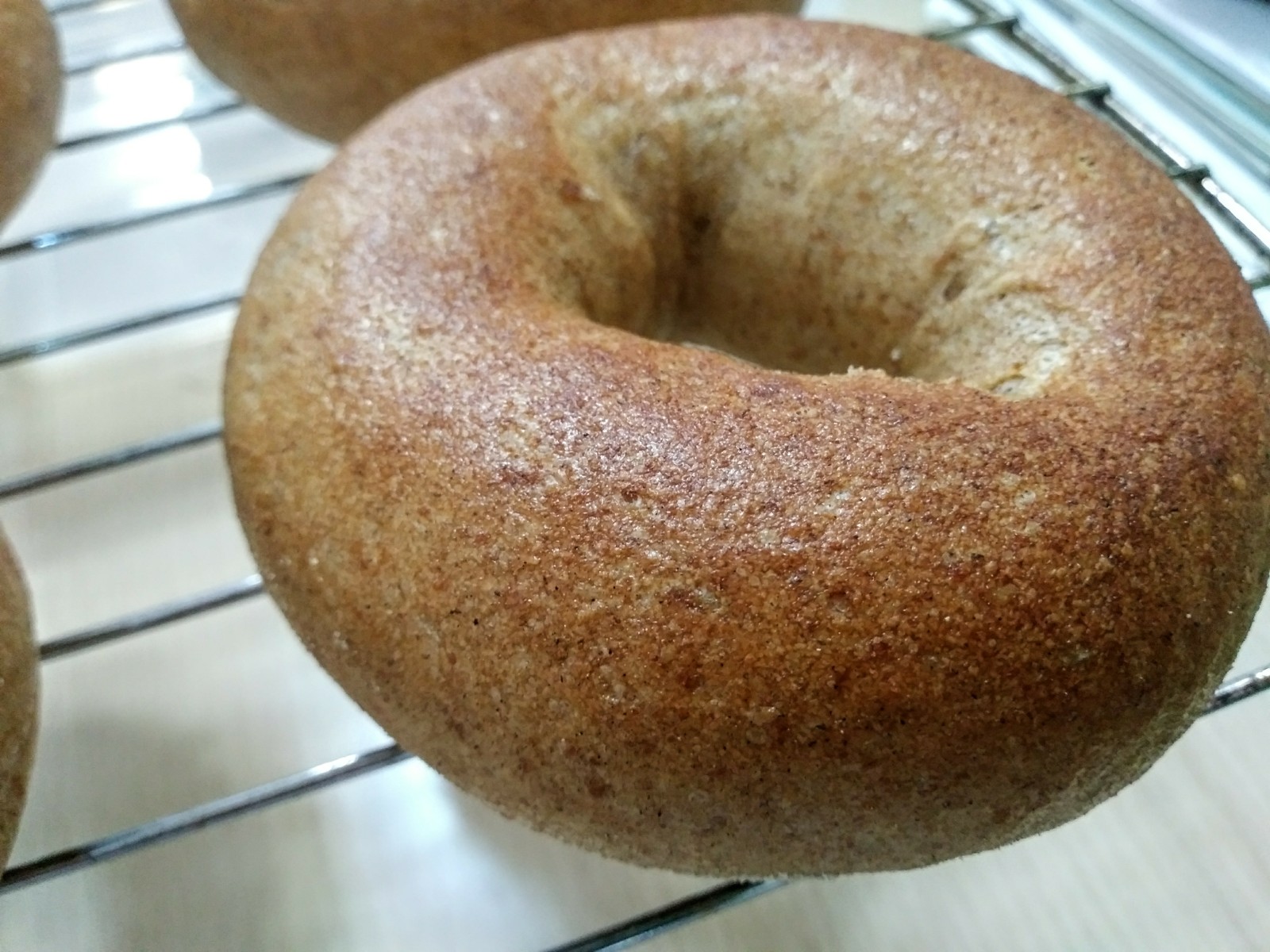 30% rye SD bagels