January 17, 2019 - 5:28am
Malooga, a fun to say bread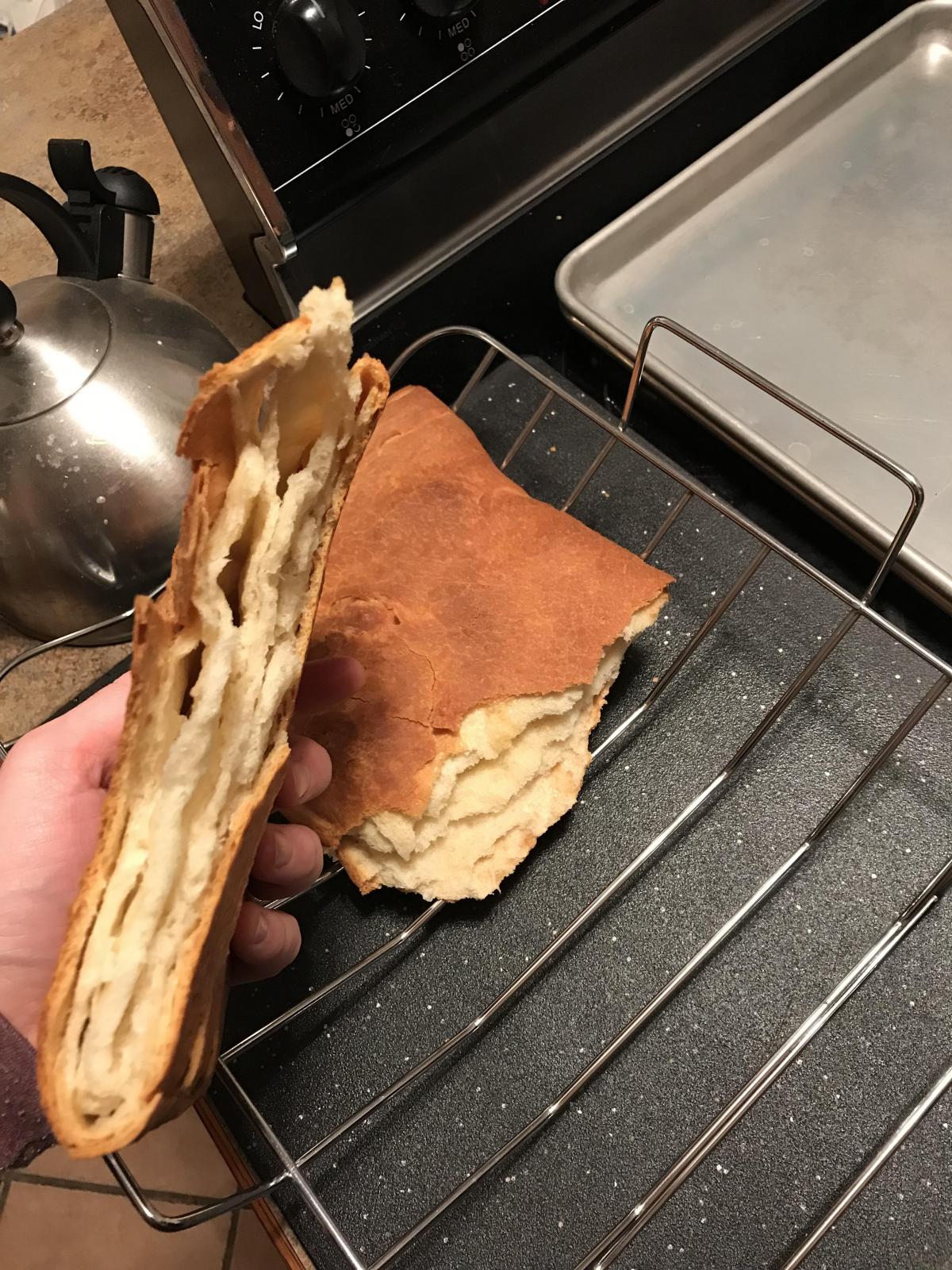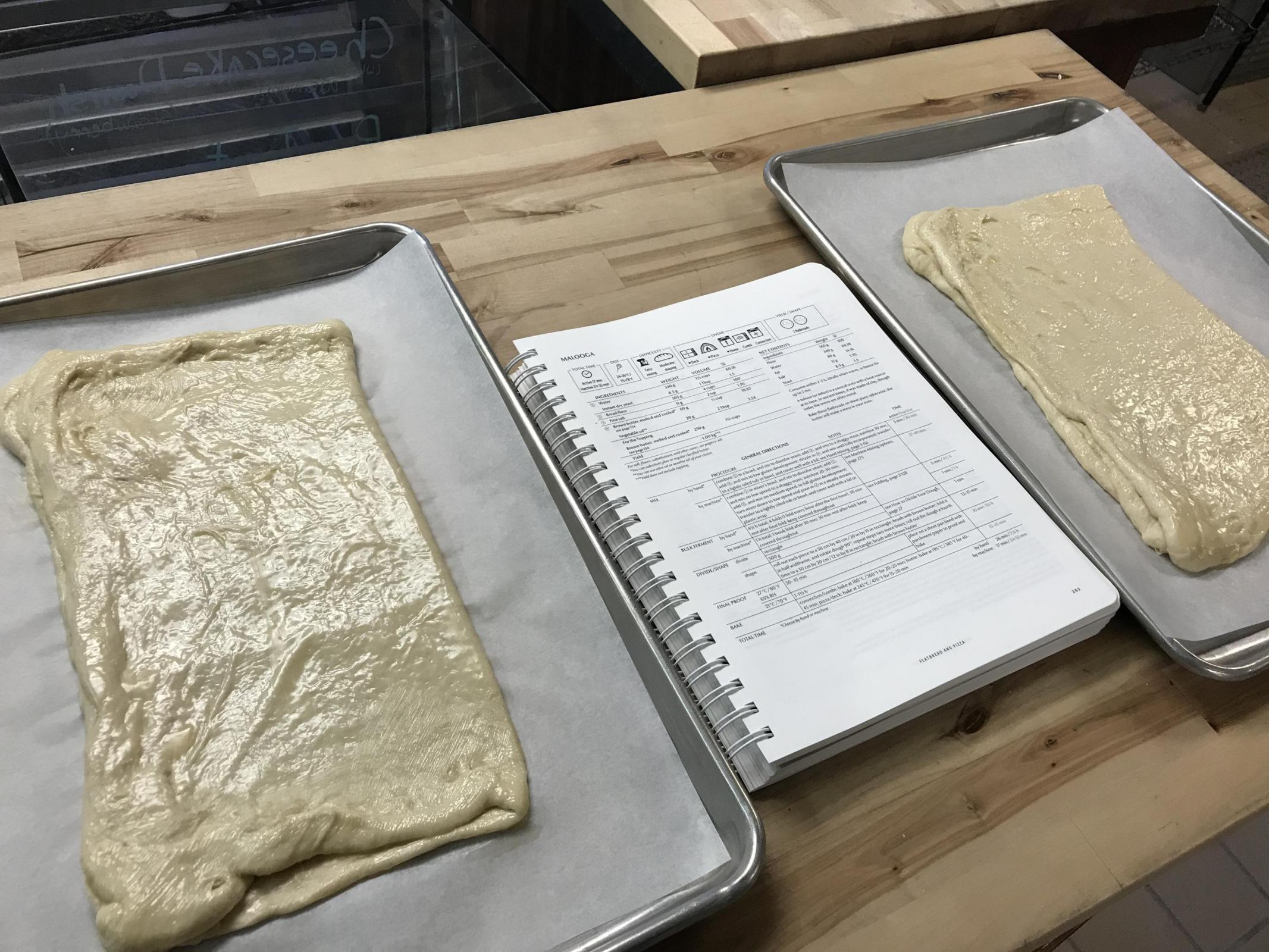 Had some extra time yesterday at work and decided to make something quick, easy, and fun to say.  That's when I came across malooga, a Yemeni flatbread made with browned ghee. Subsequently we should remember that unfortunately many do not have access to malooga due to the mass famine from civil war in Yemen.
This is a fairly straightforward dough. There is the flour, water, yeast autolyse for a half hour, addition of salt and browned butter, and then kneading to full gluten development. This was fun for me since I never fully develop gluten during mixing, instead making long proofing, very wet sourdoughs.
Rest one hour with one stretch and fold in the middle.
Then divide, roll out (stretching was easier than rolling), brush with brown butter, then fold in half, rotate, and repeat 2 more times. On the final fold, shape to a reasonable loaf size and brush again with brown butter.
Let proof about 90 minutes and then bake. I baked on a sheet pan in a home oven. Malooga is traditionally baked in a taboon, which is the same idea as cooking naan in a tandoor but a slightly different shape oven.
End result smelled wonderful and tasted ok. After a couple hours when the butter cooled, I liked it much better. It was a fun and interesting new bread to work with. I had also never heard of malooga before yesterday.