January 12, 2019 - 12:50am
30% Toasted Sprouted Black Quinoa Sourdough
 I have kept this bread simple as half of it was give away to some friends.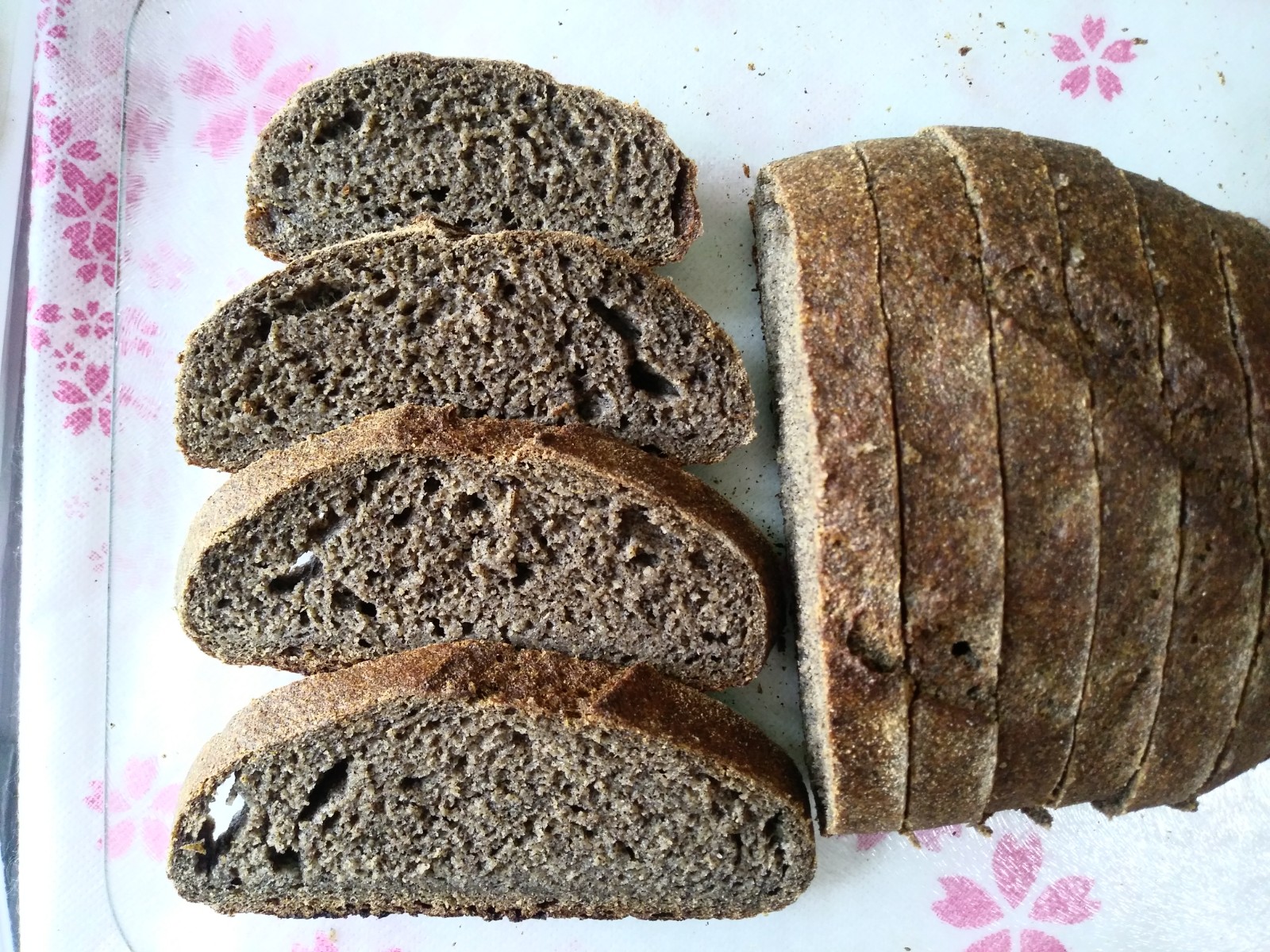 30% Toasted Sprouted Black Quinoa Sourdough
Dough flour (all freshly milled):
180g      60%       Whole white wheat flour
90g        30%       Toasted sprouted black quinoa flour
30g        10%       Sprouted white wheat flour
For leaven:
14g       4.67%       Starter
43g       14.3%       Bran sifted from dough flour
43g       14.3%       Water
For dough:
257g      85.7%       Dough flour excluding flour for leaven
257g      85.7%       Water
100g      33.3%       Leaven
5g          1.67%       Salt
__________
307g       100%       Whole grain
307g       100%       Total hydration
Sift out the bran from dough flour, reserve 43 g for the leaven. Soak the rest, if any, in equal amount of water taken from dough ingredients.
Combine all leaven ingredients and let sit until doubled, around 4.5 hours (22°C).
Roughly combine all dough ingredients except for the salt and let it ferment for 20 minutes. Fold in the salt and ferment for 2 hour 25 minutes longer.
Preshape the dough and let it rest for 15 minutes. Shape the dough then put in into a banneton. Retard for 8 hours.
Preheat the oven at 250°C/482°F. Score and spritz the dough then bake straight from the fridge at 250°C/482°F with steam for 15 minutes then without steam for 25 minutes more or until the internal temperature reaches a minimum of 208°F. Let cool for at least 2 hours before slicing.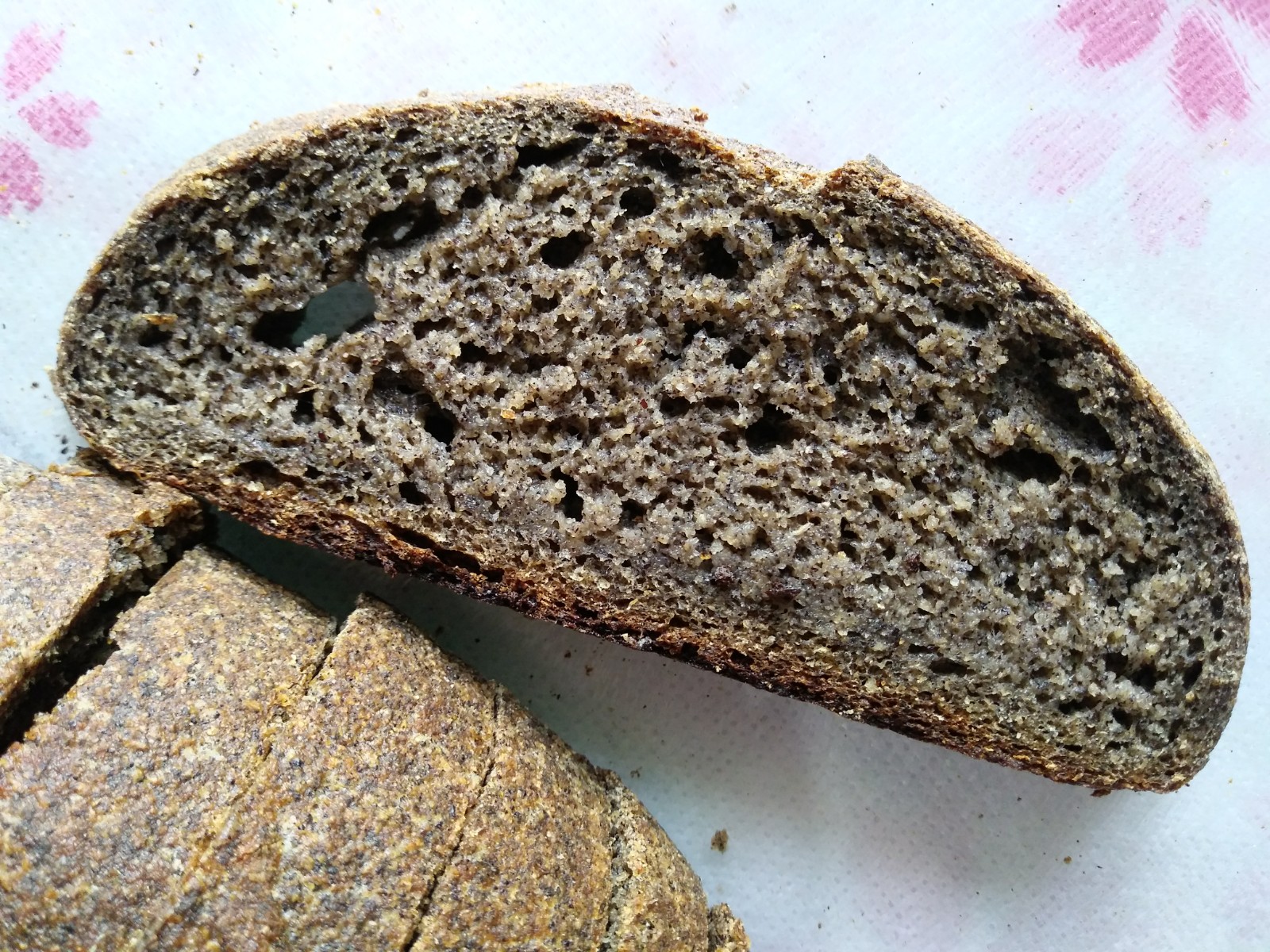 This loaf was under-proofed because it took longer than I expected to ferment. It was already 12 a.m. and I was not willing to stay up late. Therefore, the texture of the loaf suffers: the crumb is sticky and relatively close.  
The taste is pleasant though. Sprouted black quinoa never let me down and this time is no exception. This bread is very sweet and truly nutty (I don't use it to describe every kind of whole grain like many do). It is not sour, which was probably because of the cooler temperature. 
______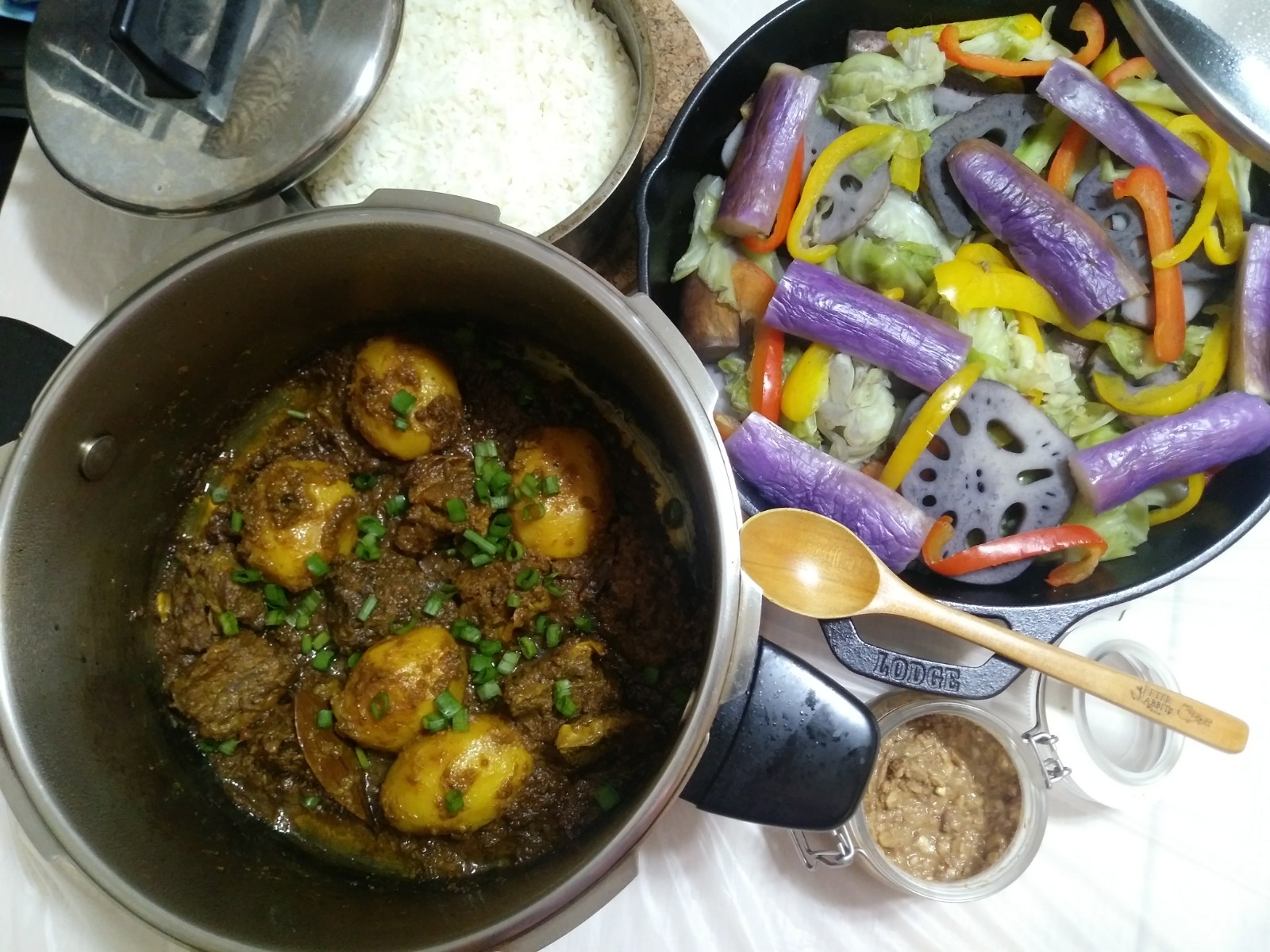 Beef Rendang and mixed vegetables with sweet & tangy peanut sauce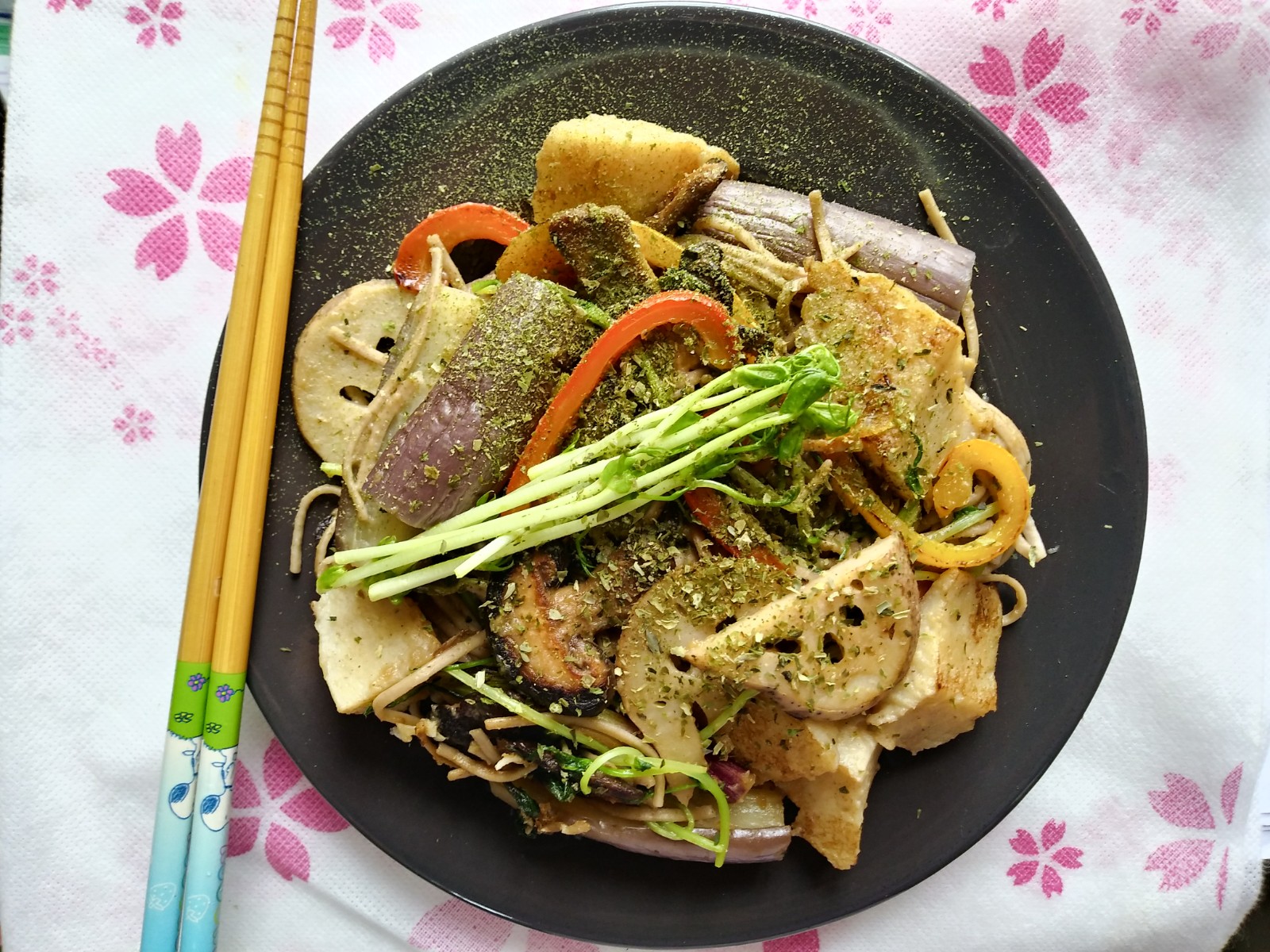 Soba noodles salad with homemade fishcakes…But where're the noodles? :)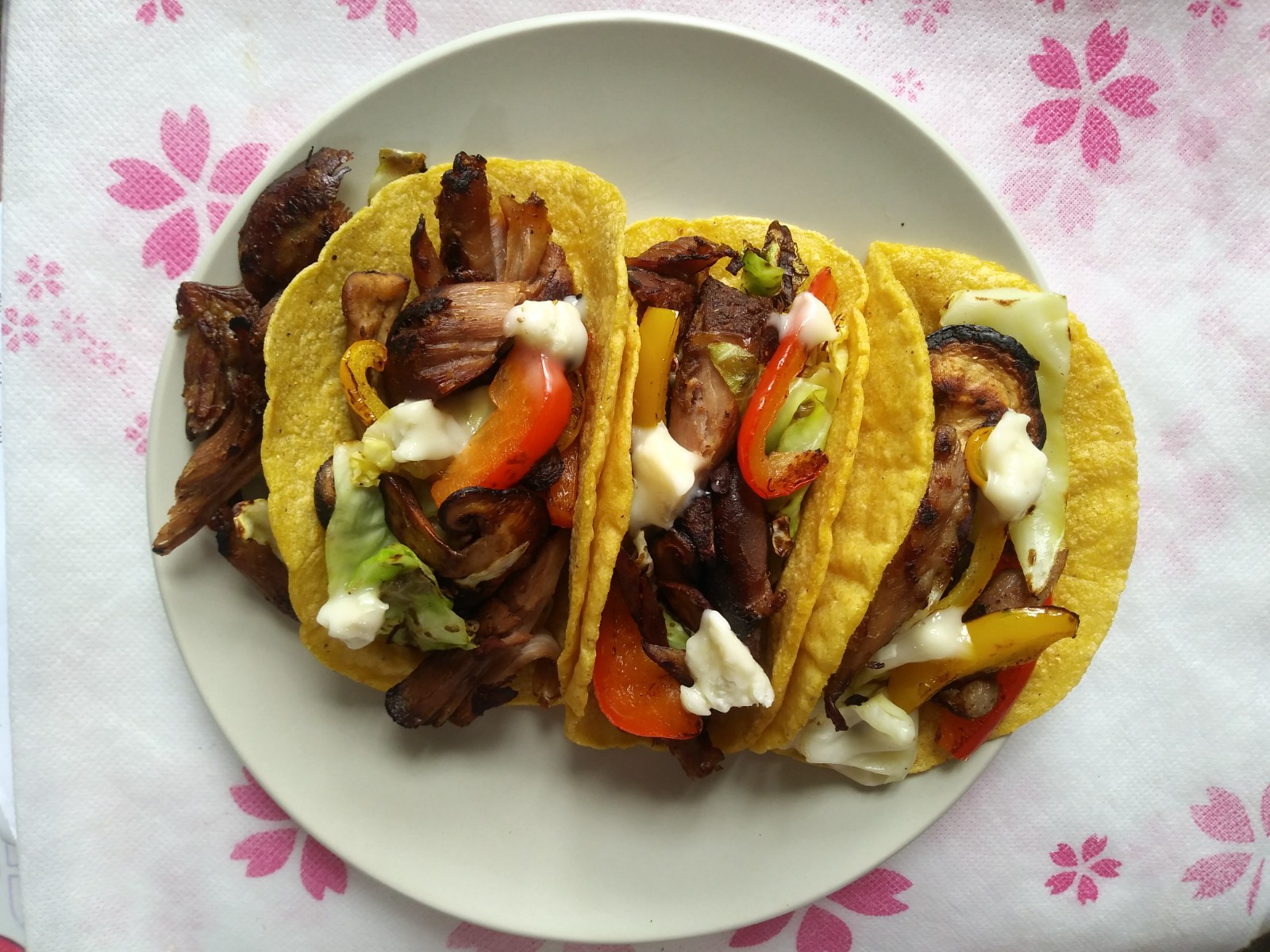 Black pepper spiced pork and peppers tacos with Gorgonzola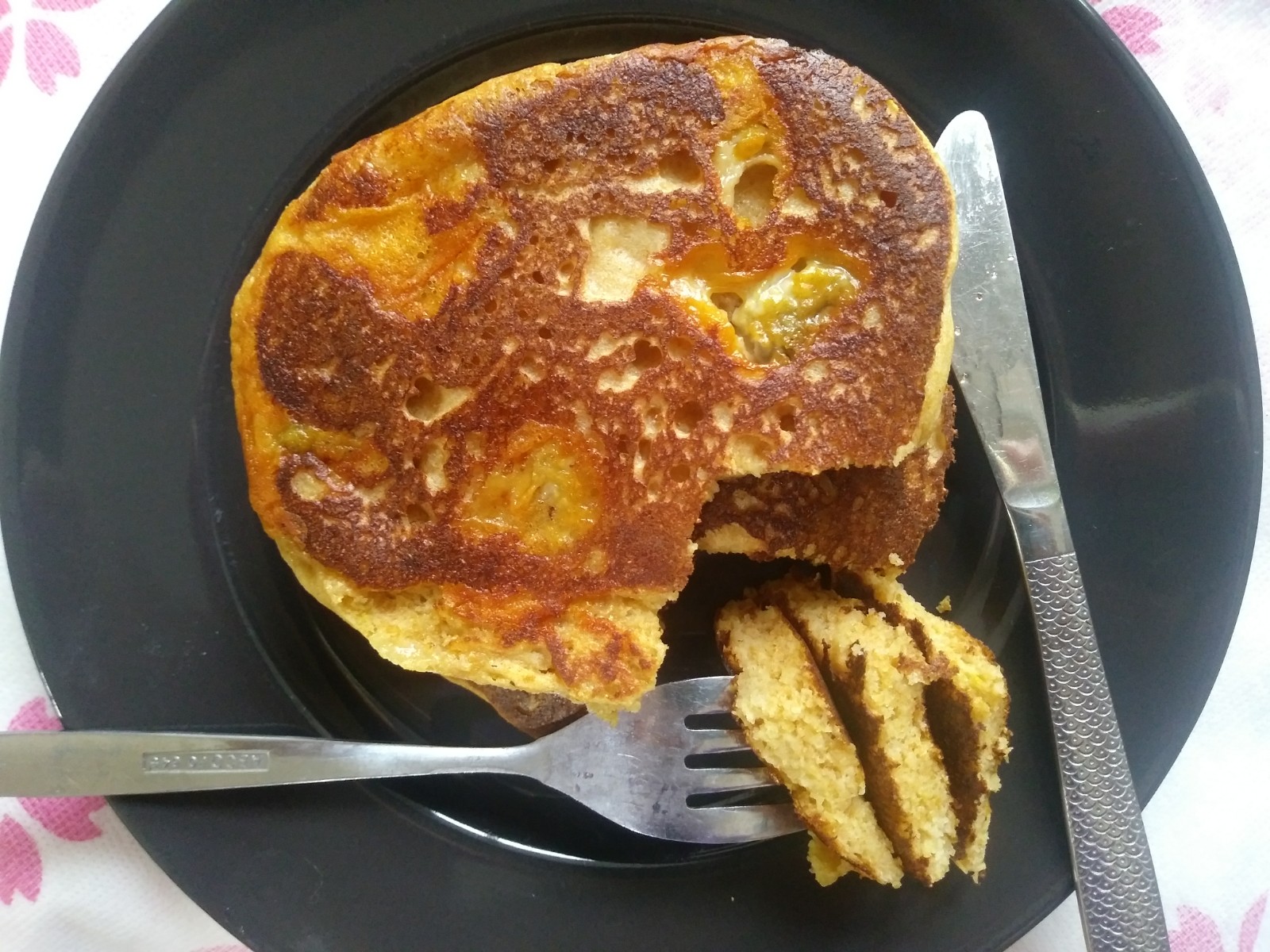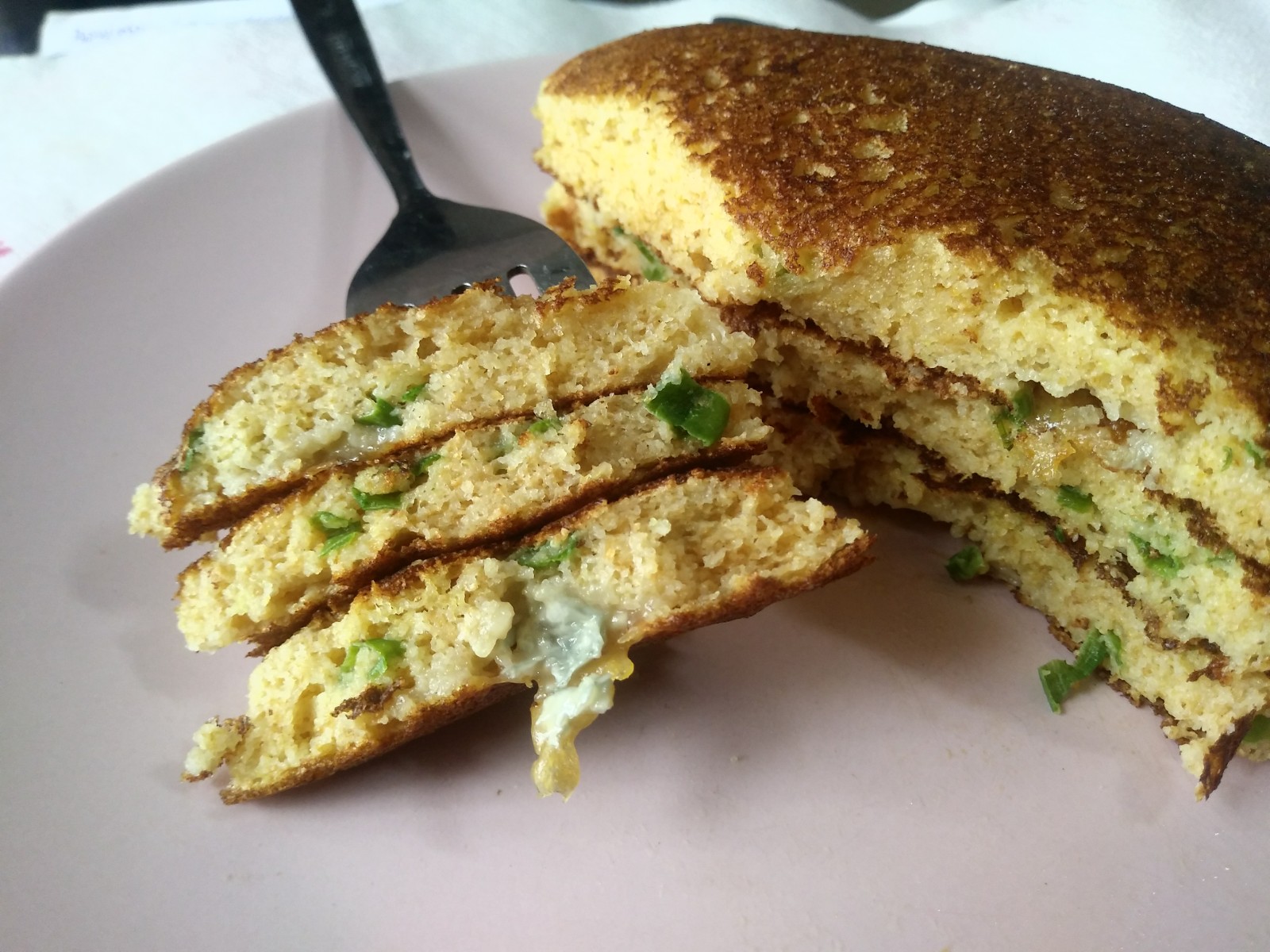 Gorgonzola and scallions white wheat pancakes. Don't judge. They're good.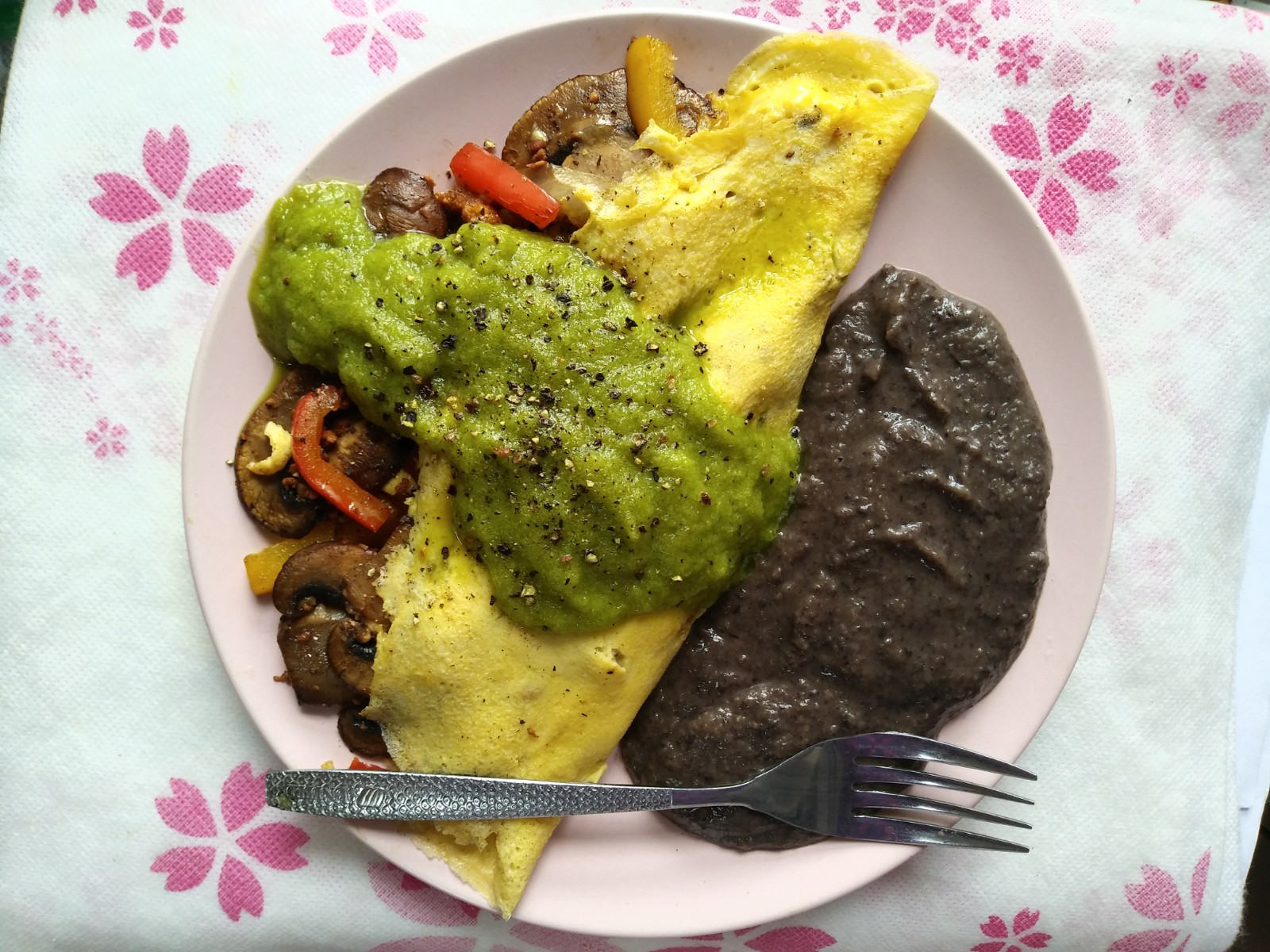 Mexican homemade chorizo omelette with smoky roasted green peppers sauce and refried beans