December 5, 2018 - 7:49am
Cilantro Goat Cheese & Spicy Salami SD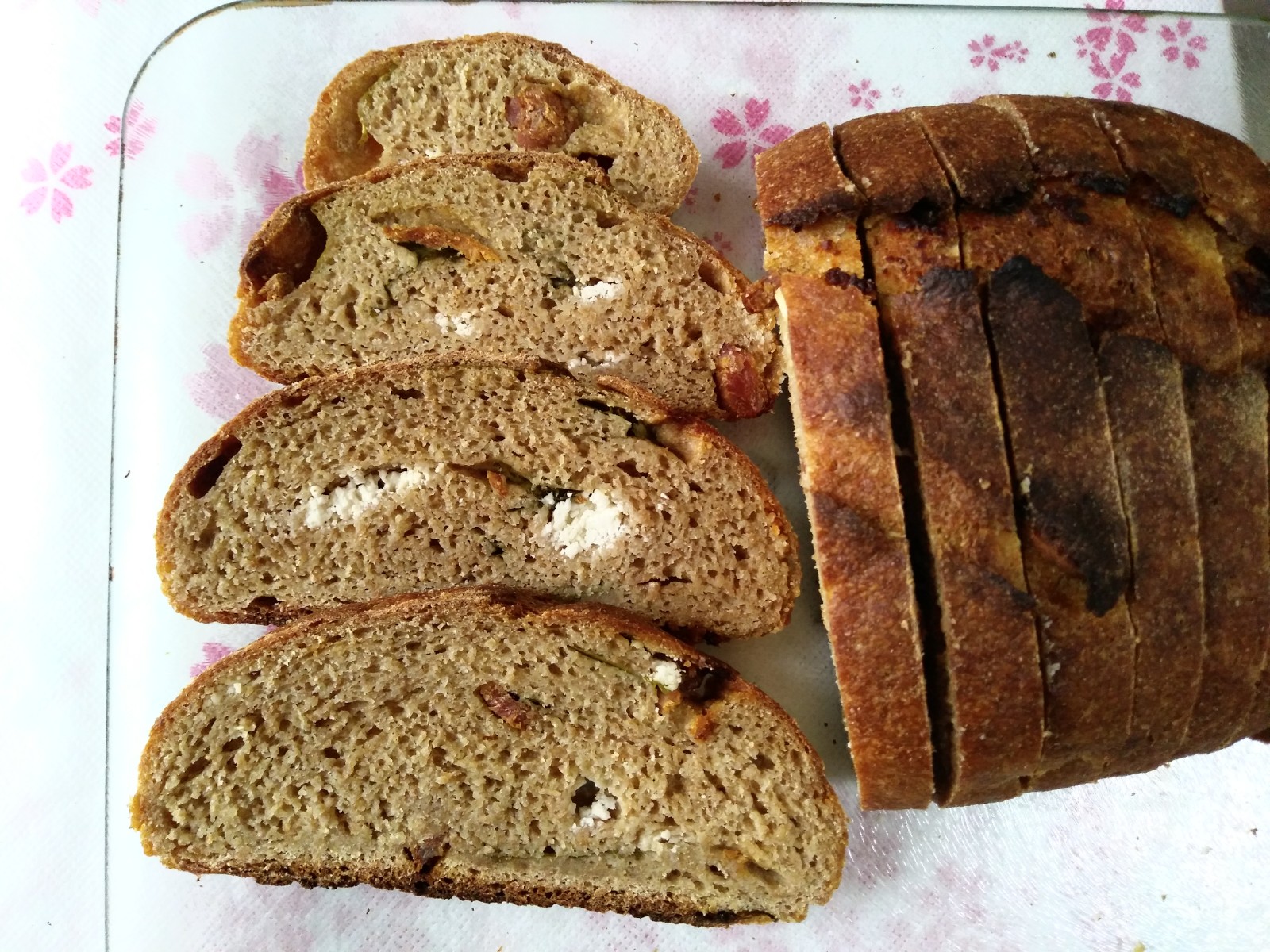 Cilantro Goat Cheese & Spicy Salami SD
Dough flour (all freshly milled):
150g      50%       Whole red fife wheat flour
90g        30%       Sprouted durum flour
60g        20%       Sprouted kamut flour
For leaven:
10g      3.33%       Starter
35g      11.7%       Bran sifted from dough flour
35g      11.7%       Water
For dough:
265g     88.3%       Dough flour excluding flour for leaven
130g     33.3%       Whey
110g     36.7%       Water
80g       26.7%       Leaven
9g              3%       Vital wheat gluten
5g          1.67%      Salt
Add-ins:
60g       20%       Crumbled goat cheese
30g       10%       Spicy salami, thick cut and crisped (weight measured before crisping)
9g           3%       Cilantro, leaves only
__________
305g       100%       Whole grain
280g      91.8%       Total hydration
Combine all leaven ingredients and let sit until doubled, around 3.5 hours.
Roughly combine all dough ingredients except for the salt and let it ferment for 20 minutes. Fold in the add-ins. Ferment for 1 hour 40 minutes longer.
Shape the dough and put in into a banneton. Retard for 11 hours.
Preheat the oven at 250°C/482°F.
Remove the dough from the fridge to warm up for 30 minutes. Score and spritz the dough then bake at 250°C/482°F with steam for 15 minutes then without steam for 25 minutes more or until the internal temperature reaches a minimum of 208°F. Let cool for at least 2 hours before slicing.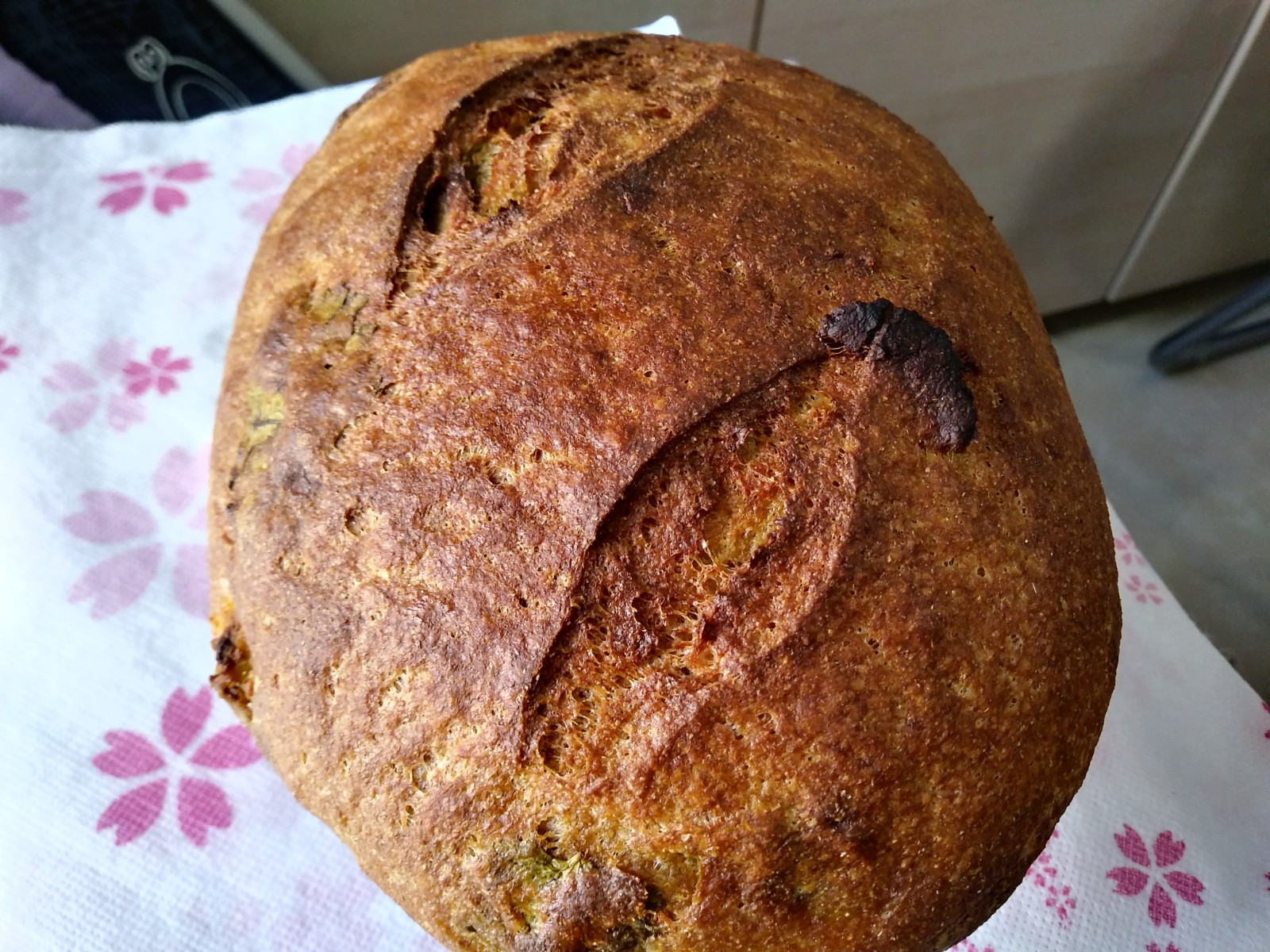 This is a re-attempt of this formula as I over-hydrated the dough at the first try. I really like this combination that it seemed wasteful for not sharing it. Nevertheless, this time I struggled with determining when to stop the bulk so the dough was under-proofed... It had quite a lot of fragile goat cheese, which hindered me to get an idea of its degree of fermentation by poking it.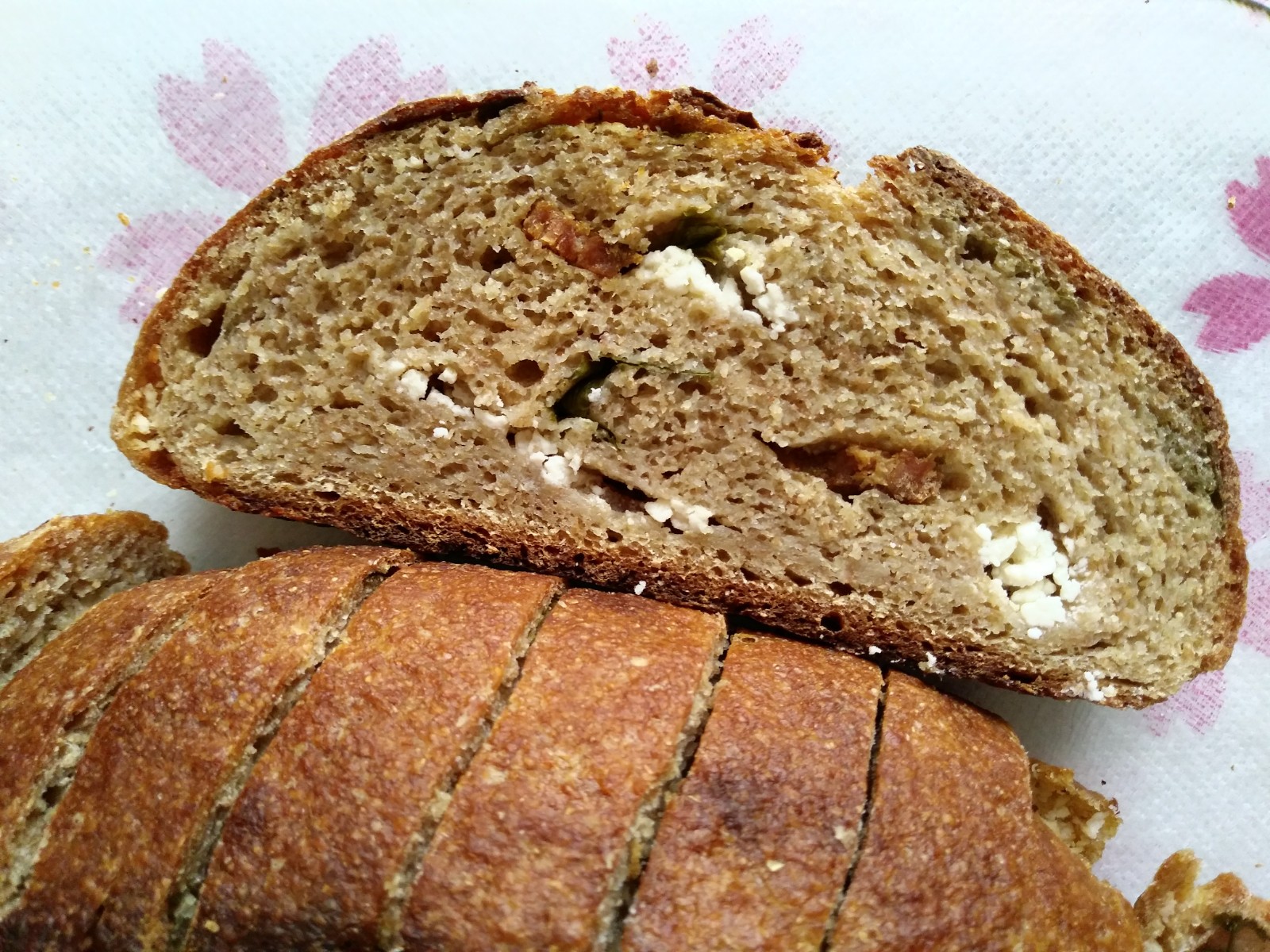 The flavor is nice though. You know for sure it'd be sweet with 50% sprouted grains, especially when they're kamut and durum, the candies of grains. The red fife wheat contributes to some grape-like flavor, which ups the complexity by giving the bread a bit of tanginess. Since I love to serve goat cheese honey and black pepper, I thought it would go well with sweet grains and spicy salami. The cilantro is not optional: the bread would be a tad heavy without it.
_____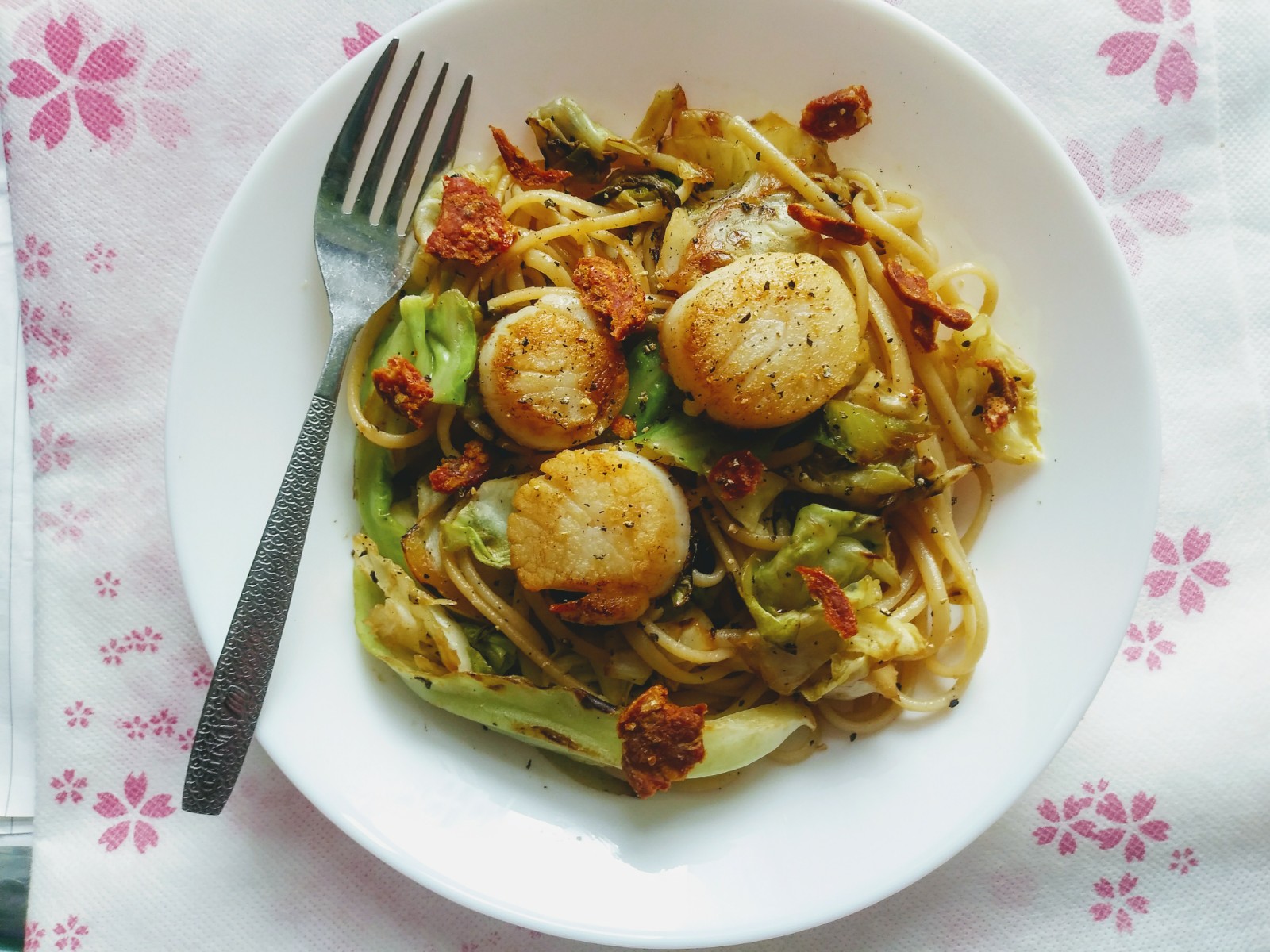 Garlicky linguine with cabbages, spicy salami and seared scallops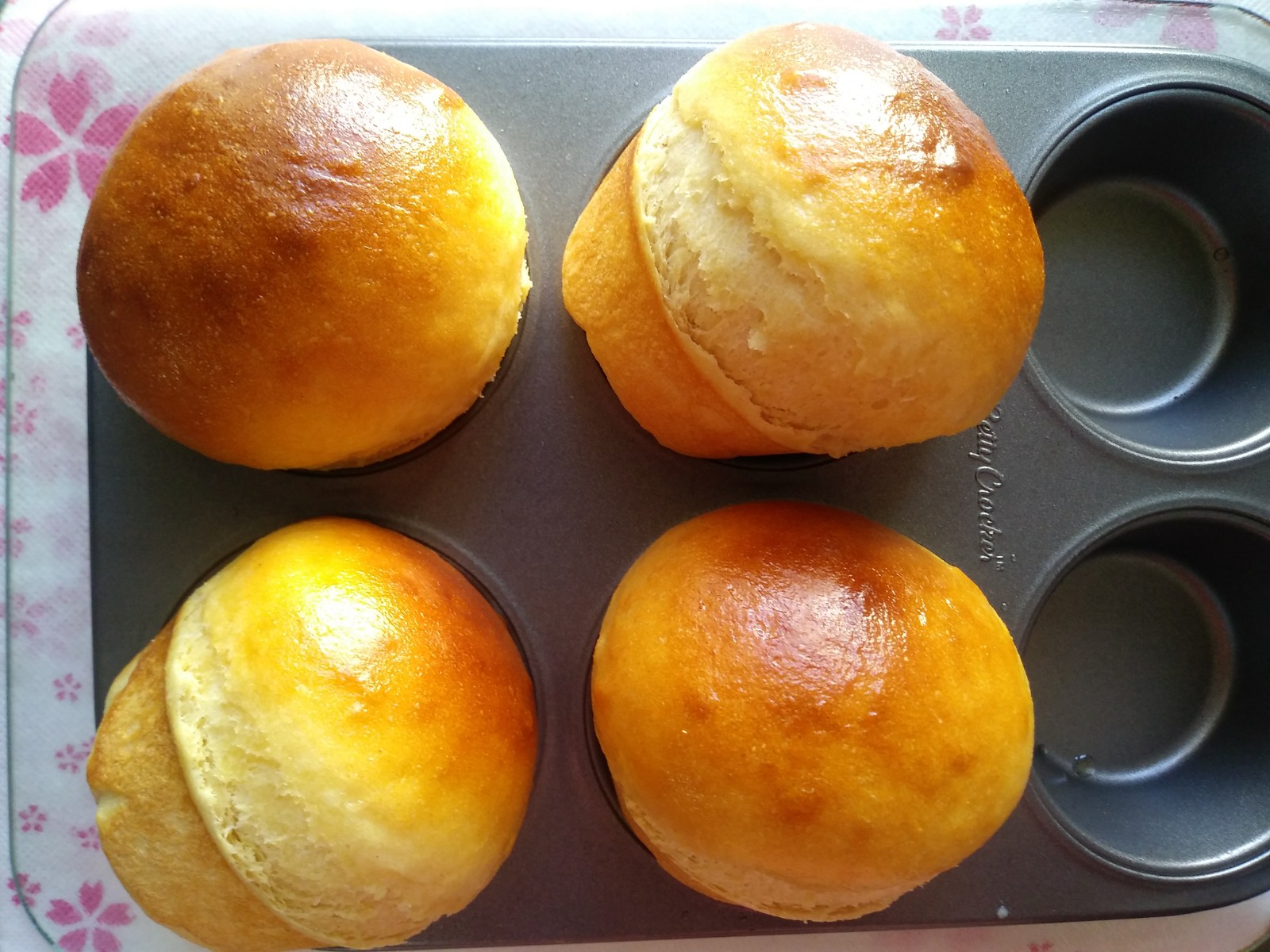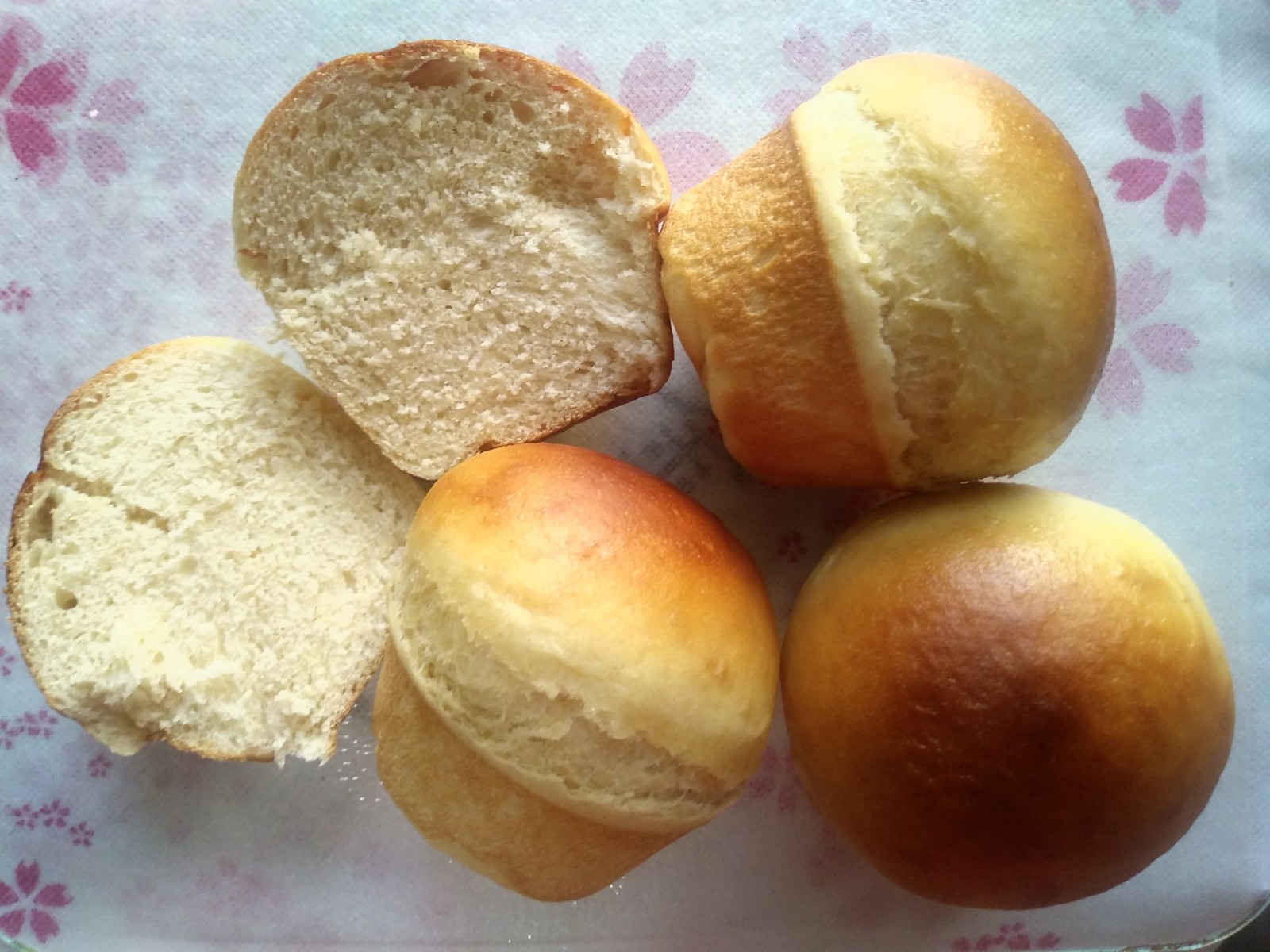 Semola milk buns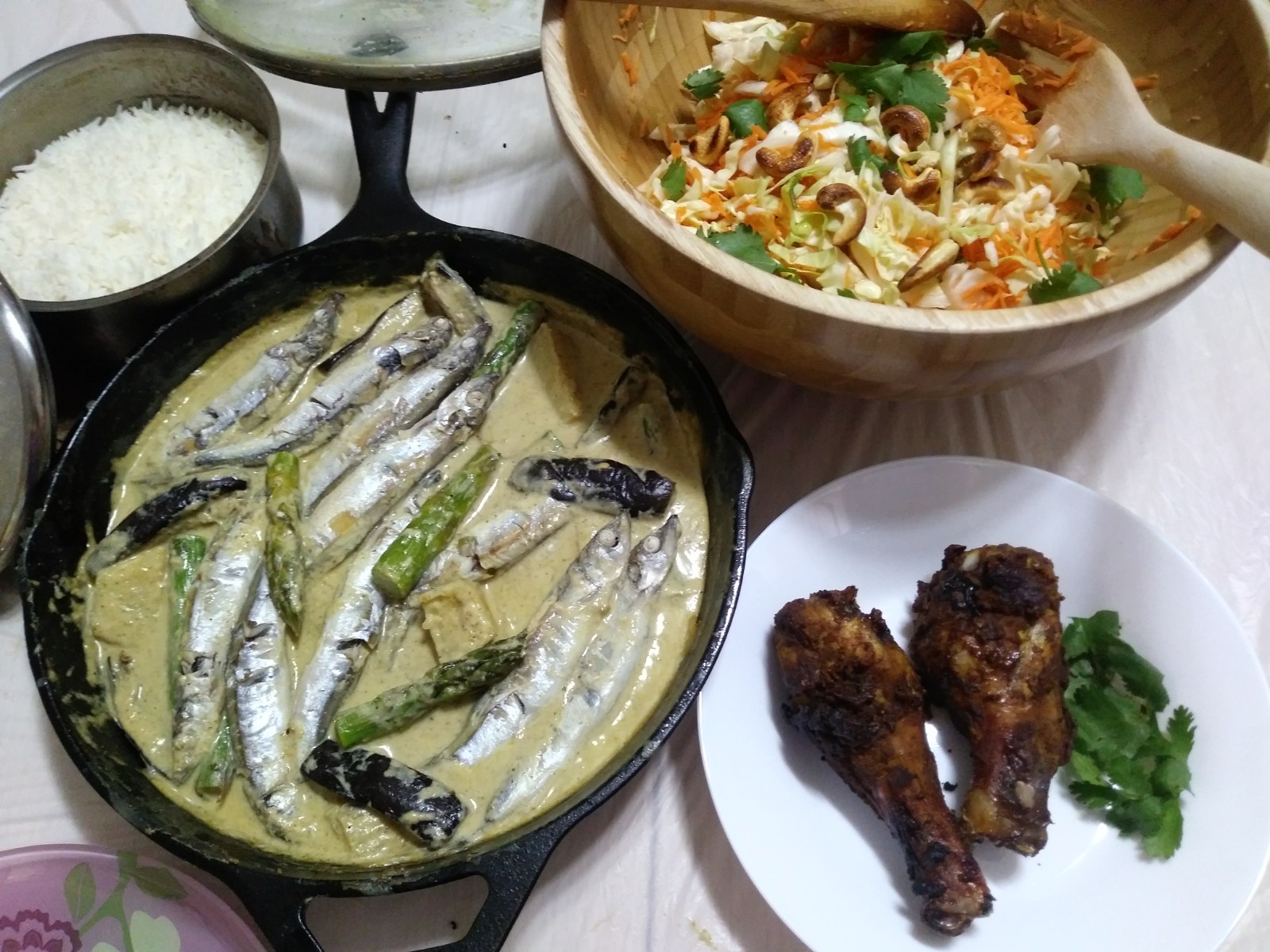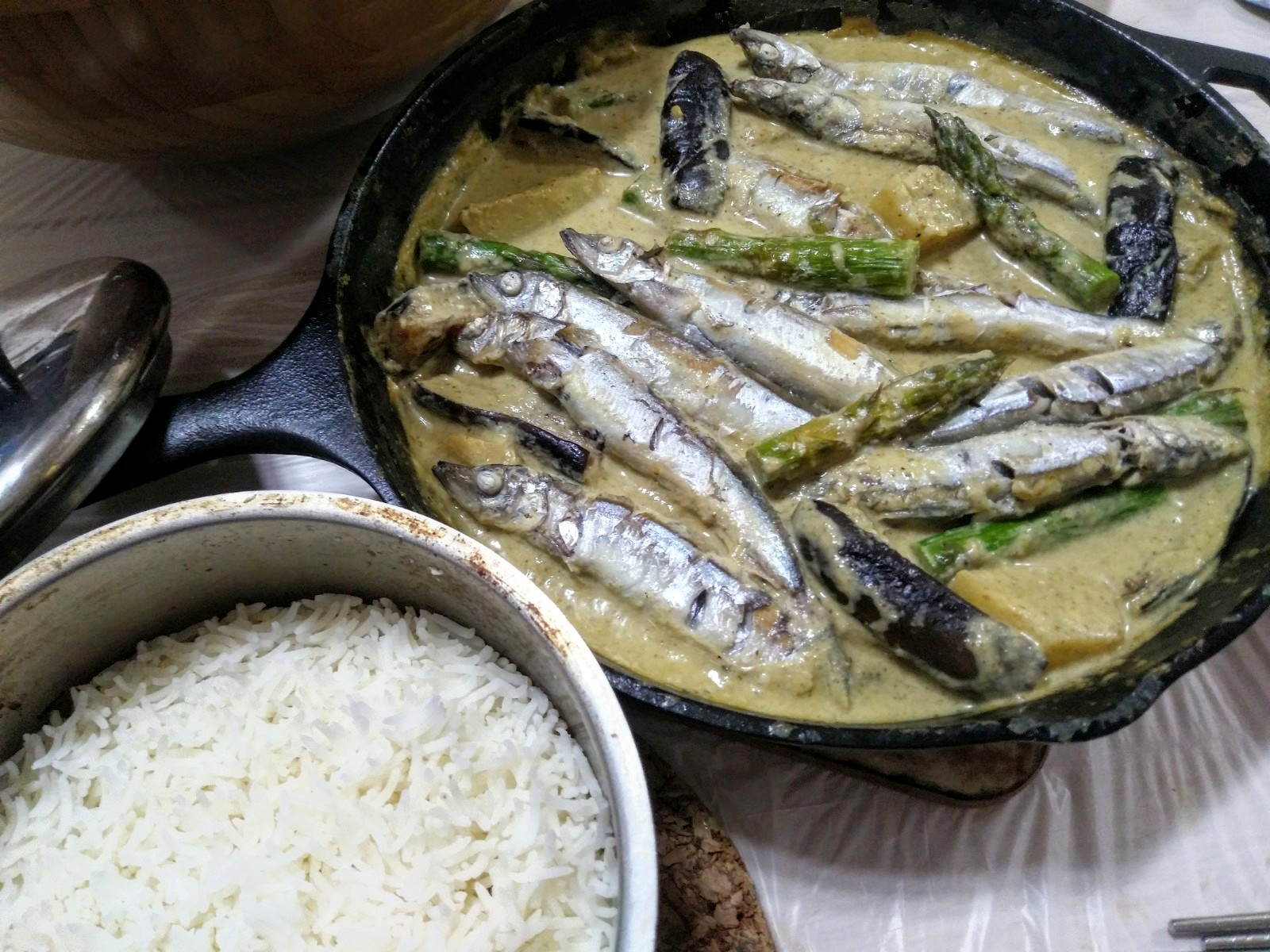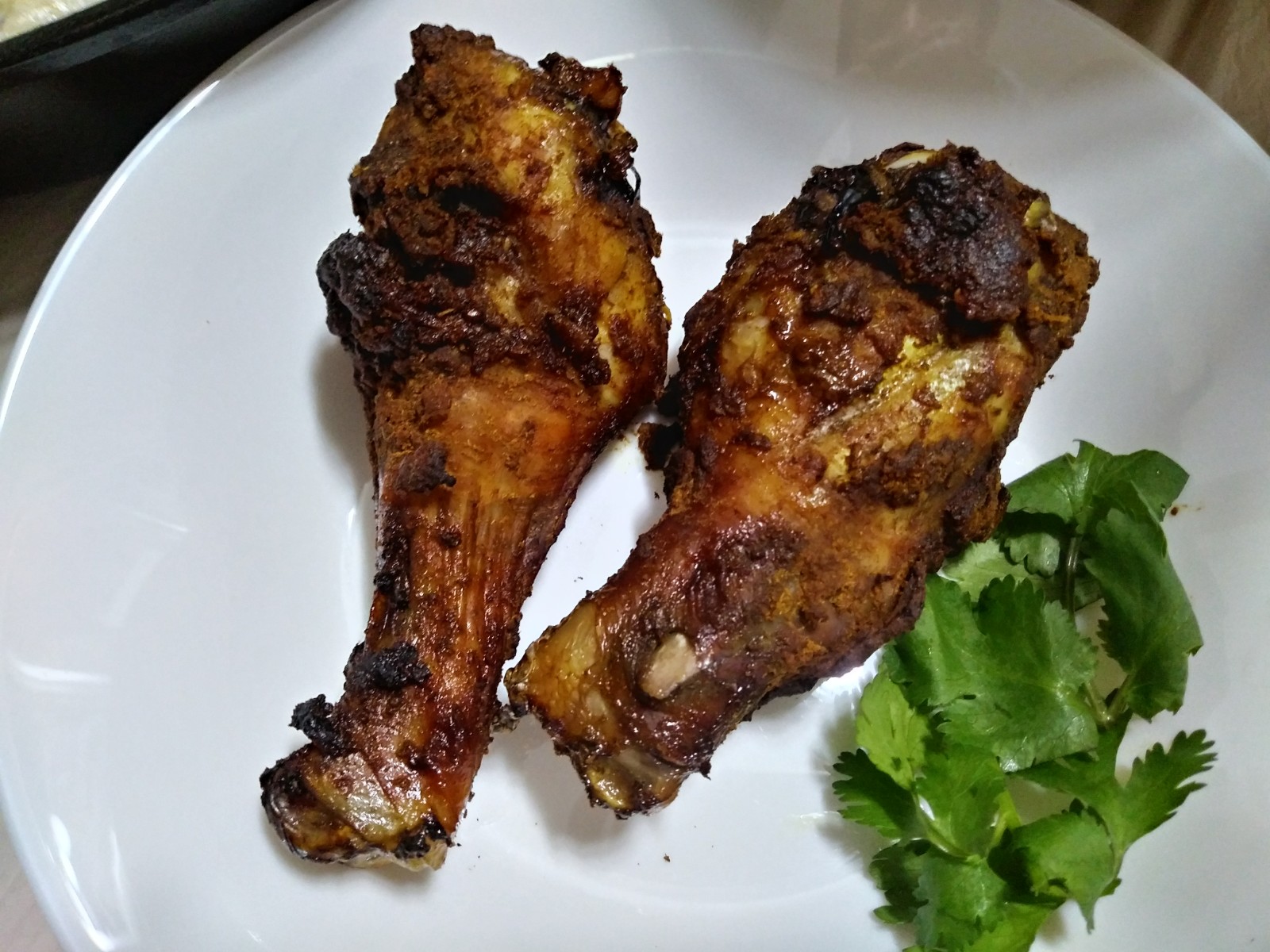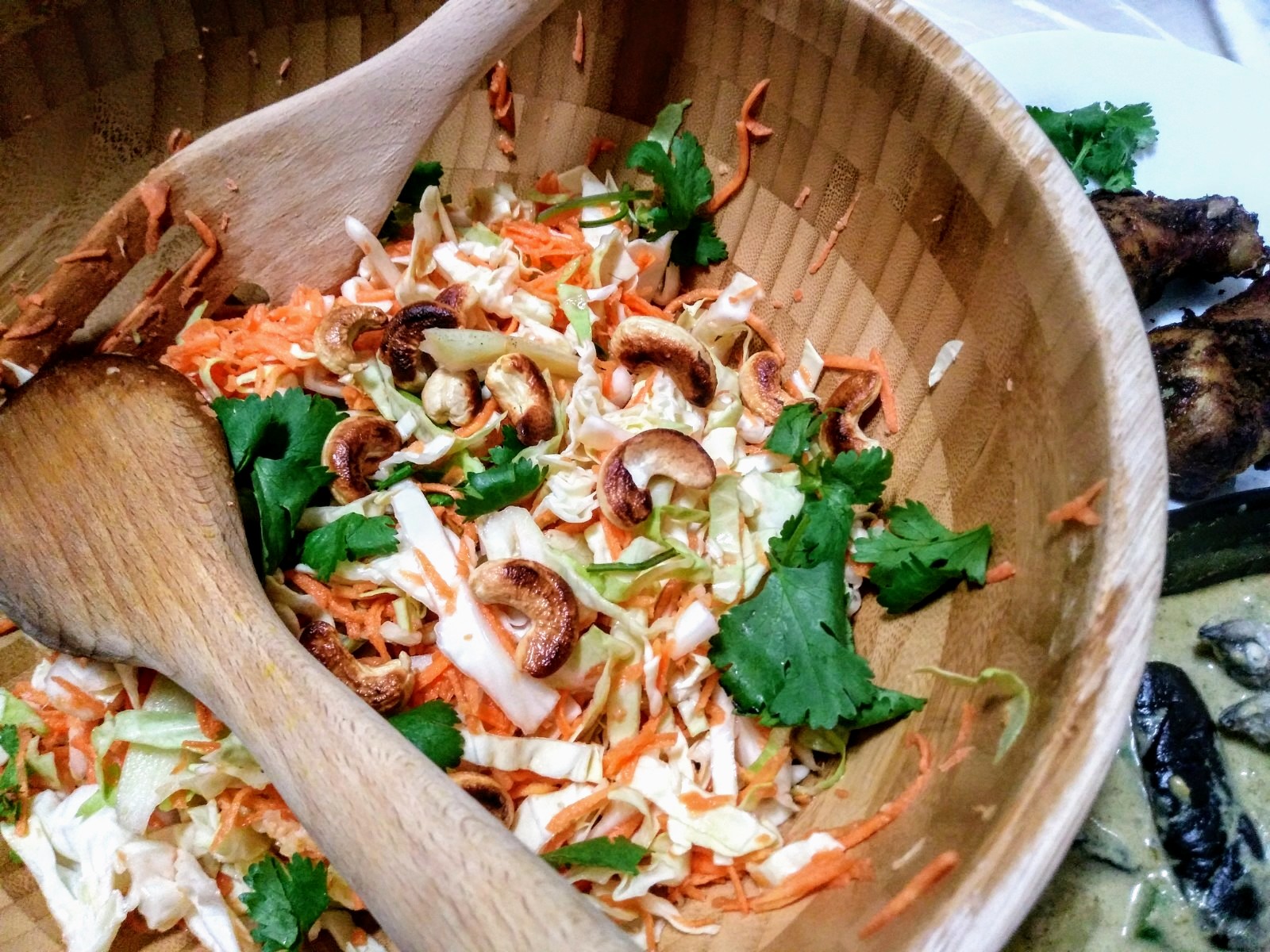 Mixed vegetables Thai green curry with capelin, Spicy chicken drumsticks, and sweet & sour slaw with toasted cashews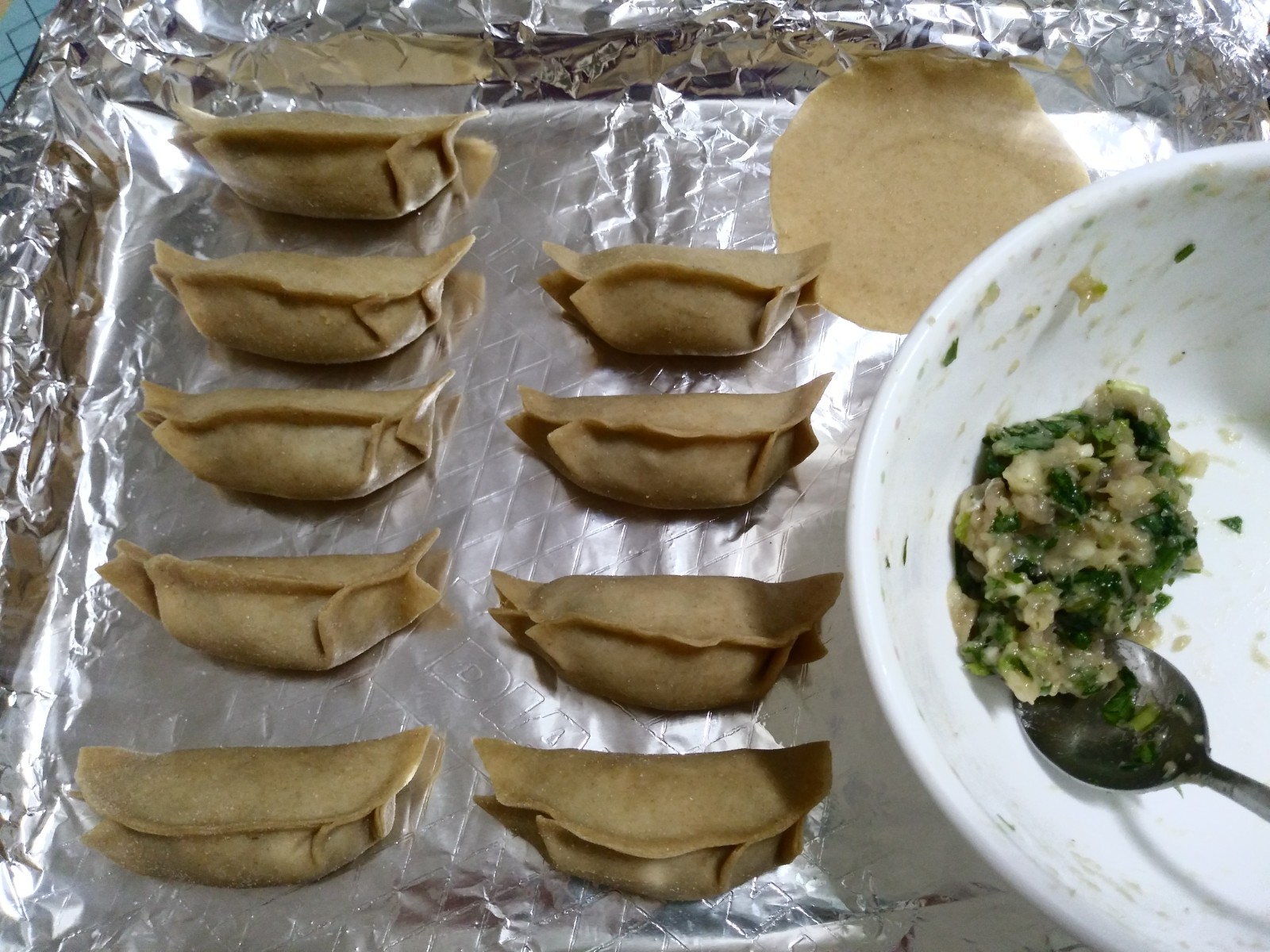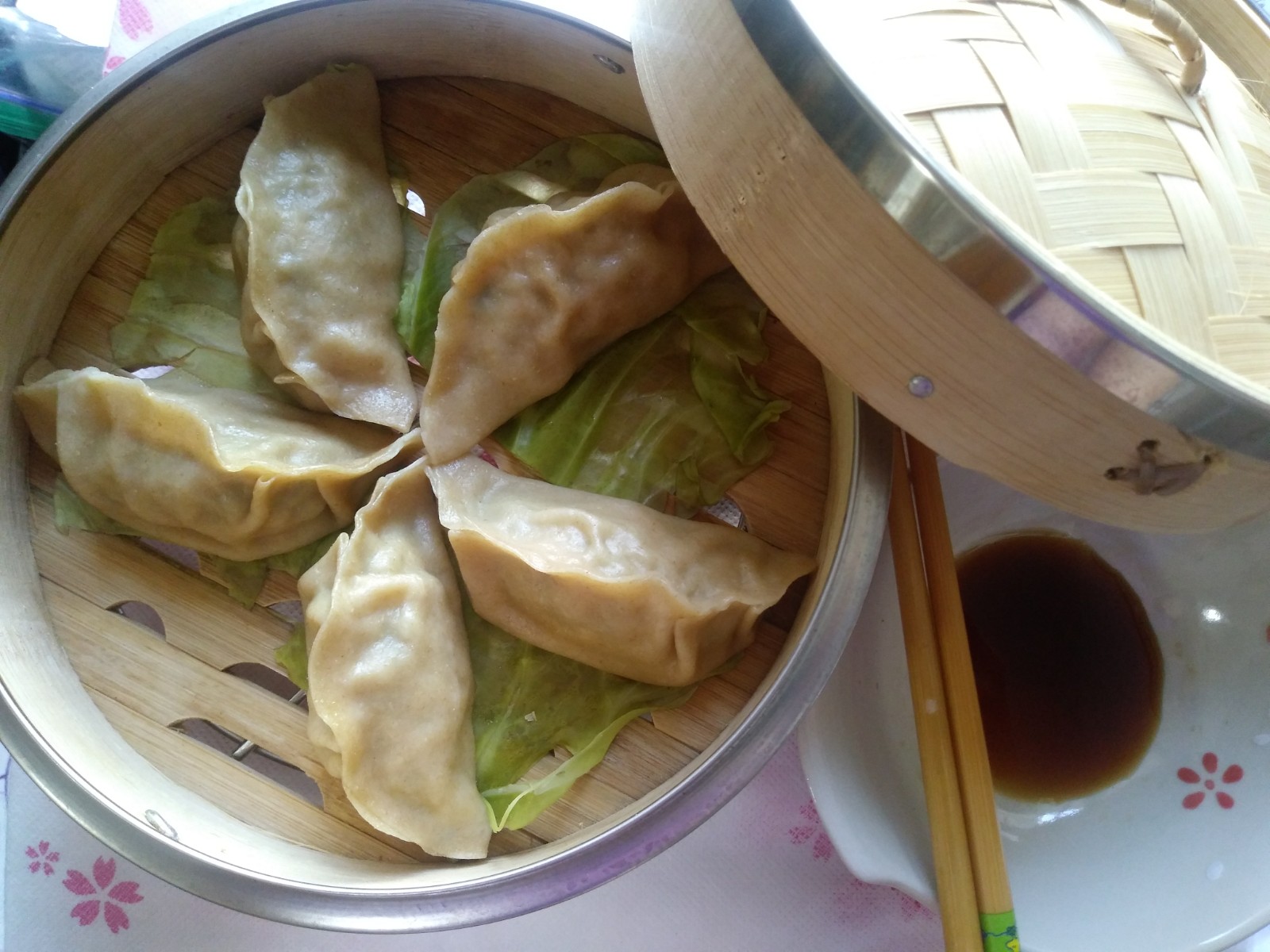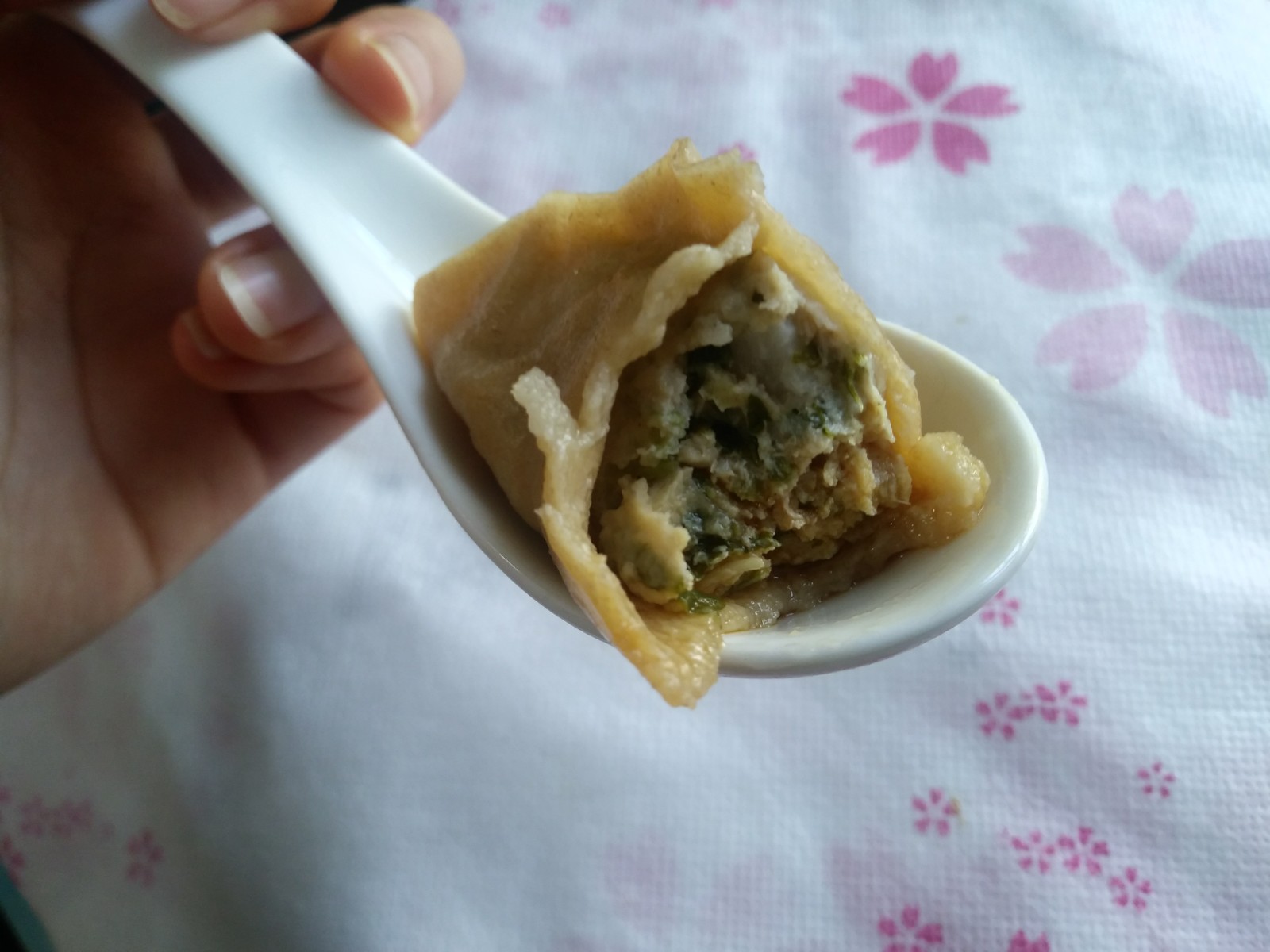 Homemade dumplings (pork, cilantro and water chestnuts) I know they look ugly…
1st way: steamed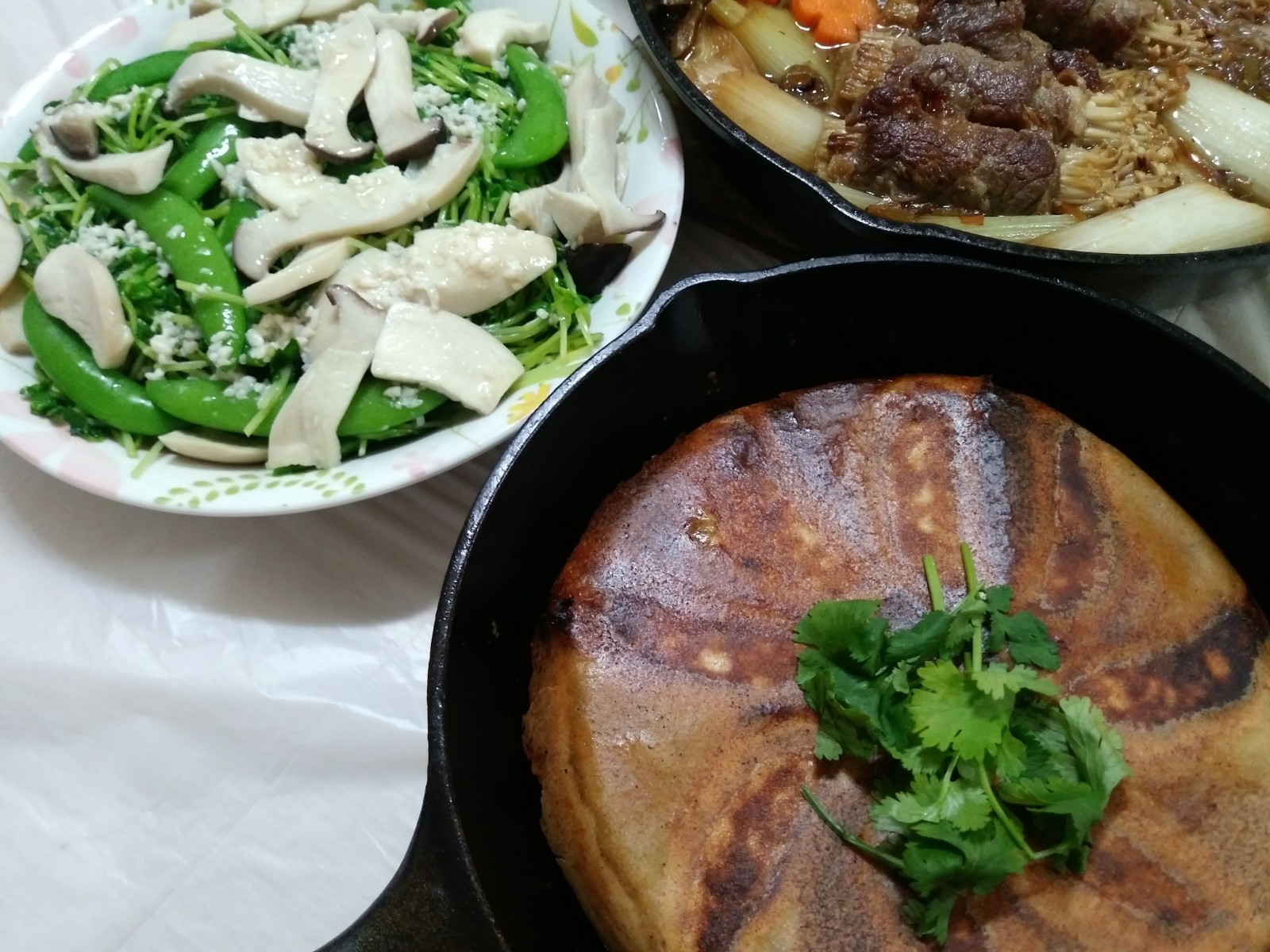 2nd way: pan fried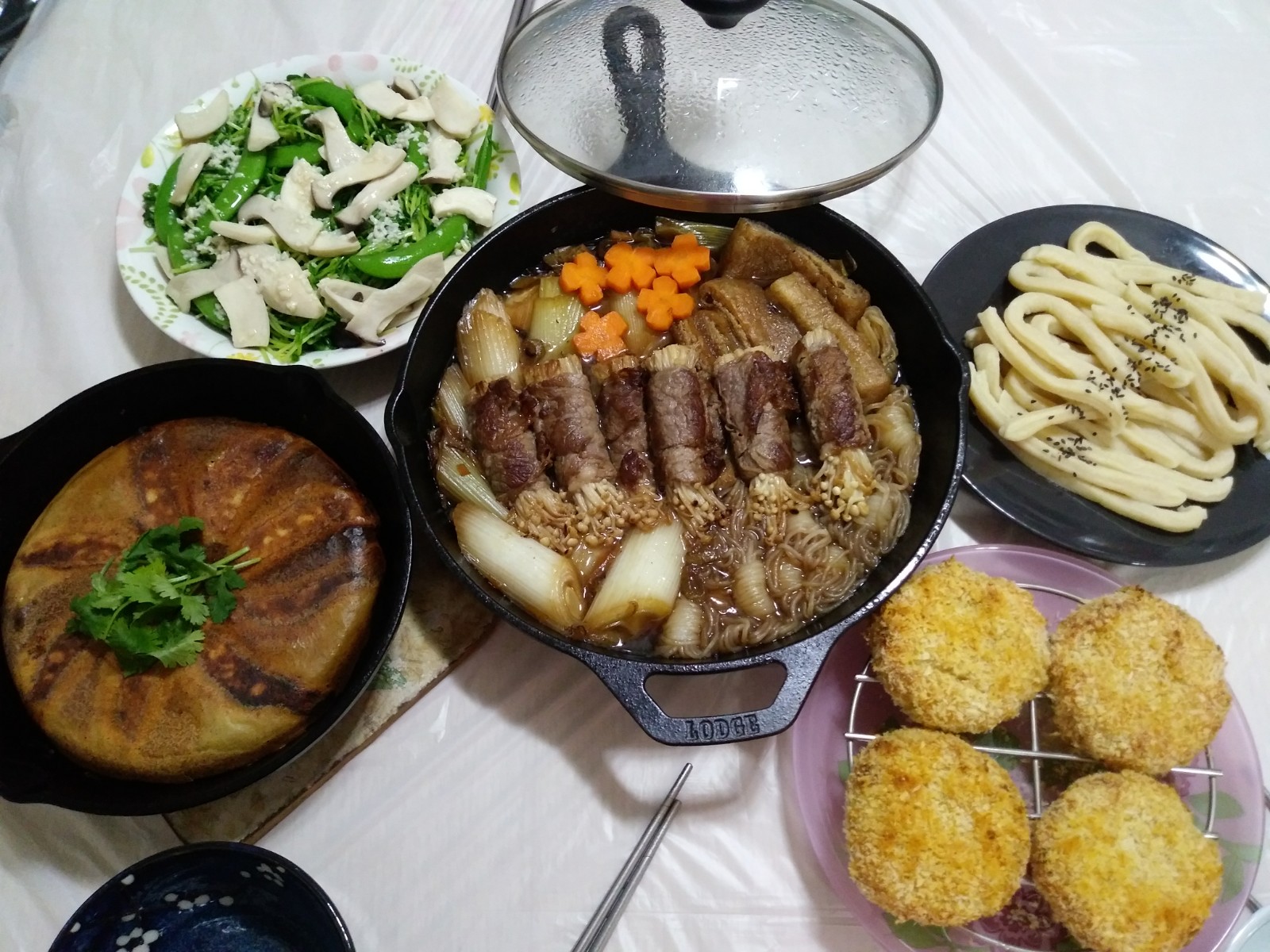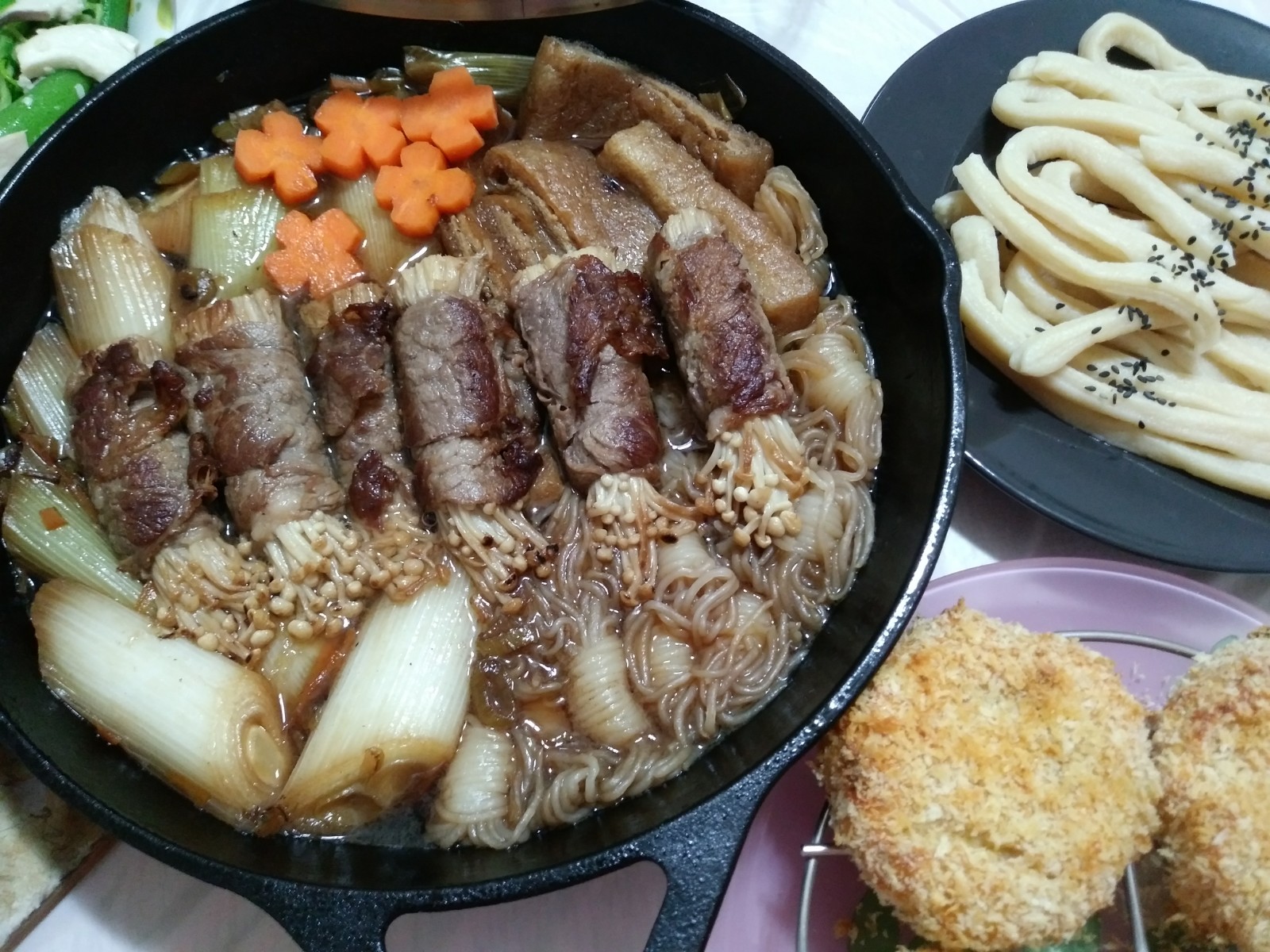 Japanese hot pot (enoki beef rolls, leek, fried tofu skin, Konjac Noodles and carrots), homemade udon, sugar snap peas, pea shoots & king oyster mushrooms salad with shio koji yuzu dressing, pan fried dumplings and oven fried potato croquettes