November 26, 2018 - 5:39am
Meet My New Favourite Formula...
This is what happens when I combine my top three favourite flour in one bake.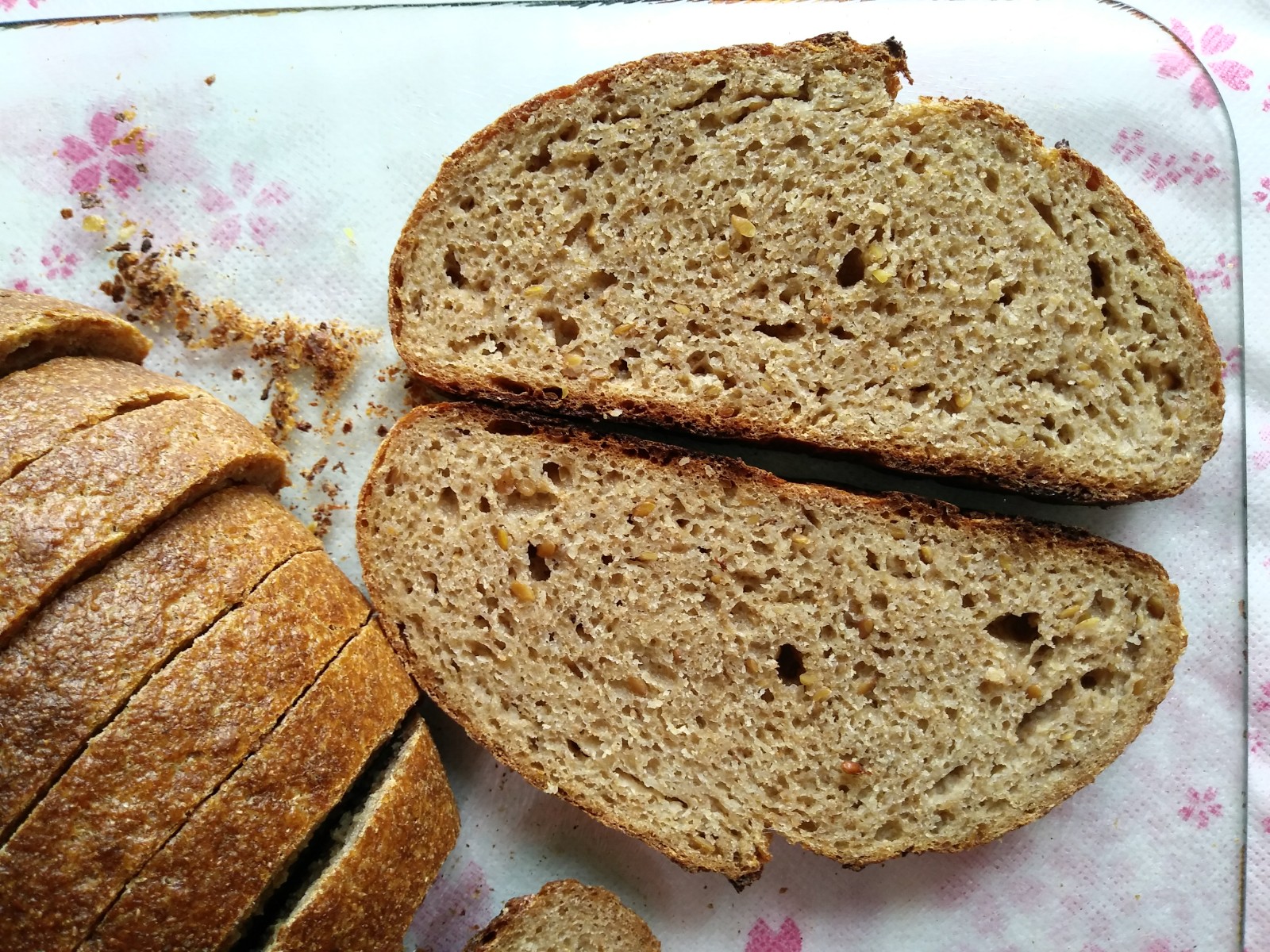 20% Sprouted Quinoa 10% Barley Sourdough
Dough flour (all freshly milled):
210g      70%       Whole spelt flour
60g        20%       Sprouted white quinoa flour
30g        10%       Pearl barley flour
For leaven:
10g      3.33%       Starter
40g      13.3%       Bran sifted from dough flour
40g      13.3%       Water
For dough:
260g     86.7%       Dough flour excluding flour for leaven
100g     33.3%       Whey
108g        36%       Water
90g          30%       Leaven
9g              3%       Vital wheat gluten
5g          1.67%      Salt
Add-ins:
15g          5%        Toasted golden flaxseeds
__________
275g     90.2%       Whole grain
253g     83.0%       Total hydration
Combine all leaven ingredients and let sit until doubled, around 3.5 hours.
Roughly combine all dough ingredients and let it ferment for 15 minutes. Fold in the flaxseeds. Ferment for 1 hour 45 minutes longer.
Shape the dough and put in into a banneton. Retard for 10 hours.
Preheat the oven at 250°C/482°F.
Score and spritz the dough then bake directly from the fridge at 250°C/482°F with steam for 15 minutes then without steam for 25 minutes more or until the internal temperature reaches a minimum of 208°F. Let cool for at least 2 hours before slicing.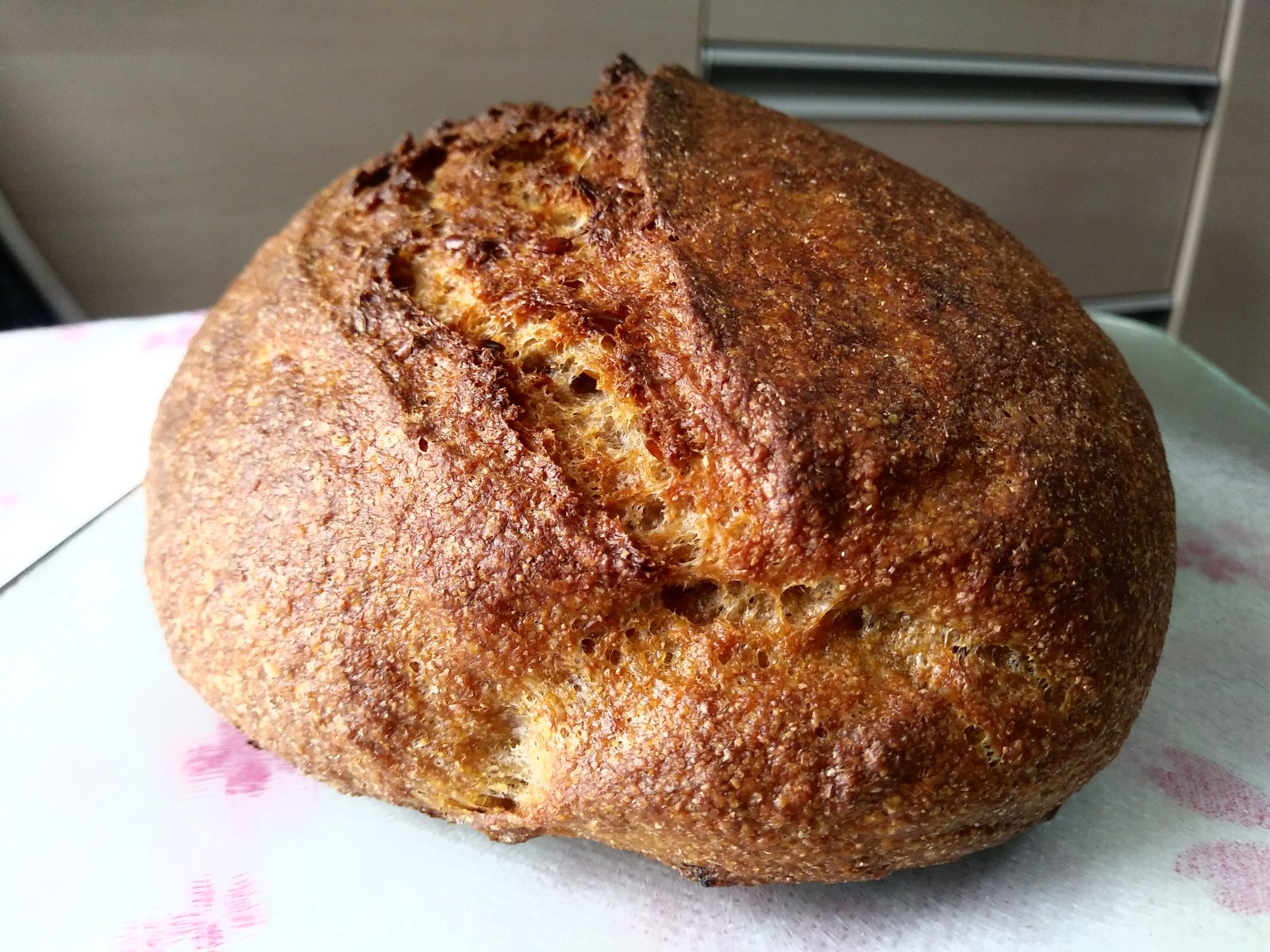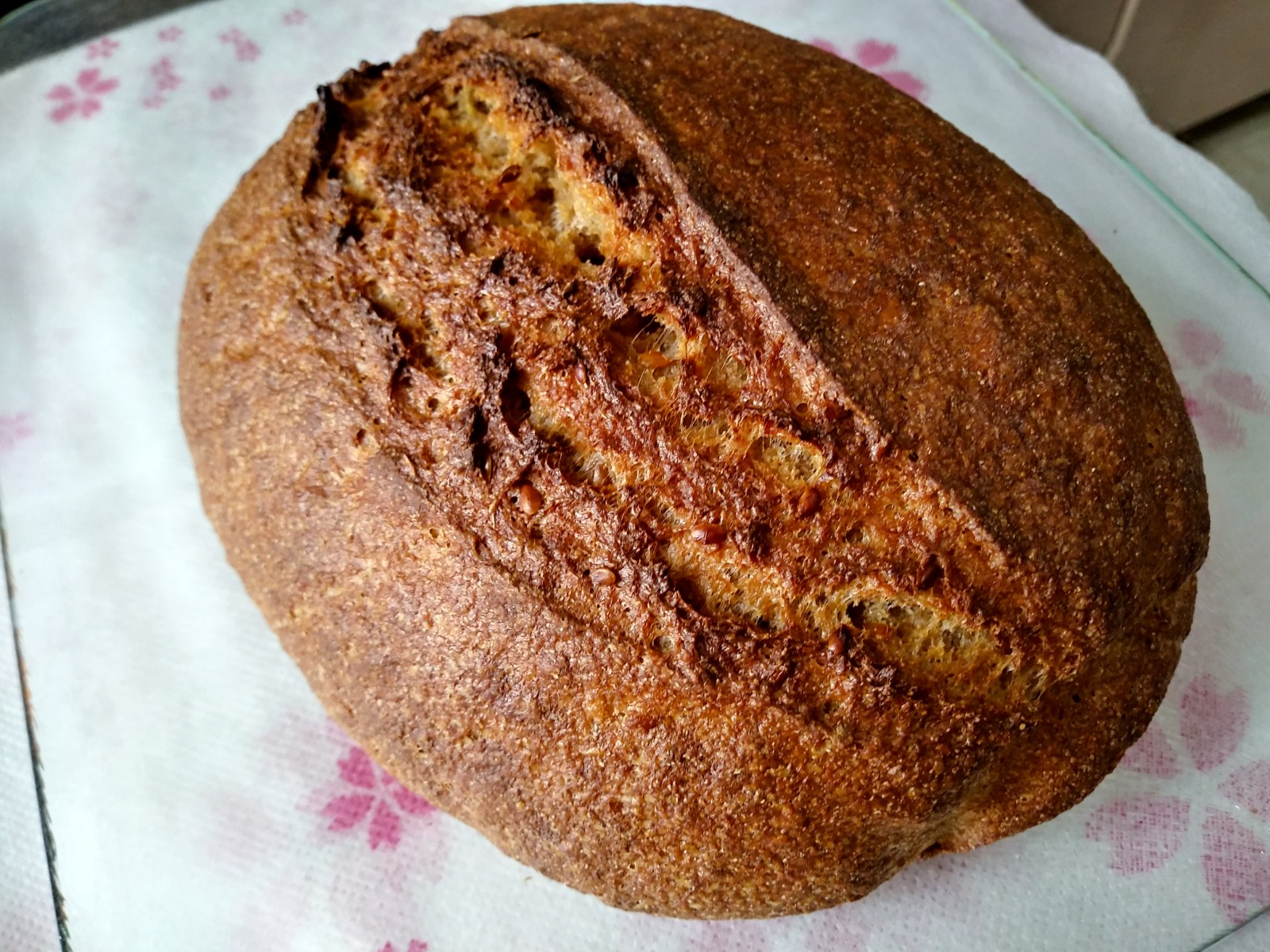 It has been a while since I achieved bloom like this. Cutting down on the bulk time and hydration paid off: no sign of proteases overload this time :) The bread has a lightly blistered crust and a crumb that is considerably open.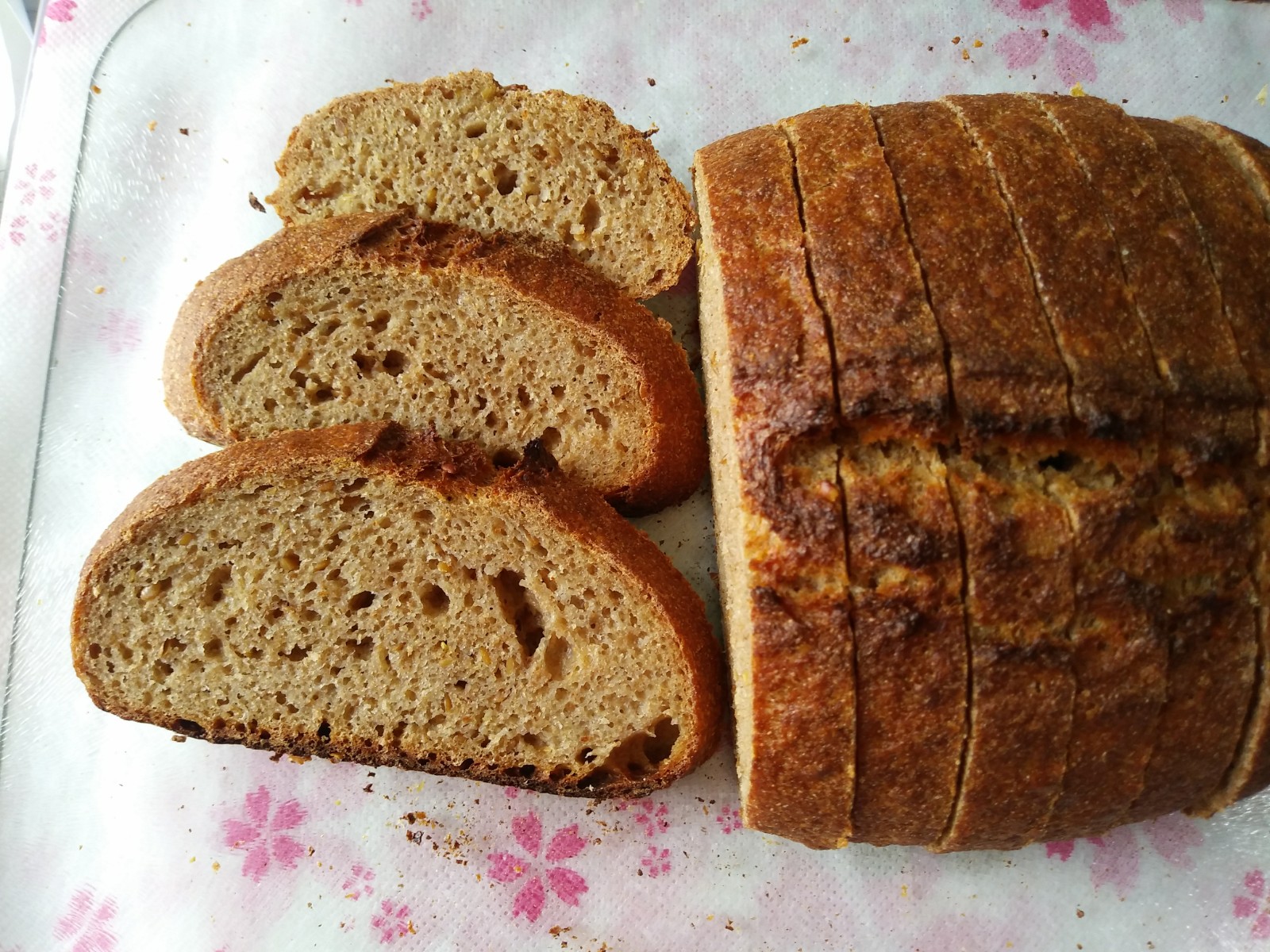 I know it sounds like an exaggeration but this bread is so tasty plain that it should be eaten as it is. No, not even butter or olive oil. Sprouted quinoa and barley flour have a strong nutty sweetness so it feels like there is ground almonds/pine nuts added to the dough.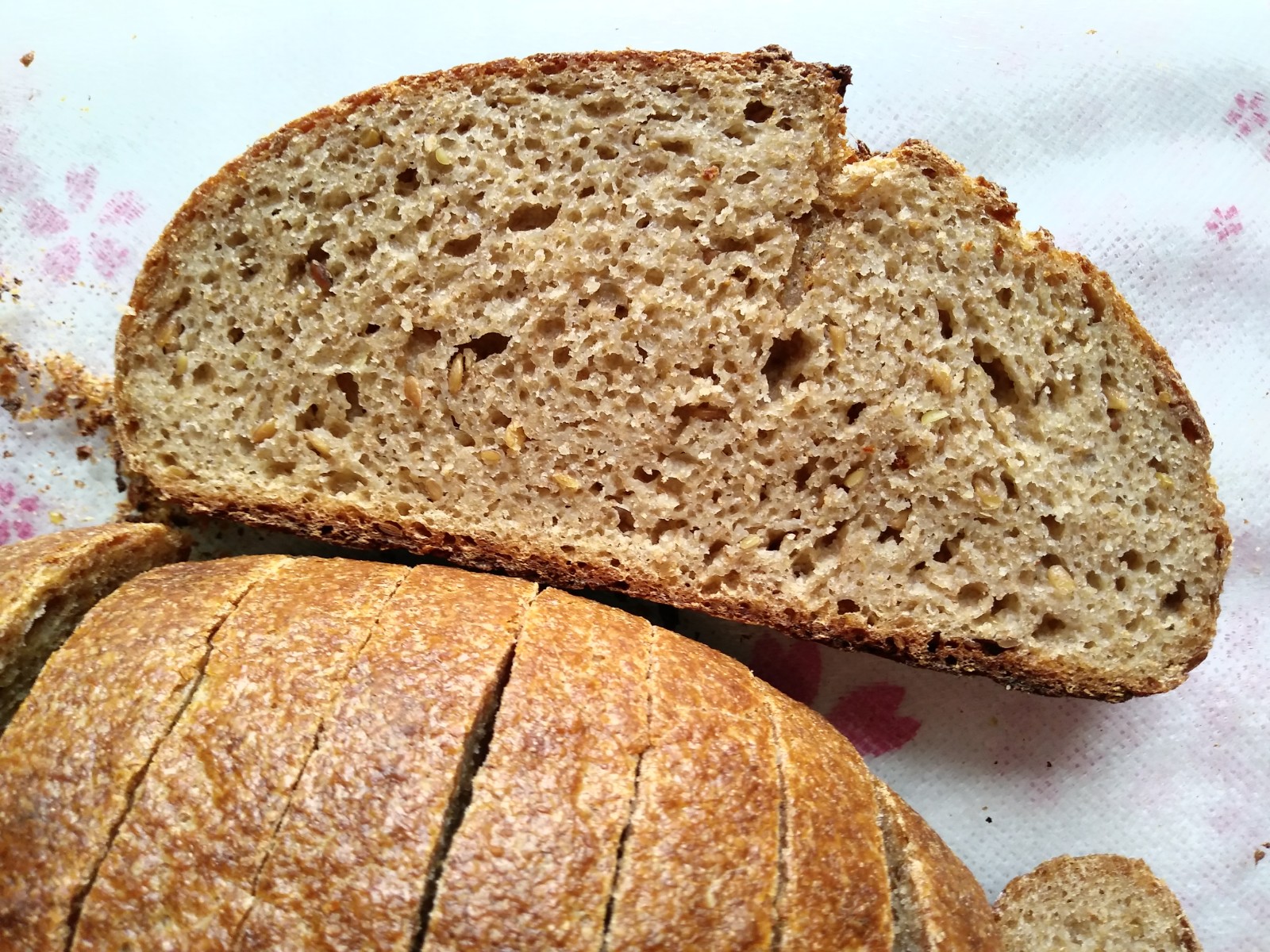 _____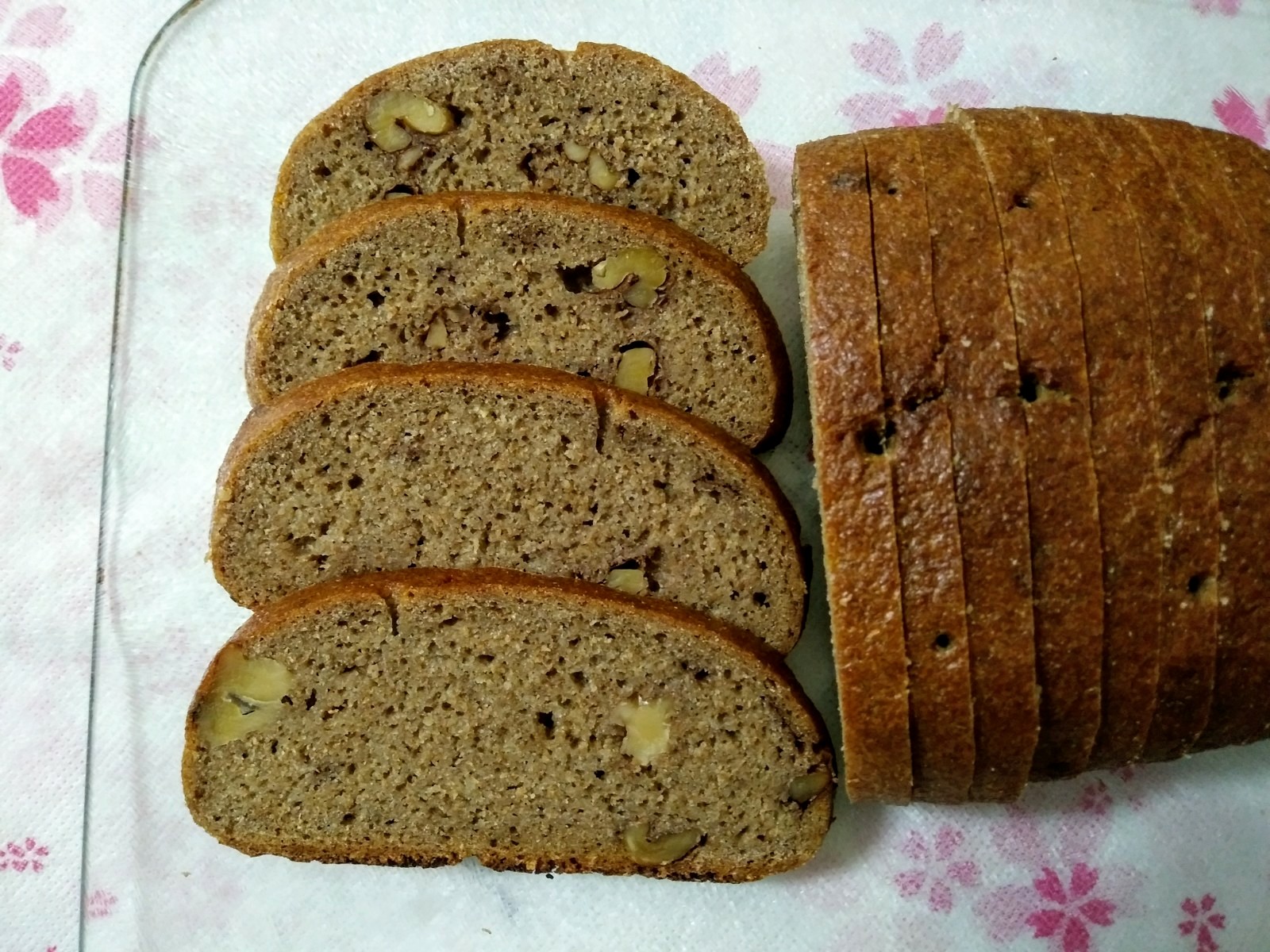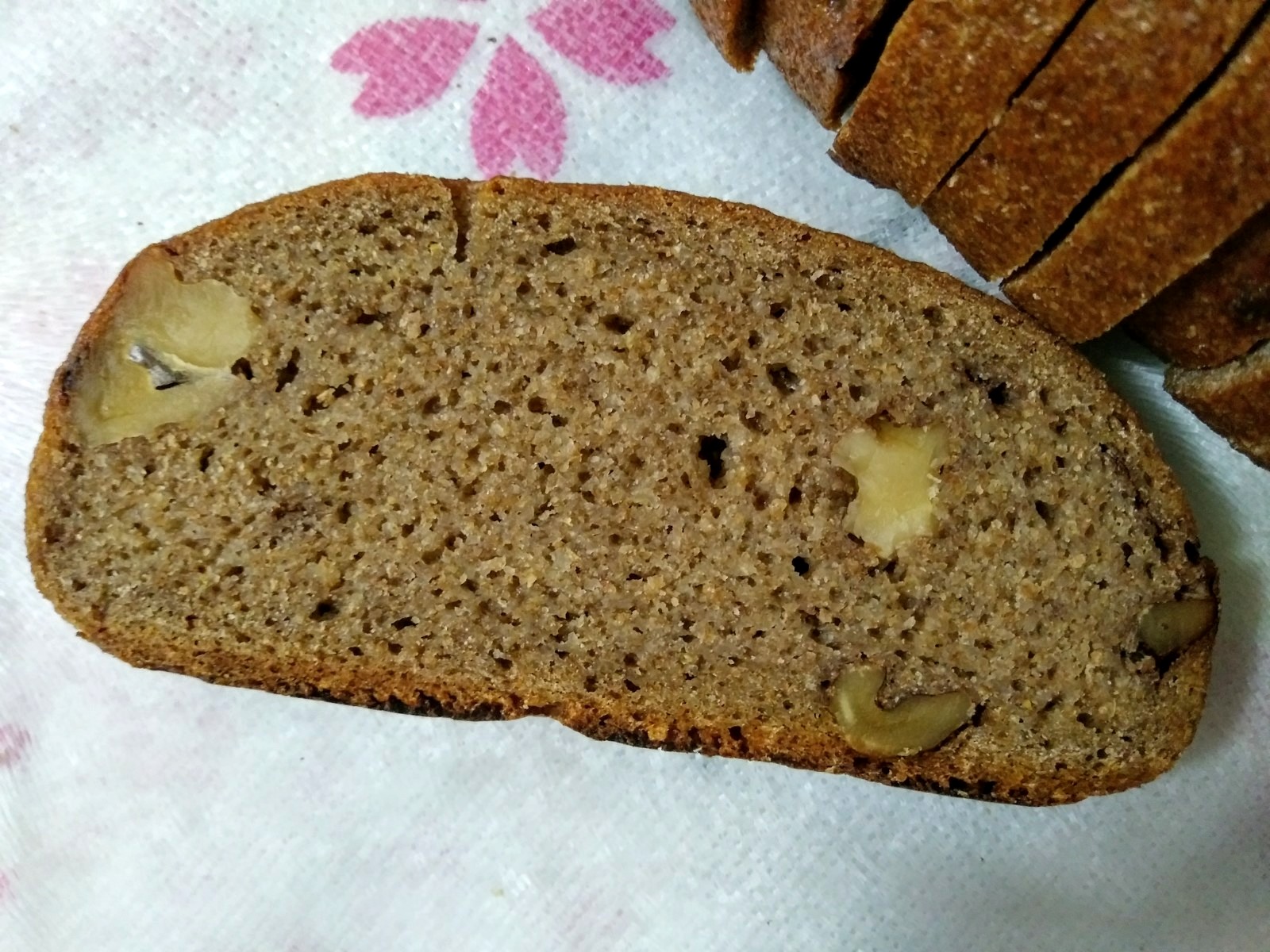 First high percentage rye bread: 70% whole rye SD with 10% Alt Altus (half rye half whole wheat), 20% whole spelt and toasted walnuts (Very flavourful thanks to the Alt Altus)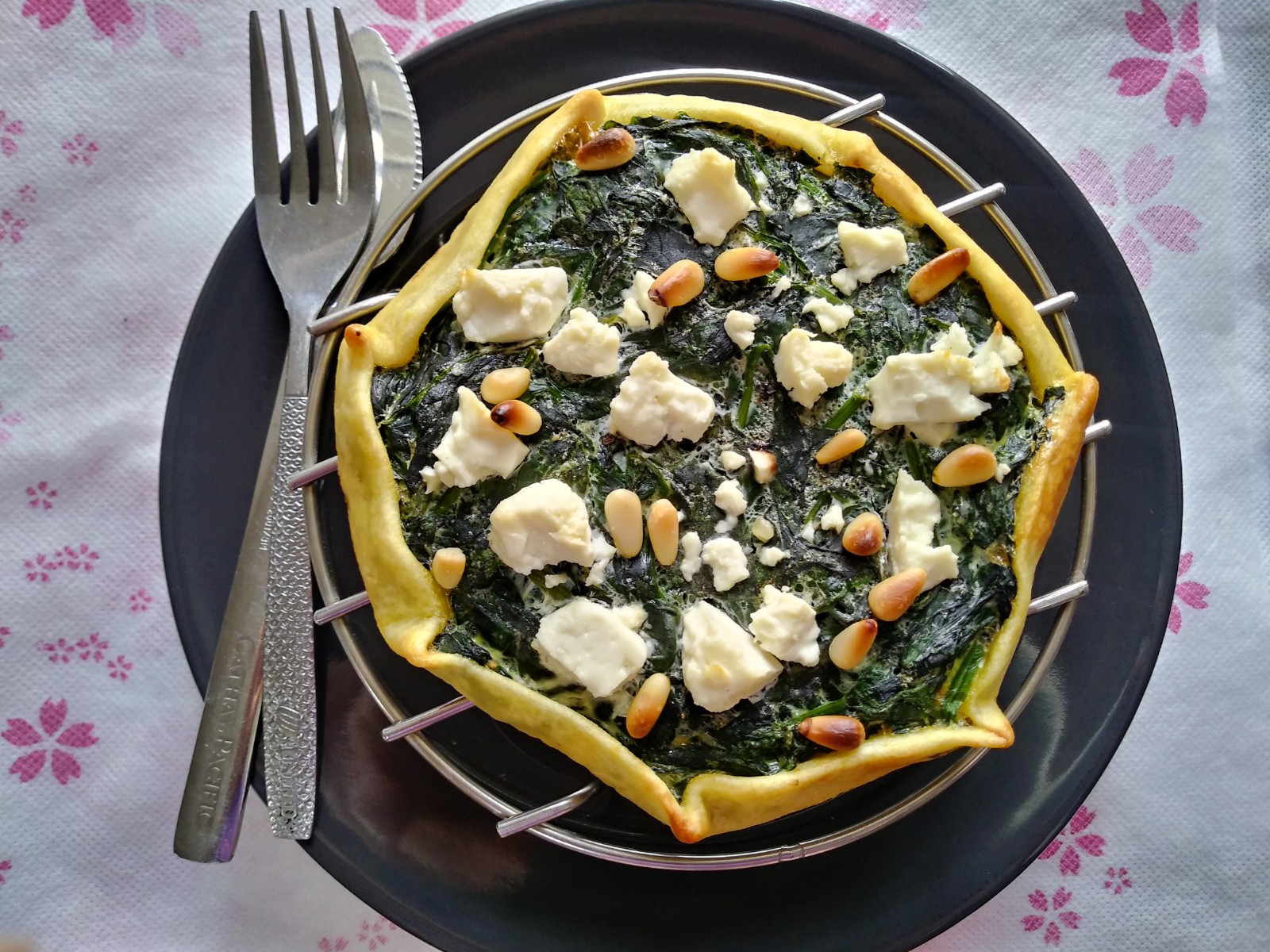 Spinach, egg white and feta pie topped with pine nuts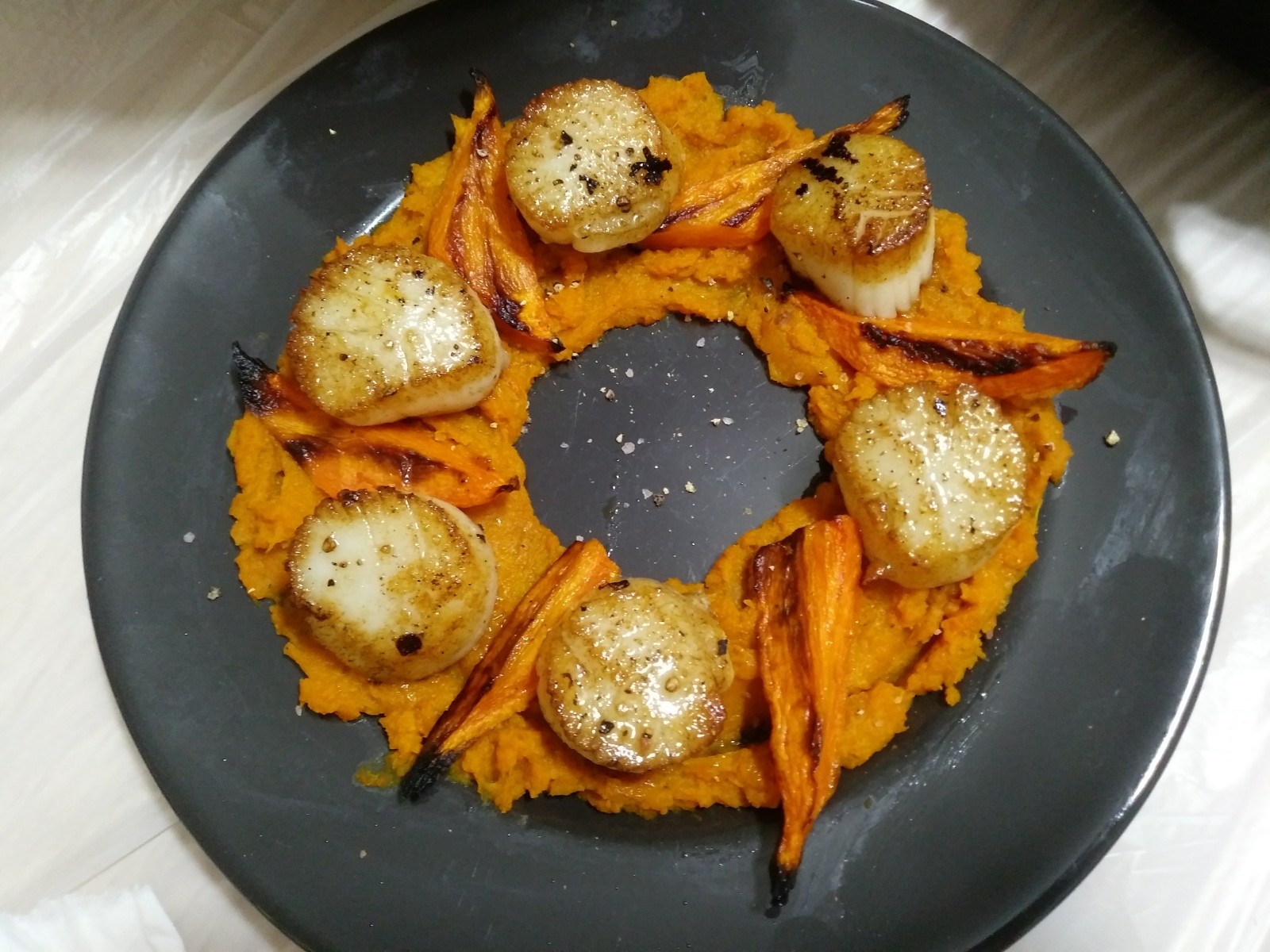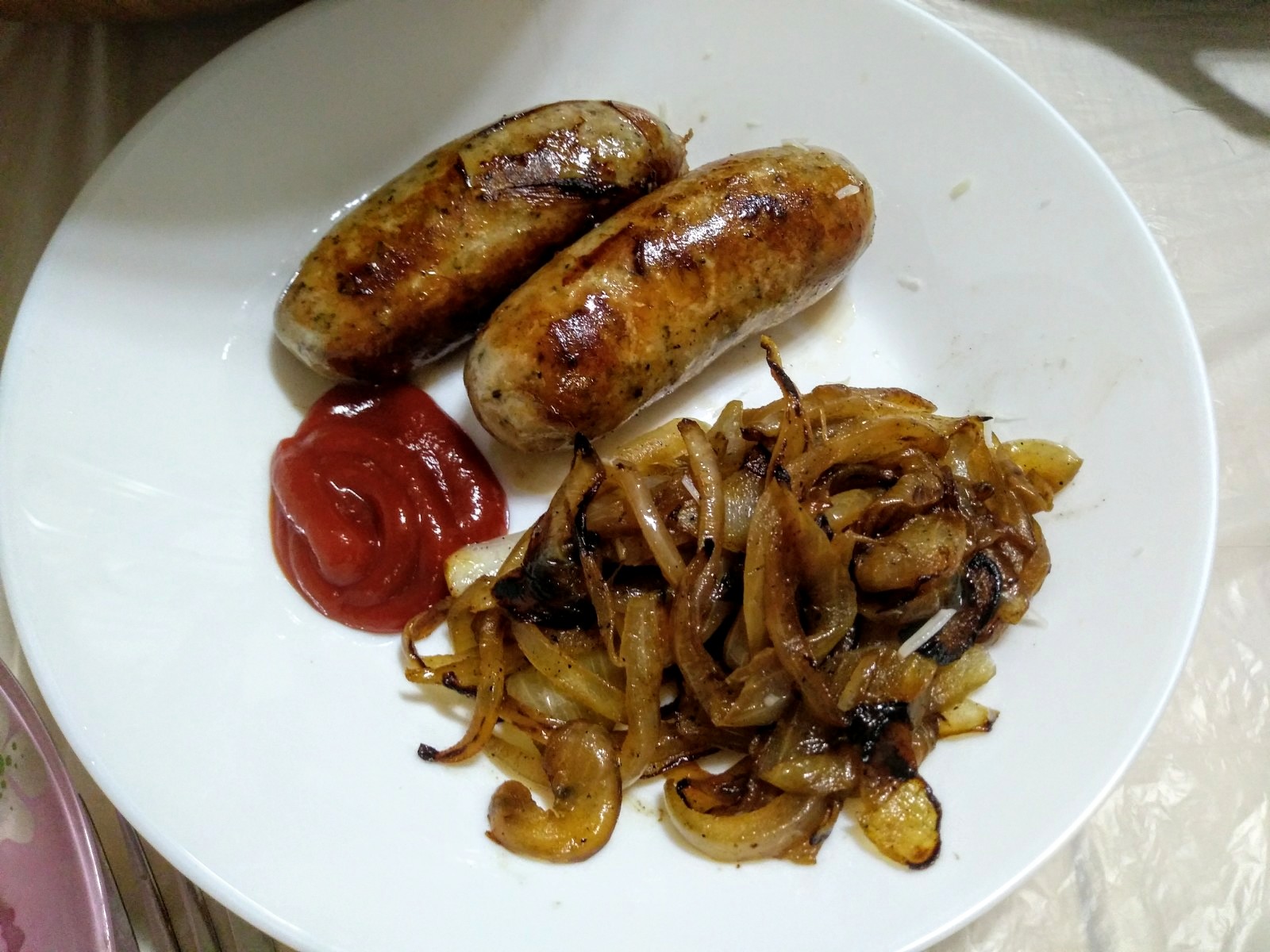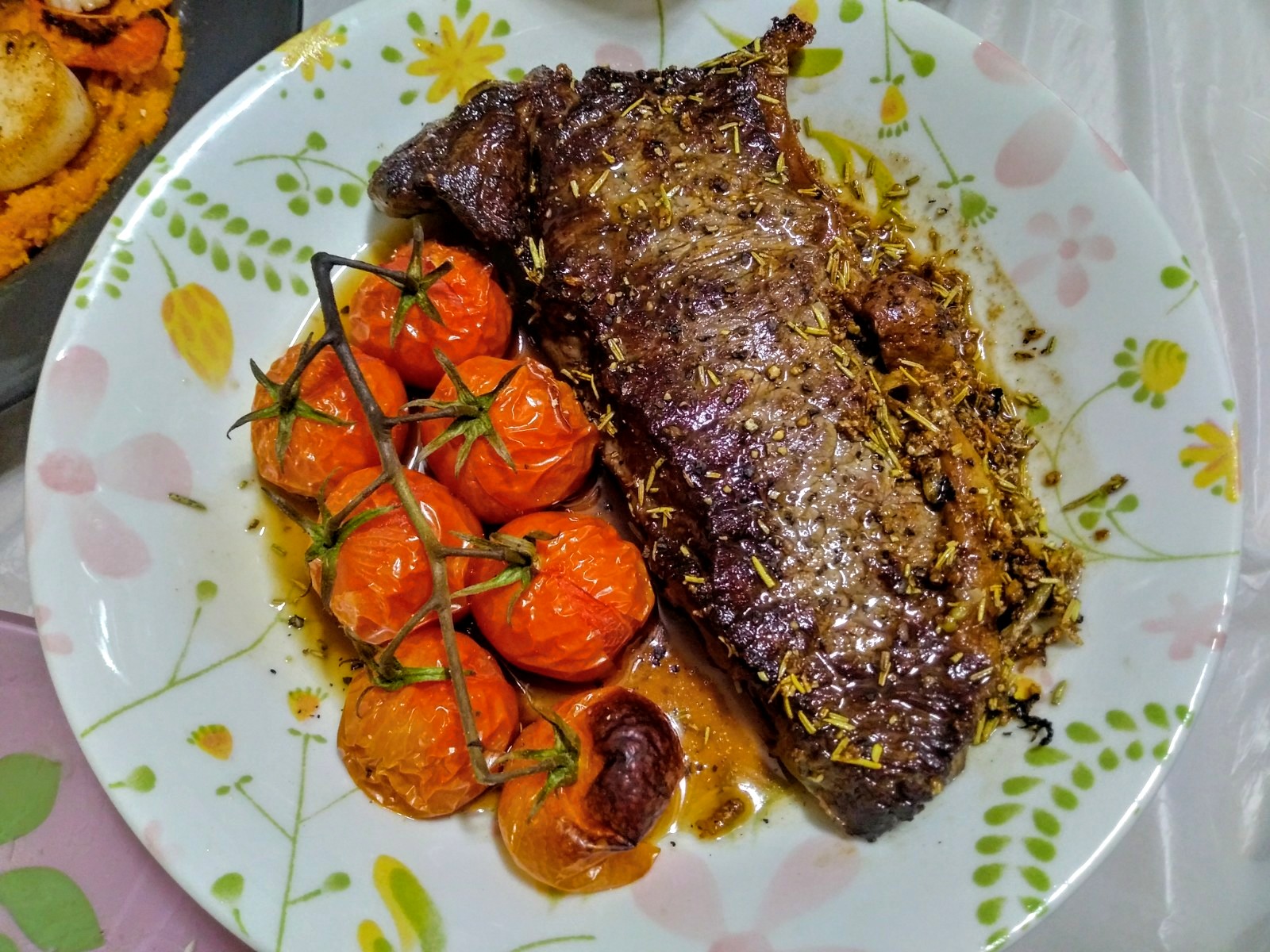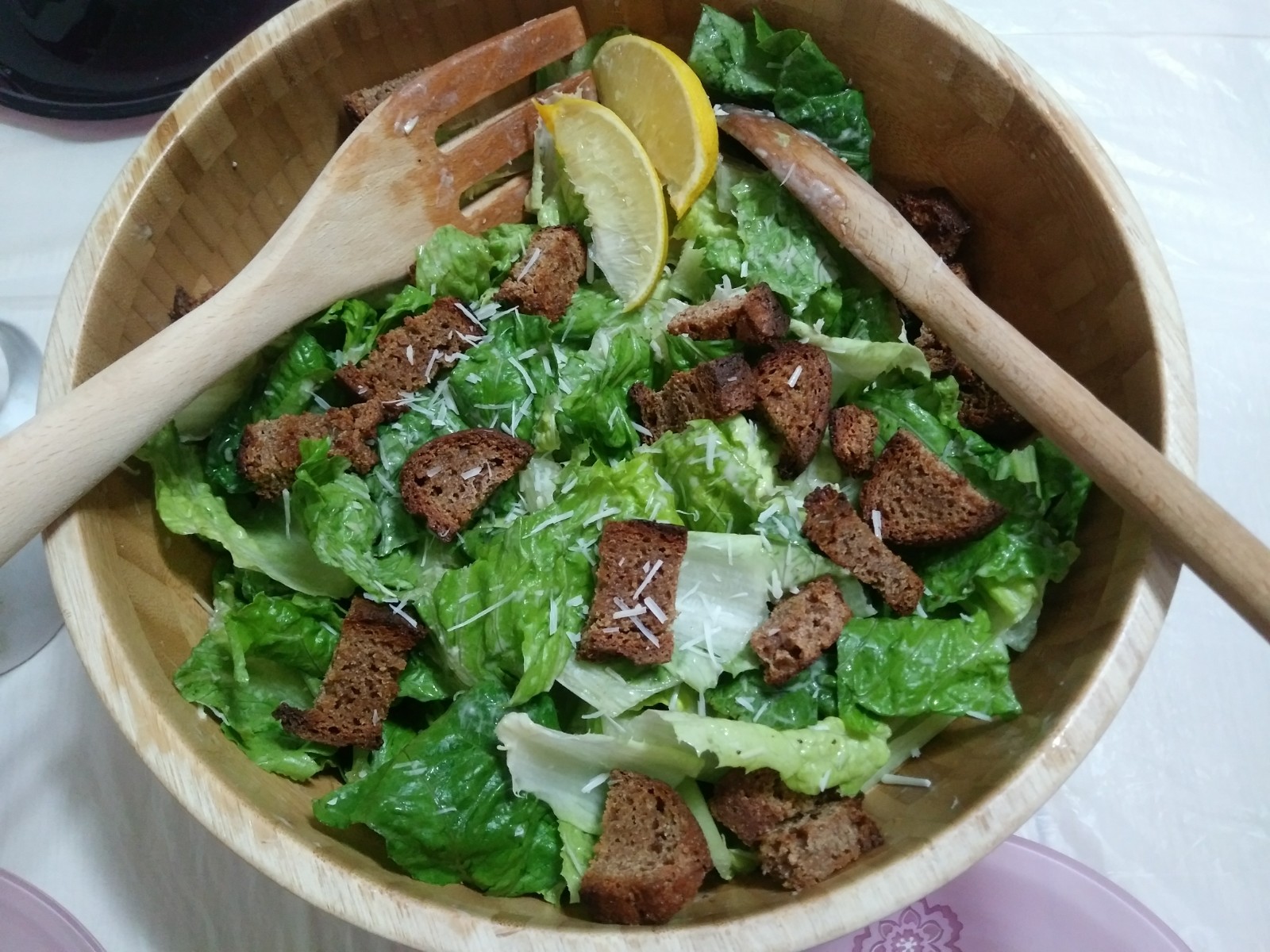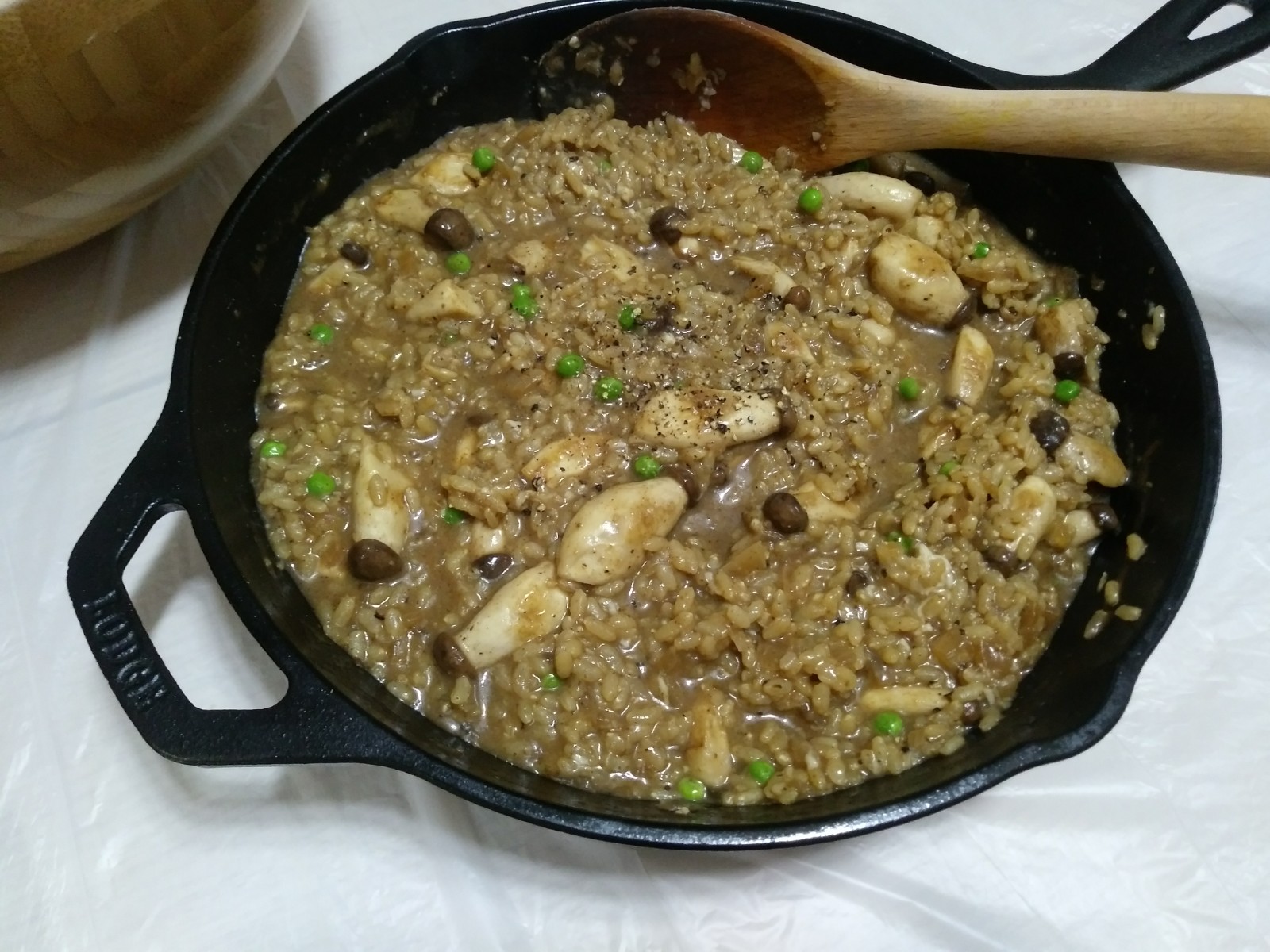 Mom's birthday dinner: pan-seared scallops with gingery roasted carrot puree, pan-seared steak with rosemary garlic pan sauce & roasted cherry tomatoes, pan grilled pork sausages with caramelized onion, and Caesar salad with 50% sprouted spelt croutons (so good!) and porcini risotto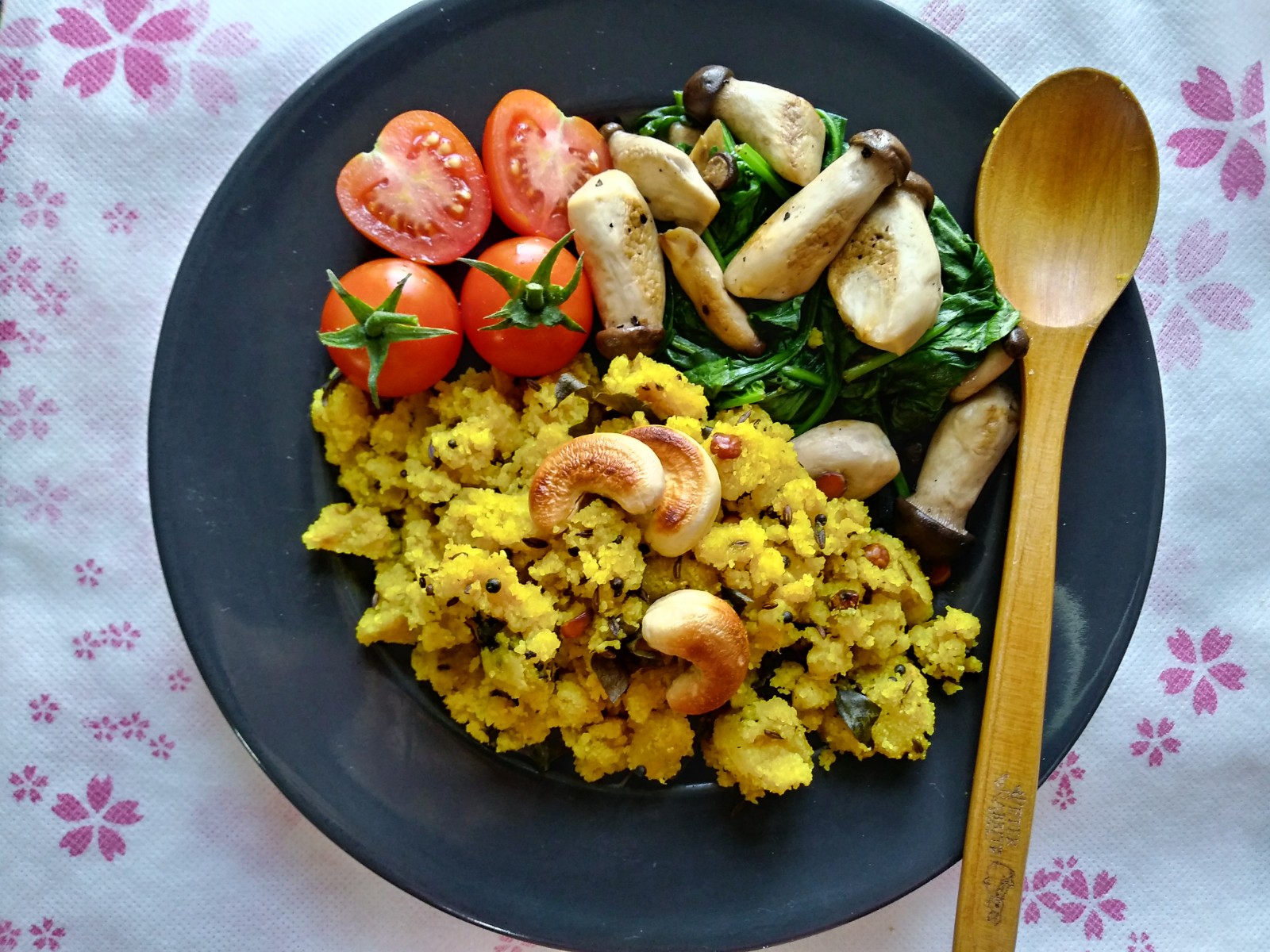 Spicy breakfast: rava upma with sauteed spinach and (baby?) king oyster mushrooms