November 10, 2018 - 5:35am
Three different 1-2-3 breads with Lee Morberg flour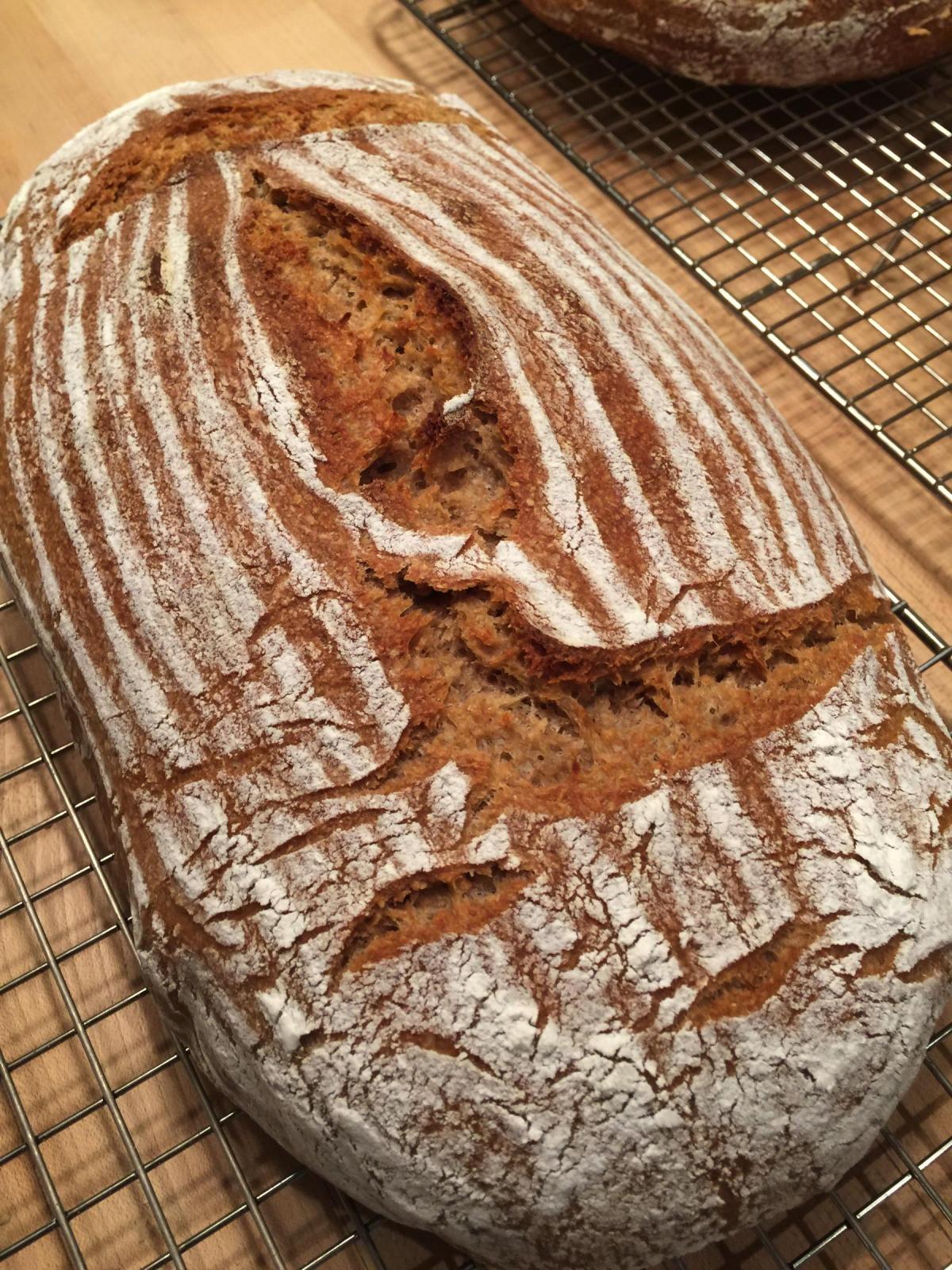 I fold the dough ove\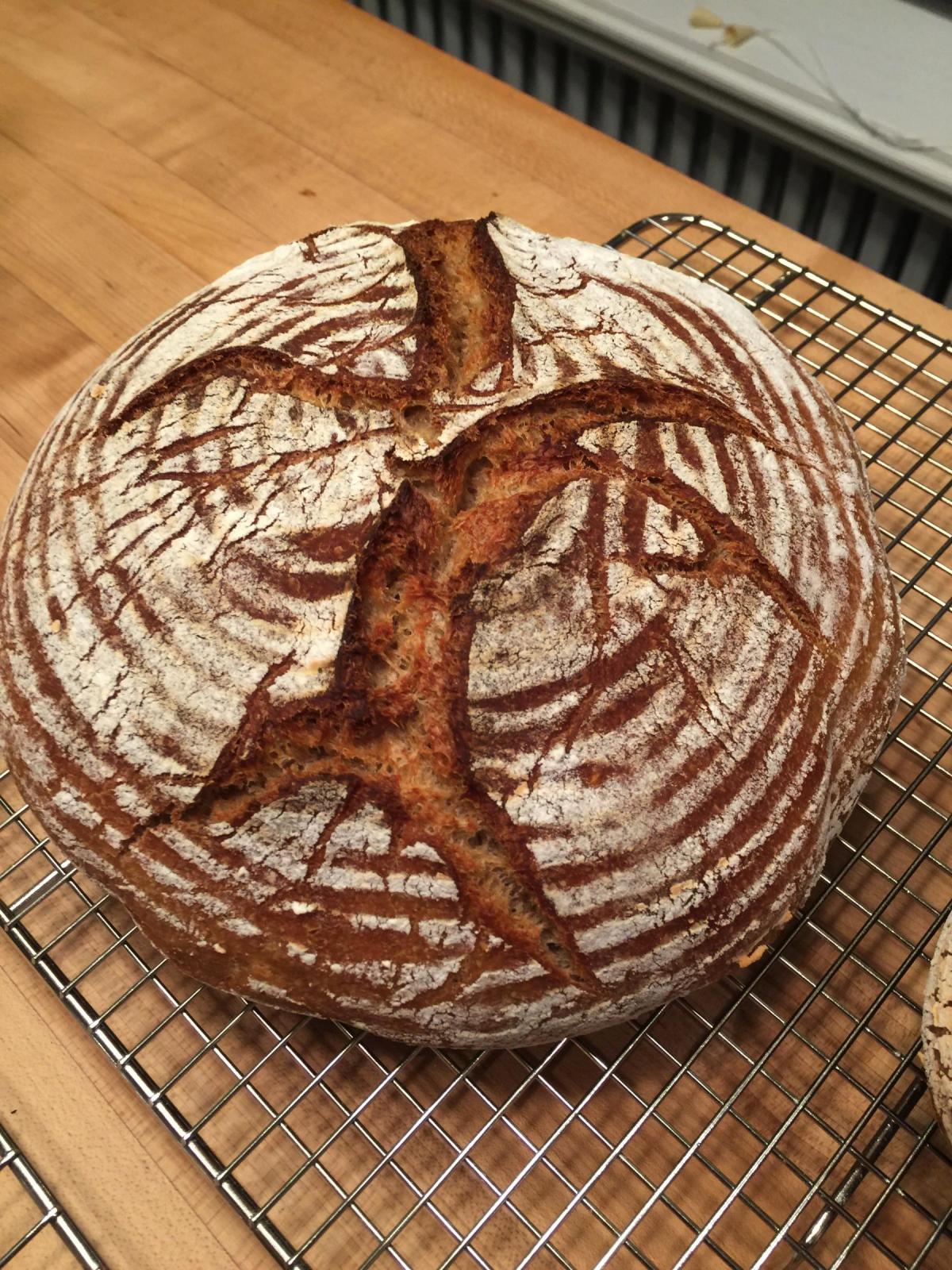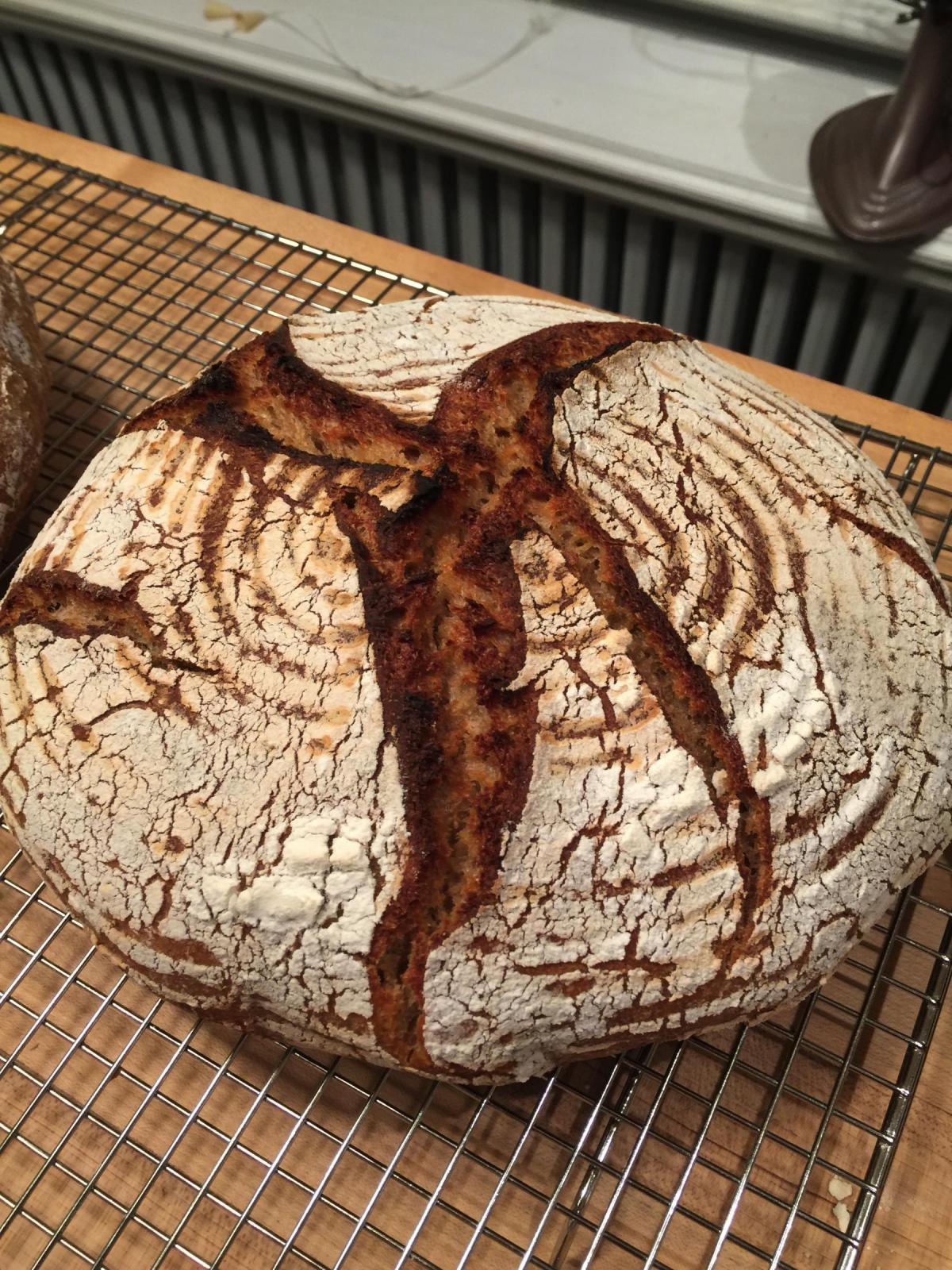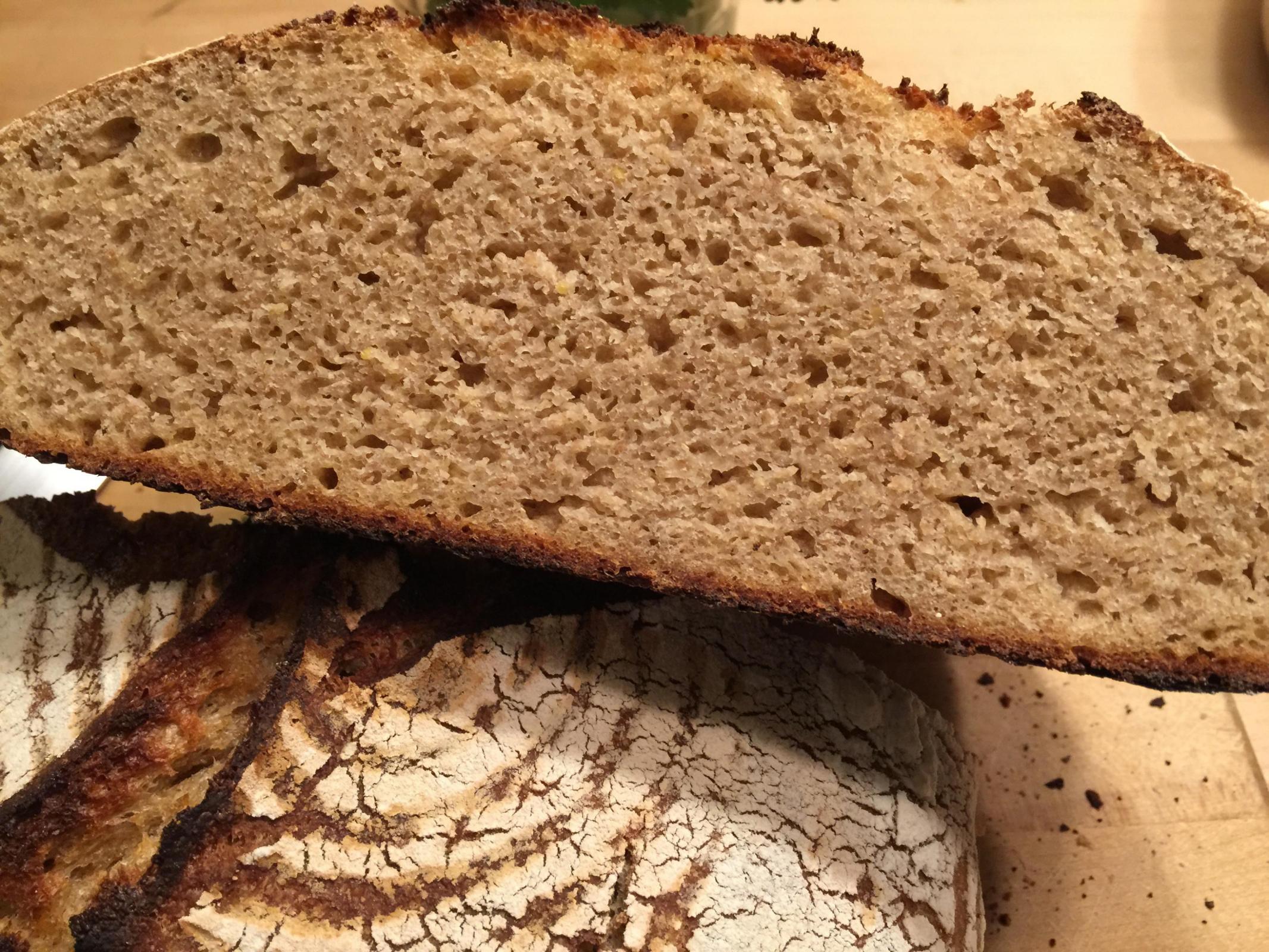 I made three 1-2-3 loaves . Each had 100 g of your wheat along with home milled  durum, spelt and my local mill provides my unbleached flour. I used 3 different levain. #1 was my 10 yr old SD starter fed with unbleached  ,#2 was my 7 yr old Apple YW fed with unbleached and #3 was my SD starter fed with semolina. Amazing rising power with almost no hands on time. Process for each bread:  I place all the salt in a thin area and spray well on top of the dough as it rests.  It is  left to rest for 1-2 hours. I then pat the dough to a 1/2" thickness  with sprays of additional water on the countertop and the dough surface. I fold the dough over and over left to right like strudel and then end to end. Rest for one hour. Repeat patting and fold once more. Leave till puffy.. only took 2 hrs.in the oven with a light on. I don't shape so much as I pull in the edges and pinch lightly and retard pinched side down. My oven is broken so I have to be careful of temps . It was supposed to be fixed today but that didn't happen! I am so pleased with the fragrance of the breads and the addition of Lee's  flour made the dough a pleasure to work with. 
 The first crumb shot is the Semolina fed SD levain. Flavor is VERY wheat and only a tiny bit sour. Crumb is extremely tender almost cake like and the crust is shatteringly crisp and caramelized. We love it. The second is the Apple YW crumb. Slightly sweet with no sour at all which is typical of YW. Very tender crumb as well and crust also delicious. The wheat flavor comes through amazingly well. I didn't cut the batard it is a gift but I will let you know when it is cut on Nov 25th at a dinner we will attend. The crumb is so perfectly fine and uniform. The amount of time spent touching the dough is less than 10 min total.  after the initial mixing of levain/water/flour. All of the gluten development is due to time . The dough is SO extensible after 
Thank you again and I look forward to using Lee's flour .