October 15, 2018 - 8:17am
Cheaty 123 Sourdough: Double Rice Comte SD
With some simple calculations, you'll realize that the 123 formula creates dough with a hydration of roughly 71.4%. This is totally fine if you're working with white dough but not so much for someone like me, who prefers baking with higher percentages of whole grain. That's why I made a porridge with batter-like consistency to bring the hydration up to 92% :)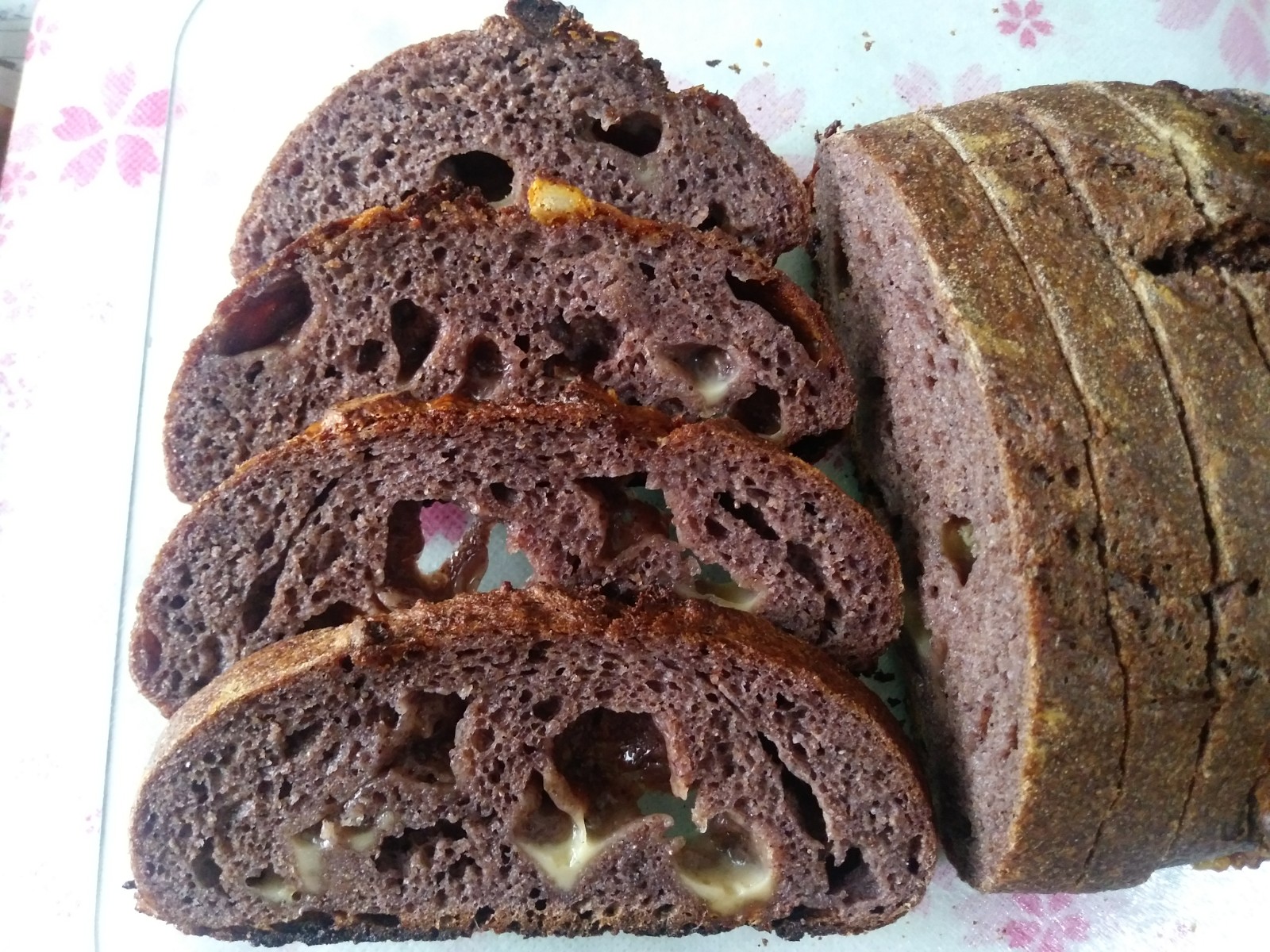 Purple & Red Rice Porridge Comte Sourdough
For porridge:
39g      20.5%    Freshly milled germinated red rice flour
39g      20.5%    Freshly milled whole purple rice flour
117g    61.6%    Whey
For dough:
190g       100% (3 parts out of 6)           Freshly milled whole spelt flour
127g          66.8% (2 parts out of 6)       Cold water
64g          33.7% (1 part out of 6)            Starter (half whole rye, half whole wheat)
9g           4.74% (3% of total flour)         Vital wheat gluten
5g          2.63% (1.67% of total flour)     Salt
Add-ins:
60g        31.6% (20% of total flour)        Comte, cubed
___________
300g 100%    Whole grain
276g  92%    Total hydration
Make the porridge. Combine the rice flour and whey in a small pot. Heat it over medium heat while stirring until thickened. Optionally, sift out the bran of spelt flour and mix it into the porridge to soften.
Roughly combine the porridge and all dough ingredients for the salt and leaven, autolyse for 20 minutes. Knead in the reserved ingredients then ferment for 15 minutes. Fold in the add-ins and ferment for 3 hours longer.
Preshape the dough then let it rest for 15 minutes. Shape the dough and put in into a banneton. Retard for 12 hours.
Preheat the oven at 250°C/482°F. Take the dough out of the fridge and let it warm up for 20 minutes at room temperature.
Score and spritz the dough then bake at 250°C/482°F with steam for 15 minutes then without steam for 25 minutes more or until the internal temperature reaches a minimum of 208°F. Let cool for at least 2 hours before slicing.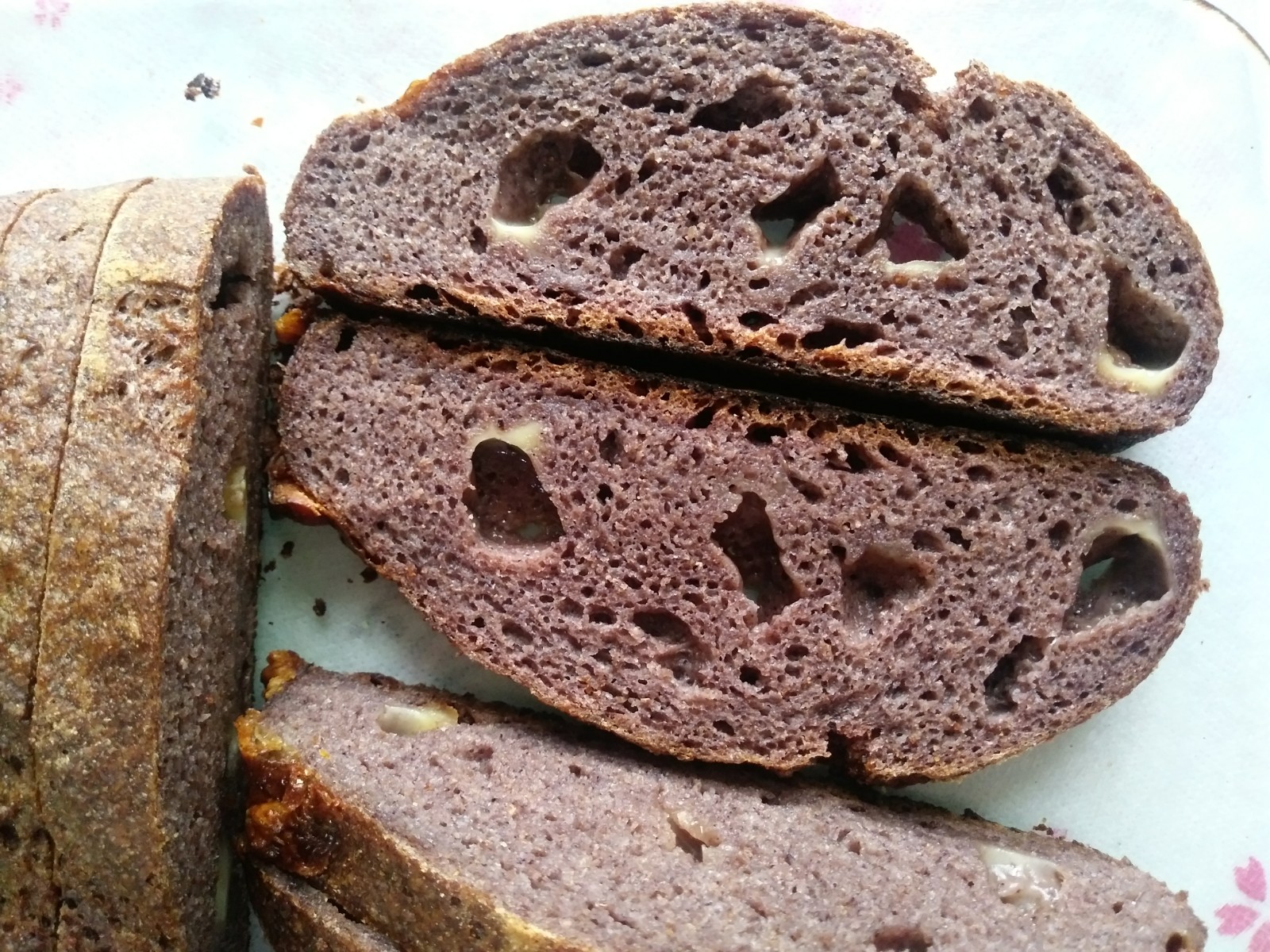 I always get killer crust: thin, crispy and super easy to cut into, when cheese is incorporated into dough. As the dough was baking, the cheese melted and its fats fried the crust. The oven spring was not impressive but not too bad either.
This bread has an interesting texture. It's soft and moist yet slightly chewy, resembling the texture of mochi. The altra crackly crust contrasts the springy crumb nicely.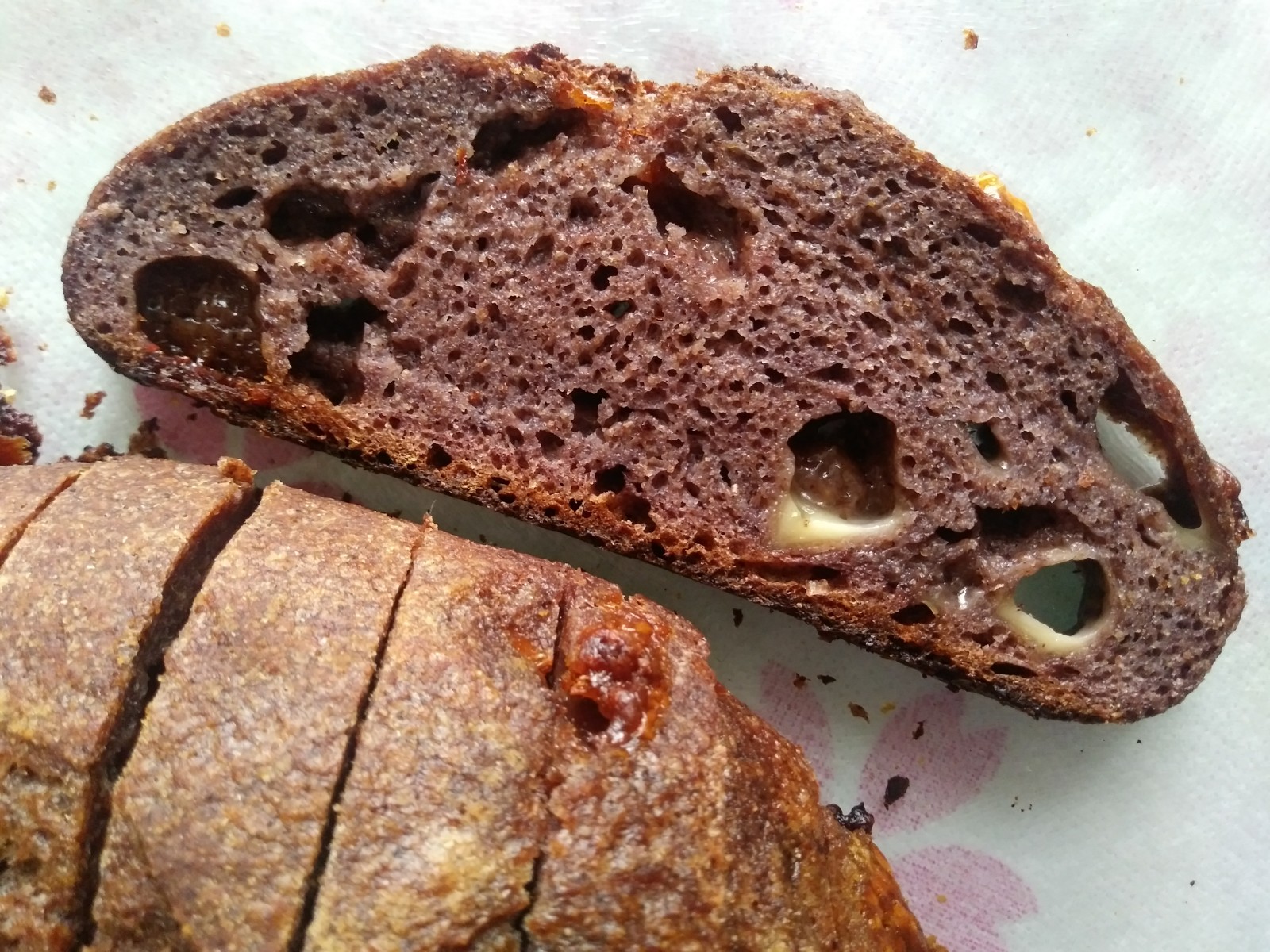 Not only is the purple crumb captivating, its highly aromatic flavour is also worth mentioning. Purple rice, red rice and spelt together contributes sweetness in this bread. There is very little sourness and no bitterness at all so even sourdough and whole grain haters would approve it.
________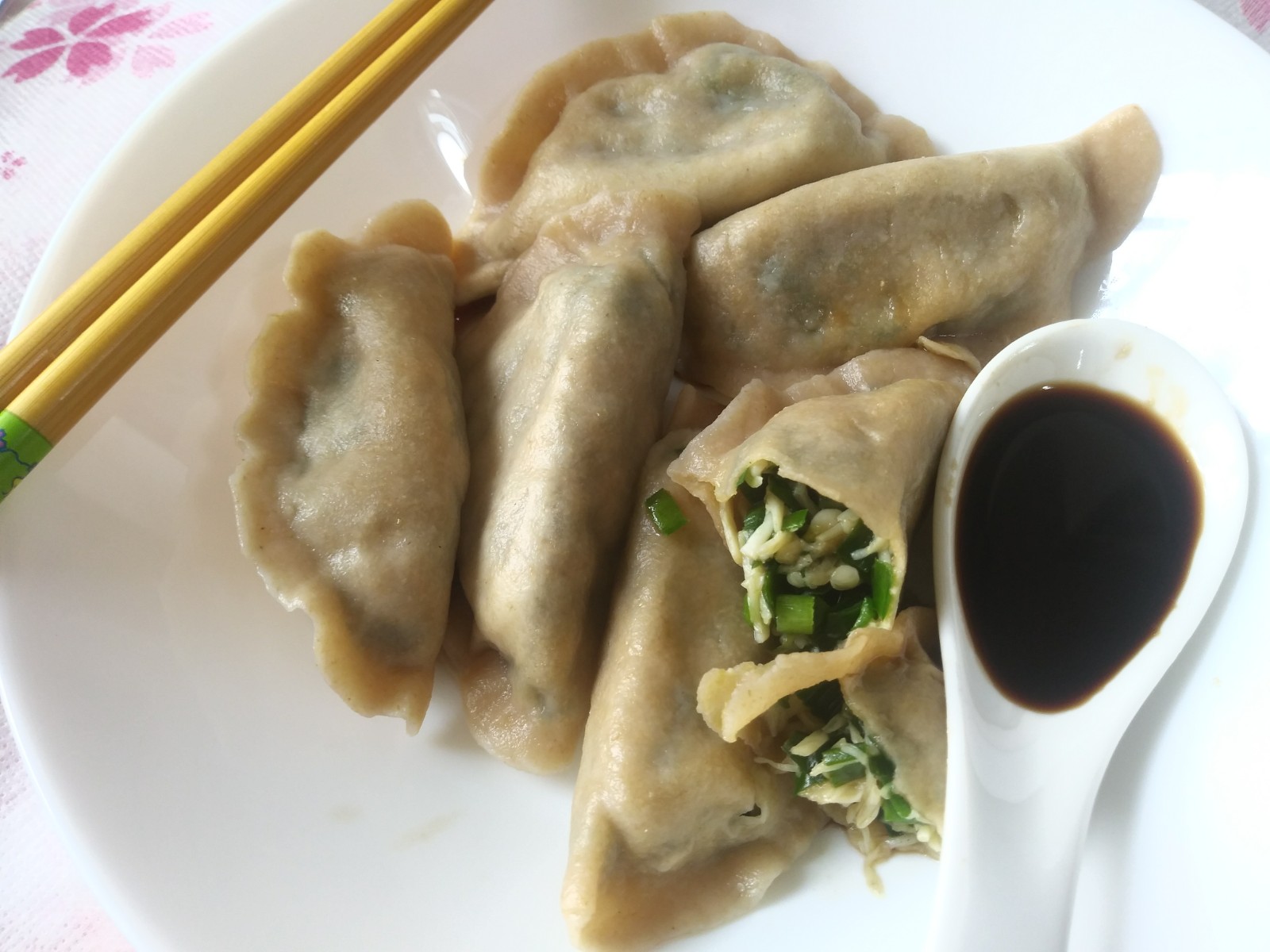 Homemade whole wheat garlic chives dumplings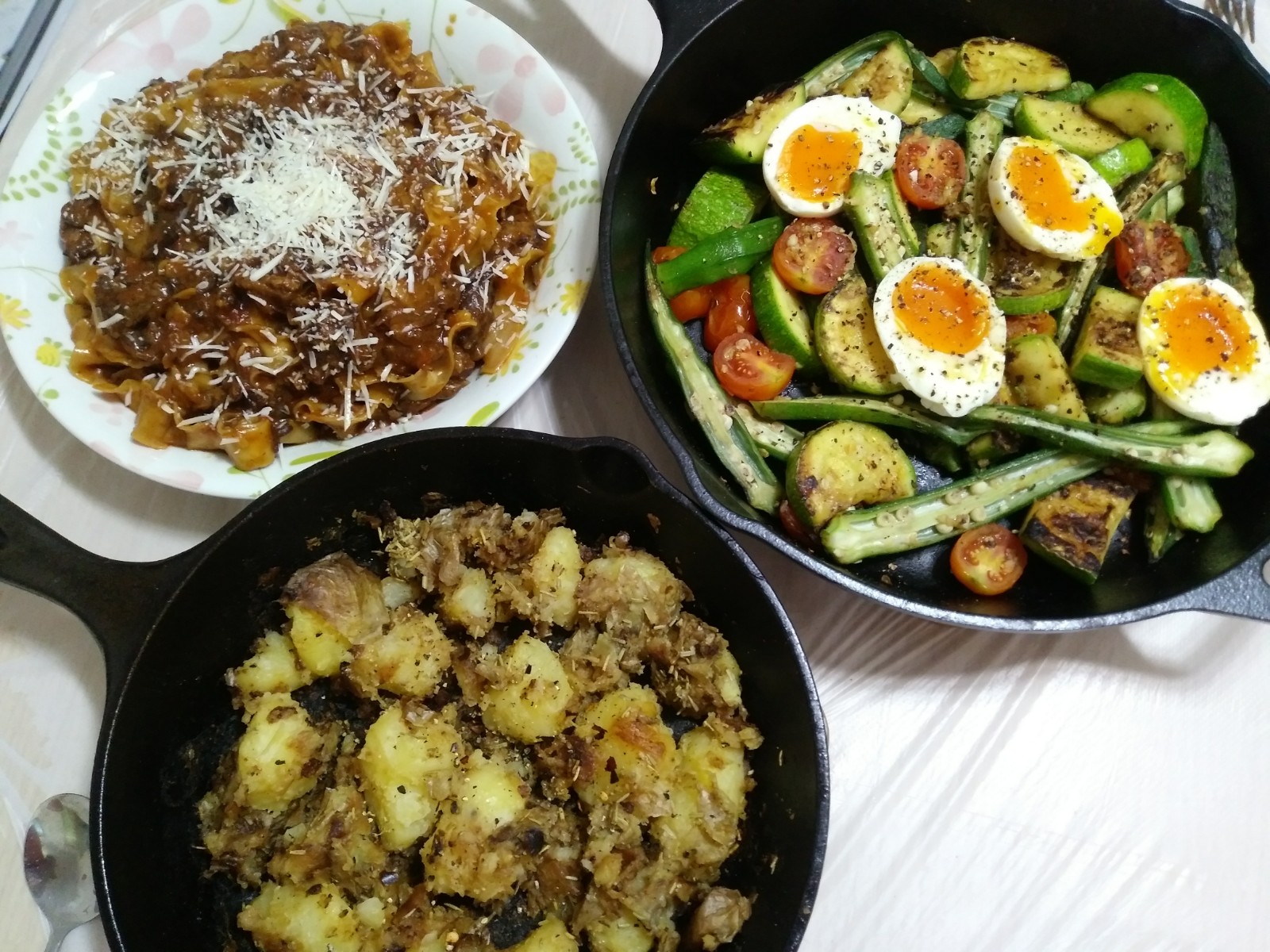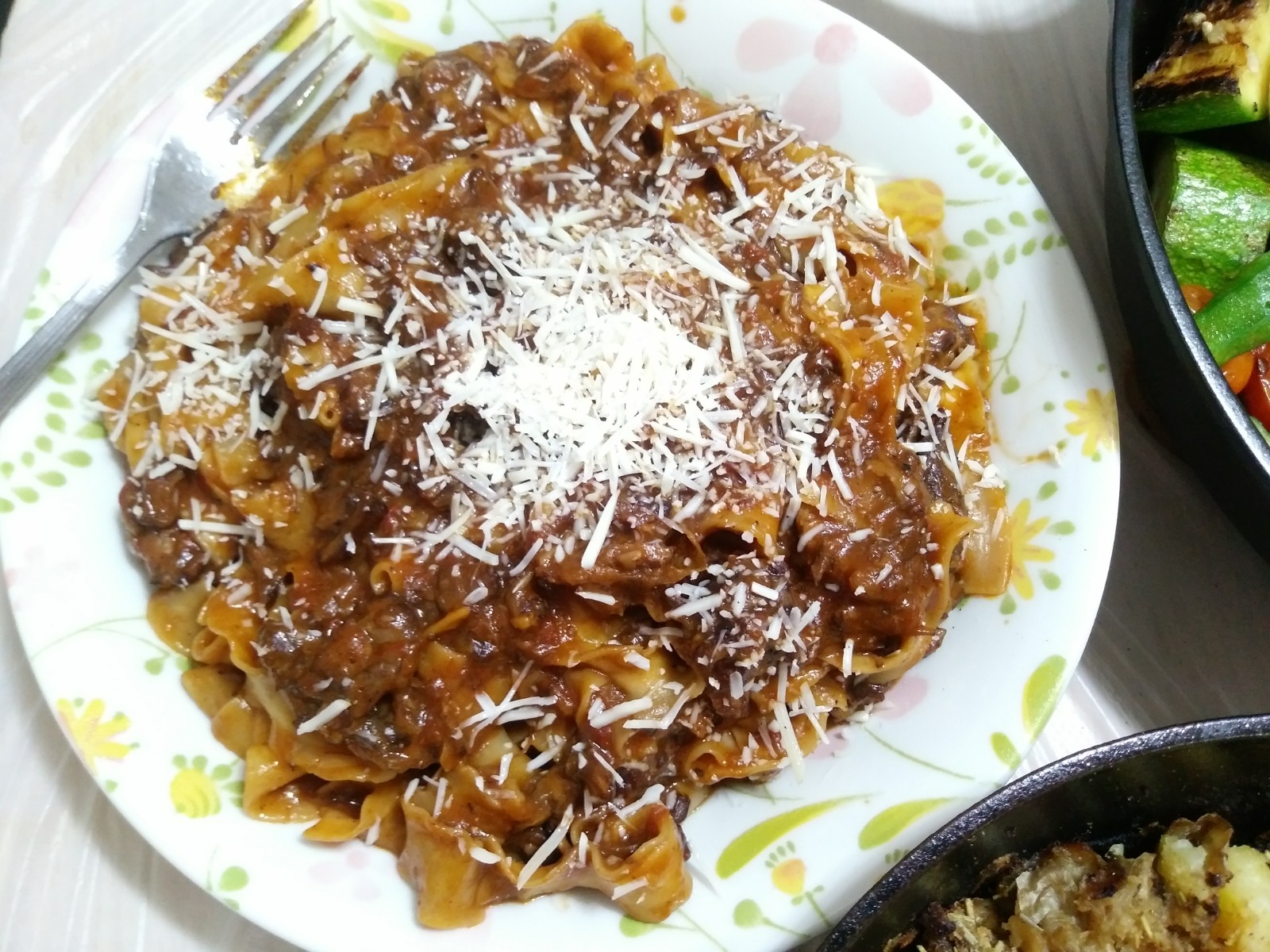 Pressure cooked red wine beef ragu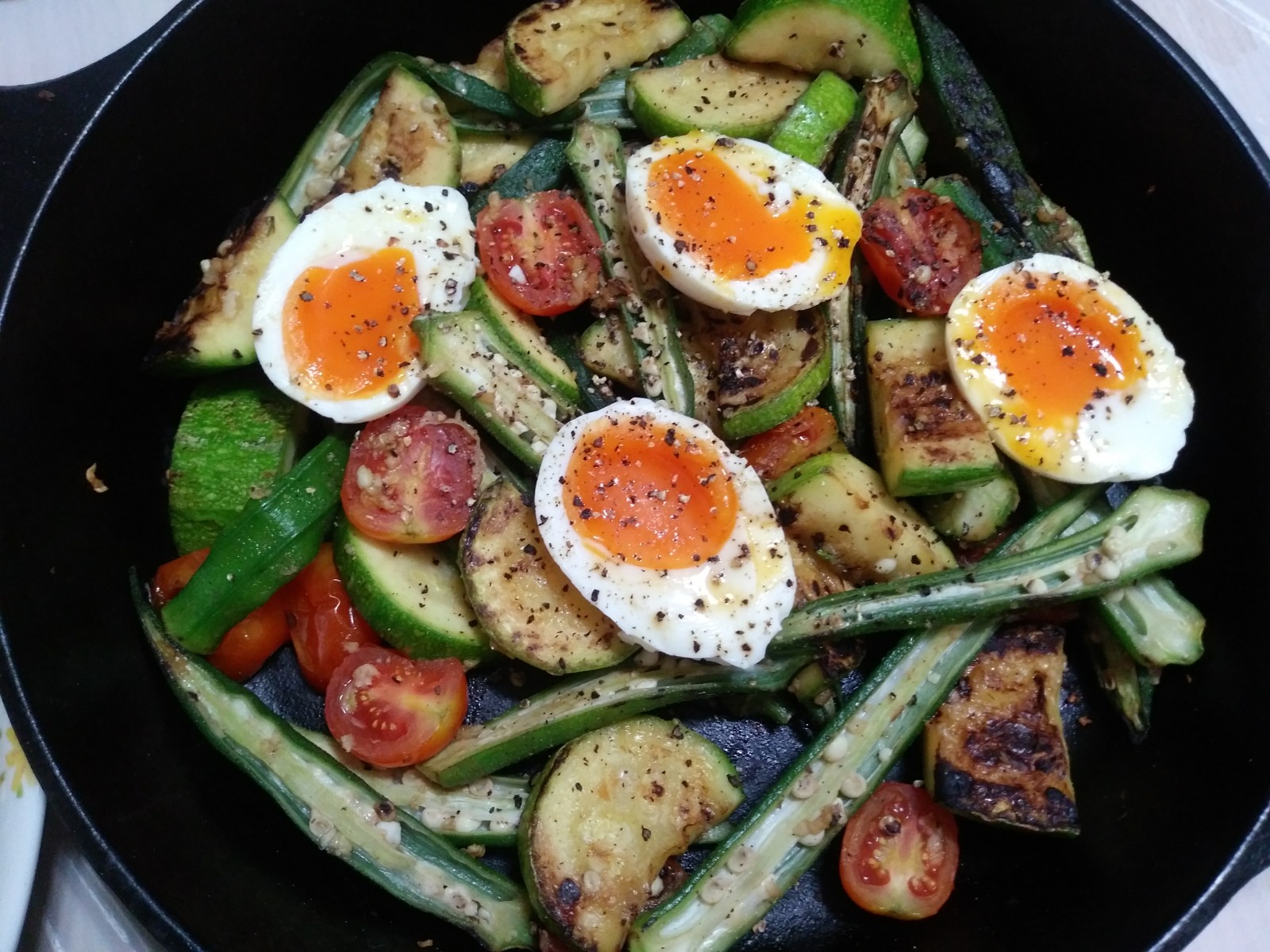 Pan grilled veggies with soft boiled eggs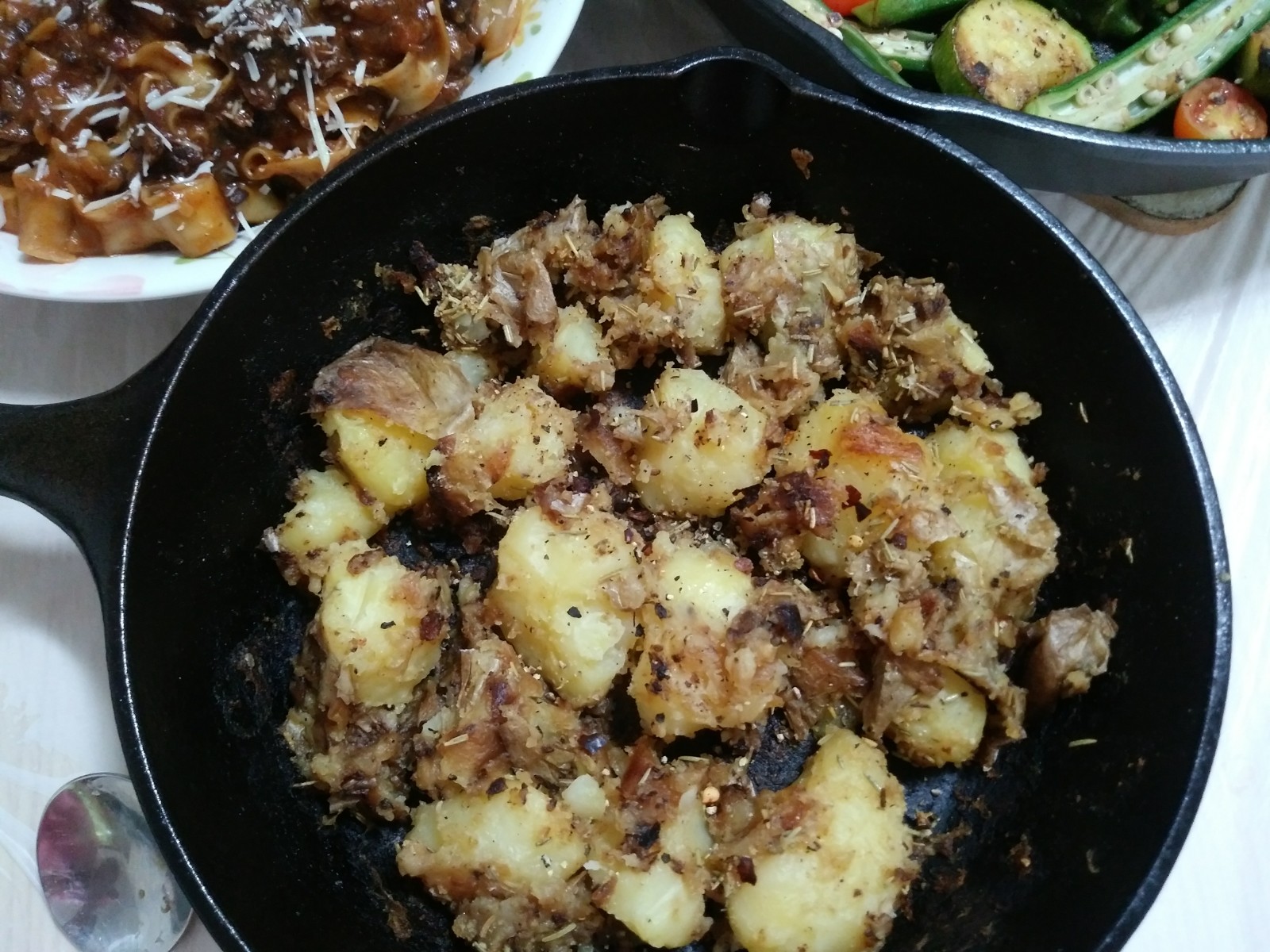 Garlic & thyme potatoes