October 11, 2018 - 9:31pm
My all time favorite recipe - Sourdough Sugar Cookies! They are soft and fluffy and just so amazing. I hope you'll enjoy this recipe as well and give it a try. Truly worth the time! Thank you GeniusKitchen!! Recipe Here - Sourdough Sugar Cookies 
p.s. I highly recommend using Animal (Pork or Duck) Lard, Real (Grass Fed) Butter, or Coconut Oil as the fat. 
Cookies: Cream together shortening and sugar.
Add eggs, sourdough starter, and flavorings;.
mix well.
Stir flour mixture into starter mixture until well blended.
Chill dough, if desired.
Roll out dough 1/4-inch thick and cut with cookie cutters.
Place on ungreased cookie sheet.
Bake at 350° until very lightly browned.
Remove immediately from oven and transfer cookies to cooling rack.
When cool, paint with egg yolk paint.
Use clean paint brush.
Decorate with icing.
Egg-Yolk Paint: Blend together egg yolks, water, desired good coloring and corn syrup to sweeten.
If you want to use more than one color, divide into small jars before adding color.
Icing: Combine ingredients.
Beat with electric mixer at high speed for 7-10 minutes--Icing is now ready to use.
Keep bowl covered with damp cloth to prevent drying.
Icing will dry very hard and cookies are stackable.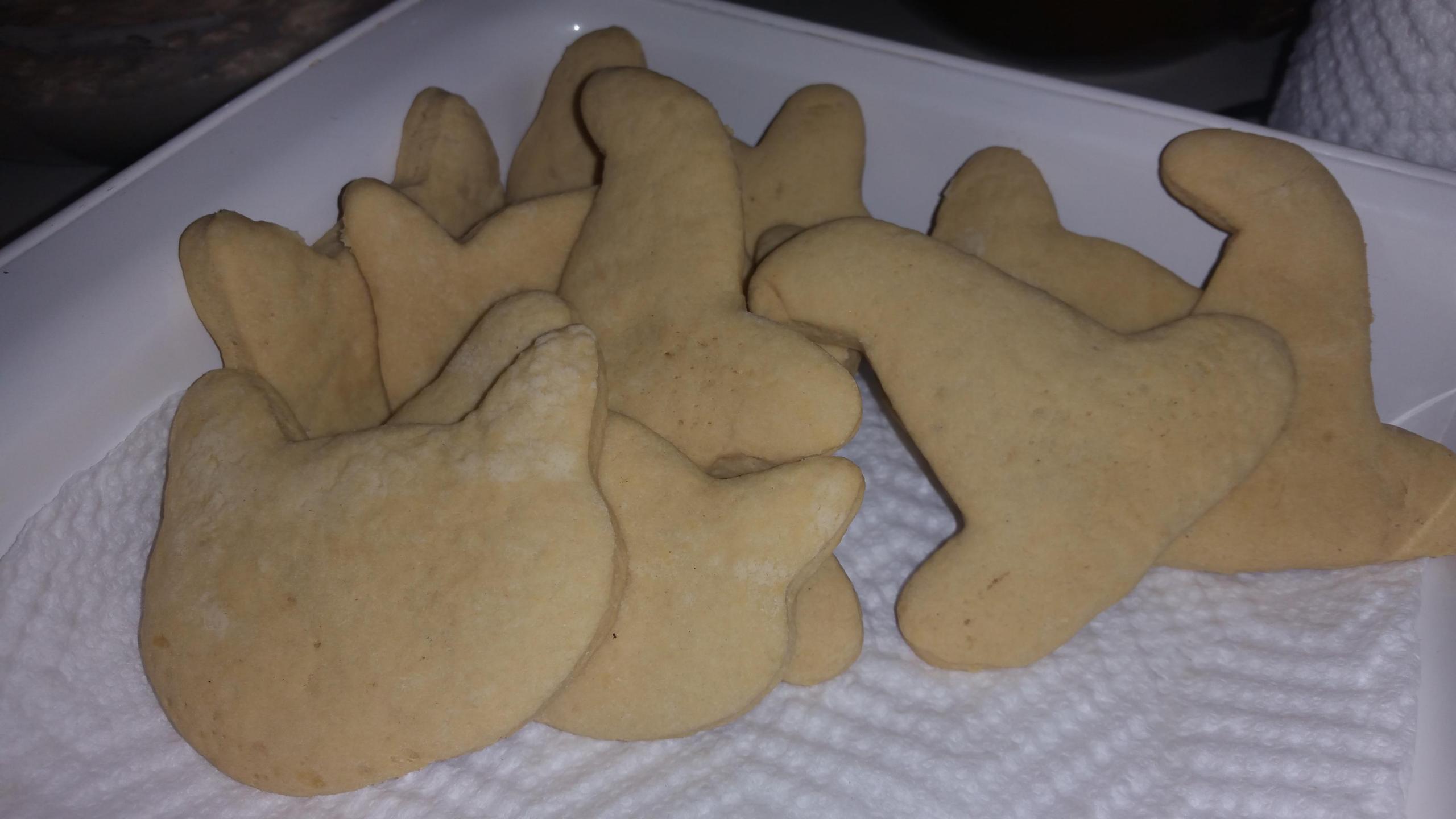 thanks for looking! :)