September 27, 2018 - 4:04pm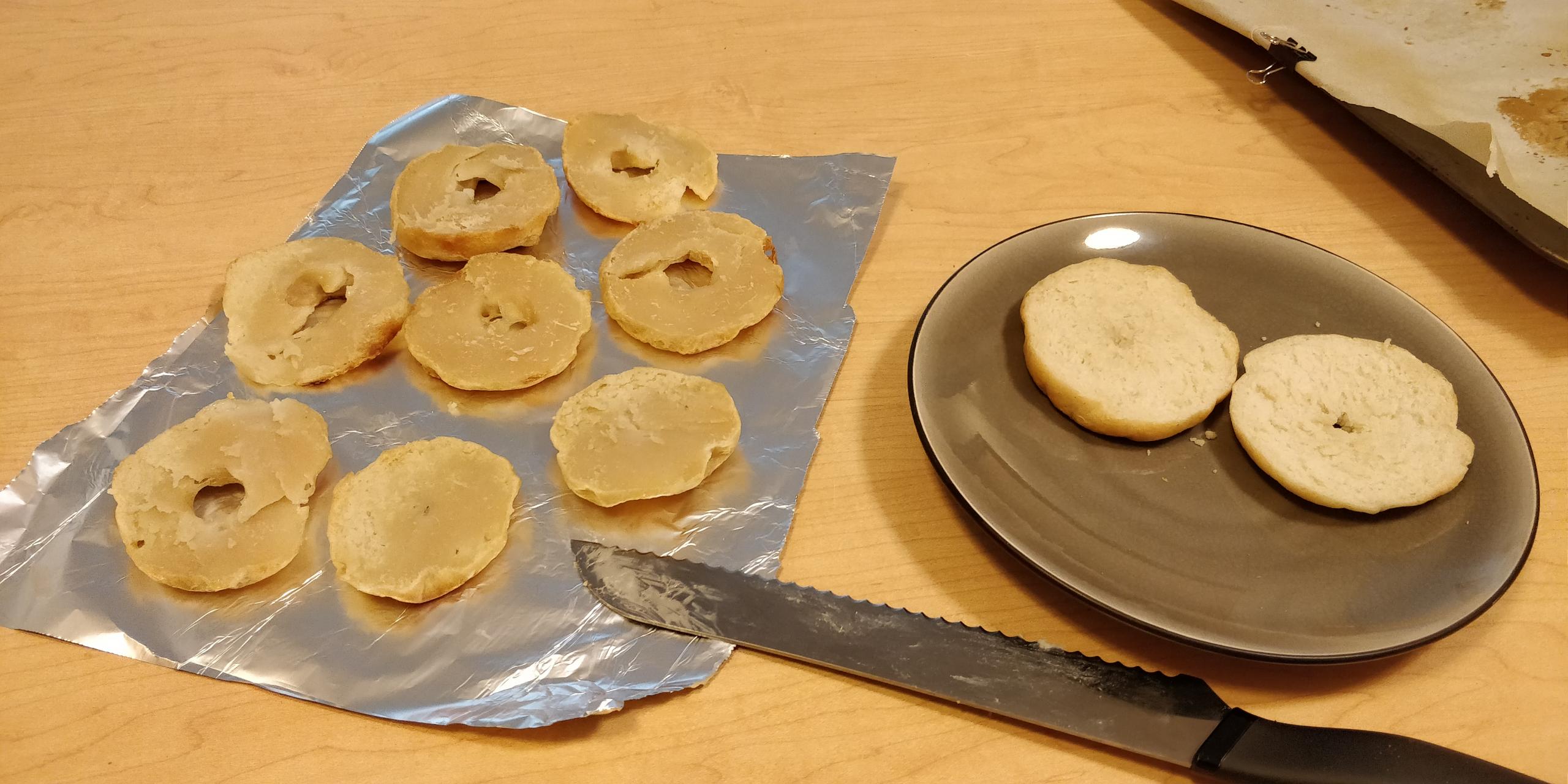 Hey there,
I'm new to this forum, but I have seen other posts to get some help baking bread. 
The attached picture is what the bagels made today looked like. The one on the plate (and another which I ate) were pretty good for a first attempt. The ones on the foil though were far from perfect.
https://www.allrecipes.com/recipe/6849/boiled-bagels/
This was the recipe I followed (the change I made was halving everything to make a batch of 6)
There were 3 points at which I knew I could've made a big mistake.
1. Portioning: clearly some bagels look bigger than others and I don't think I did a good job making even portions 
2. Proofing + Broiling: the proofing process went well and I wanted to broil them like the recipe suggested. One thing that felt instantly wrong was when I went to flip them over to broil. I might have knocked out all the proofing and handled them too roughly.
3 Boiling: I feel that I overcrowded my boiling pot and that would have made a big difference if I boiled them in groups of 2 or 3.
Any advice/tips would be helpful. 
Thanks in advance! 
Vishnu