September 8, 2018 - 10:41pm
20% Germinated Red Rice Oat Porridge Sourdough
A simple formula that's perfect for busy days.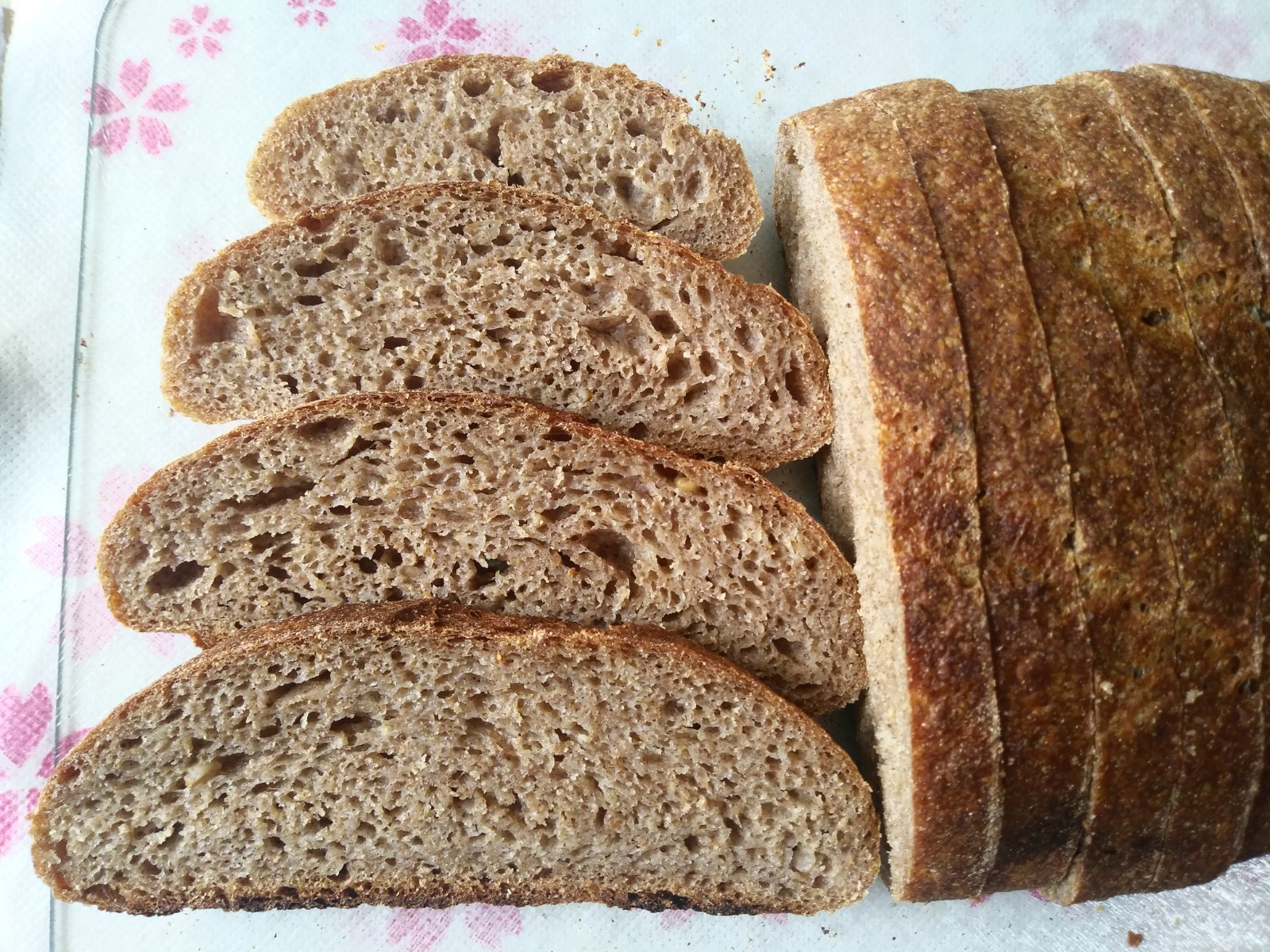 20% Germinated Red Rice Oat Porridge Sourdough
Dough flour (all freshly milled):
150g      50%       Whole spelt flour
90g        30%       Whole white wheat flour
60g        20%       Germinated red rice flour
For leaven:
5g        1.67%       Starter
20g      6.67%       Bran sifted out from dough flour
20g      6.67%       Whey
For porridge:
15g          5%       Extra thick rolled oat
30g        10%       Hot water
For dough:
280g     93.3%       Dough flour excluding bran for leaven
165g        55%       Water
100g     33.3%       Whey
45g          15%       Leaven
9g              3%       Vital wheat gluten
5g         1.67%       Salt
___________
302.5g      100%       Whole grain
287.5g     95.8%       Total hydration
Sift out the coarse bran from the dough flour, reserve 20g for leaven. Soak the rest (I got 19g) in equal amount of whey taken from dough ingredients.
Combine all leaven ingredients and let sit until doubled, around 3 hours.
Pour the hot water over the oats and leave it aside, covered, for at least 2 hours.
Roughly combine all dough ingredients except for the salt, leaven, and soaked bran, autolyse for 20 minutes. Knead in the reserved ingredients and oat porridge. Ferment for 3 hours longer.
Preshape the dough then let it rest for 15 minutes. Shape the dough and put in into a banneton. Retard for 10 hours.
Preheat the oven at 250°C/482°F.
Score and spritz the dough then bake directly from the fridge at 250°C/482°F with steam for 15 minutes then without steam for 25 minutes more or until the internal temperature reaches a minimum of 208°F. Let cool for at least 2 hours before slicing.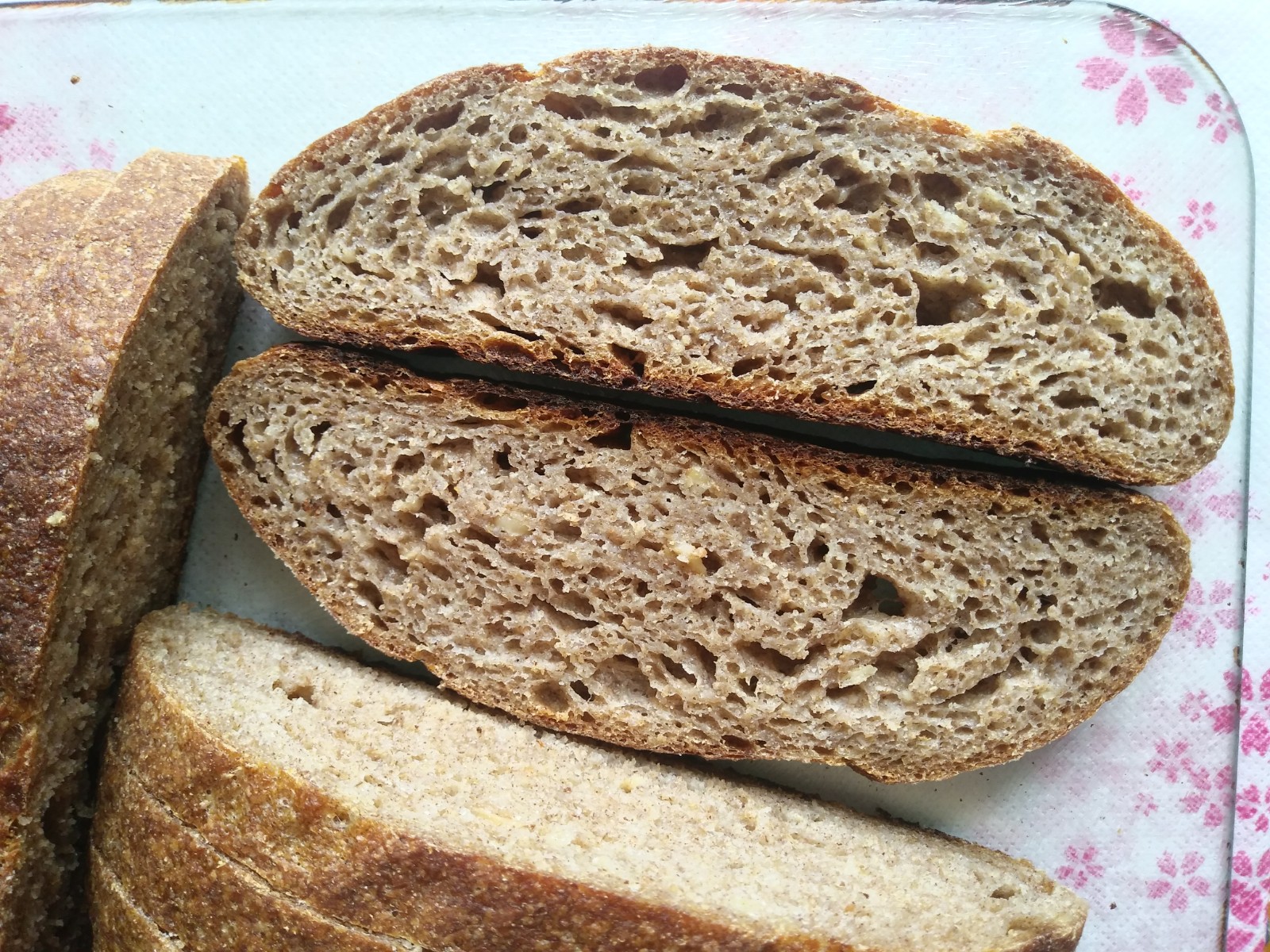 The crumb is pretty open for 100% whole grain porridge bread though the dough was probably over-proofed.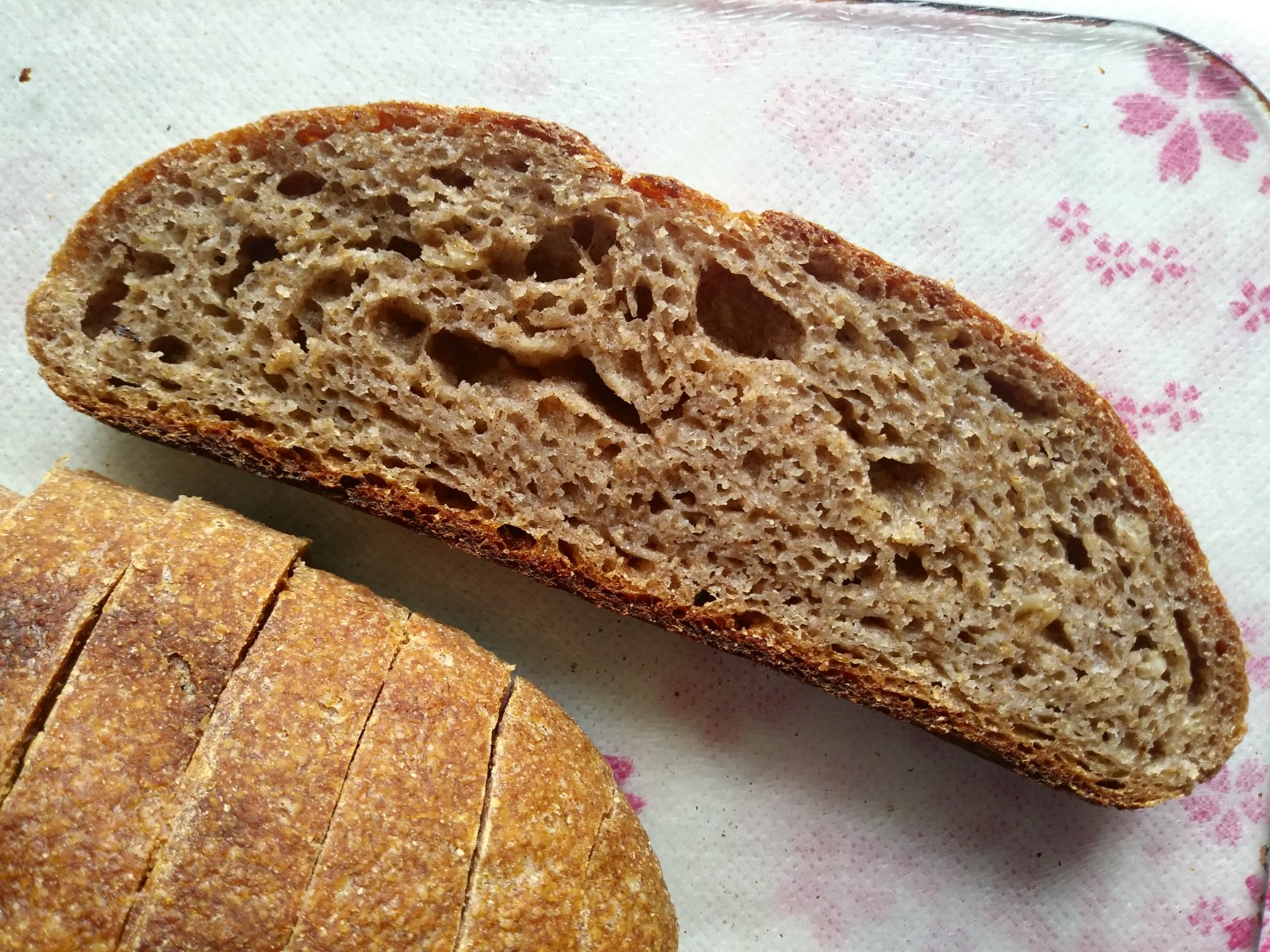 This bread has a nice balance between sweetness and sourness, with the unique aroma of red rice coming through. It is moist and soft thanks to the porridge.
____________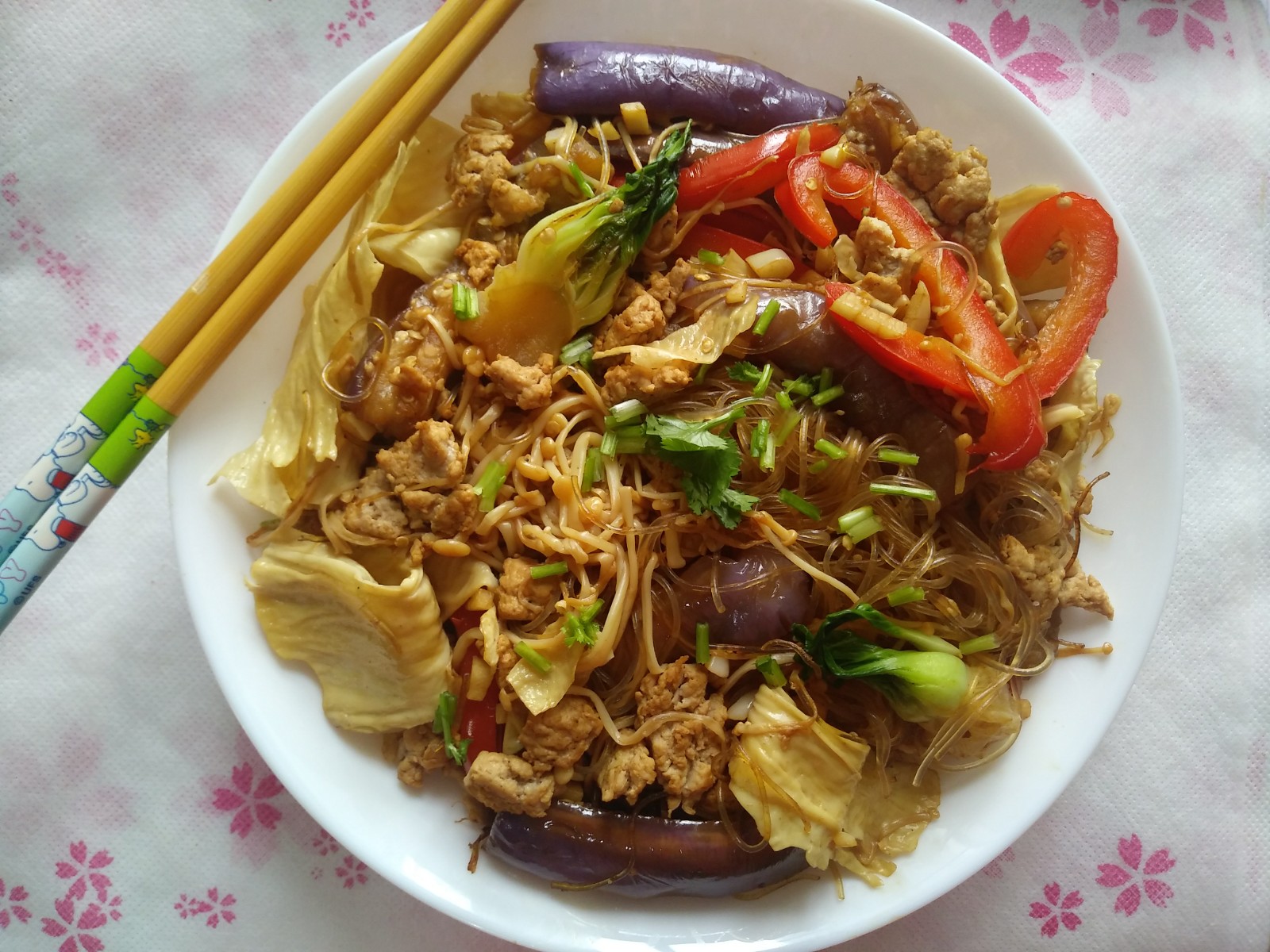 Stir fried glass noodles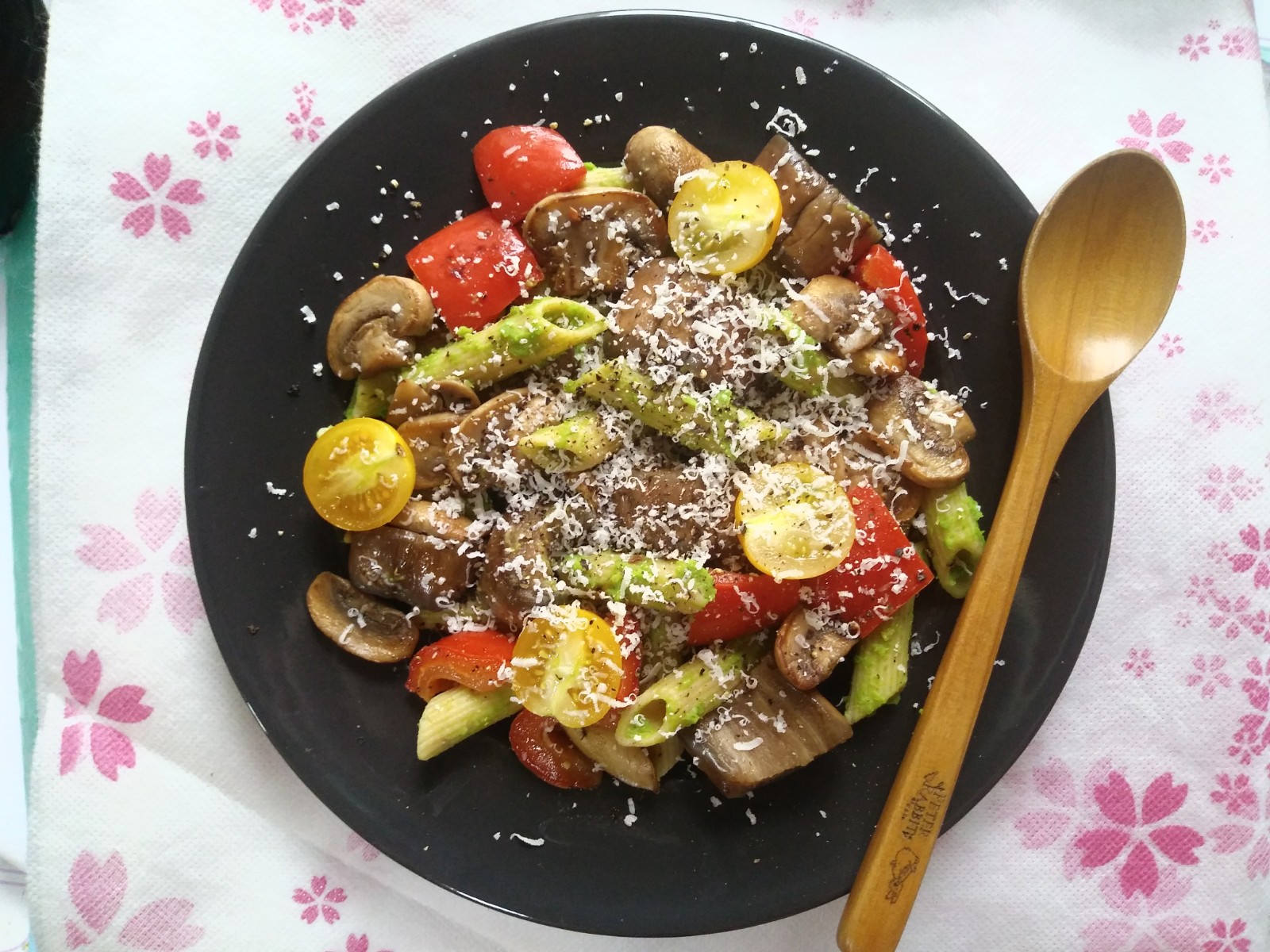 Pea pesto pasta salad