September 5, 2018 - 12:26pm
Working on a 100% Whole Wheat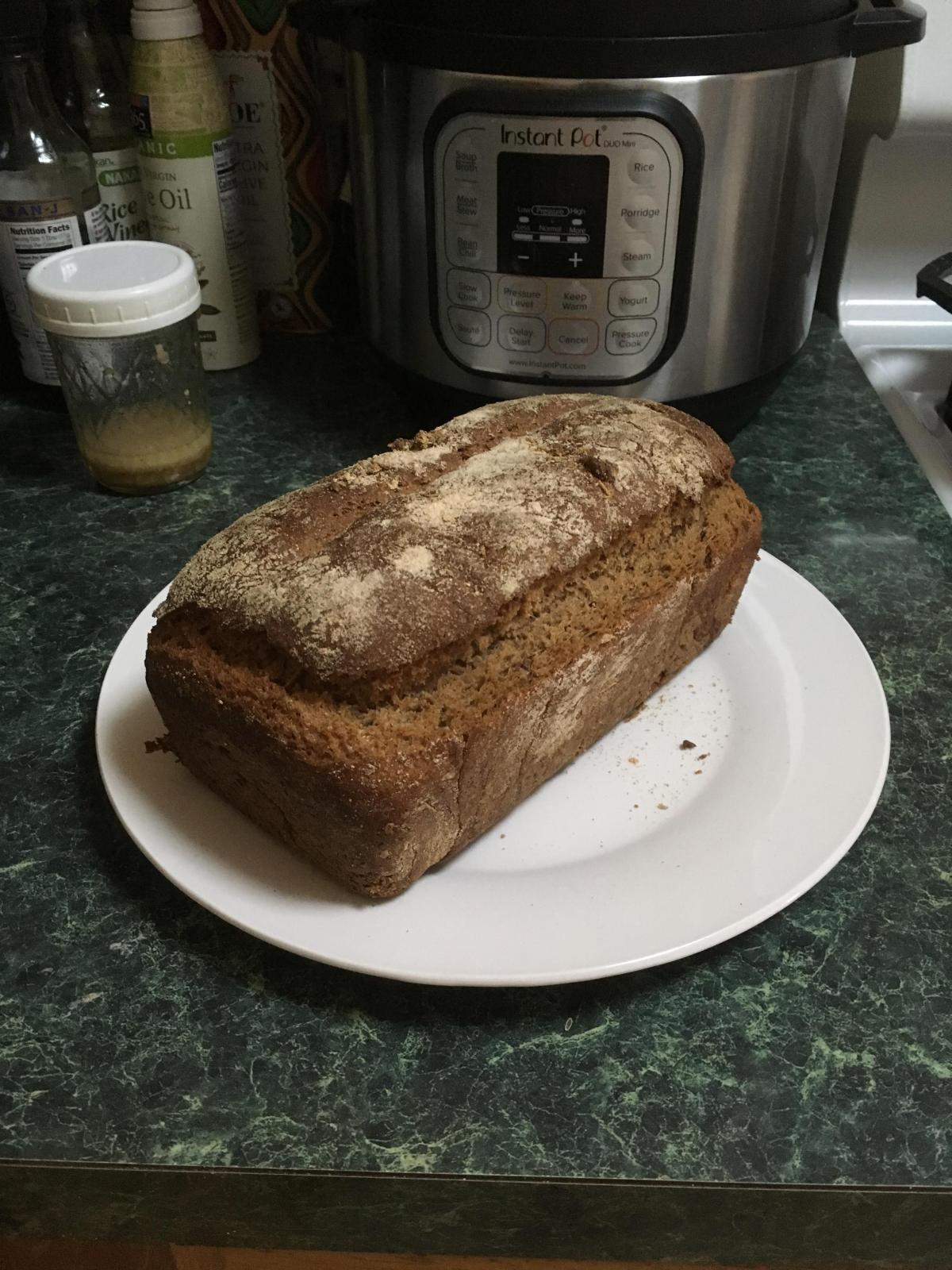 I've been making this recipe https://minimalistbaker.com/the-easiest-whole-grain-seeded-bread/ with some modifications, such as:
* Replacing the 1 3/4 cups of all-purpose flour with the same amount of King Arthur WW flour, for a total of 3 3/4 cups.
* Not adding flaxseed meal to the dough, but adding 1/4 cup of flaxseeds to after the initial rise.
It tastes great (to me) but I have been the loaf has a tendency to split around the top. When I look up split loaf (in a bad sense) I get suggestions to knead longer or add less flour.
For the pictured loaf I did the second knead for ~ 10 min, is there any hope of improving my techniques to the point of preventing the split or should I just suck it up and put in some gluten?