September 5, 2018 - 8:47am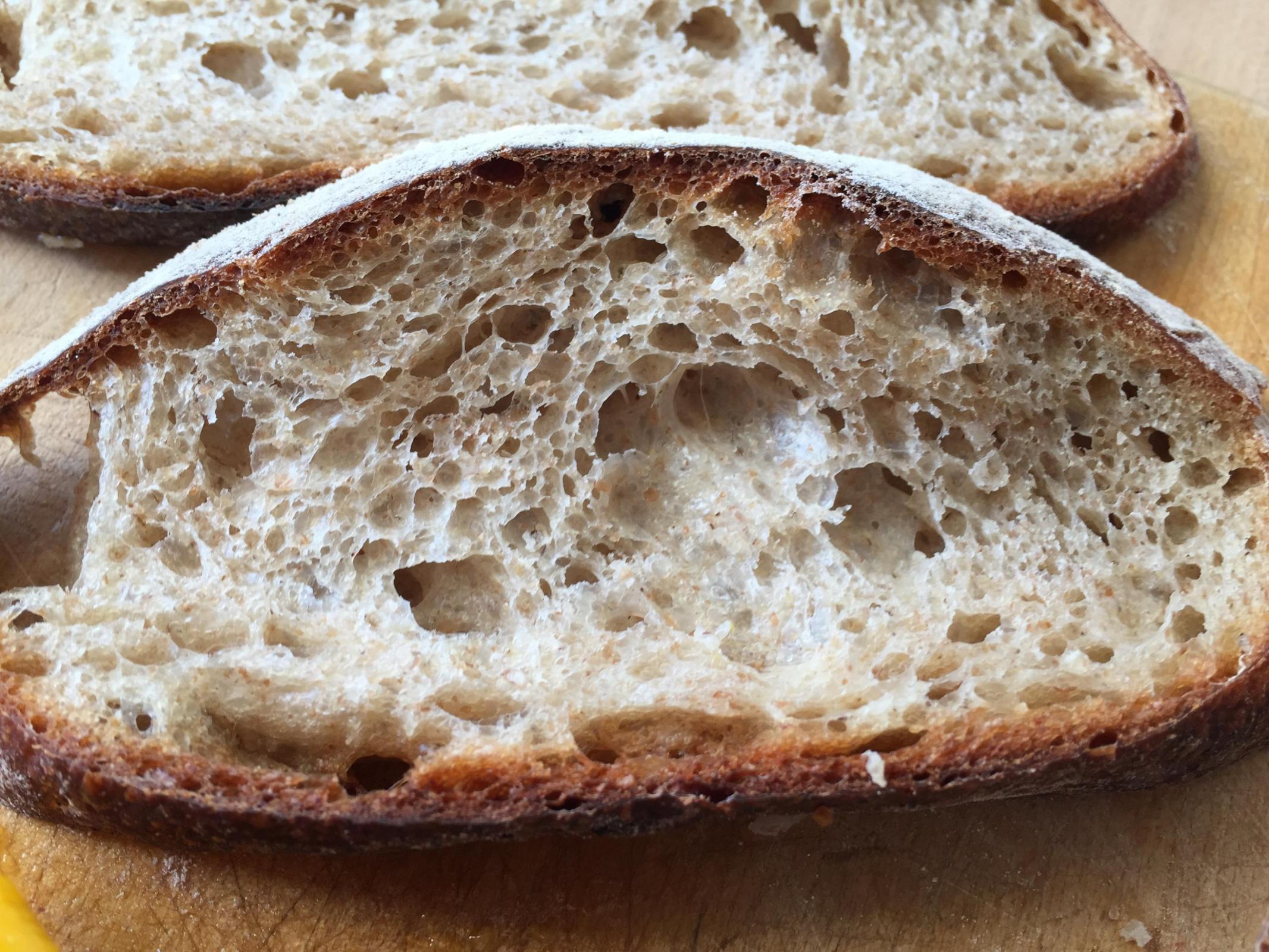 I have started feeding my levain with semolina. I had forgotten how much it loves it... grows so fast triples in a couple hours. This is another 1-2-3  tripled with additional water . I don't measure but probably 100 g . The barley ,I think, is responsible for the incredible taste of the last bake and the color of the finished bread. Will report when it is cut. 
300g 100% hydration semolina fed levain
600g water ( no YW ) at least 100g extra to hydrate flour and salt and countertop
900 g mixed flours——- 100 g milled barley, 200g milled rye,  
 and 600g KA bread flour 
40g yogurt
60g honey
18 g salt
Mix all but salt just til wet. Let set one hour. Fold in salt misted with water using a large rubber spatula.  Place in PAM sprayed bucket and let rest 30 min. Dough turned out on wet counter patted out to huge rectangle about 1/2" thick. Dough very extensible and had gotten poofy in bucket. Folded up left to right like strudel then folded top over and bottom up and placed in bucket one hour. Removed and patted out again.... amazing gluten sheath at this point and dough very poofy. Same folding procedure and back in bucket for one hour. Barely 25% growth but very very light. Turned out onto floured counter divided two approx 900 g pieces. Lightly shaped by pulling in four sides to make boule and folding to make rough shaped batard and placed in banneton seam down. Covered and retarded 12 h. 
Pictures tell the rest. Graniteware roaster at 500 while oven preheats approximately 15 min. Bake 10 min at 500 covered then 10 min at 475 still covered then 25 min uncovered at 475. Ears and musical crackles . Stopped using ice cubes awhile back... not needed. Amazing gluten development with almost no hands on. Very little bulk proof.