September 3, 2018 - 8:06am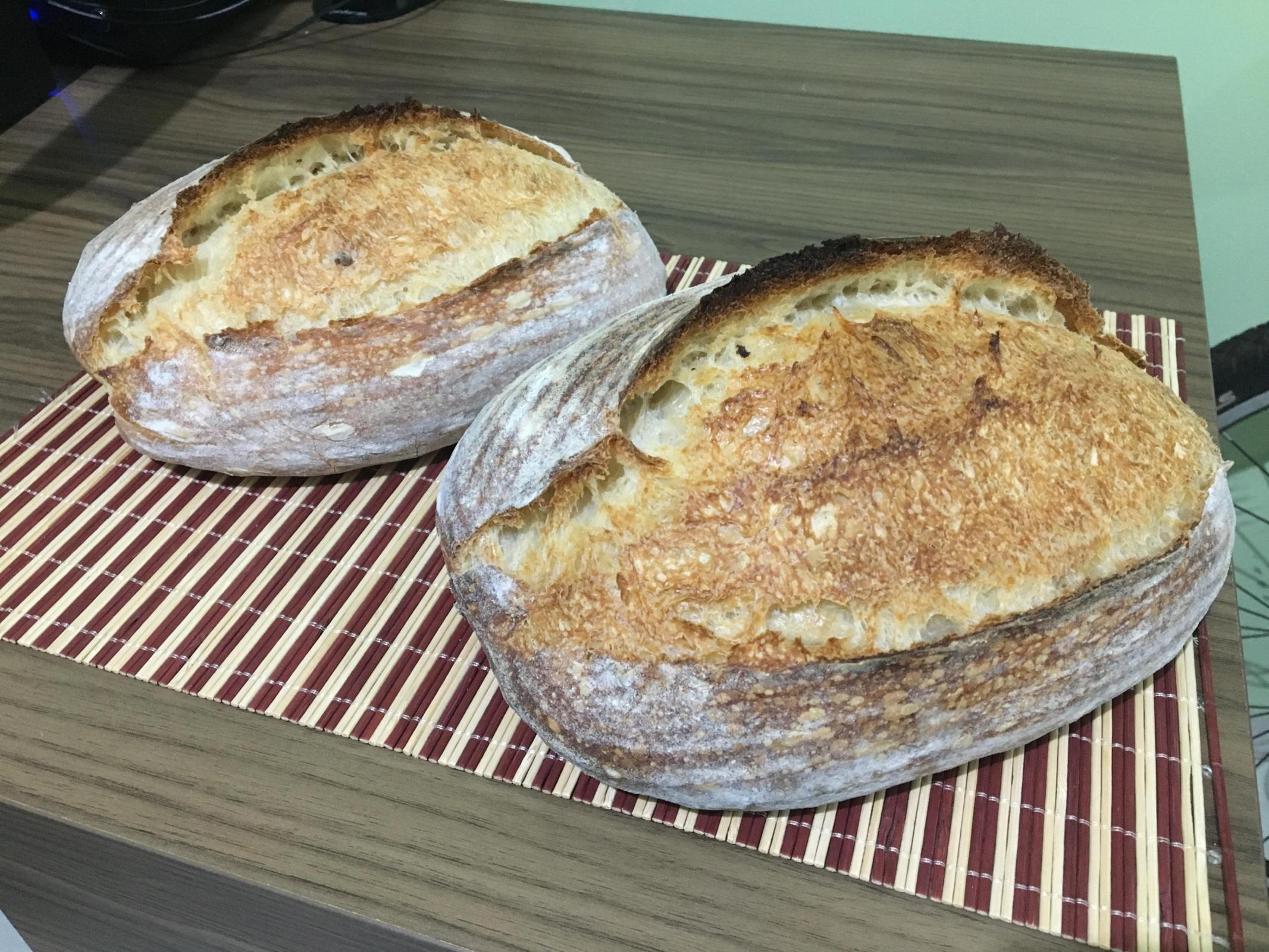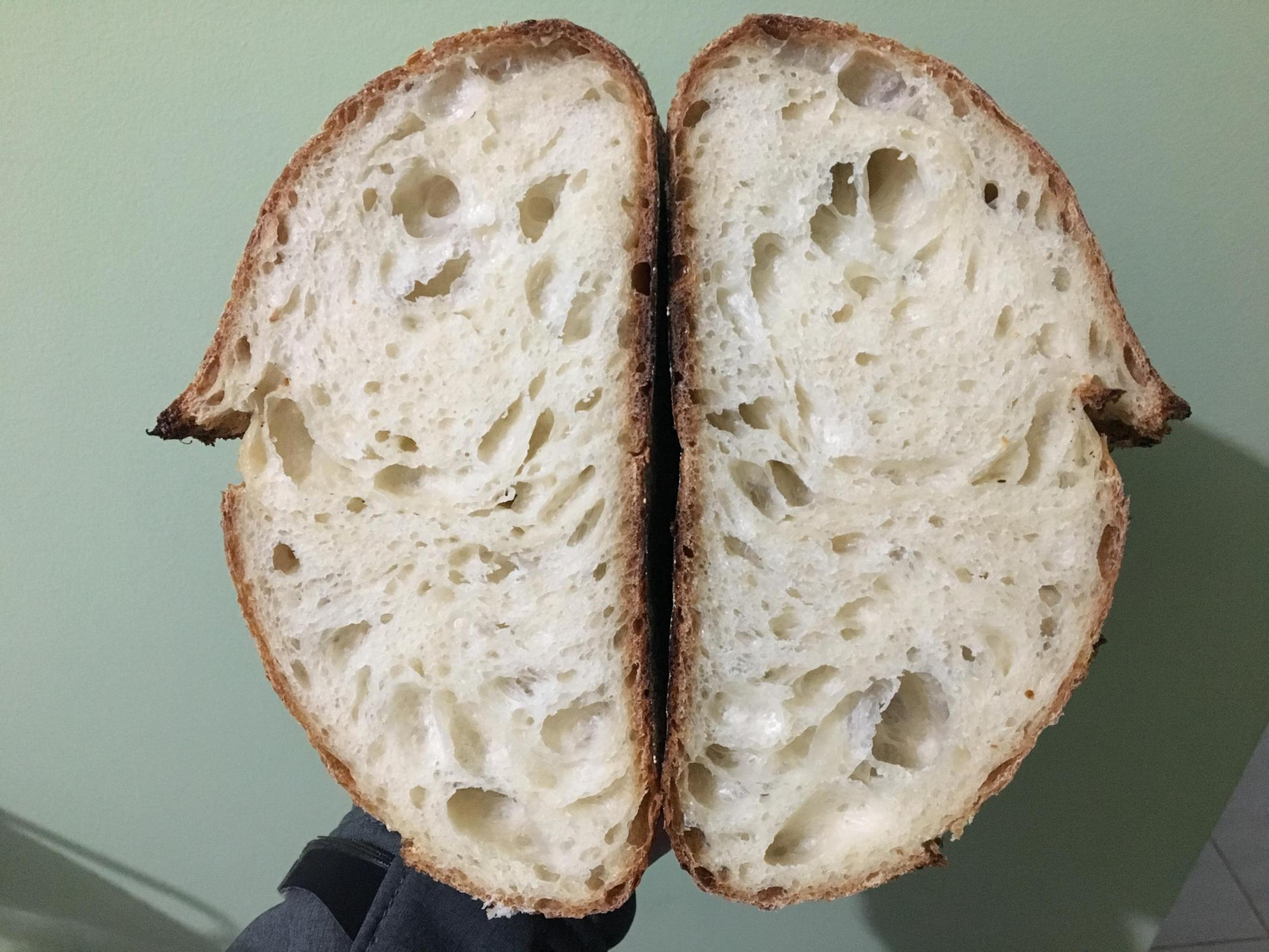 I'm from Brazil and first I need to explain something about the flours here. For some time I've been making bread with a good flour that I bought in Paraguay, the best bread I've made until today was made with that flour, but it was over and I still could not buy more, so I had to use the best flour we can find in the markets here (there are better ones, but very difficult to find). There is no quality control and there are no different types of flour, as you have in the US or Italy and others, all the flours I have seen here present information that they have 10% protein. That's true? I do not know, there's no control. What I know and what many amateur and professional bakers know is that flours here can not withstand high hydration, even with 68% hydration it is very difficult to work with.
So using this flour and after Kat's tip about Matteo Festo's book, I decided to test a different method to see how the result would turn out and the differences in working the dough with this Brazilian flour.
These breads were my usual recipe, 1000g dough, 100% white flour, 65.03% water, 2.19% salt, 18.58% levain (100% hydration). Final hydration, 68%. Temperature in my refrigerator was about 5 ° C and in my kitchen during the day ranged between 20-22 ° C.
The recipe in the book asked for a higher percentage of levain, but I ended up forgetting and had to improvise. As the final proof would be at the counter I decided to keep the levain of my formula and adjust the time of final proof as the dough developed.
Basically it was this.
- mix (flour, water and levain) - 30 min "autolyse"
- add salt and mix (rubaud)
- 4 stretch and fold every 30 min
- put in refrigerator for 14 hours
- remove, pre-shape, bench rest 20 min, shape
- final proof at the counter was 3 hours for first dough and 4 hours for second
My impressions: the dough came out of the refrigerator very soft, easy to work, was definitely my best shape. I think I might have left more time at the counter, but I was afraid to overproof. It had been a long time since I had baked straight from the counter, it was harder to cut. My cuts are never unique, I can cut straight through almost to the other side, but when I get close to the other end the blade fails, the difficulty is because I cut into the pan that is very hot. I think it was a good result, I found the crust more crunchy. I got results similar to the ones I have with my normal method, but it definitely was a lot easier to work these doughs this time.
The first loaf is the top loaf in the picture. The photo of the crumb is from the second bread. The first one I gave to friends and they still did not send me the picture of the crumb (yes, I asked them to take a photo, which was weird hahaha).
Solano