100% Home Milled Sour Sourdough with 200% hydration starter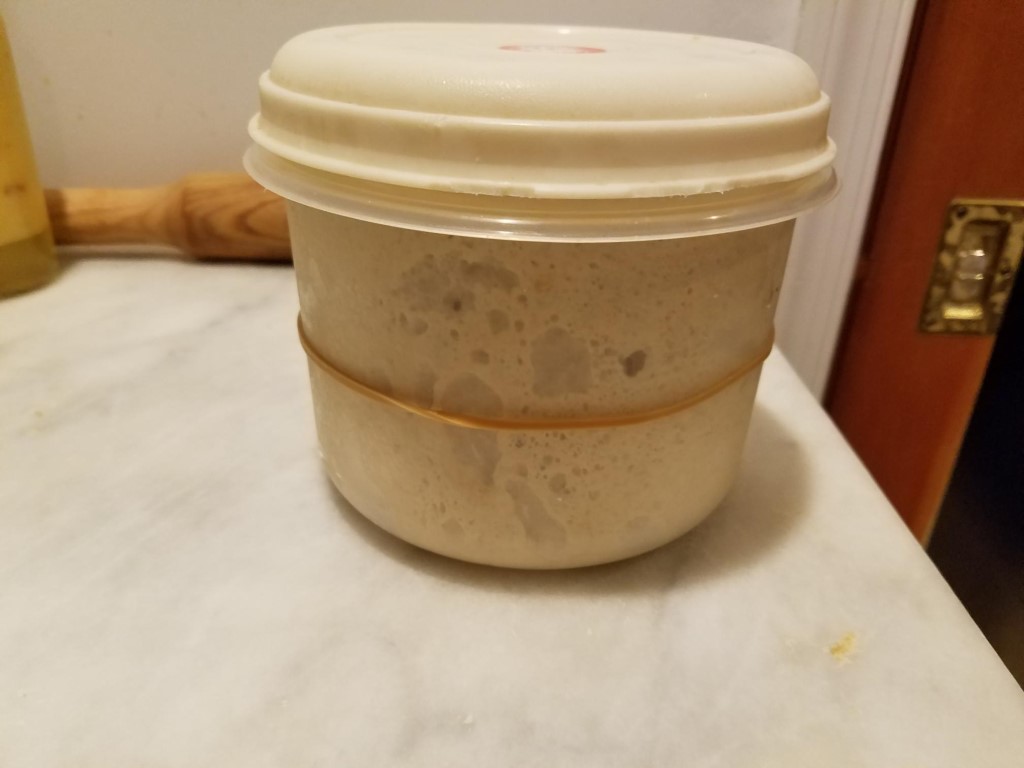 In a previous post I asked about the best time to score a wheat loaf, and the responses eventually got around to issues to promote sour flavor.  Doc suggested I use a 200% hydration starter, and I am starting a new post to list the results.
So my prior recipe was 450 grams flour ( 100% home milled winter white wheat, no sifting) , 360 water,  9 grams of starter ( 75 % hydration, refreshed 3 times 8 hours apart, and kept at 82F ) 9 grams of salt,  BF 8 hours at 82F, preshape, shape, then FP at 45 F for 10 to 12 hours.
Based on his suggestion, I reworked it as follows.
Starter  270 grams   ( 180 water 90 Flour )    fermented at 82  for 10 to 12 hours  ( Since it turned out to be an especially hot day, it was actually at 84 to 86 most of the day -  when I got back to it,  it looked more like soup, no bubbles. )
Final Dough
All Starter
360 Flour
184 Water.
 9 grams salt.
Mixed starter, flour and water, and autolysed.   I prefer to autolyse without starter, but didn't think that would work since so much of the water was in the starter.  Used warm water to get the DDT to 82.
After 1 hour autolyse, added salt, then  mixed for 4 minutes in the DLX at its highest speed.  Dough came out very stringy, and much stickier than my normal loaf. Did a few stretch and folds, then put it in the proofer for one hour.  When it came out of the proofer, it looked like it had increased in volume close to 30%.  I put it in the regular fridge ( not a bar fridge as we had discussed) because I did not want it to overproof.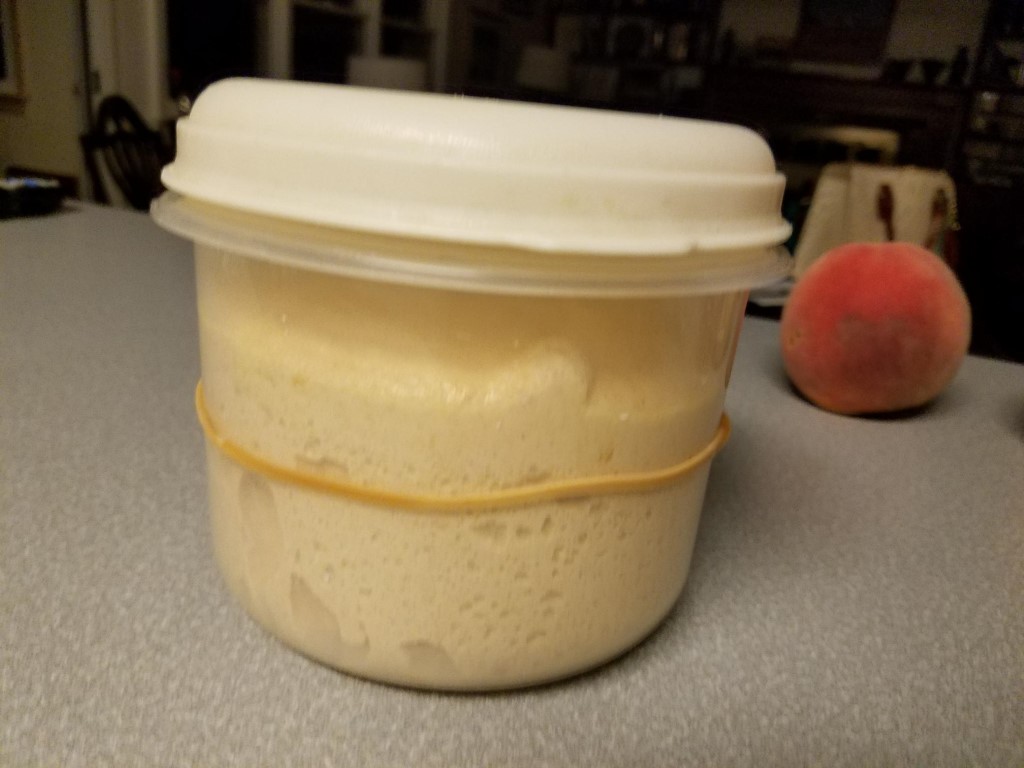 After 1 hour, it had increased quite a bit in volume, though of course, it had been in autolyse for an hour as well, and then some stretch and folds, so all together it may have been around 80 to 82 for 2 1/2 to 3 hours.
The next morning it was more than doubled in volume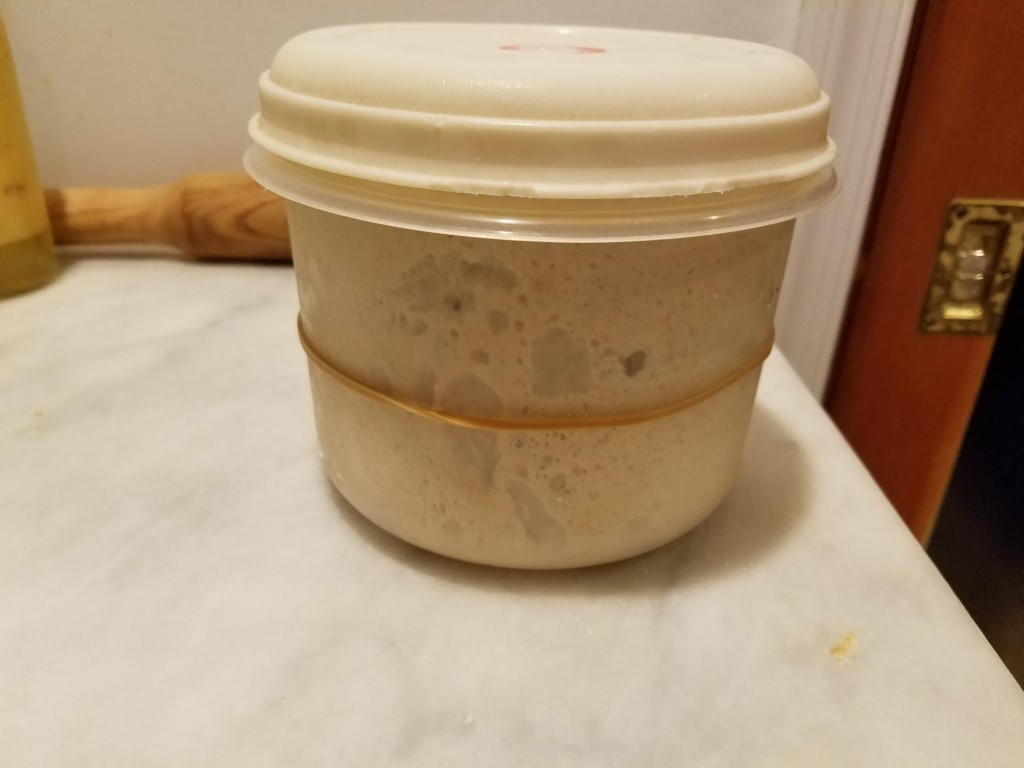 It actually still had some strength, so i did a stretch and fold as a preshape, then shaped, then into a banneton and into the fridge.
11 hours later, i took it out, gave it 20 minutes at room temp, then put in a combo cooker at 450 for 16 minutes, then lid off for another 15 minutes.
I did develop some ears, which is an indication to me it was not overproofed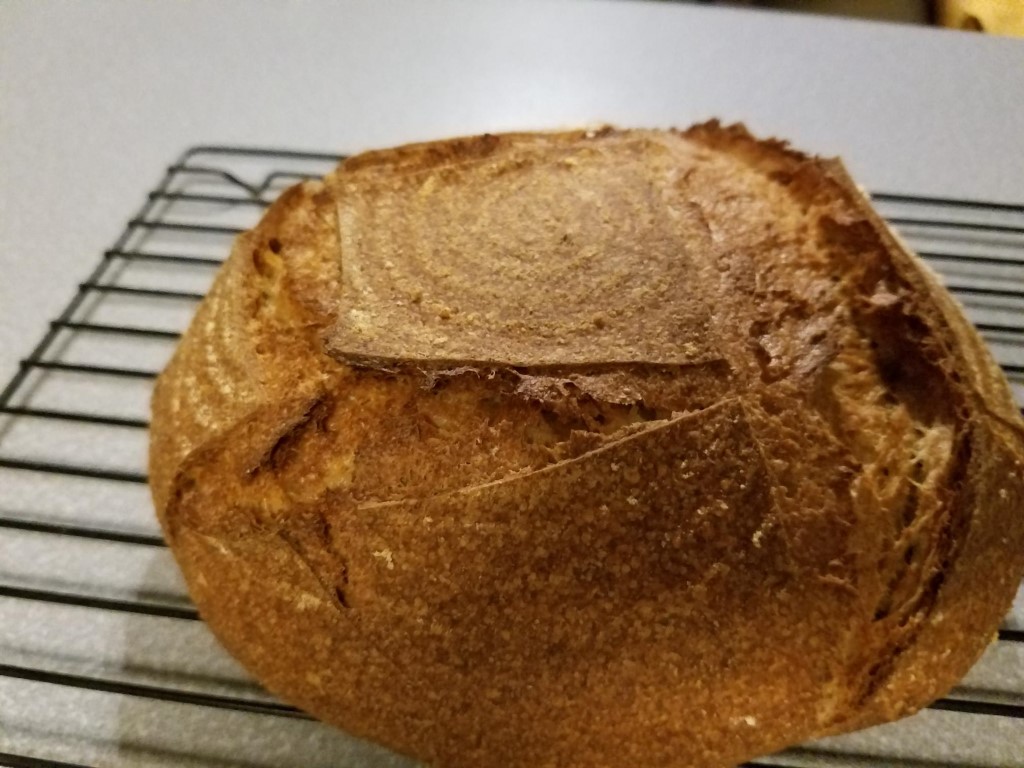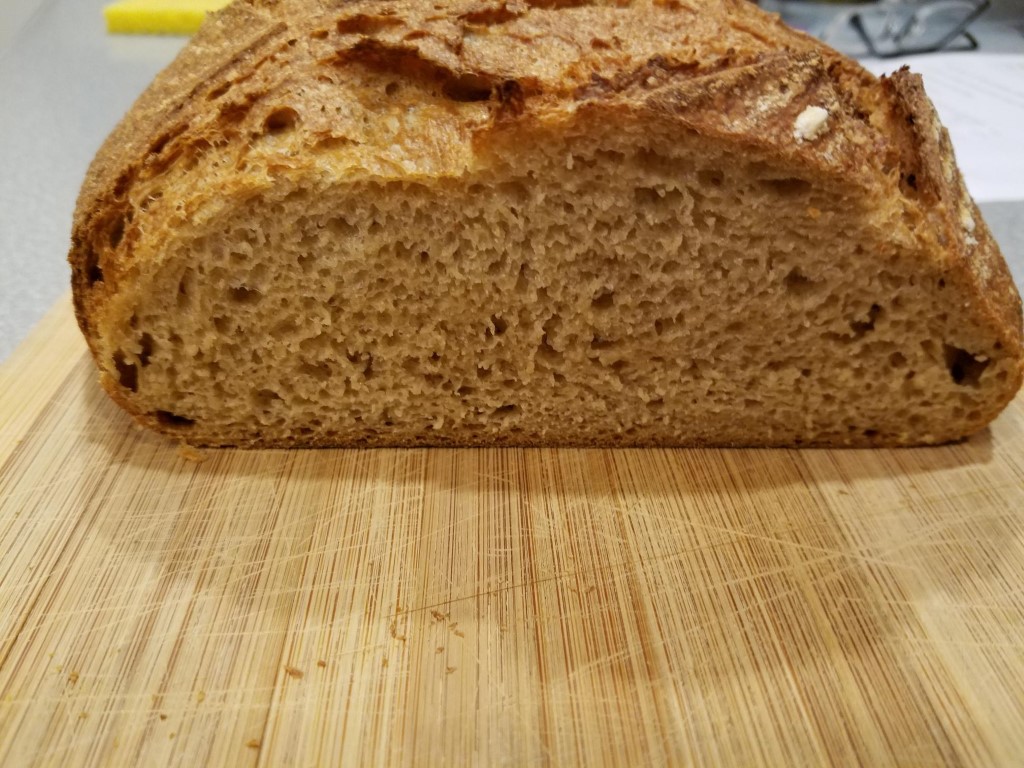 It just came out of the oven,  and i normally wait to day to see how the flavors settle, but so far, it tastes good.
Second batch has been started.  This time I did better on the fermenting of the starter, it looked the photos i see here, lots of bubbles.  Did the initial kneading, and it is still very sticky,  I am wondering if the long fermenting of the starter is causing an issue.  Just starting the 1 hour 82 F BF, and then it will go into the fridge for the rest of the BF.  Thanks to Doc for all his help so far.  Barry.