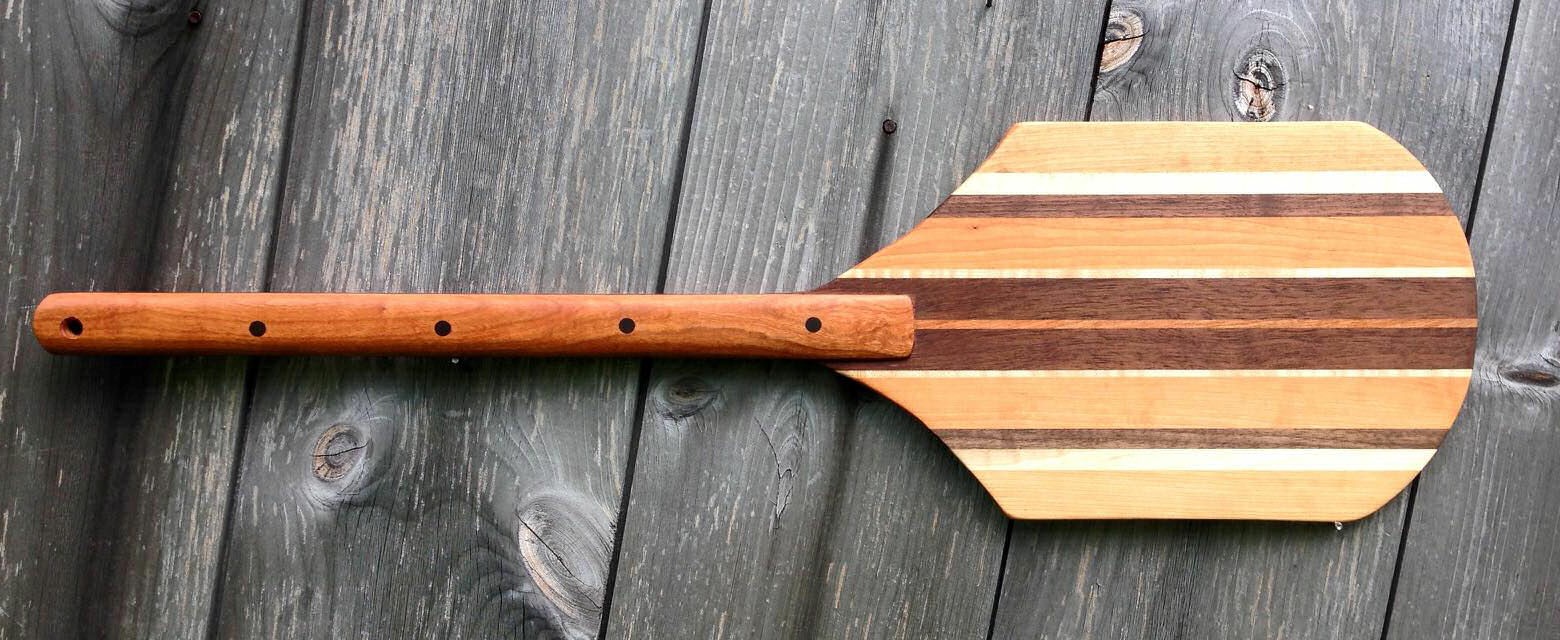 Hi 
I have a design quandary. My sister and I have a small business making wooden kitchen utensils including peels. However we make very limited numbers of labor intensive items like peels. We had a lovely repeat customer come in to our workshop recently to commission a baguette peels for his son's large wood fired oven. His son makes several hundred loaves a week. 
So now I need to come up with a design prototype and am looking for words of wisdom from this community of bakers. I looked about online a bit.
I was thinking a blade maybe 25" long and perhaps beveled on the side rather than the front? How wide would you go? We were asked to make the handle a bit heavier than our usual design. Maybe 3 foot long or a bit longer. My experience is if the handle is too long it gets in my way. That said my oven is much smaller and I make mostly pizza and maybe 4-6 loaves at a time. And so far I haven't done proper baguettes. 
Any suggestions appreciated
Amanda