This is something that I made a few months ago when I wasn't actively posting. I almost forgot it until I saw it again last week so I thought of posting it. These were inspired by Kao Bao Zi, meat filled buns baked in a tandoor oven from a specific region in China.

As Chinese is our theme now, I would like to share a story; I hope I will feel a little better later. I just lost a friend (well not really a friend according to most standards) to the Big C just months after it was diagnosed. The cancer was an aggressive one that affected his blood and a tumor formed between his heart and lungs. I really could not believe it until we visited the family.

I just met him after a Chinese language proficiency exam and there was an instant connection. We were not even close, it's only the love for studying Mandarin (and languages in general) that connects us but I feel sad and still could not believe at what happened. He was the best in Mandarin in our university and he was an inspiration to us. Many of us dream to be even just a quarter as good as him. He knows many languages too; he can speak, read and write Mandarin (both simplified and traditional characters), Japanese (yes, all of Japan's 3 writing systems), Korean, Thai and Indonesian. As you can notice he has a penchant for Asian languages.
 
I was just a little shocked with one of life's realities of going to the wake of someone who is my contemporary. As usual I did not look at him for the last time as I want that the memories that will remain will be those from the time when he was a alive, enthusiastic and happy. I saw him last March and that's what I want to remember. The funny thing was even in his wake, us who were fans of studying Mandarin can't help but study and talk in Mandarin there. We said that if he was only there, he would be happy to teach and talk to us. We taught each other new vocabulary and learned many things.

Okay, I feel a little better now. Here are the buns.

The dough was made with a 48 hour retarded levain fed with AP, AP flour, water, sugar, salt and oil. The stuffing was made with ground pork, soy sauce, garlic and chili. I used a chili that's pretty spicy so I cannot put many so I did not get the red color that I wanted. I put the pork raw so the buns will be juicy. 




I rolled each one into a thin wide sheet then I spread the pork paste, rolled it into a cylinder and coiled it. I made it this way to evenly distribute the filling in the bun. I first cooked them on a dry pan 1 minute on each side then baked for 10 minutes on each side. One was extra boldly baked but did not taste bitter.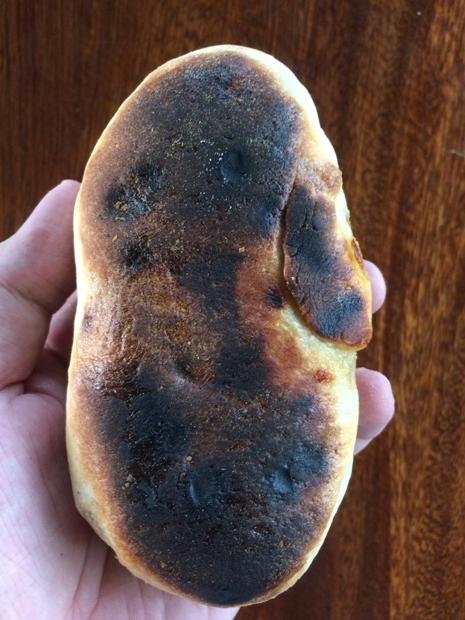 The buns were crispy on the outside and a little chewy that is perfect to hold the juice. The inside was so juicy and the dough-meat interface was nicely gooey but not so much that it makes you puke from soggy bread. The stuffing packs a great bold flavor but something you don't want to eat on a date. The heat kicks your nose, tongue and throat but it does not burn them so badly for you to grab a glass of ice cold water immediately. The only thing to improve here is to put more stuffing. Very delicious!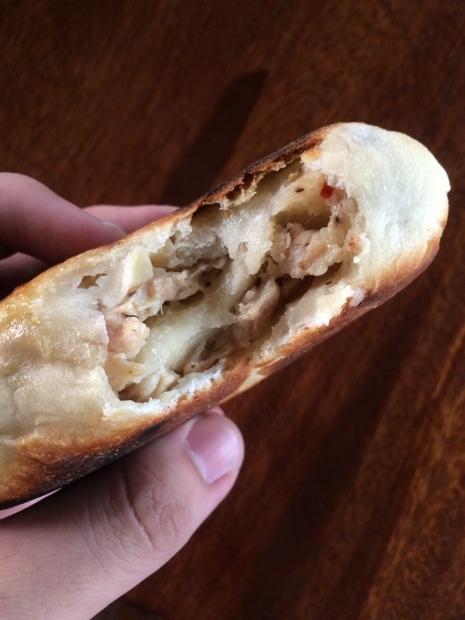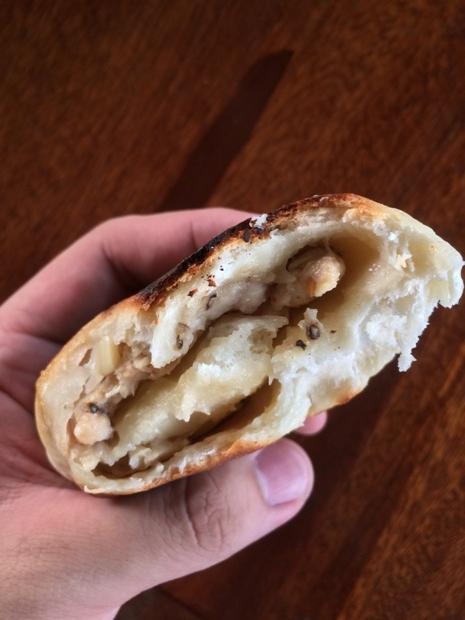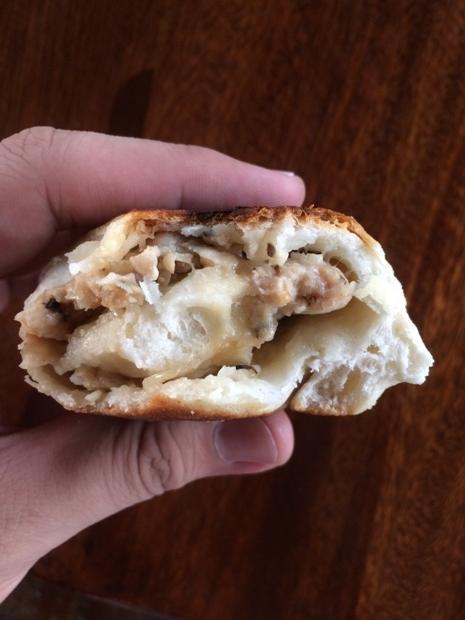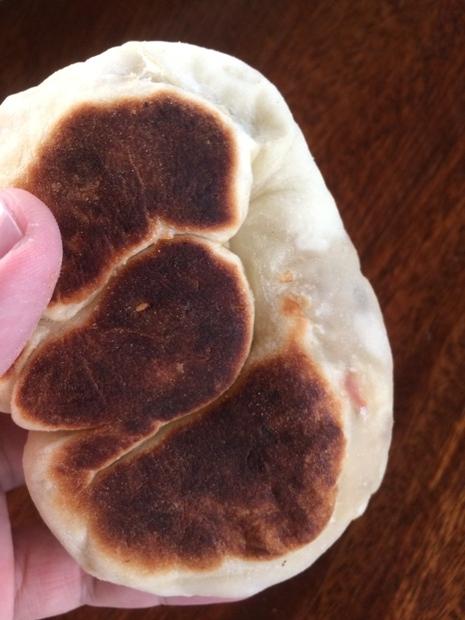 Look at that chili bit peeping from the dough.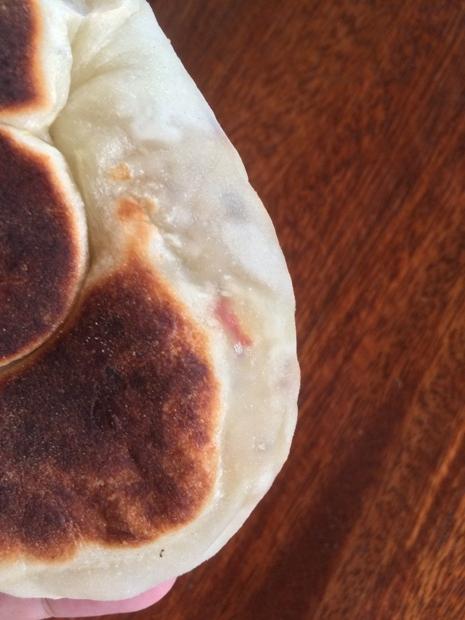 I'll definitely make something similar next time albeit with more stuffing. I think I will also try different flavors in the stuffing. And maybe I will try browning the pork for some extra flavor. A chewier bun will also take this to new heights.