For Those on a 100% Whole Wheat No Added Gluten Mission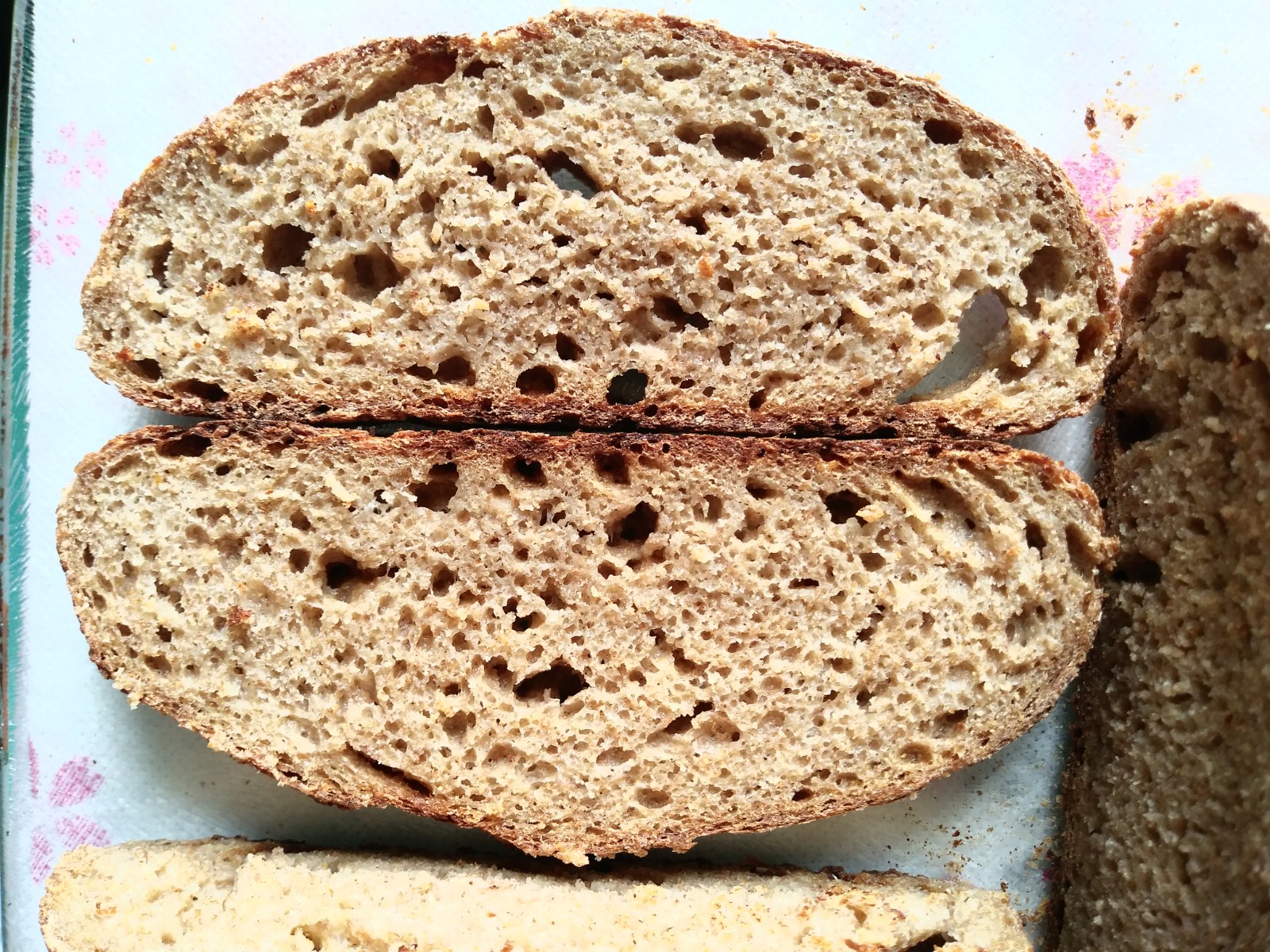 First thing first, since I'm not sourdough masters like Trevor, Maurizio, Phil, etc, you're more likely to get closer to the result I achieved (6 months of experience is all I have).
There's a sudden trend of producing 100% whole wheat bread with no additives on TFL. To be honest, I'm a real fan of vital wheat gluten because it enables me to try crazy whole grain flour combination without severe compromisation of dough structure. However, for 100% wheat, its use might be less necessary.
This formula is designed for less proficient bakers who are eager to produce bread with open crumb. Rather than optioning for 100% hydration, I strove to achieve the balance between handling ease and crumb openness by dropping the hydration to around 93%. This formula also focuses on minimum dough handling so there is no stretch and fold, slap and fold or machine kneading involved.
Without further delay, here is the formula:
Total flour:
150g    50% Freshly milled hard white wheat
150g    50% Freshly milled hard red wheat
Leaven:
10g      3.3% Starter (50% dark rye, 50% red whole wheat 100% hydration)
40g    13.3%   Bran sifted from total flour
40g    13.3%   Lukewarm water
Final dough:
260g   86.7% Flour
240g      80% Lukewarm water
90g        30% Leaven
5g       1.67% Salt
Total hydration: 93.4%
Leaven build: 5 hrs at 28°C
Autolyse: Mix together the flour and water roughly. 10 minutes at 28°C
Bulk fermentation: Fold in the leaven and salt. 3 hrs 20 minutes at 28°C. No stretch and fold in between.
Final shaping: 5 minutes after preshape. This is my preferred shaping method: Sprinkle a light dusting of flour onto the dough then flip it. Pull up the dough from the edge furthest away from you and fold it towards yourself. Similarly, pull up the dough from the edge closest to you and fold it away from you. Roll the dough towards the left side. Sprinkle another light dusting of flour. With the help of the dough scraper, tighten the dough by pushing it to the left. Transfer to the banneton.
Proofing: Retard immediately for 15 hrs at 2°C (little difference if kept between the range of 8-20 hours)
Bake: Score and bake directly from fridge. 15 minutes steam at 450°F. 25 minutes dry heat (no convection) at 450°F. After reaching 208°F at the minimum, turn oven off, keep oven door closed for 5 minutes. Remove from oven, cool down for at least 2.5 hours.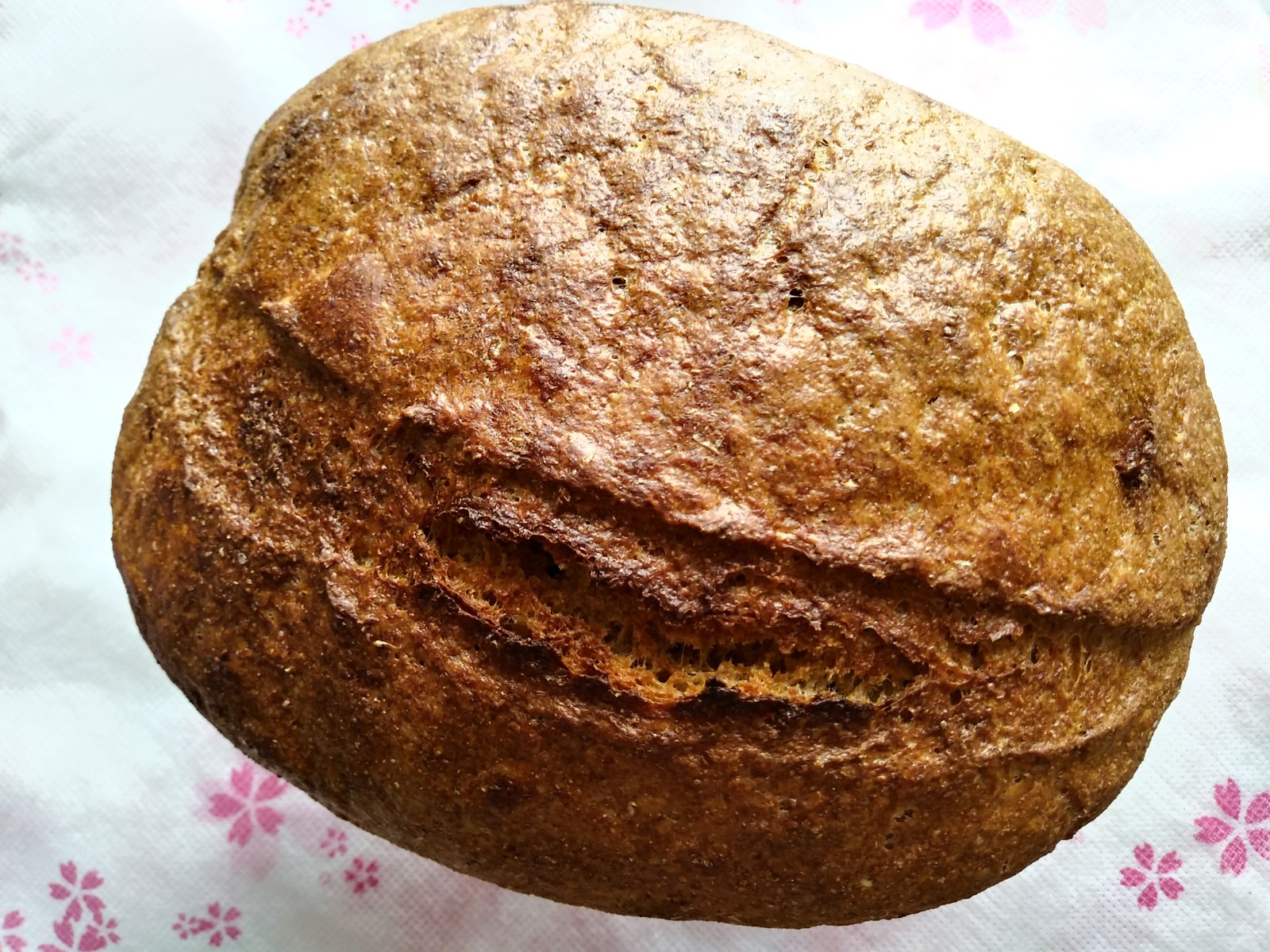 Though the dough was considerably easy to handle, I still recommend you to wet your hands whenever you are working with it. Touch it as little as possible and only with your finger tips when shaping. This is key to preserving the bubbles and thus achieving an open crumb. It also makes the process fuss-free.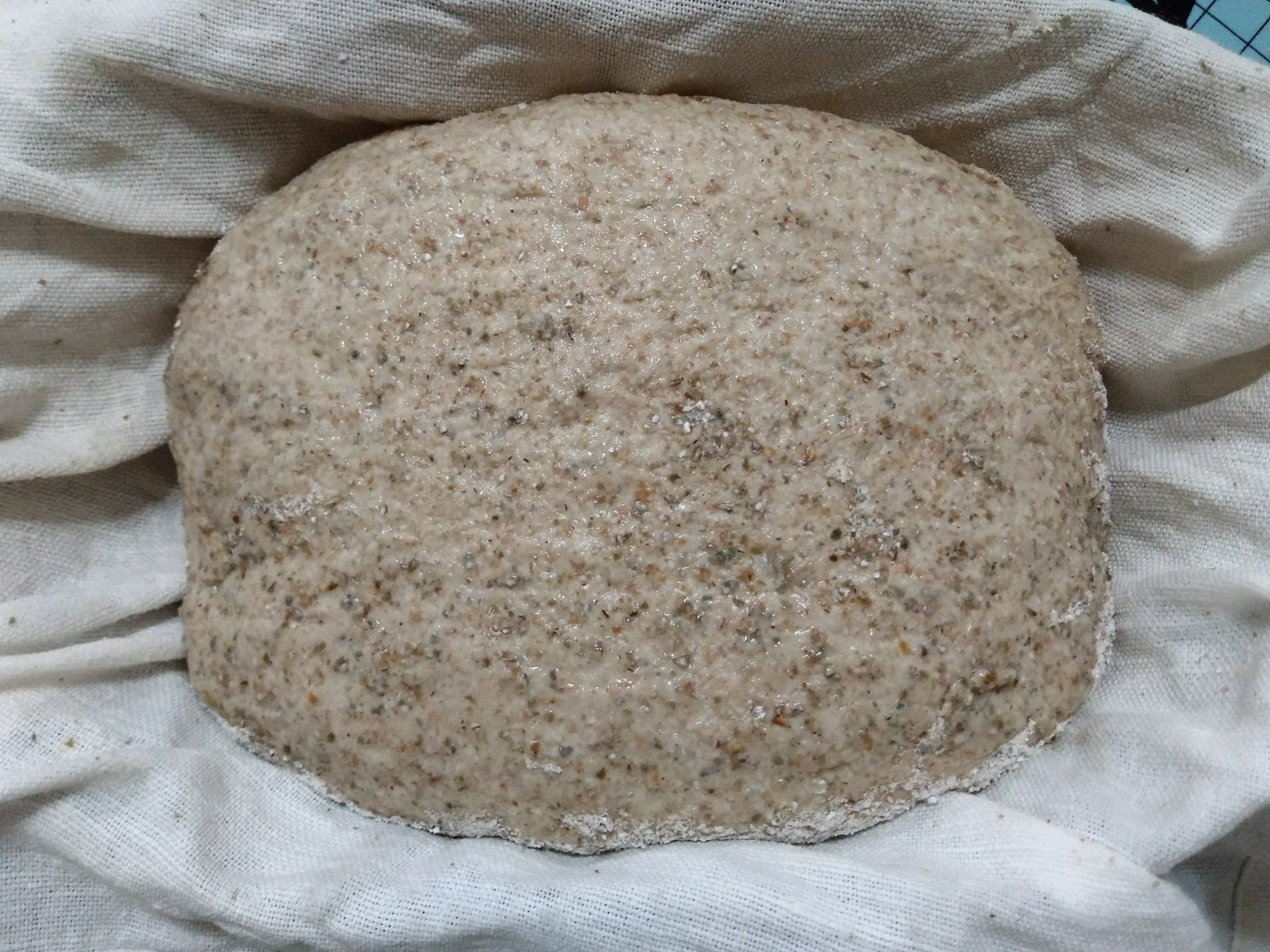 Dough after shaping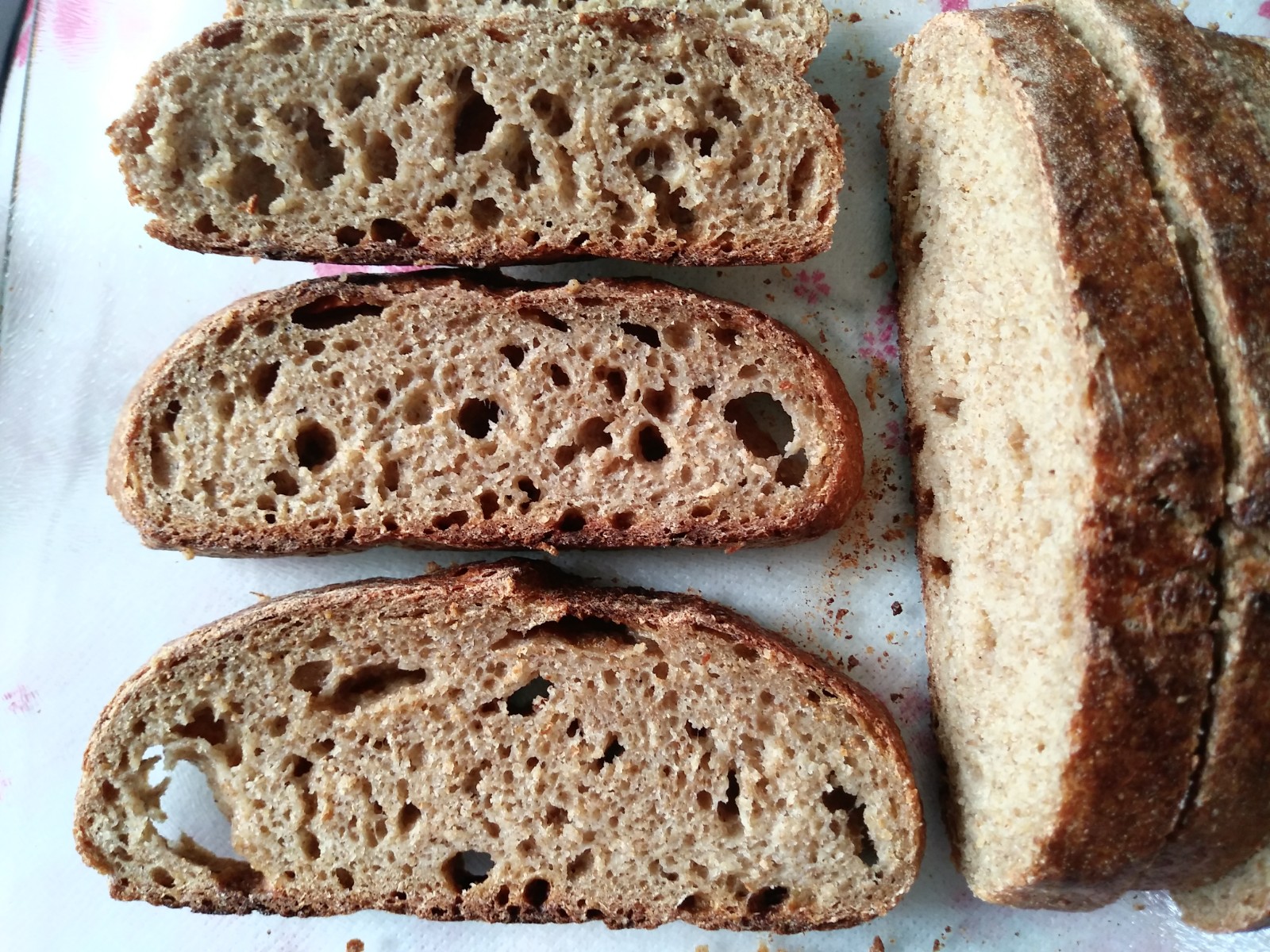 Lastly, one good news is that this was my first time baking without vital wheat gluten as well as using this formula, which means it likely has higher potential than what I've shown you.
All comments are welcome and please don't hesitate to ask if you have any questions. Good luck to all and Happy Baking.