Sourdough Brioche Mango Lava Tart
Rainy days have long come over but the luscious, sweet and juicy mangoes that I have frozen remind me of summer. Hot and humid sunny days where you spend your time outdoors playing, kite-flying, swimming only to go home at dusk smelly and dirty. Ah! The good old days! It's the time almost every kid is looking forward to...

... the rain just can't stop me in bringing summer into our home. Summer's Last Hurrah! I made this fabulous mango tart.

This was inspired by a dessert that Nancy Silverton made with Julia Child. It was the first time that I saw a yeasted bread dough as a base for a tart. It was far more complex than this one; in addition to the creme fraiche custard brioche tart, it was served with wine-poached fruits and a rich sabayon. What moved me as I watched it was when Julia cried as she tasted it declaring it as the best dessert she ever had.

Here is my take on a similar dessert with my own spin to it using mangoes (which is my favorite fruit) harvested from our own yard, sourdough and a special custard..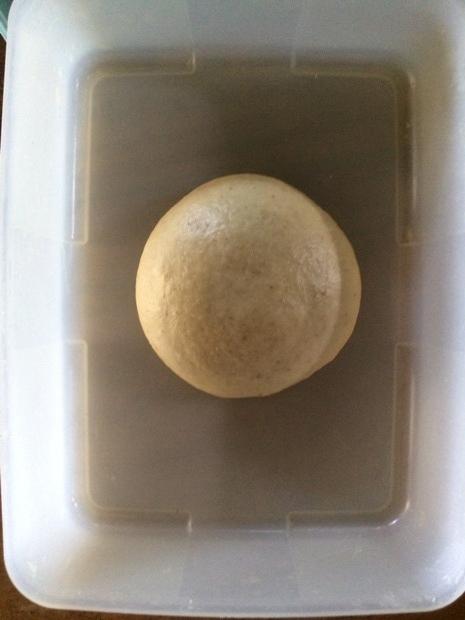 I made the dough using the leftover bran levain that's why it has bit of texture and character. I usually keep a bit of the past levain then make a levain out of it for the next bake then I keep a bit again until the the next bake; the cycle continues on and on. When I find out that the leftover levain is hard or has changed color, that's the only time that I get some from my stock starter to make a levain.

The dough was made with a bit of sugar, salt, 2 bantam eggs, enough milk to make a very soft dough, levain, bread flour and butter. I added more butter than I'm used to for my enriched breads which makes this definitely a brioche. The liquid content was also high for lightness so the dough was very sticky but after kneading which took 30 minutes, it was very strong and not sticky at all. Bulk fermentation at room temperature took 4 hours, sugar was not very high so it doubled easily. I then refrigerated it overnight.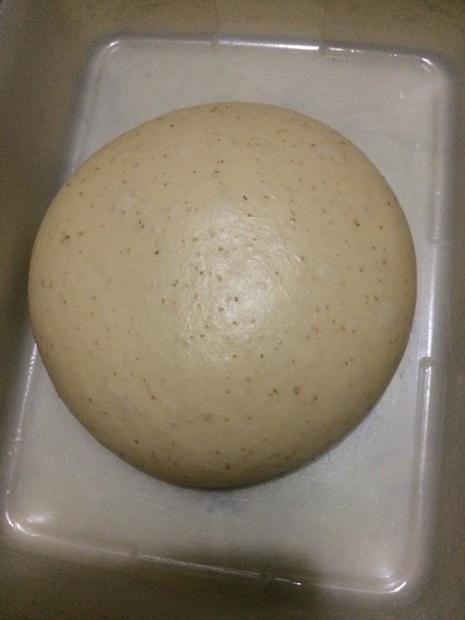 I divided the dough into 2 and made a single big tart and miniature ones.

For the miniature ones, I divided the dough into 6 and shaped each into batards. I let them rise in my mini llaneras until almost doubled. I then made a depression in the center to deposit the custard and mangoes. The custard was a deconstructed pastry cream. I thickened some milk flavored with vanilla with some starch then added the eggs to be baked later which means it was a baked custard as opposed to a stirred one like pastry cream.

The lava custard was mainly inspired by a Japanese cheesecake shop along with some other desserts like liu sha bao and lava cake. For both the big and mini tarts, they were bake at a high temperature with live fire to cook and brown the brioche base quickly and to cook the custard at a safe temperature while still maintaining it's runny consistency before it has the chance to set completely.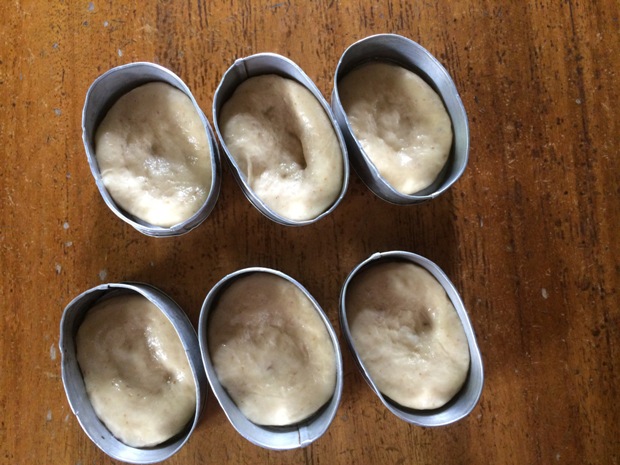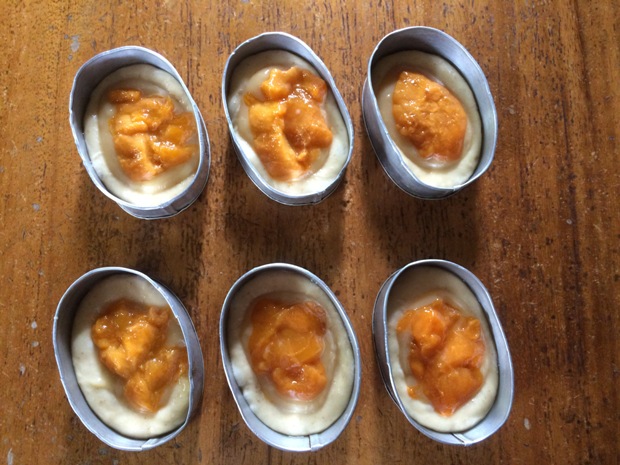 Up close...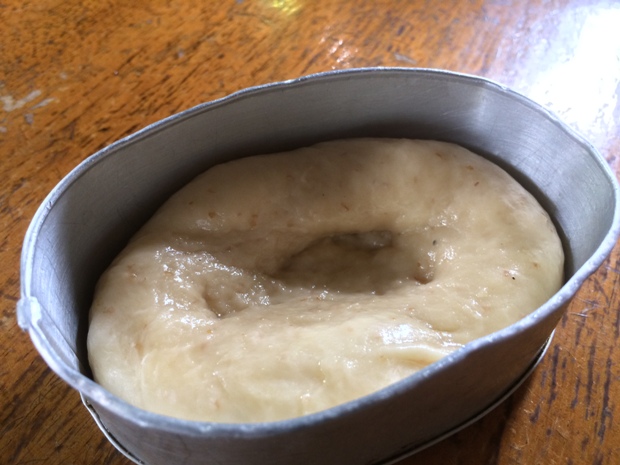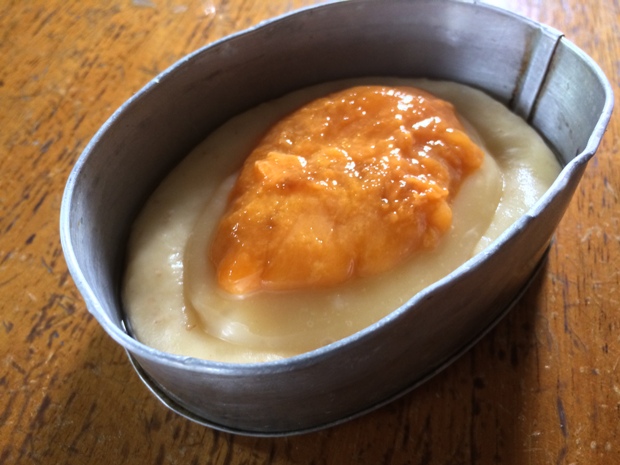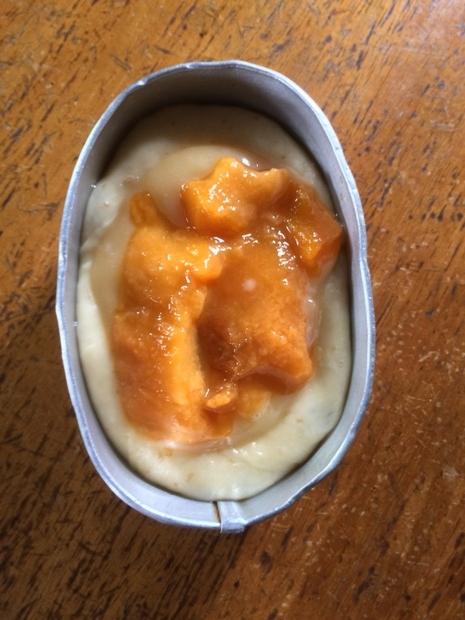 You can see that the mango transformed and became firmer in the clay pot.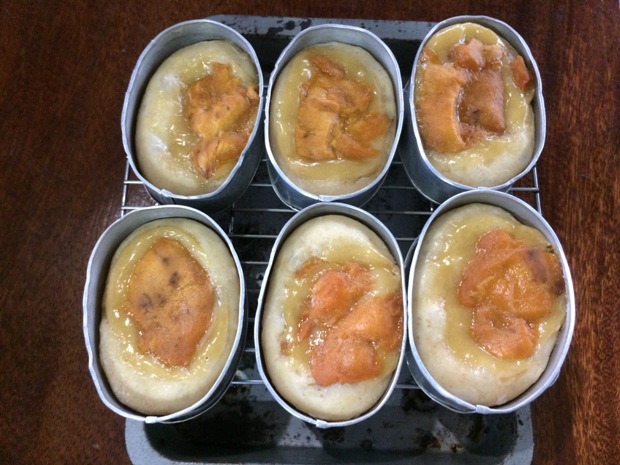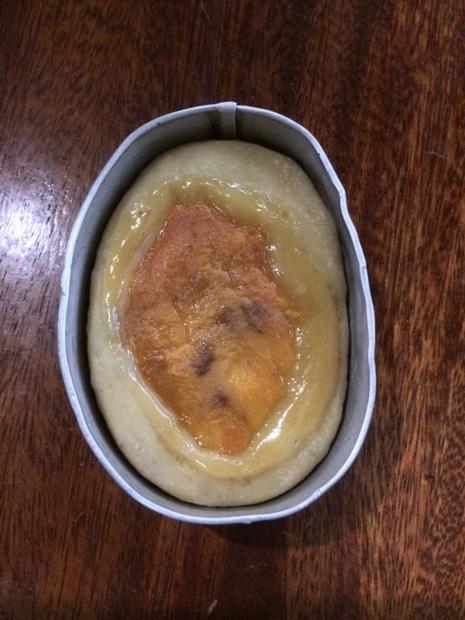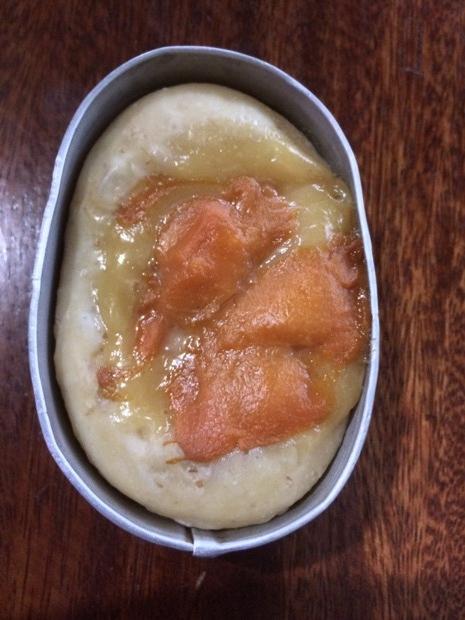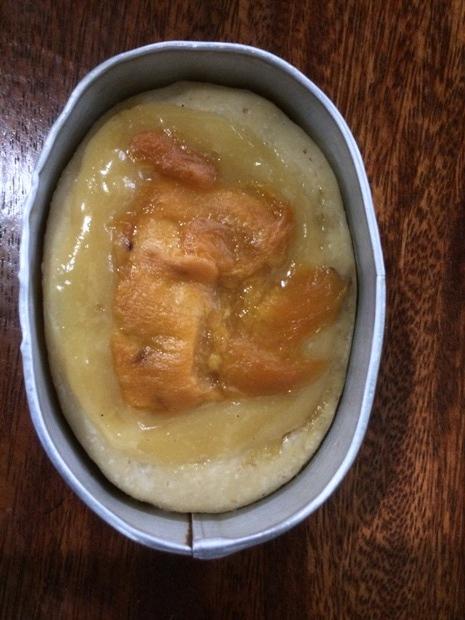 It's baking time was quicker so it did not brown or the custard will set. Despite all of that, the lava effect was to a greater effect in the large tart.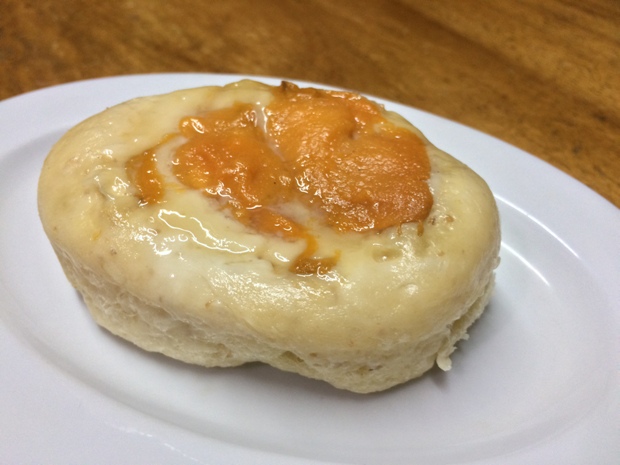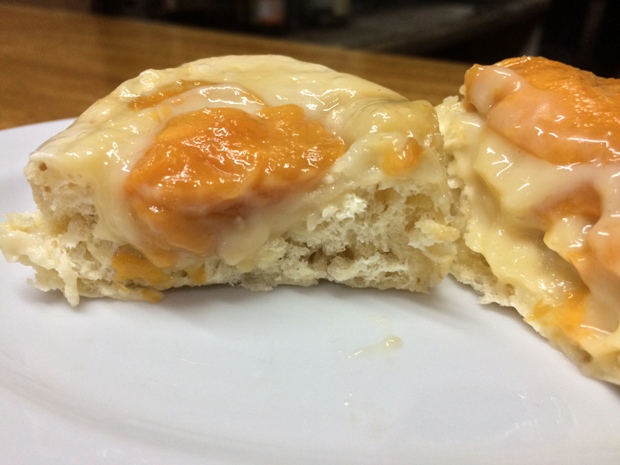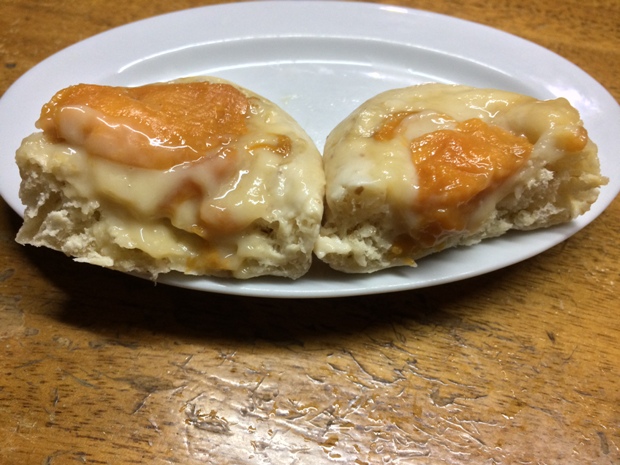 ----------------------------------------------------------------------------------------------------------------------------------------------------------------

It's monsoon season now; in fact we experienced heavy rains today from a typhoon-augmented southwest monsoon but looking at the pictures of this tart still makes me think of summer. Flood in the yard is about knee-deep but thigh-deep in the area near the river. Here are some photos from different parts of the yard.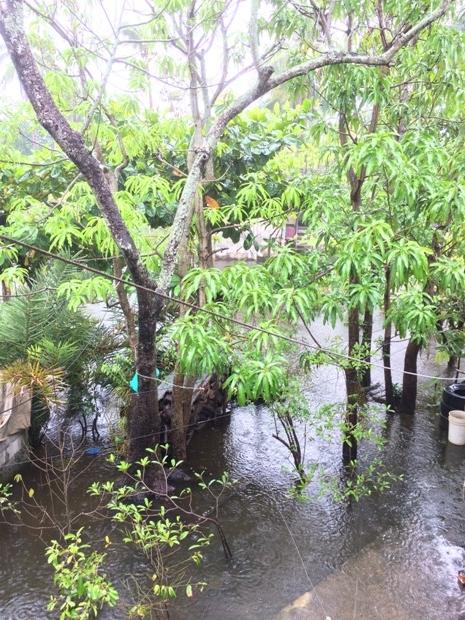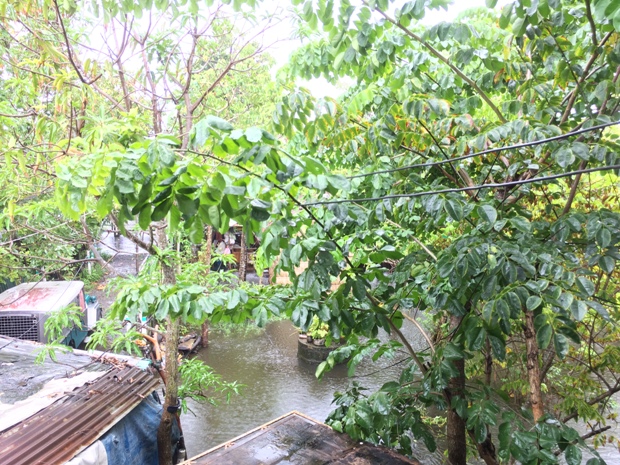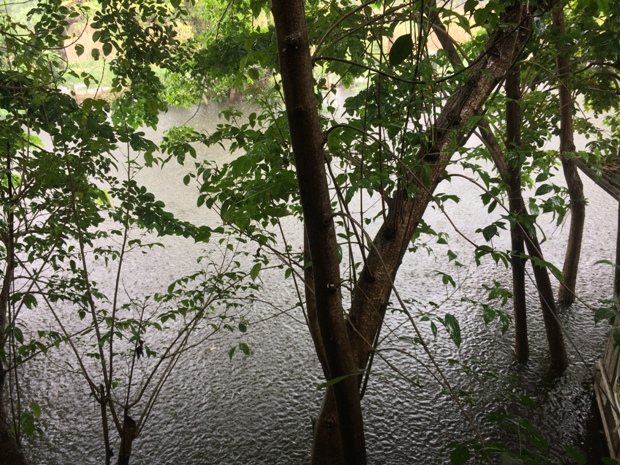 ----------------------------------------------------------------------------------------------------------------------------------------------------------------

For the single large tart, I rolled it into a circle 2 inches larger than my tin. I then employed Silverton's technique of folding the edges into the center for a raised decorative edge. I let it rise until doubled then deposited a large amount of custard and sliced mangoes.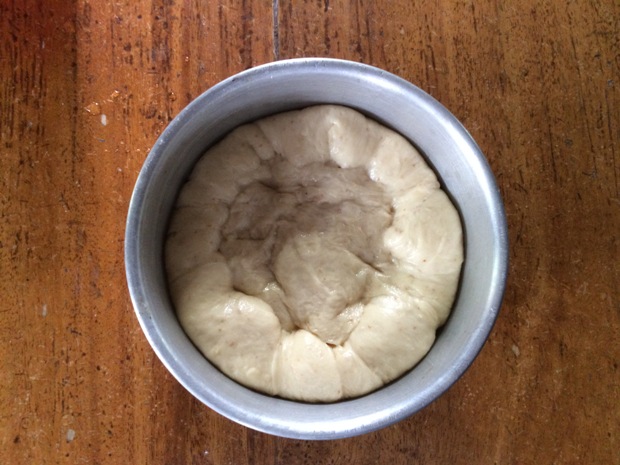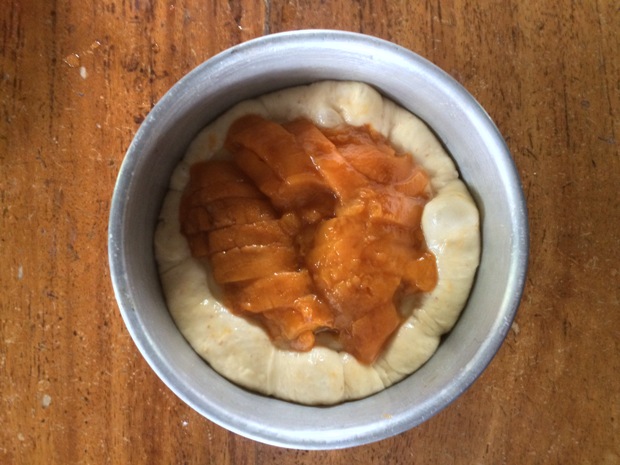 I baked it for 30 minutes over a roaring fire for brown crispy base and runny lava filling. For both versions, I let them cool to room temp then chilled them for a couple of hours until completely cold. This tart was huge, almost 3 inches tall. The filling was very jiggly and the tart looks a bit delicate that I still don't know how I managed to get it out flawlessly from a tin without a removable bottom. Its look is inspiring me to try a deep dish pizza next time.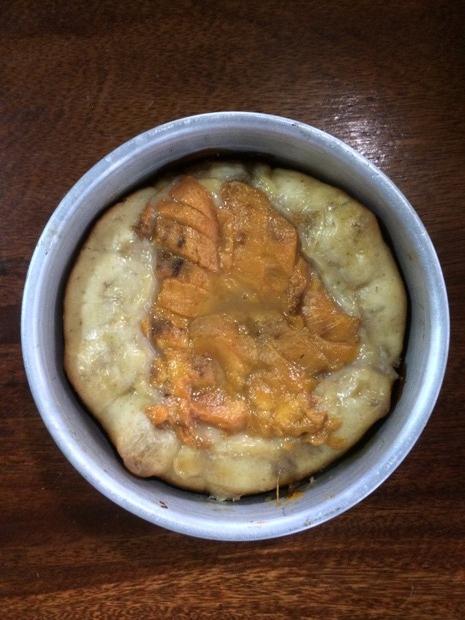 I have something to attend to the next day so I cut it despite the absence of natural light because I want to taste it at it's best.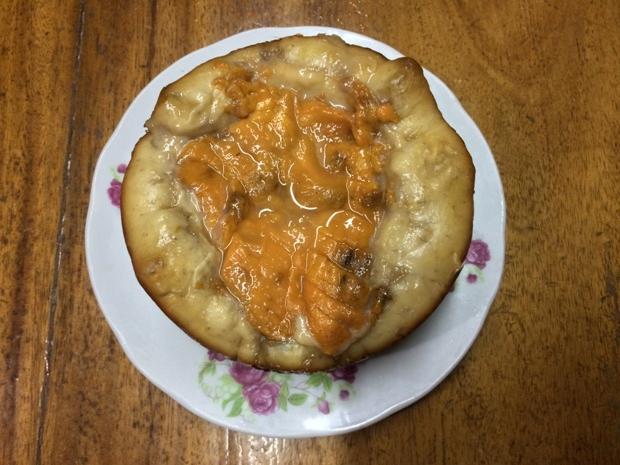 If you look at the side and edges from different angles they look very different. They look like rugged mountains.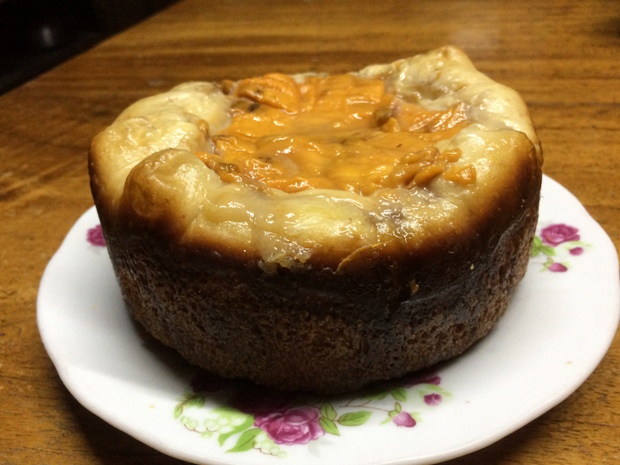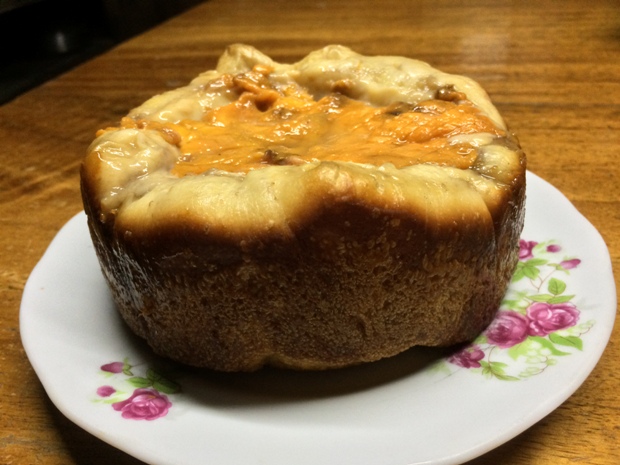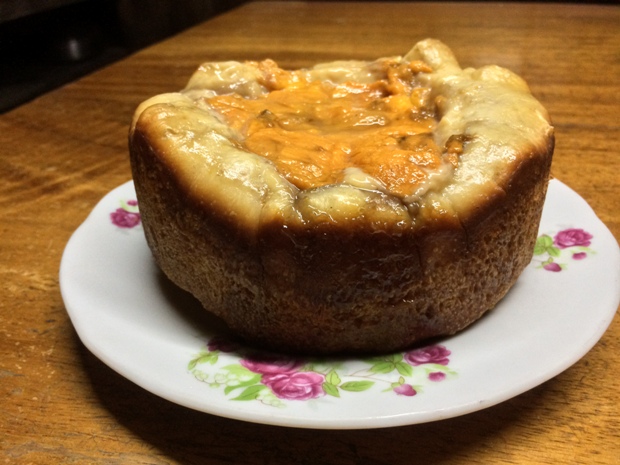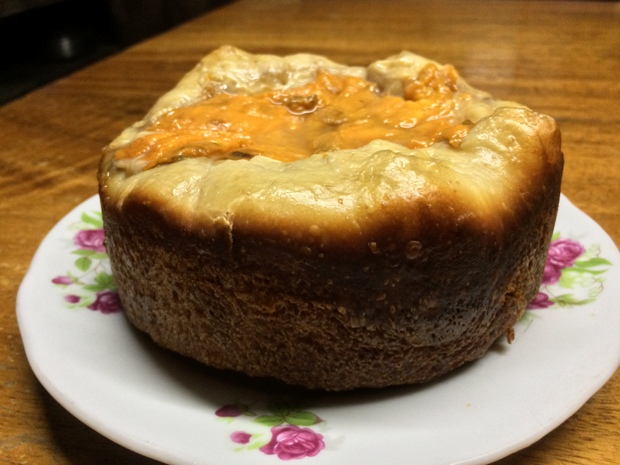 Here is the lava, you can see it flowing and gushing out from the cut tart.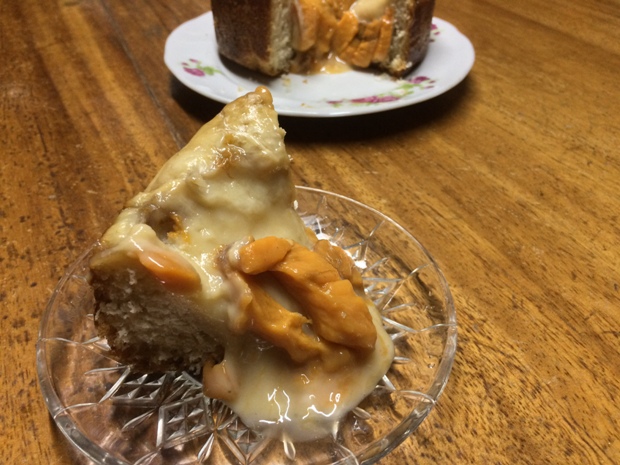 Under natural light. I don't want to miss the details that only natural light seems to provide to photos. You can see how light the crumb is. It grew more than 4 times its original volume, hence the lightness from the well developed dough.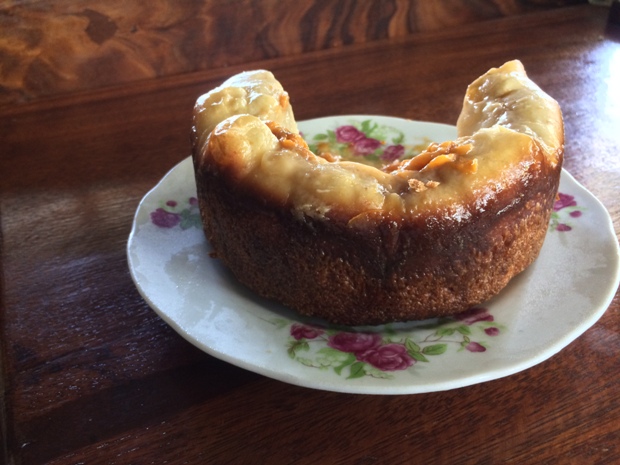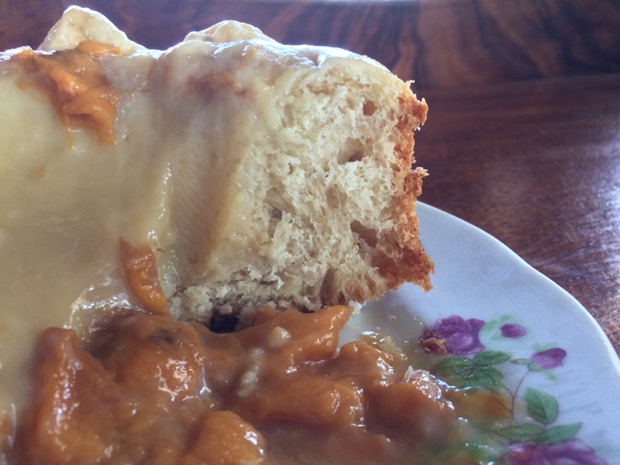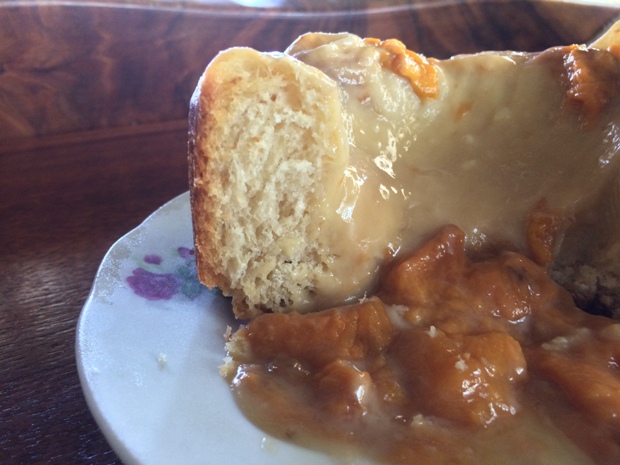 The bit of bran in the levain made for a nice bite in the finished tarts. Both were light but the large tart was definitely lighter, almost feathery but still did not fall under the heavy filling and fruit. The mini ones were soft all over but the large one has a nice crispness that provides a nice contrast with the soft and fluffy crumb.

This one was exceptionally tangy, even tangier than my WW loaf. I know, bran contributes to the tang but it was very low this time. Perhaps the milk and egg or other enrichments were responsible for this. My parents who do not like very sour bread loved it because it adds to the overall experience. Its tang goes exceptionally well and balances the sweet rich custard and the sweet mangoes (mangoes here when ripe are super sweet with no tang at all) and makes you feel like eating a creme fraiche custard or a very light cheesecake. Very very delicious! Now, I just have to find a way to fit in more mangoes in this tart.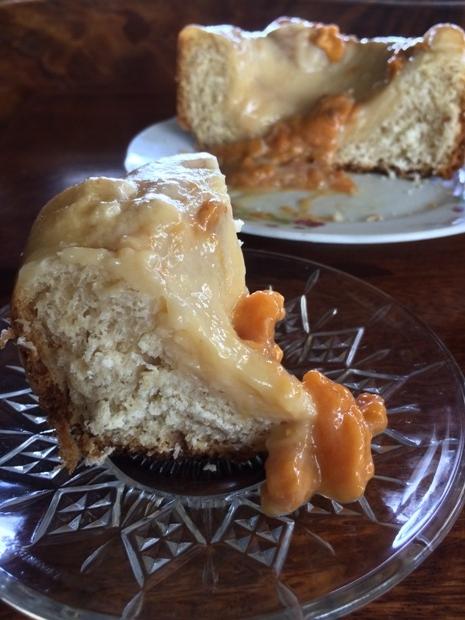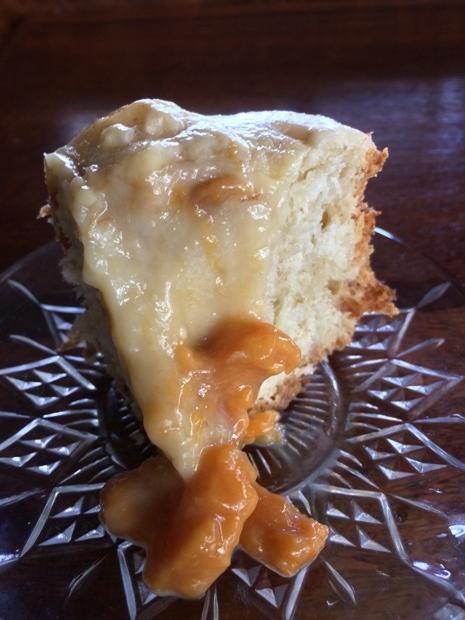 To cap off this wonderful tart experience, I want to share with you a video about teachers. (NOTE: The video was set in 1996 which I think is a time where corporal punishment is still the norm for instilling discipline to students. It might also be accepted in some cultures but not in other cultures. Please take note of that. :) Also, the ritual of paying respects to teachers seen in the video is unique to just a few countries and must not be seen as teachers putting themselves as supreme authority; in fact we do not have it in our country but we respect teachers and show our gratitude in a different way.)

It is in Thai but it has English subtitles. When I watched this, I wish I knew Thai to fully appreciate its meaning because there is always something lost in translation but I realized now that you do not need language to understand its message. It was shown to us during my review as a motivational video. I am a type of person that is not easily brought to tears even by very dramatic scenes from movies or series but this immediately gave me a weird feeling and as the video ended I can already feel a tear forming in the corner of my right eye.

I watched this again right after I knew that I pass the licensure exam and just 12 seconds into the video, I started to cry with tears running through my cheeks from both eyes. I knew that moment that this is going to be my life God willing and I know how difficult it is but at the same time how rewarding and fulfilling it is to be a teacher. Our oath taking ceremony is this Sunday. I hope you enjoy! Thank you very much!