On vacation with TFL: Do-Nothing Bread (Lechem Loaf)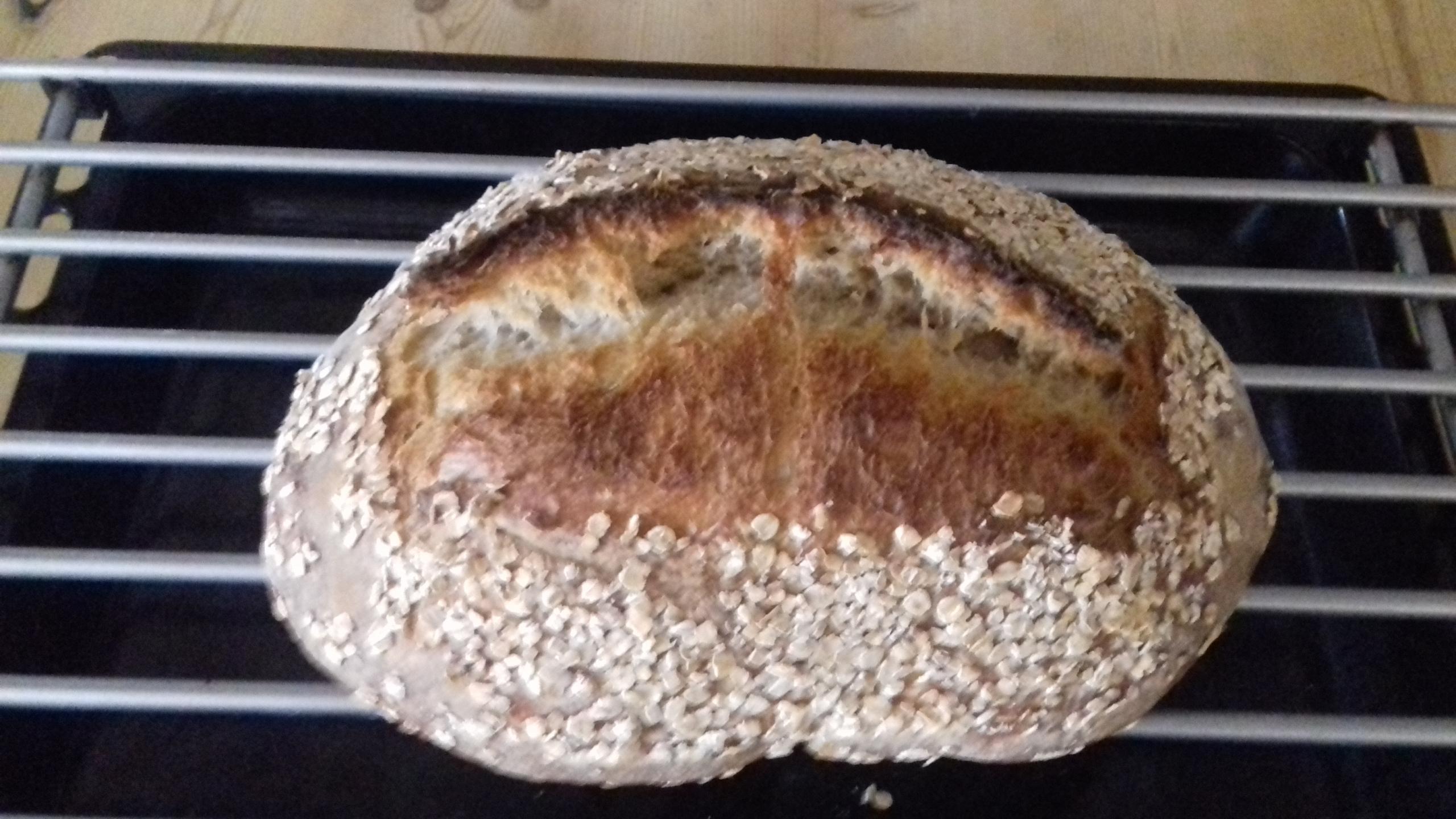 Chilling out in the French countryside. I'd packed dried starter, my scale and scrapers. Found locally grown and milled spelt and wheat flours. And decided to give things a go, using the do-nothing recipe that Abe (Lechem) had kindly shared with me.
I'm quite happy with this bake. Unfortunately, there won't be a crumb shot, since the loaf was given to friends. (I must remember to dust off the rice flour from the loaf before baking!)
Earlier in the week, I attempted Danni's honeyed spelt and oat loaf. Because of the heat (over 30°C), I was afraid of over proofing, so probably went too short on the bulk ferment. Crumb was too tight, but the taste was great. And I hadn't quite figured out the oven.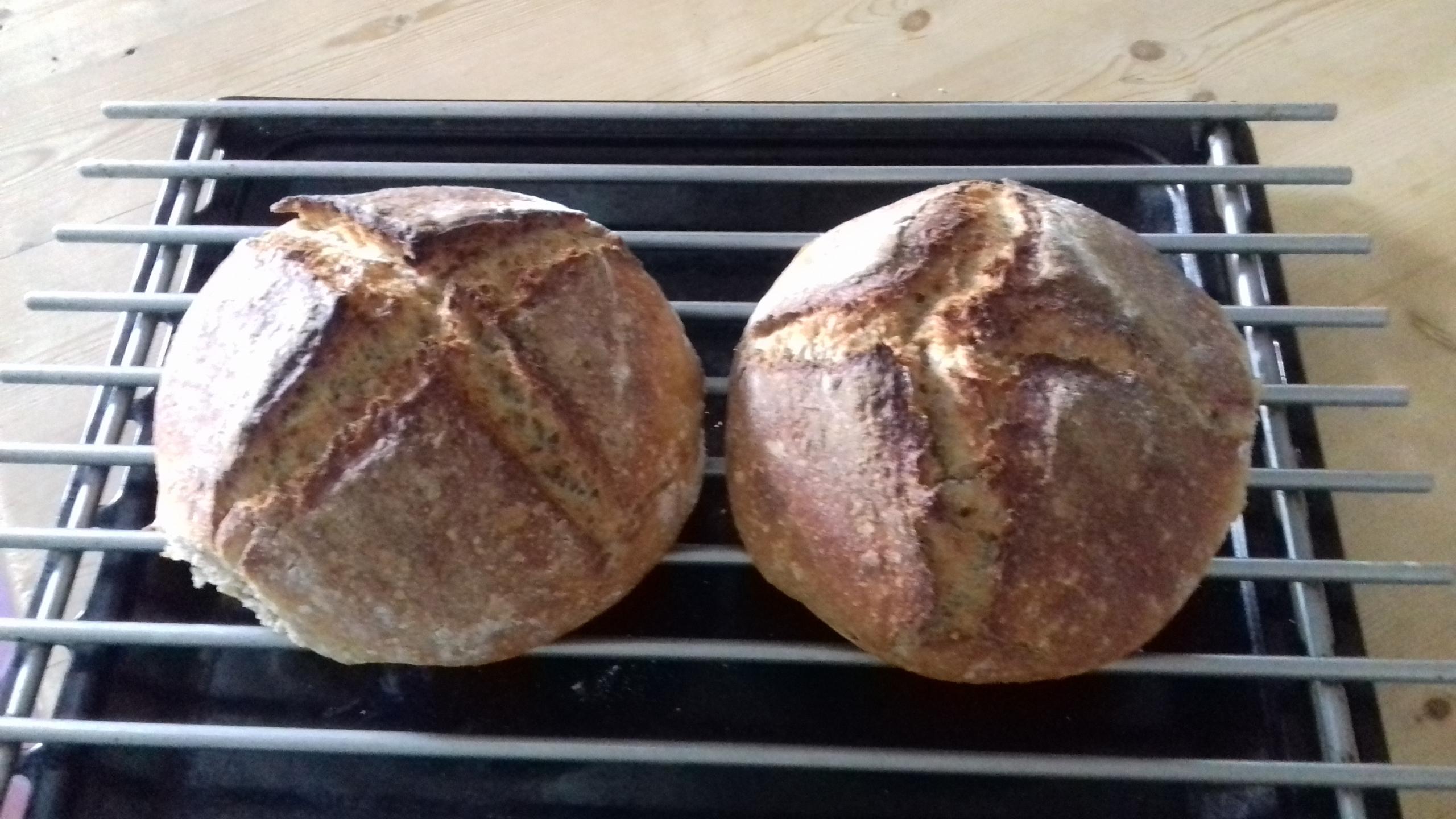 So I'm trying this one again. Just mixed the levain and made the soaker.
Happy days.
Carole