I made a big batch (9) of the Scape & Asiago Levain today - a sourdough with roasted garlic scapes and Asiago cheese. My starter has been a little slow lately, and I also had to add two loaves worth of starter to the batch quite late (a late order), so some of the starter was not at all ripe (smelled like wet flour and had little gas). So when I made the dough last night I took a chance and let it ferment in the cool-ish basement overnight, rather than putting it in the fridge after a few hours at room temperature as I usually do.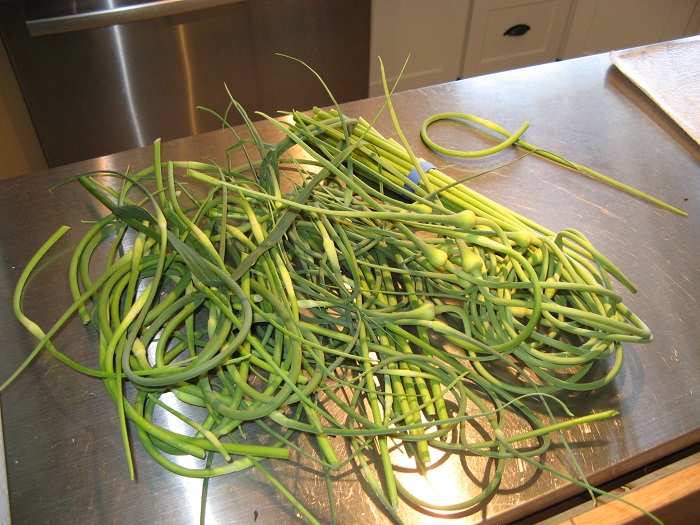 I was thinking of the recent discussions on various forums here about the importance of sufficient fermentation at the bulk stage, and how this contributes to airy crumb and appearance.
It was with trepidation that I went downstairs this morning to look at the big bucket of dough, and found that it had at least doubled, had a nice matt skin on it and it jiggled like half-set jello when I lifted it. It deflated substantially when I eased it out onto the bench but maintained integrity. It was just on the edge of being sticky rather than tacky, but shaped beautifully into nice tight boules with strong skin. It felt so lively, unlike dough that has not fermented sufficiently.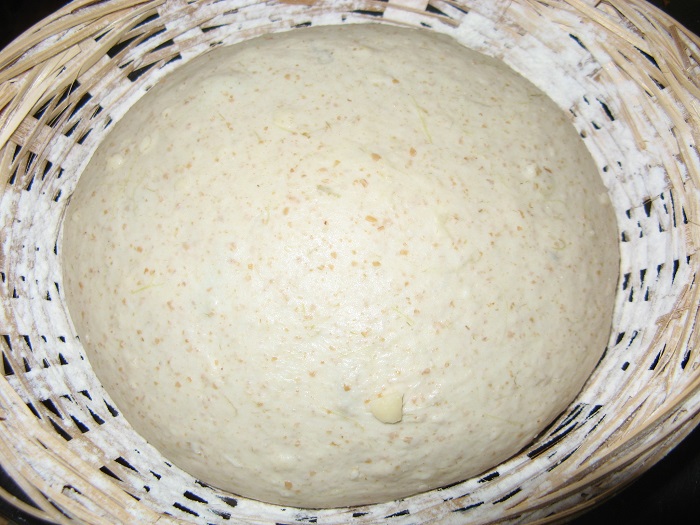 It proofed for an additional hour (about) and then went into cast iron pots to bake, seam side up for a natural burst. And the aroma ... oh, the aroma!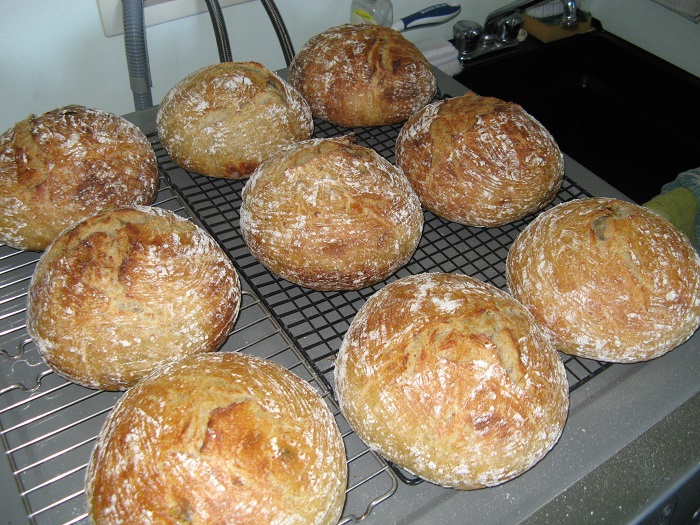 I'm very happy with the way this turned out. Unfortunately, no crumb shot as they are all for customers, but the bread feels wonderful (you know how you can 'feel' the crumb without even slicing the loaf?) and the spring was great. I was so afraid it would be an over-fermented puddle, but that was not the case. Full fermentation really does make a difference!