Double Celebration Fruitcake
There are 2 reasons why I am celebrating!

First is, it's my dad's 72nd birthday and second is...

The one who is typing this post that you are currently reading is NOW a PROFESSIONAL LICENSED TEACHER!!!

Yay! I really did not expect this. Various sources state that the Licensure Exam for Teachers is the most difficult licensure exam in our country. Yes, more difficult than exams for physicians, lawyers, architects and engineers! In fact it has the lowest passing rate about 10-20% for elementary and 20-46% for secondary level. Very far from the 60++% for physicians. It is not because the students are not good but because the exam is extremely difficult; it has the widest coverage based on the professional qualities of a teacher and almost all items are situational with all options having equal probability so each requires careful analysis. The moment  I left the examination room, I really conditioned myself that I will not pass because I had to rely most of the time on my gut feeling and maybe only close to 10% of the items were taught in school. But I prayed and prayed and the Almighty with His greatness and goodness granted me my license. I really don't know how to translate this but walang pagsidlan ang galak ko!  All of the hardships and sacrifices of mine and my parents are so worth it. They paid off. My dream is now in my hands.

I'm really sorry if this post is getting too long but I'm just extremely happy and overwhelmed and still can't believe that I can now legally practice the profession.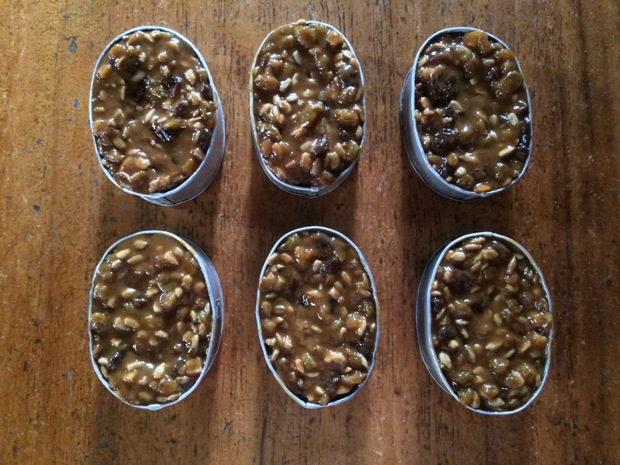 So I made the fruit cake a week ago as a surprise for my dad. I know it is not commonly eaten this time but its really one of the cakes that we adore, in fact maybe more than chocolate cake and we make sure to buy at least one once it is available in store. Some fruitcakes use honey and taste more delicate but I grew up with the darker bolder kind made with molasses so that's what I made, hence their dark color. I made them into smaller cakes instead of a single big cake because, a full fruitcake requires so much in preparing the tin so it will not burn in the long bake. If it has a high risk of burning in a standard oven, what more in the clay pot over a wood fire! I have no plans to burn all of that expensive fruit.




This fruitcake is a simple one: golden and dark raisins and candied orange and lemon peel soaked in dark rum for 3 days and sunflower seeds. I know some folks age their fruit in liquor for a year but that's the only time I have, still better than no soaking at all. I used sunflower seeds because they're cheaper and taste a little like walnuts to me and I don't have to chop them to disperse them evenly in the cakes. If I had the money and they were available, I would also put candied cherries, candied pineapple, pecans, and walnuts.

As simple as the fruit mix may seem, these cakes are loaded with fruit! I almost the thought that I did not have enough cake batter to hold them! It has 600+g of fruits and seeds for just over a cup of flour! As little as they may look, they are quite heavy and dense and took a full hour to bake.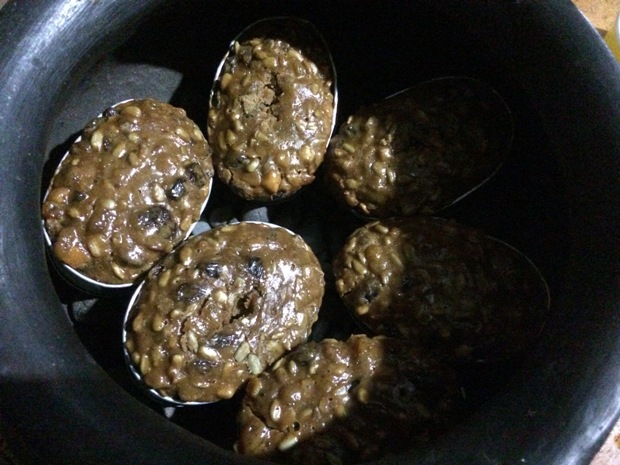 This is them hanging out in their "oven".

I made 2 batches: one with only the fruits and one with spices namely cinnamon, nutmeg, and cloves, I didn't put ground ginger in fear of my fruitcakes tasting like pumpkin pie. I also took one from each batch, poke holes all over them and fed them with alcohol to at least age for a week. I aged them in the fridge because I live in a hot climate and it is still summer now.

Here is how they look like on the second day.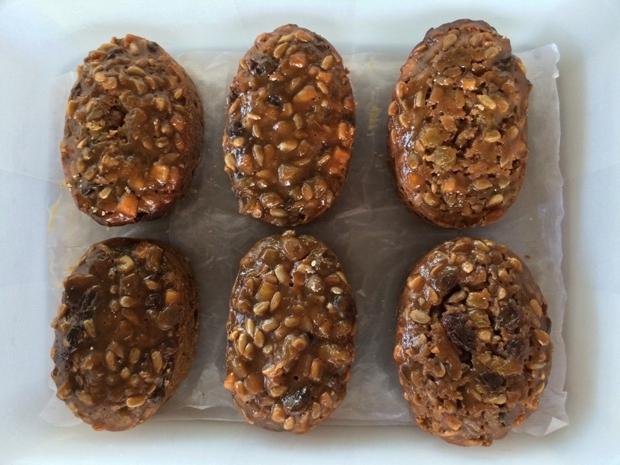 And after a week, I don't know if it's the light but they seem darker.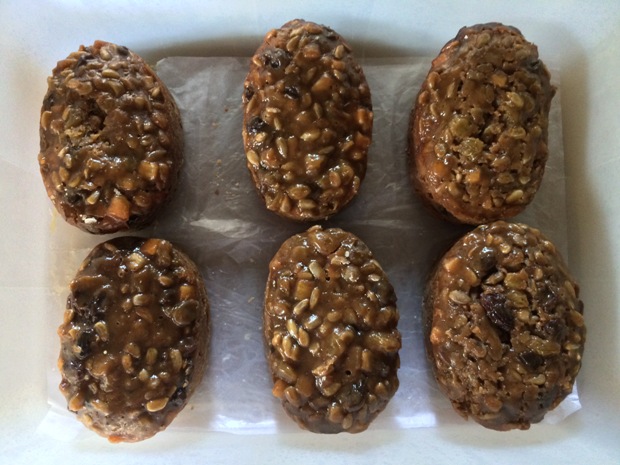 Here are some of them up close. The tops are shiny which we never seem to observe in commercial fruitcakes.

One from the plain batch.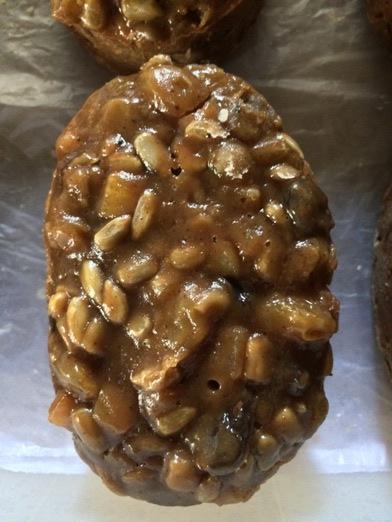 One from the spiced batch.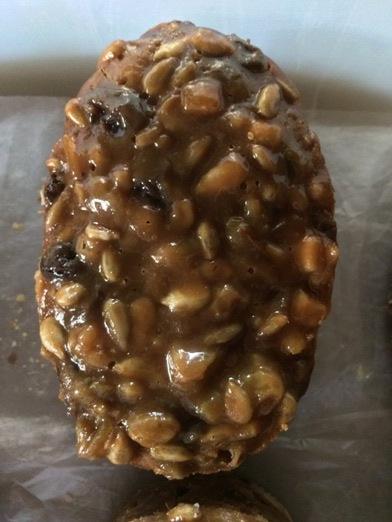 The plain fruitcake that's fed with alcohol.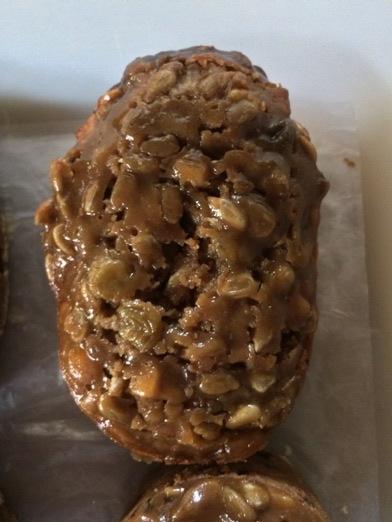 The spiced one fed with dark rum. It's the heftiest of the batch!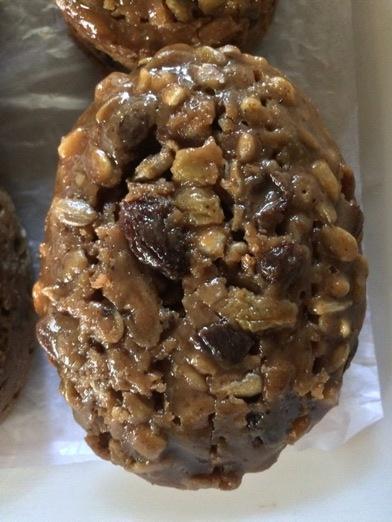 To me, it just looks like a mini version of a classic British fruitcake with just a shiny top. They taste perfect. I think it really need a lot of candied peel because to us, it is what makes fruitcake taste like fruit cake. Perfectly sweet with the molasses really coming through. The unfed ones were not as moist as we like. For the flavor: the plain ones were good but they can't match the fragrance of the spiced ones. The combination of fruit and spices are sublime. So our favorite and the one I'm going to do if I will make fruitcakes again is the spiced one that's fed with dark rum. It tastes just like the ones we buy even though it has an incomplete cast of fruits and maybe even better because I made it, there's more fruit to it than cake.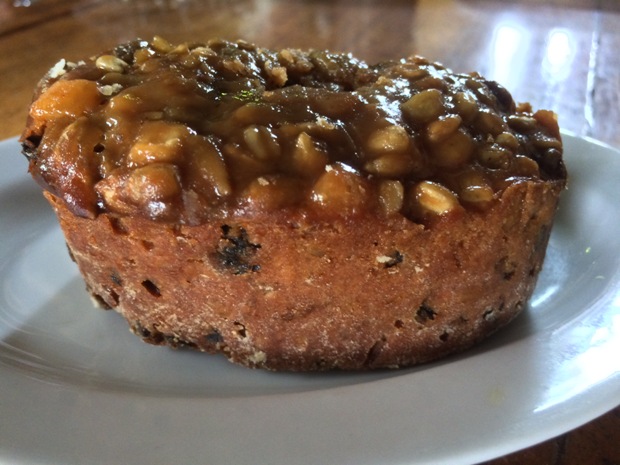 It really did not cross my mind that I will bake and even age fruitcakes someday or I will pass the Licensure Exam for Teachers and be a professional teacher. I'm really just happy for me and my parents. That's all folks, have a great day!