An old friend, Field Blend #2.  But with a new twist.  I recently returned to Mr. Hamelman's all AP 125% hydration levain (from my all rye version of it) and had a hankering to combine this with Mr. Forkish's FB#2 formula.  A Hamelkish or Forkelman Frankenstein.
Aside from using the all AP levain, I dropped the overall hydration down from 78% to a more Hamelman-like top-of-range of about 73%.  All other percentages and flour mixes were adhered to, including the pre-fermented flour percentage.  Due to the addition of the levain at "autolyse" time, I shortened the bulk rise by that same half hour as the autolyse.  Then my standard bulk retard and ...  
A very recent change to my pre-shaping and final shaping is a work-in-progress.  Trying to be ever more gentle, I'm still working on getting a consistent shaping.  Not complaining, you understand, just explaining a thing or two.
375g x 4 baguettes / long batards
And why do I call these long batards as well?  I'm so glad you asked.  Last year I was made aware of a page from Msr. Calvel's book which portrays differing bread shapes, weights, sizes and scores.  And so I changed my tune and adapted to both.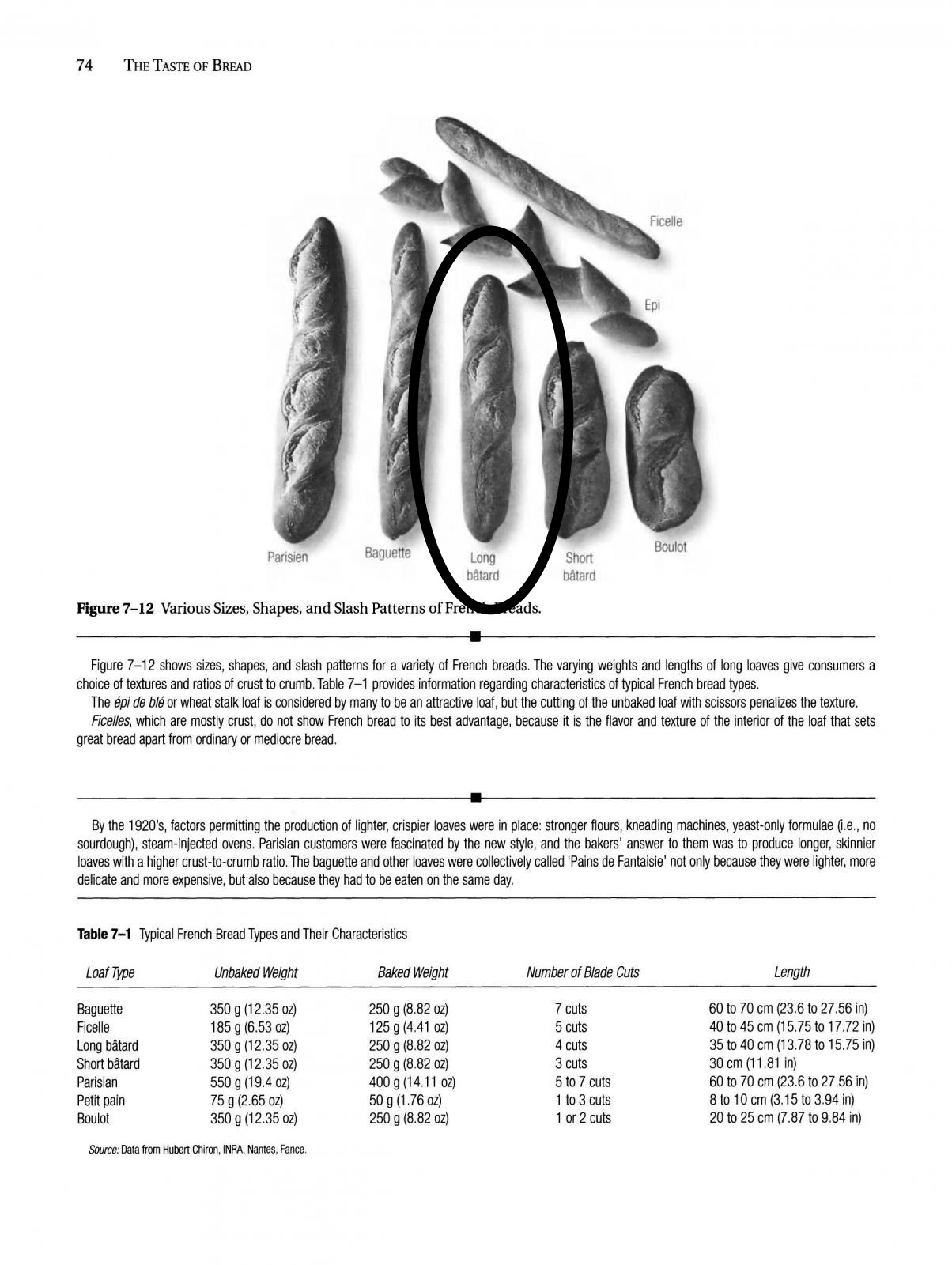 And as long as open crumb was mentioned, here are slices of the two breads I've made using this softer, gentler approach to shaping.
The two on the left are from a deli rye and the two on the right are from this FrankenBread (FB#2).  Both are at 73% hydration.
alan