White Bread (Sandwich Bread) ends up with thick & hard crust?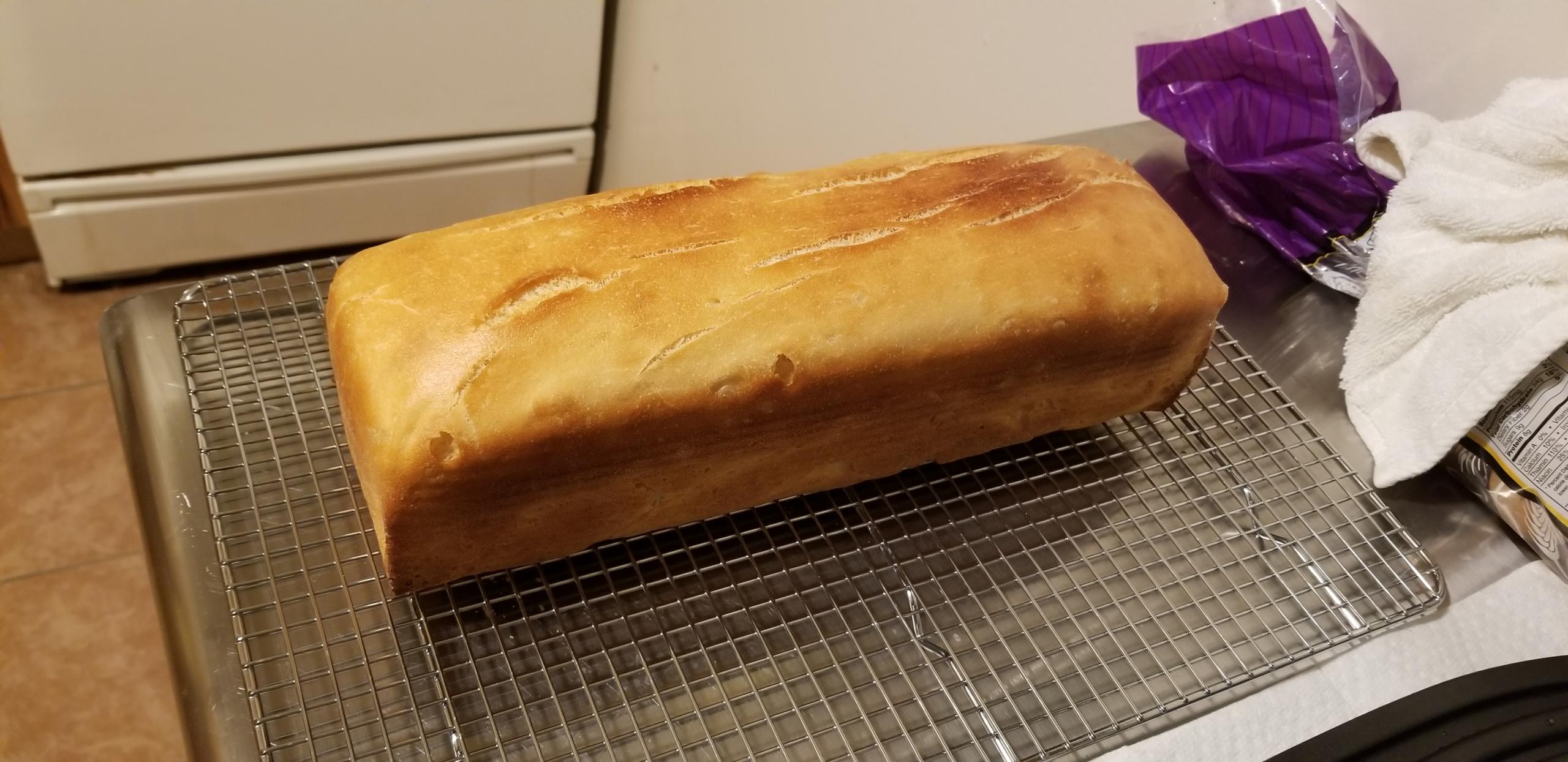 Hello,
I'd like to start by saying that I am an extreme novice when it comes to baking in general so please forgive me if I use the wrong lingo/etc. Also, I'm sorry if this is not the right forum to post this in. I didn't see any "noobie/beginner" forum out there. My first attempt(s) at baking have been a simple white sandwich bread loaf, but my loafs keeps ending up with relatively thick and hard crust. The center is usually pretty soft but the crusts are pretty bad. I've even tried brushing the loaf with a butter substitute; I'm lactose intolerant, since I read that can soften the crust but it didn't seem to help any. I've attached a photo of my first loaf. In my opinion it was the best looking but I've yet to have my recipe produce a similar appearance. Anyway, I've written the recipe out below and really hope you guys can help me out with this. Thanks ahead of time.
Oh, and I was thinking it may just be the recipe since I saw breads like "Milk Bread" were a lot softer. My concern with that is being lactose intolerant I'd have to substitute a number of the ingredients and that might alter the bread. If my recipe is just bunk I'd appreciate any recommendation as well as any ingredient substitutes you could recommend as well. I saw the forum dedicated to allergies/special needs and plan to explore that as well.
Recipe: 
750g Bread Flour
500 ml water <--- sorry
2 tsp Active Dry Yeast
1.5 tsp Salt
Knead and let proof for 1.5 hours in a bowl.
Degass and move to cooking tin/mold to proof for another 1.5 hour.
Oven @ 450F for 40 minutes.
I normally let it rest for at least an hour before even touching it and store it in a tupperware container that is air tight post cooling.