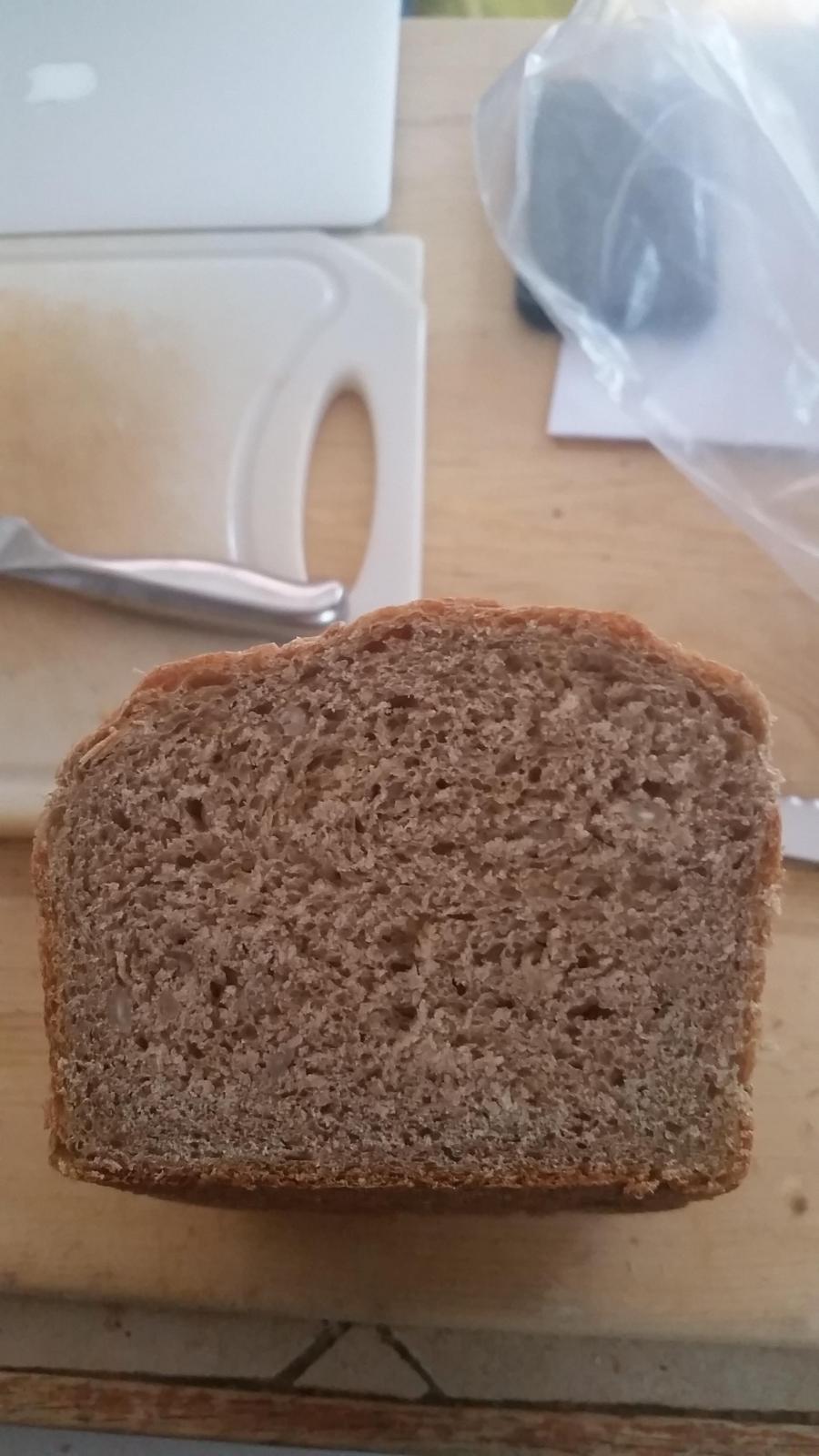 So i was unable to add a picture to my original thread... 
thats is the crumb of my problematic bread. 
This is multigrain struan from Peter Reinhart's whole grain bread.
i use this flour:  http://1847.ca/product/run-of-the-mill-whole-wheat-1kg/
For the soaker i used whole wheat flour, grains (amaranth, barley-cooked, wheat germ) for a total of 6 oz., salt and soy milk. Soaked over night at room temp. 
for the biga, whole wheat flour, instant yeast and water. Let it sit overnight in the fridge. 
i took the biga out of the fridge for 2 hours. 
I put together the final dough (soaker, biga, whole wheat flour, salt, yeast, oil and extra whole wheat flour- i omitted the sugar). 
I mix everything and add enough flour to make a nice ball (slightly sticky and soft). 
Then i let proof at room temp until doubled in size. 
I take out of bowl and make a rectangle and prepare for sandwich loaf shaping. Dough is soft. I try and shape it try to give the top enough tension but it sometimes rips. so i reshape gently if it tore. 
I let it rise until double at room temp. then put in oven. Preheat at 425 F then lower the temp at 350. Put in over for 20 mins, rotate 180 and put in over for another 20 mins. check for hollowness, if not put back in over for 10 mins. 
But at that point it had already ripped. 
I think this is all of it :)