I had a request from a new customer for Rosemary bread the other day, so started poking around looking at recipes. There were previous posts on TFL about Daniel Leader's rosemary filone in "Local Breads" with some indication of difficulty in reproducing his results, but as I have the book I thought I'd give it a try. Being me, I didn't just make one or two but took orders for 11 and made 12, hoping it would turn out!
The rosemary in my garden is at its peak right now - just ready to bloom, which is when the flavour is the best. And I have lots of it, so no trouble there. I also buy big jugs of extra-virgin olive oil from Costco, so lots of that too. The flour I used is Rogers All Purpose (Western Canada).
I pretty much followed the recipe as published, making a firm biga to start which ripened overnight. The dough was mixed in the big Univex planetary mixer, following Leader's instructions for a KA mixer. There was a total of 9 kg of dough (I scale my recipes to 750 gram loaves). The dough was so silky and strong; I was very encouraged. And the smell of the dough was amazing! I also liked the colour - a lovely golden yellow from the fresh rosemary and EVOO. It was a dream to shape.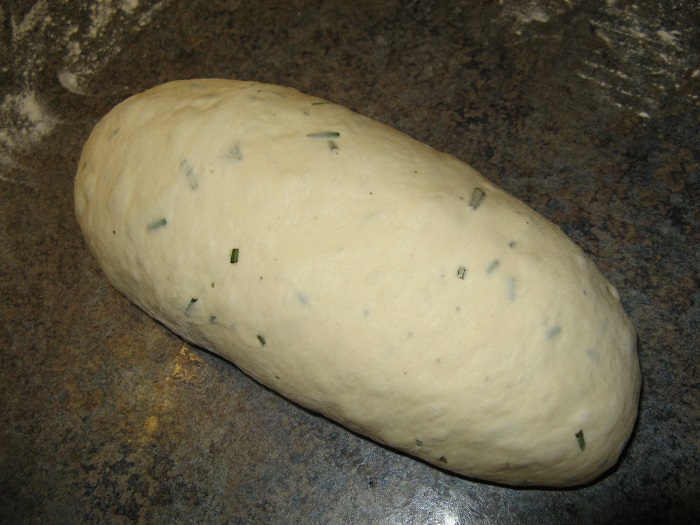 The loaves proofed for about an hour, then were loaded onto peels and scored.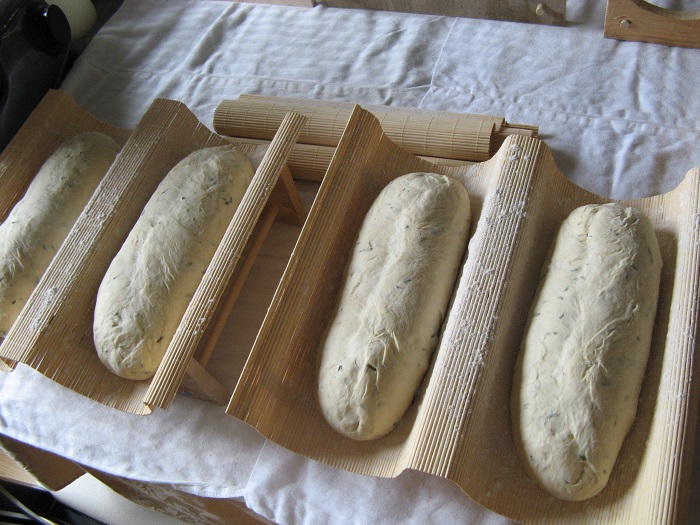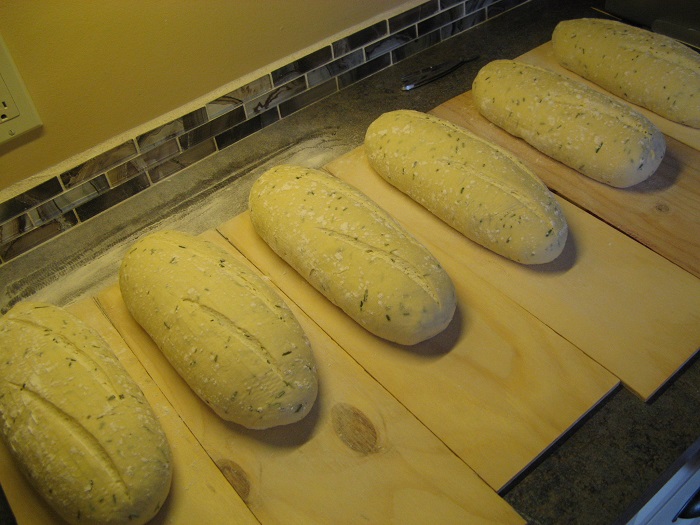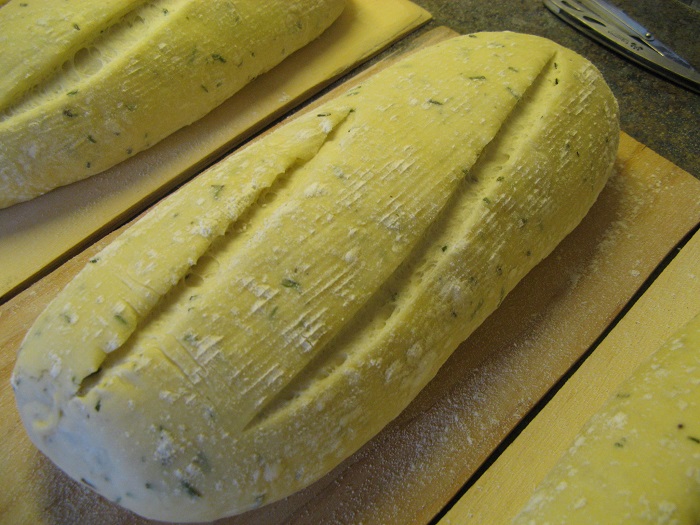 I did change the baking instructions a bit. I preheated the granite stones to 450F, then loaded the bread with water in the steam pan. After 5 minutes I turned it down to 425F (actually, for the second batch I turned it down to 410F). Beautiful smell while it baked! And a lovely colour when finished. Unfortunately taking the photo without flash made the colour look a bit odd. :)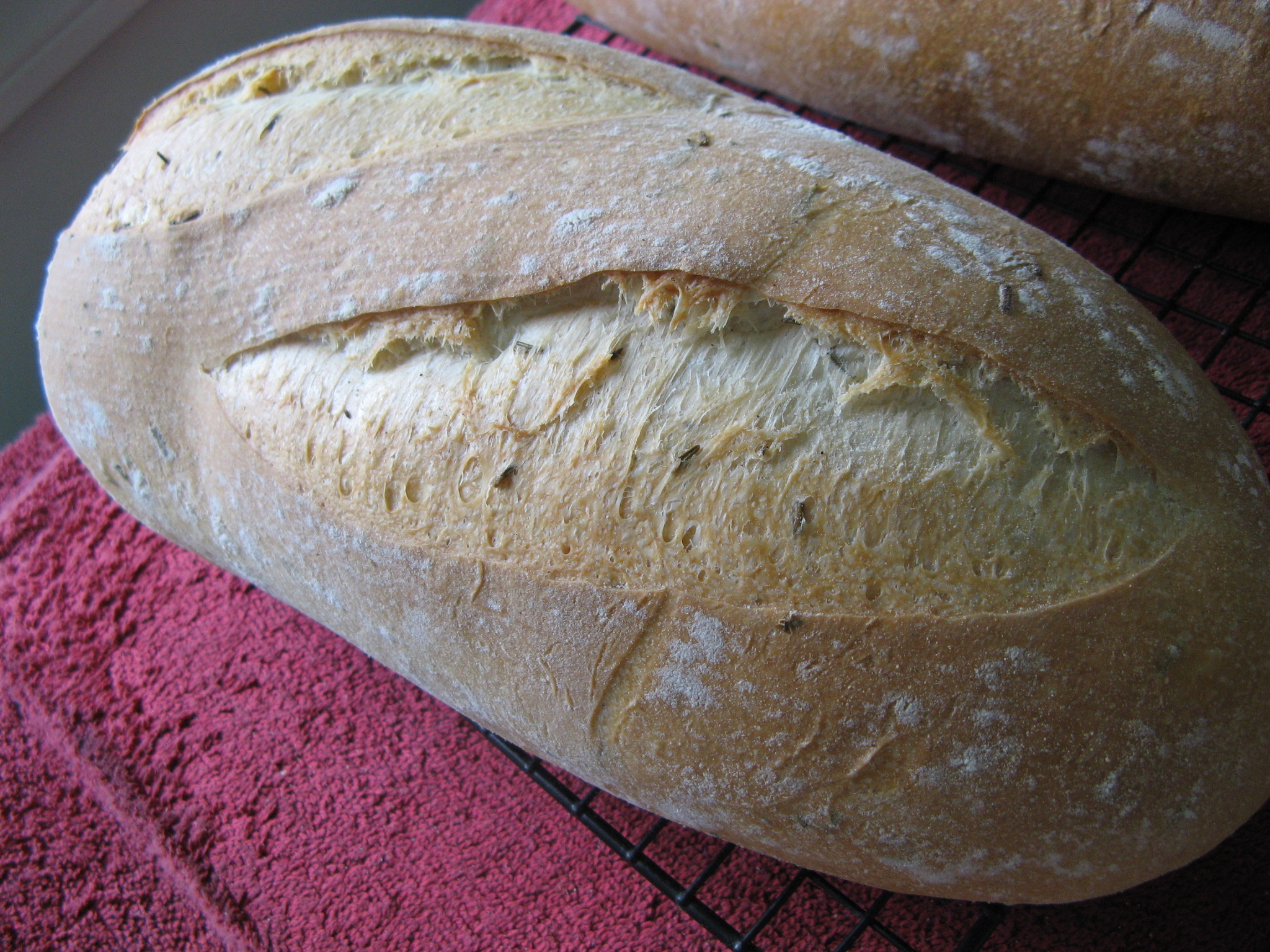 The crumb is amazing - soft and light and so tasty.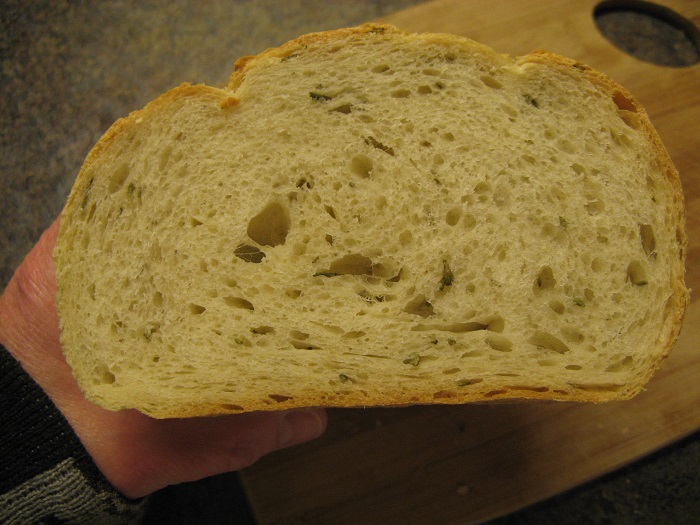 This bread is definitely a keeper. Oh, and the new customer sent me a note - "I have a complaint about your bread - it keeps getting in my mouth." :)