Addictive Pumpkin pancakes
Ok, full disclaimer here: these are NOT sourdough pancakes (by the way, if anyone have luck producing SD pancakes that don't spread like crazy but stay super thick, I appreciate it if you could share the recipe), that's why I hesitated to even share the recipe here. However, they are so good I felt like keeping them from you would be an unforgivable crime. If you are like me that you prefer your pancakes thick and slightly hearty rather than super thin and airy, these pancakes are for you. Seriously, any canned pumpkin pancakes are no competition for them.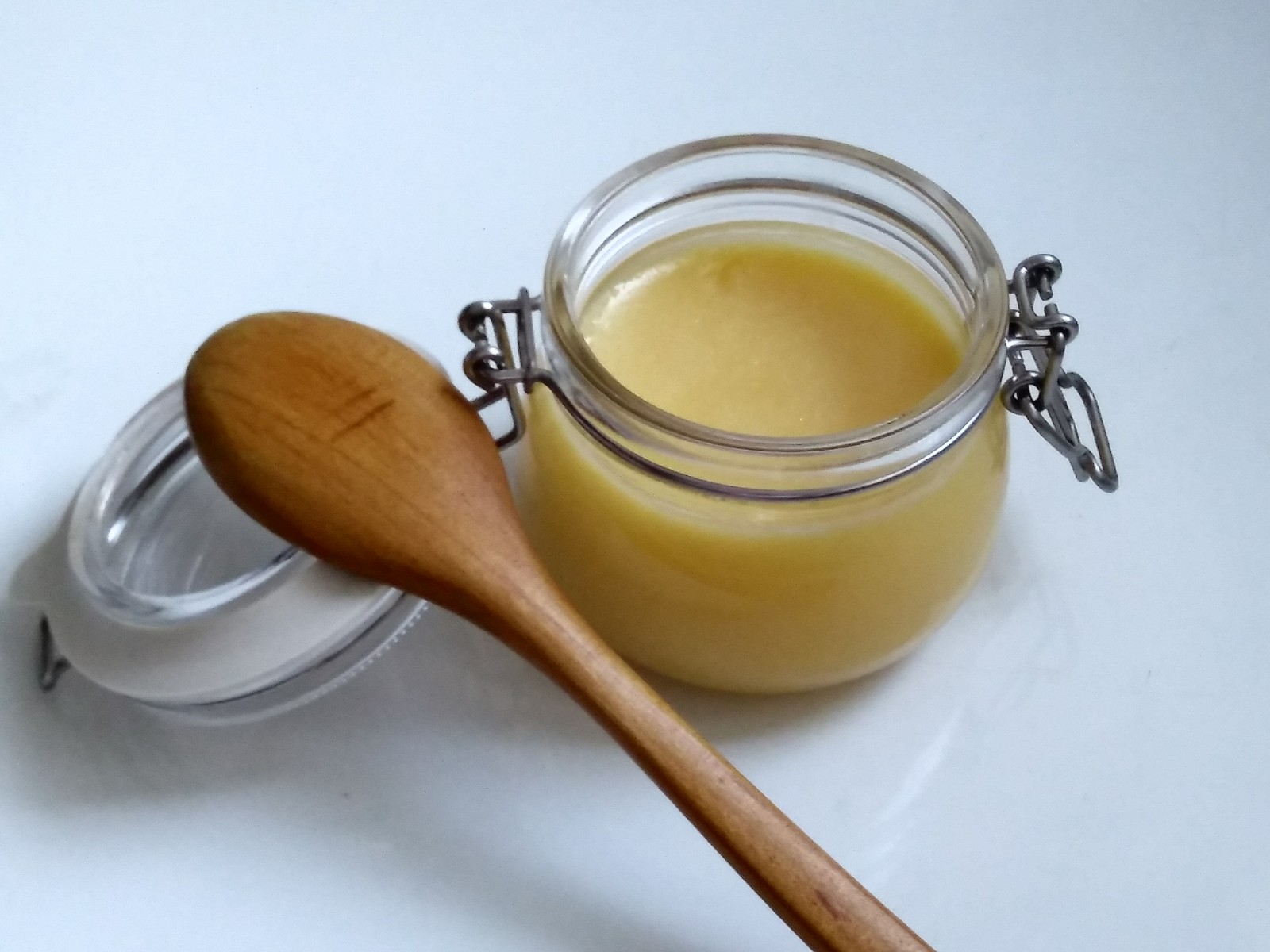 So there is a story about them, it starts as I spotted a gorgeous Kabocha squash in the supermarket at early fall. My heart was filled with excitement that I rushed to the cashier to claim it mine…all before I suddenly remembered that I actually HATE pumpkin. Days passed and I had not figured out what to do with it. Yet there was no way I would allow it to go bad nor would I eat it as its original form. That's when I decided to turn to the internet for inspirations. Browsing through a butternut squash soup recipe from one of my favourite food blogs, Half Baked Harvest, the spice mixed for the soup attracted my attention. Roasted pumpkin soup? Maybe, but I prefer my food with more chew. Then the best ever thought came to my mind, 'Wait, why not make roasted pumpkin pancakes?' (Yes, I know pumpkin is only one kind of squash but I like the word pumpkin)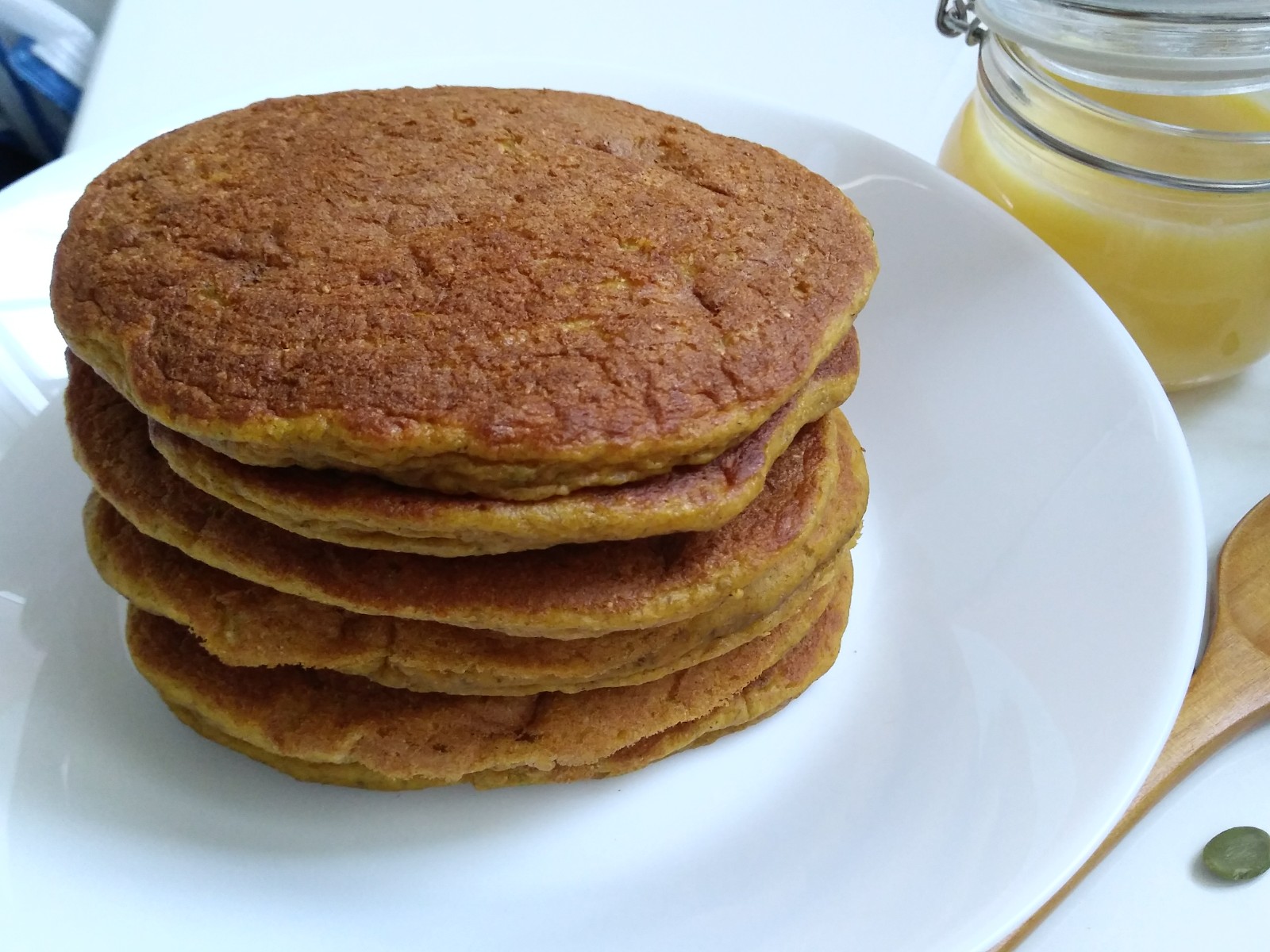 I know roasting pumpkin for pancakes is not a new idea but the spices and fats (just a tiny amount) that the pumpkin gets to be roasted in as well as the flour blend adopted make this recipe stands out. I swapped the butternut squash with kabocha squash and for the first time in my life I actually ate pumpkin (or squash to be accurate) with full enjoyment. They are so moist and thick with a complex flavour yet are 100% healthy and almost fat free. (I thought about mentioning this in the title but was afraid some of you would label it as bland health food).  
Addictive Pumpkin pancakes (yield 6 thick pancakes)
For the roasted squash (spice mix adopted from Half Baked Harvest)
110 g squash, cubed, any variety (I used Japanese Kabocha squash)
1/2 tsp ghee (or clarified butter, try not to substitute other forms of fats or the rich caramel flavour would be less pronounced)
1 tsp maple syrup
1/4 tsp each paprika, cinnamon and black pepper
1 garlic clove
A pinch of salt and chili powder
Combined all the ingredients and roasted in an 400°F oven for 25 minutes or until the squash is tender and caramelized. Let cool to room temperature or keep refrigerated until needed.
For the pancakes 
All of the roasted squash
100g fat free plain yogurt
20g whey/milk/water
1 large egg
0-3 tsp maple syrup (depending on your taste and the sweetness of squash, I omitted)
30g whole rye flour
20g whole spelt flour
1/2 tsp baking soda
Blend the squash, yogurt, whey/milk/water and egg in a blender until smooth. Combine the flour and baking soda and mix it gentle into the squash mixture. The batter should be very thick and NOT drip of a spoon smoothly) Leave a few lumps for fluffy pancakes. Immediately transfer ladles (1/4 cup each) of batter onto a non-stick pan (though I love my cast iron pan, it overheats easily and leads to flat and burnt pancakes) preheated at low-medium heat, spreading it out a bit with the back of a spoon. Cook until the pancakes look fully puffed up and a few bubbles appear (do not rush the process or the pancakes may firm up before reaching their full height), flip and cook the other slide briefly before transferring to a serving plate. Cook in batches if necessary (I cooked in two batches).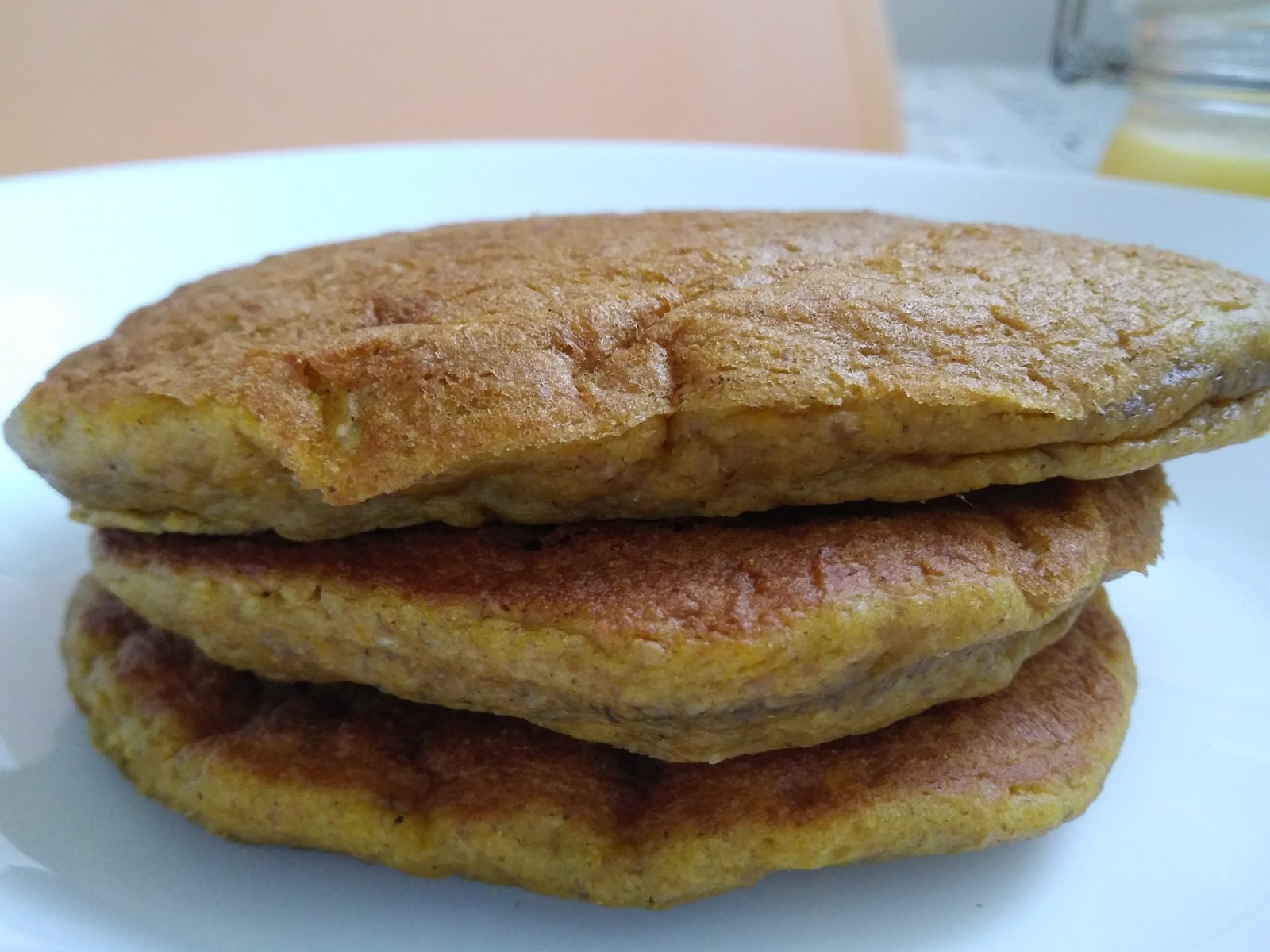 Roasting the pumpkin in ghee and maple syrup is not optional as this step is what transforms these pancakes from nice to addictively good. Roasting the pumpkin not only encourages browning and intensifies its sweetness but more importantly avoids an unpleasant cakey texture in the pancakes. The ghee leads to a caramel-like flavour that I crave, the garlic and chili powder adds a savory touch to these otherwise boring, pumpkin-pie-like pancakes. Whole spelt flour offers a subtle sweetness that I enjoy. The whole rye flour compliments the flavour of the pumpkin nicely while making these pancakes lighter at the same time.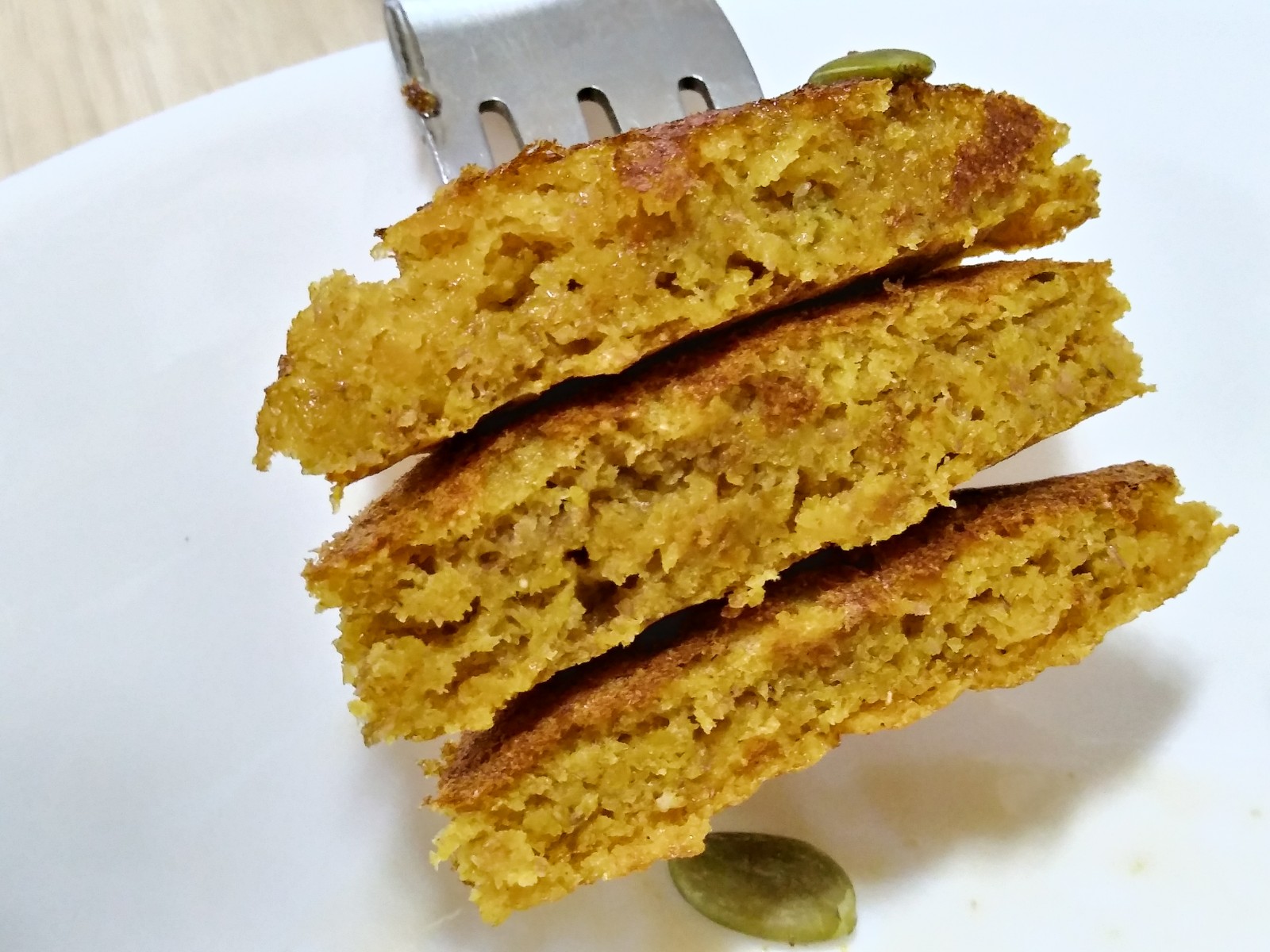 Packed full with the goodness of spices, pumpkin, whole spelt, whole rye, yogurt and eggs, this is the best demonstration of how to eat healthy with no scarification of taste.
I like to serve the pancakes with a smear of ghee, a drizzle of maple syrup and a handful of pumpkin seeds. Enjoy!