well I am astounded at the results of this bake. Even more simple than any others of late. Small amount of  hands on involved and amazing oven spring for so little effort. Will post crumb later...having a dinner party in an hour so need to get scooting ! 
Refreshed Starter, 100% hydration*:  150 grams
Total Flour**:  485 grams 
Water:  330g 
Sea Salt:  11 grams
Borrowed this formula from Girl meets dirt a blog that is interesting if you want to take a look. 
I of course did some changes to the formula. I used a fresh ground young rye levain at some hydration . I don't keep track of how much flour or water I add. I just make it feel right when I stir it. I used all unbleached KA bread flour. I doubled all the amounts. Of the 660g total of water there was 200 g of AYW and 460 g H2O. I added  more water to get the mix as soft as I like it. All was stirred together except the salt and placed in the oven with light on. When it was puffy in about 2 hrs. I took it out and folded in the salt with misted water at several intervals as I added the salt. Since 1 tsp adds 1 percent of hydration who knows how much I had :) ? I then set the dough back in the oven with light on. After one hour I took it out and did one s and f. It was pretty wet so I was glad I floured the board. Put it all back for another hour. Did one more s and f. Felt like it needed more time so set it back again. Was almost at double by then. Took it out and did one gentle s and f and included some ground flax seeds. Not toasted or soaked and probably only about 25g since I am experimenting with them. Made a batard and one boule....thought better of it and cut 300g off the batard and made a baby boule . Placed in banneton and directly in fridge. Baked in 500 degree preheated granite ware roaster. 500 degrees 10 min with 4 ice cubes ( note I have doubled the amount) tossed under the paper lid on.  475 degrees 10 min lid on. And then 20 min 475 lid off. Temp 212. This is my first loaves in forever with this much white. So we shall see the crumb etc.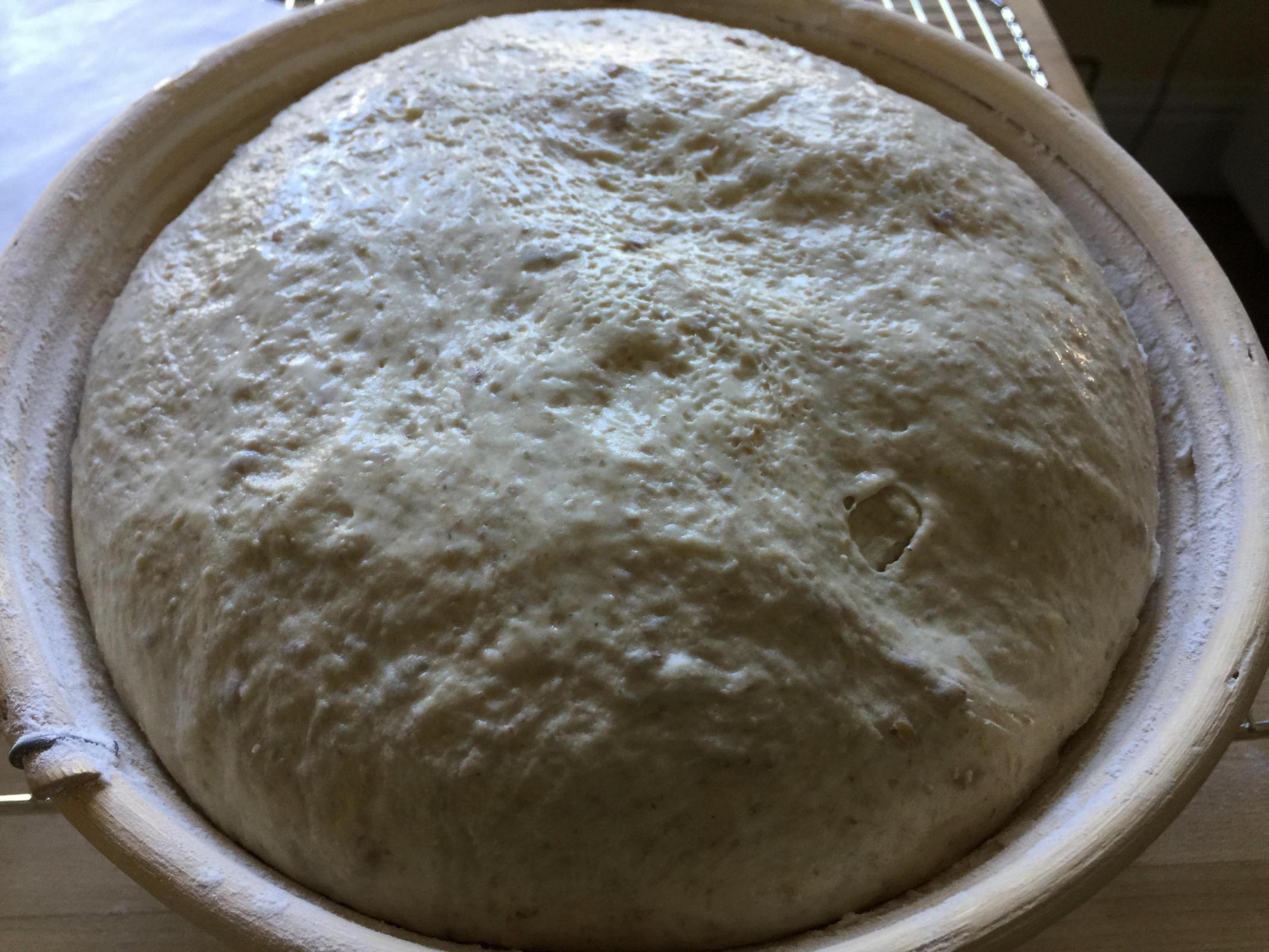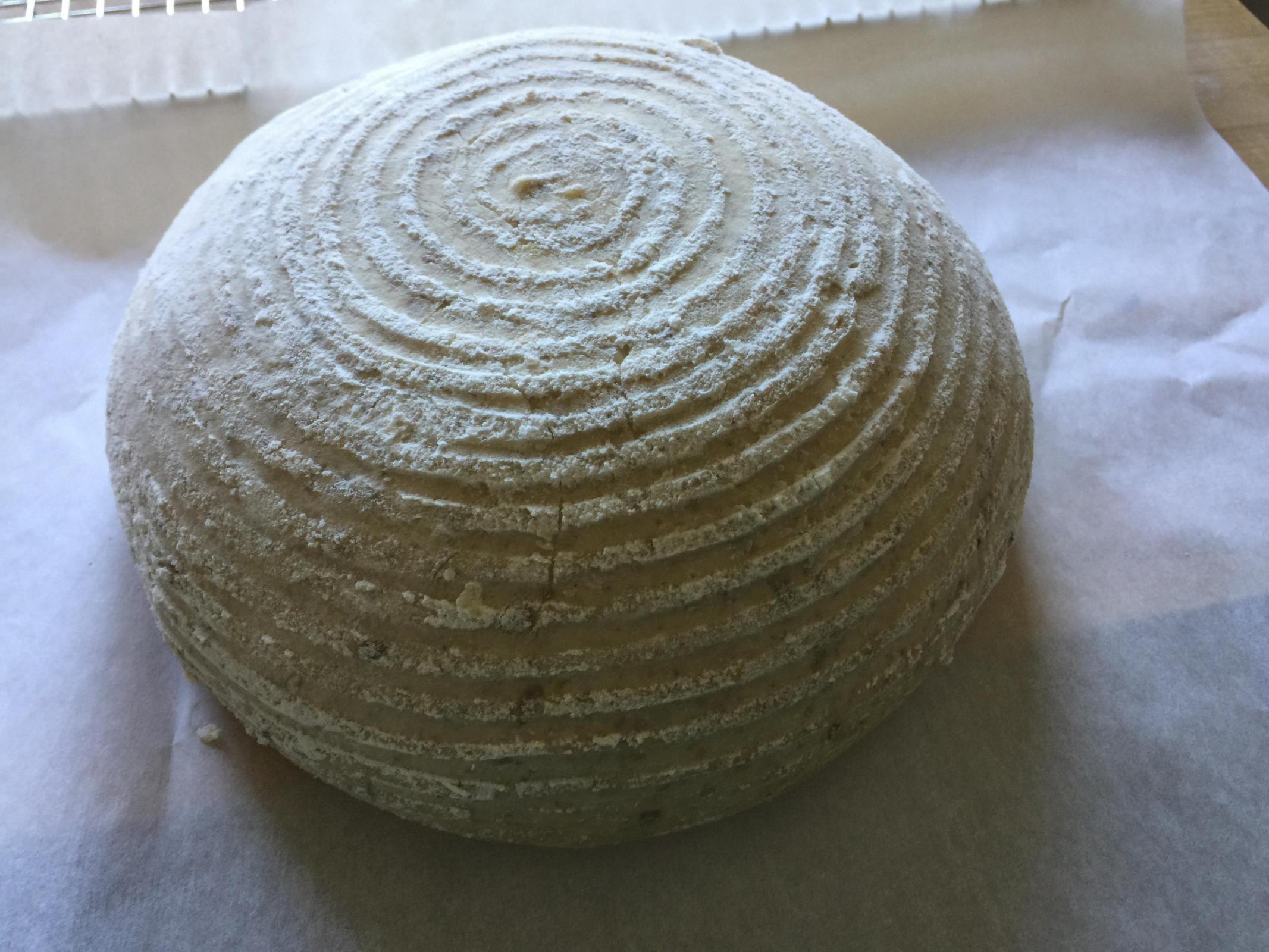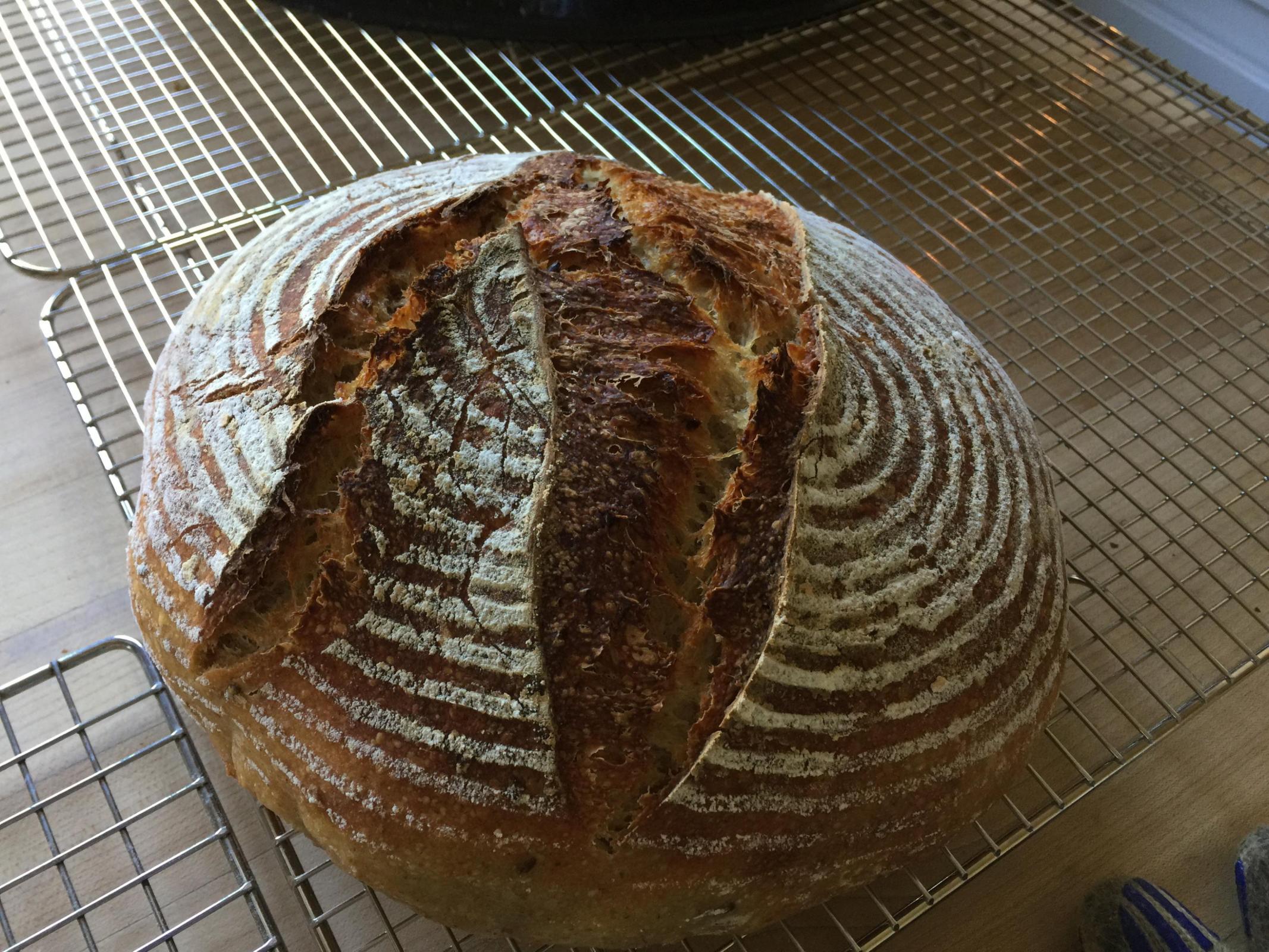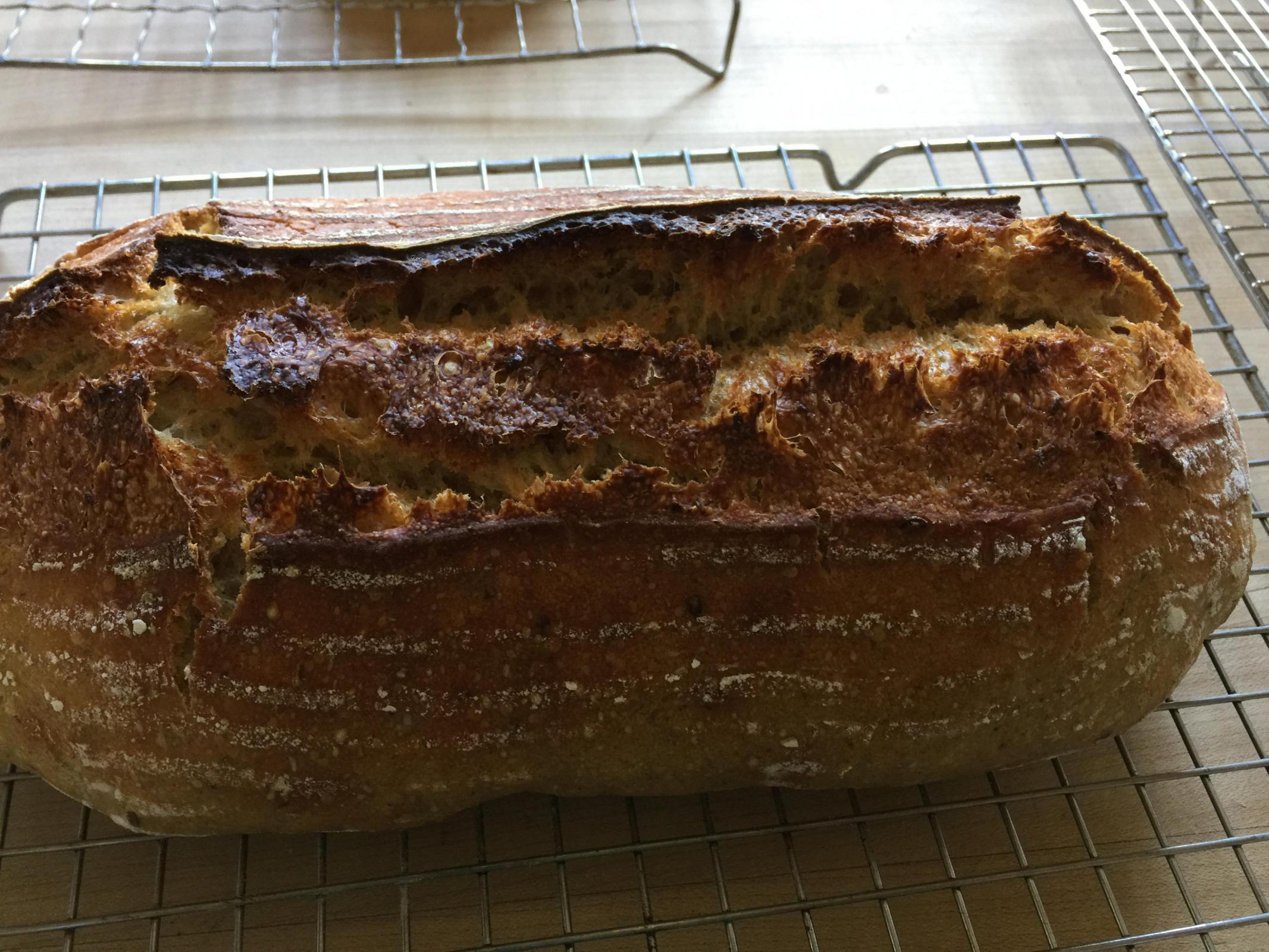 baby boule