December 28, 2017 - 12:53pm
Inverted loaf pan - sourdough sandwich bread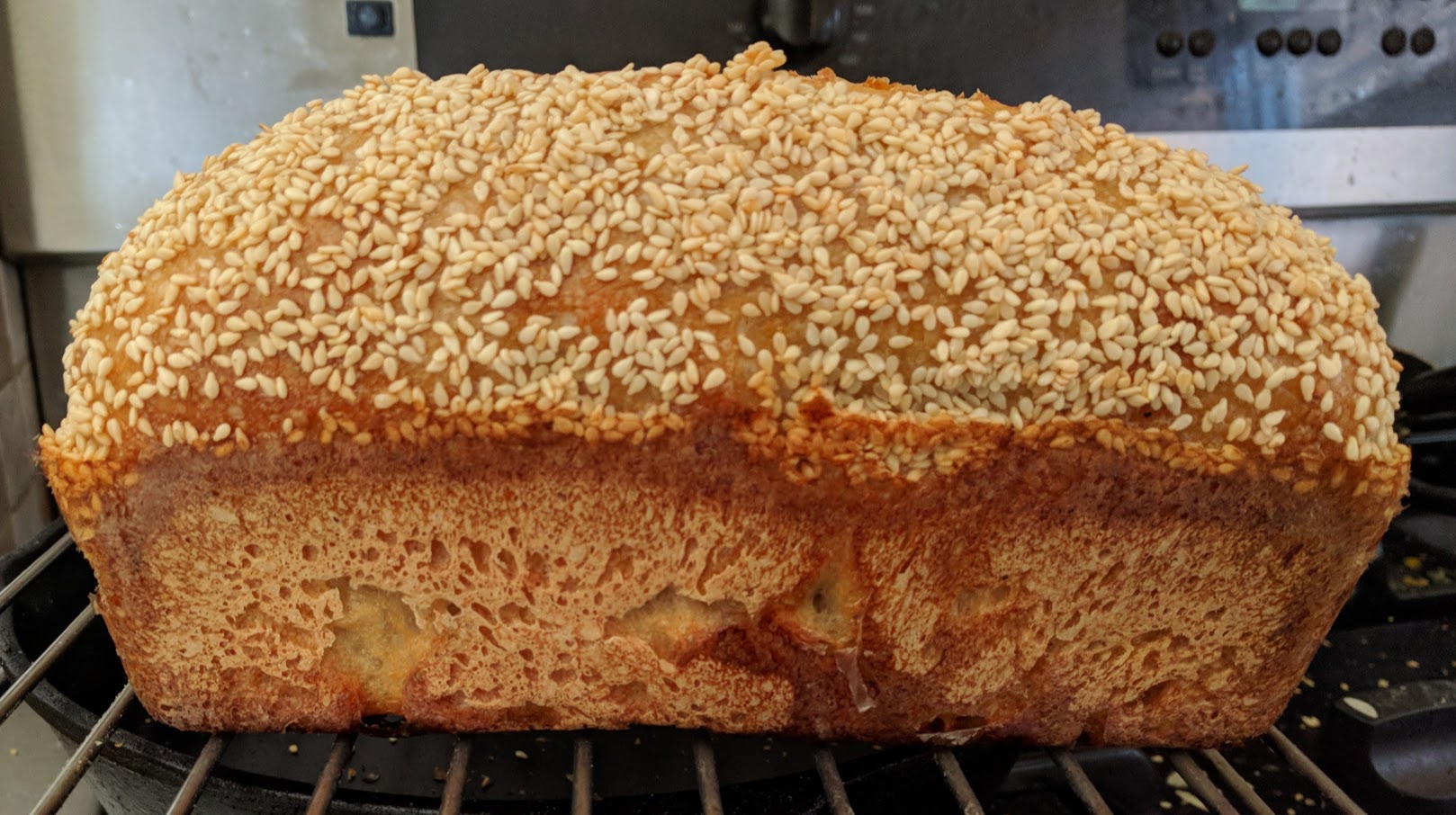 I've mentioned this in a few other posts.  Originally this came about due to my lack of experience and not knowing how to do stretch and folds to build up some structure for a free standing loaf  (Also I had given away my Dutch Oven) so I started making my sourdough in a loaf pan and put a second loaf pan, upside down, over the top to hold in the steam and to prevent the top of the loaf from oozing over the sides into a mushroom shape.
Since then, I've been doing stretch and folds and my dough is able to hold a nice shape - however I've come to love the double loaf pan method.  The sourdough bread I've been making is the best sourdough I've ever had and I really like the shape of the loaf as it's so easy to cut and fits in my toaster and makes terrific sandwiches.  
I see so many pictures of artisan breads with extremely open crumb - but I shoot for a crumb that is open but without mouseholes so it'll hold all my toppings without dripping.
This is a 1-2-3 with 50% fresh ground Hard White and 50% AP flour.  I'm using a SanFrancisco starter (from Breadtopia) that has a lovely vinaigrette smell and delivers that classic San Francisco sourdough flavor.  About 15 hour bulk ferment at 50F (cold kitchen counter with an ice pack)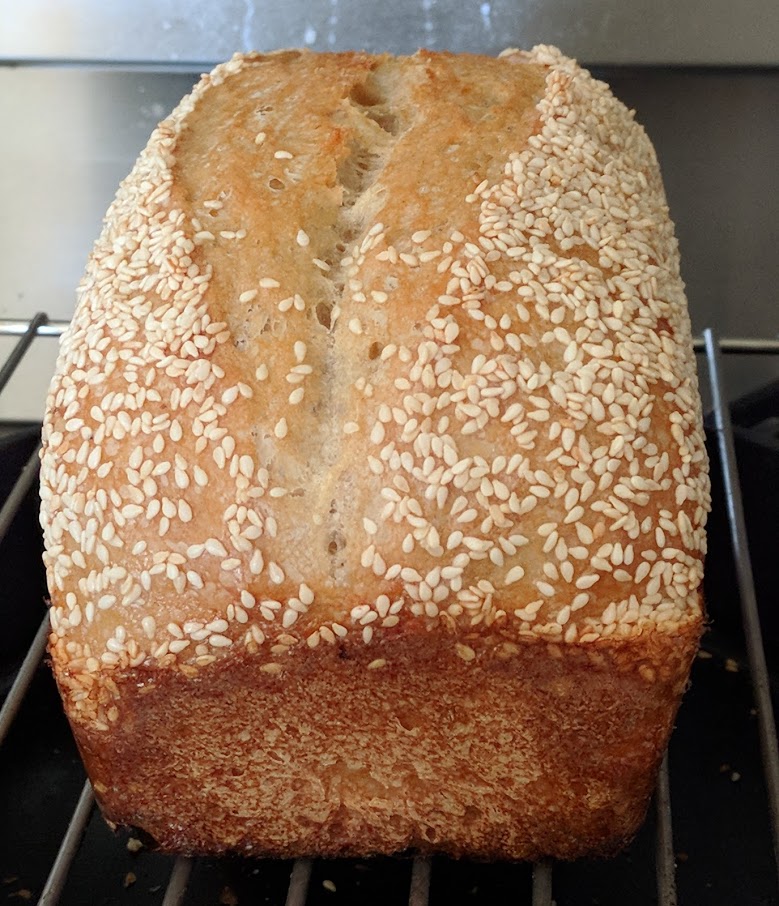 It has been nearly doubling in size with ovenspring.  The dough is barely reaching the top of the breadpan when I put it in the oven: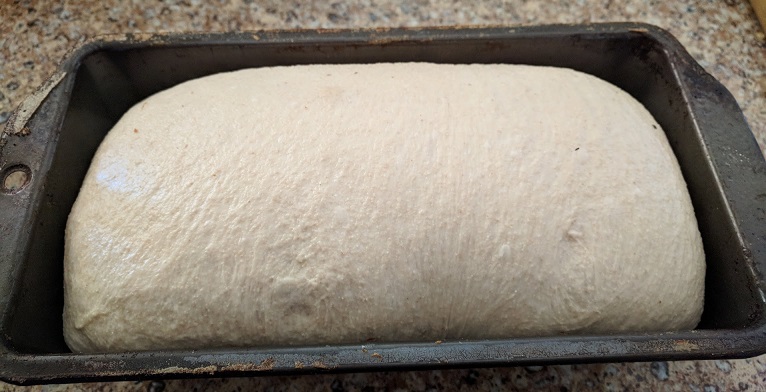 Brush with eggwhite and sprinkle with sesame seeds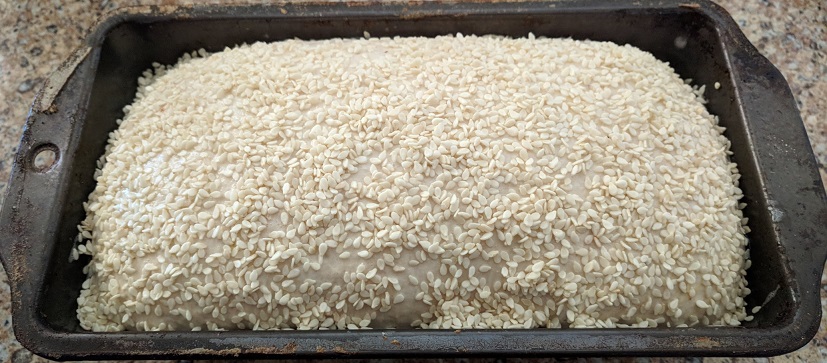 After experimenting I'm getting the best results with one long, vertical, deep slash: