December 17, 2017 - 5:10am
As I think most of you all have deduced over time, I am straddling the fence between home baking and becoming a small commercial upstart. Outside of a 3-day course with Jeffrey Hamelman and James MacGuire at KAF, I have learned this craft though a lot of practice, a lot of frustration, and a lot of really good advice from within this community. For that I am very grateful.
With humility in hand I want to introduce you to a new member of my family: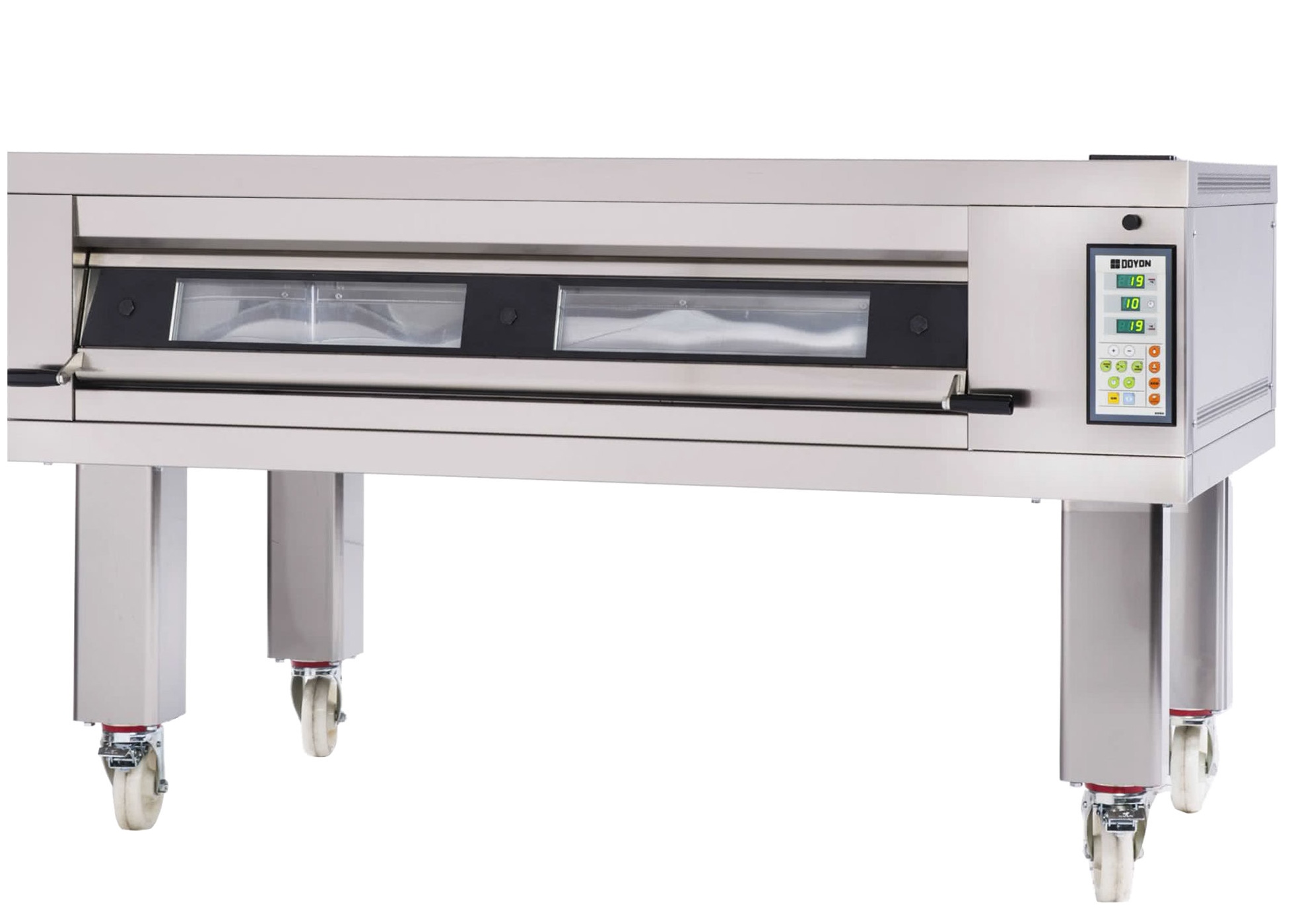 This is a Doyon Artisan 3T1 with a stone surface and built-in steam generator. I have abandoned gas for electric and this oven has 12 heating elements inside; 6 on the top of the baking chamber and 6 under the stone deck. You can set the top temperature separately from the bottom, and you can even control 4 of the heating elements closest to the door separately from all the others. The baking chamber is sealed so a single 1- 2 second blast of steam is all that is needed to humidify the chamber. At the desired time a vent is opened and the steam is released. 
 The deck will accept 3 full sheet pans. Since I bake directly on the stones or on parchment paper, my primary interest is to be able to bake 12 baguettes at a time. Thus far I have been suitably impressed, yet am finding that I am having to learn the nuances of baking, temperature and steam control all over again.
Just had to show off the new baby.