November 13, 2017 - 12:49pm
And showing off a bit :-)
Following on from earlier posts about confusion with under/over proofing I decided this weekend just to push it as far as I dared on the bulk stage and see what happened. I'm very pleased with the results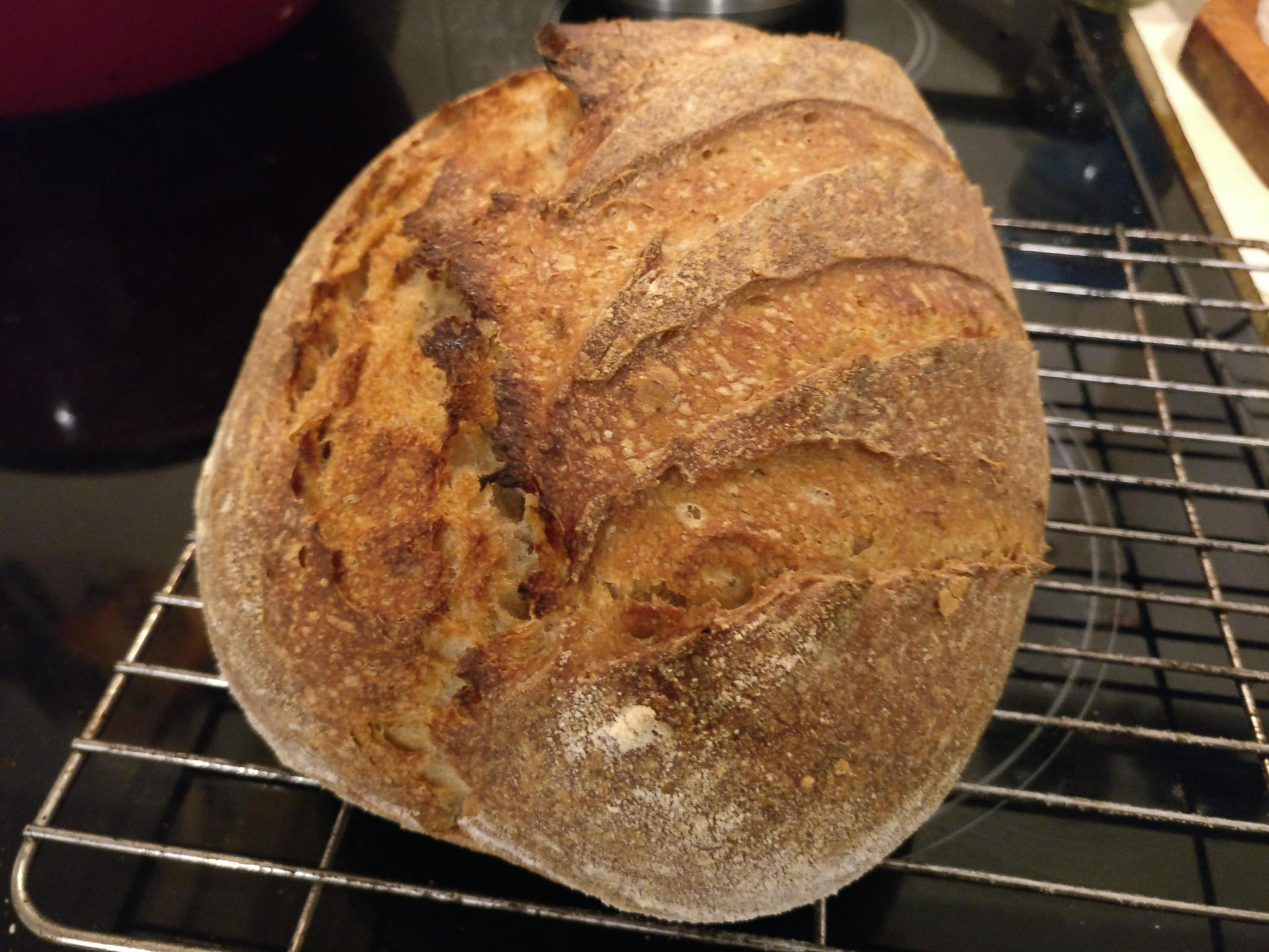 My first bake was basically Hamelman's Vermont sourdough. This seemed to take forever to get going, think my starter needed some maintenance. After about 6 hours on the counter (very cool kitchen) it went in the fridge overnight and still needed about 4 hours the following morning before I felt I was risking going too far and knocked back/shaped.
Wonderful loaf and having used my wholewheat starter still had a robust flavour. I'll try this one again.
After some tlc on both my rye and wheat starters I had a bit of discard and decided to do a second bake using some interesting malted flour I had neglected for a while.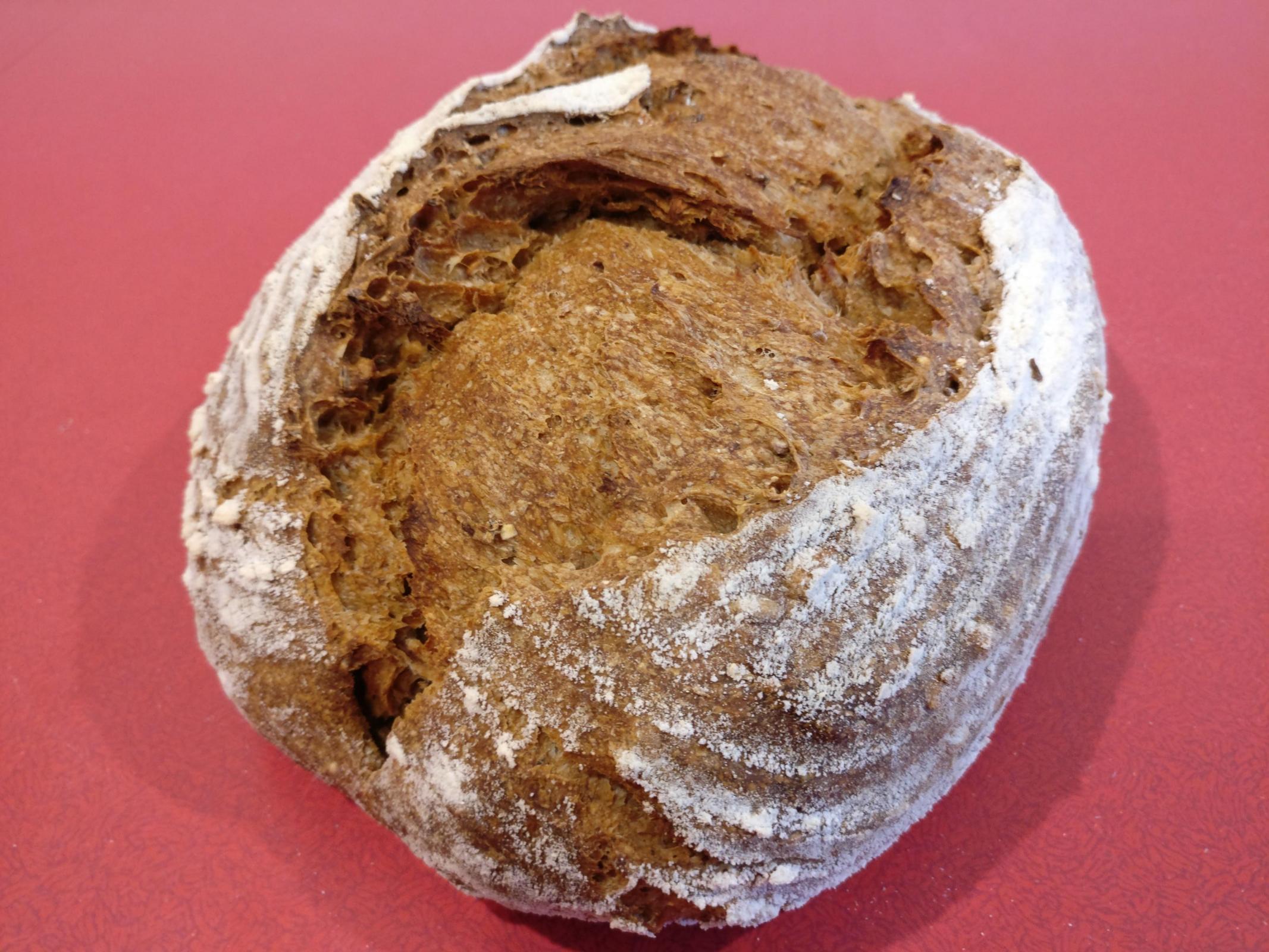 This one is a very complex flavour, I'm not even sure if it's not too complex.  I used 300g of starter (mixture of rye and wheat) to compensate the chill in the kitchen, hoping to complete and bake in a day. It bulked on the counter for 9 hours then after shaping had another 3 hour proof. It's high proportion of rye shines through and the malted wheat and barley in the flour (Cotswold Crunch from F W Matthews), makes for a very intriguing taste.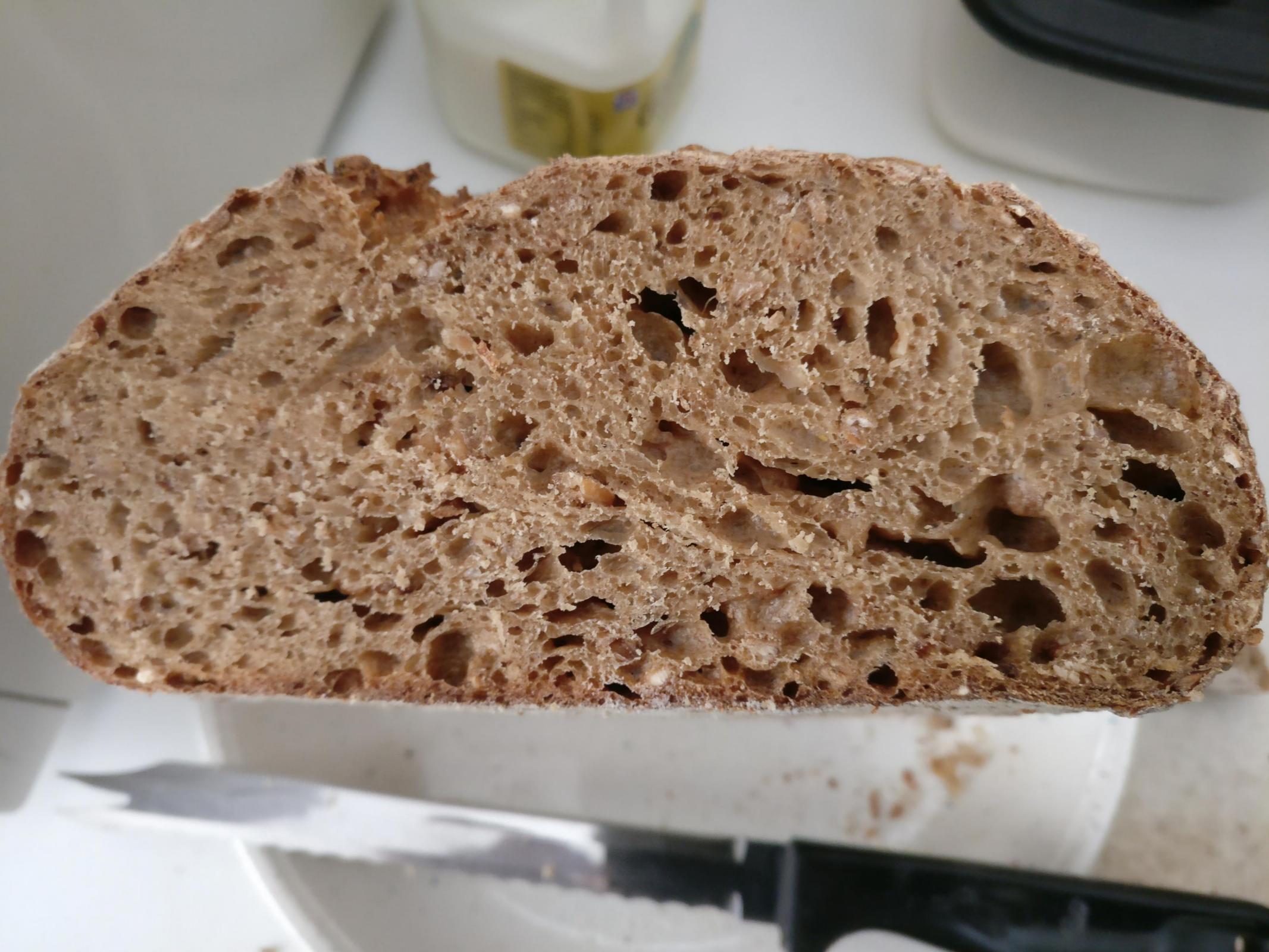 Thanks for the ongoing support network guys, makes the journey a lot more fun sharing it with like minded types.  Back to the porridge bread this weekend I think... Decisions, decisions.