October 12, 2017 - 1:15am
Pizza Night (Tony Gemignani's recipe)
Hi all - pizza time!

I've been making pizza for a couple of years now, it's been an uphill battle at times but am now in a position where i'm "comfortable" inviting friends round and baking pizza - which in fairness I guess was always my goal.

After trying many (and I mean many!) dough recipes, this is by far my favourite and it's taken from Tony Gemignani's "The Pizza Bible" book. It makes simply the best pizza (my wife disagrees, she prefers a much more crips and thin base with no lovely scrumptious dough handle around the rim).

My cooking method was taken from a book called "Artisan Pizza" as I use a conventional home oven.

Recipe:
456g Strong white flour (I use a 14.2% Canadian flour)
2.5g dried yeast
10g salt
225ml ice water
70ml luke warm water
5g diastatic malt
5ml olive oil

The above made three pizza at about 13" in diameter

Method:

I mixed the flour, ice water, malt, yeast and 200ml of the ice water in my mixer on a low speed.

Meanwhile, mix the 70ml luke warm water and the yeast and sit for 10 minutes

I then added this to the dough and kept mixing, after 5 minutes I added the olive oil and sugar and mixed for a further 5 minutes.

Bulk Ferment
I put this all in a tupperware tub and put it in the fridge for about 30 hours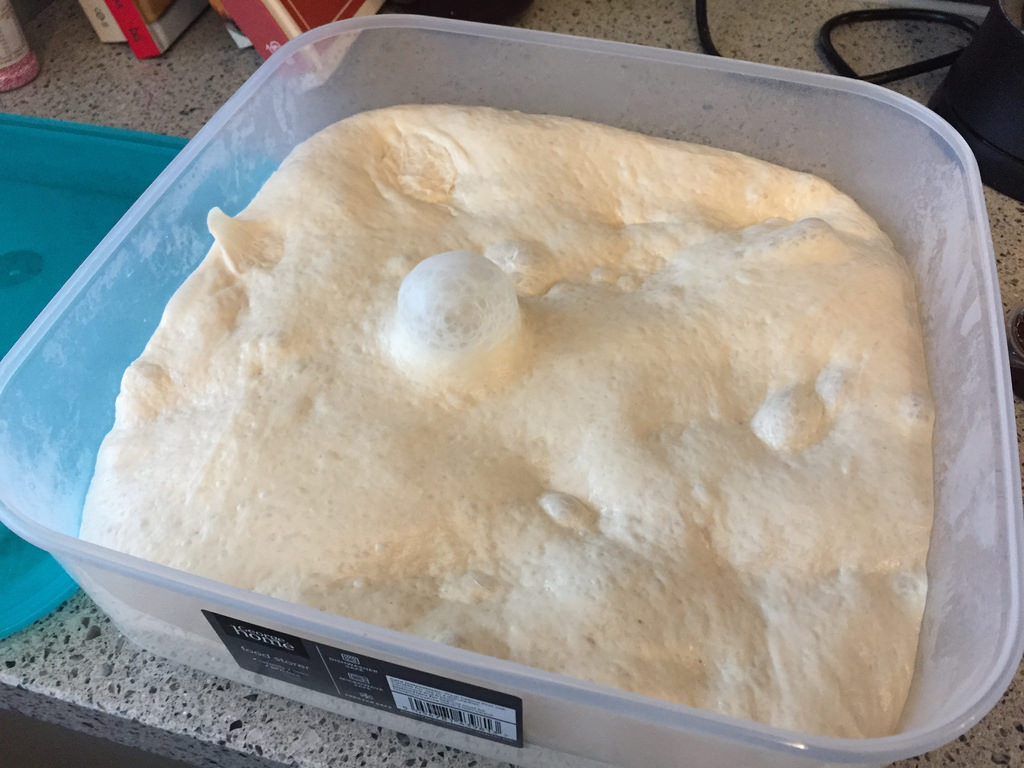 Shape and prove
Next I took the dough out of the fridge, let it sit for about 30 minutes then shaped into 3 balls, popped them back in the tupperware tub and put them back in the fridge for about 12 hours.

Baking
I pulled the tub out of the fridge and let it sit on the counter before I began shaping the pizza base.

Shaping
I'm a shaping novice but what I do is press the dough out on the counter making a nice rim then I use a stretch and quarter turn using the heels of my hands, when it's something like I put it on my steel peel and add my passatta , cheese and topping.

Baking
I put a steel plate on my hob and cranked up the flame below it til i got it to 450C, meanwhile my oven is cranked up to full. The pizza is transfered from the peel to the steel on the oven and it cooks for about 1min 30 seconds (any longer and you're running into burn territory) and then I put the whole thing in the over for about 3 minutes for the last minute I turn on the grill (broiler?).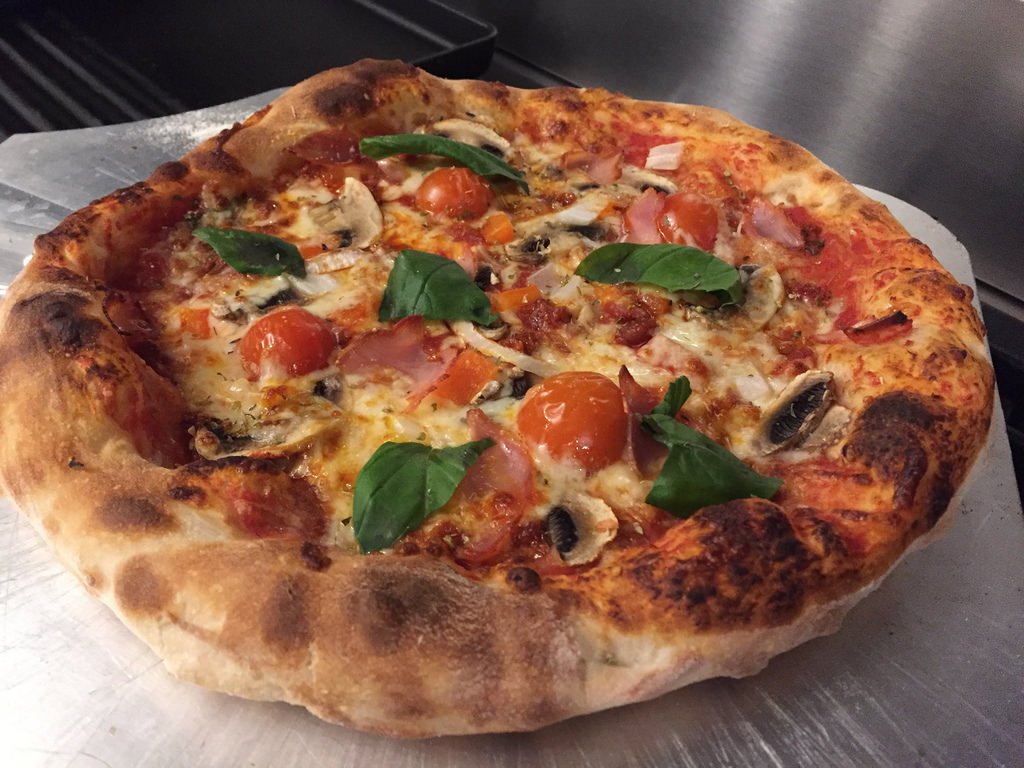 I love the way this dough creates huge bubbles which get a nice char on them. The dough is a fantastic tasty, chewy sensation and it really lifts my pizza to the next level.