New Beginnings, Old Comforts
So here I am again- 8 years after the last post.  It's great to be back!  I see some old familiar names from the last decade.  I see more new members who, doubtless, will feel like old friends soon enough.
Like the last time, I am in the middle of a time-out" from corporate life, though this time self-imposed. The decision to walk away was swift and came as a big surprise to everyone, myself including. Three months after the fact, I see now why it had come with no regrets: my full energy had to be redirected to the things that are more important in life. And now that ground state has been re-established, I look forward to finishing grad school and starting my next act.
In the meantime, with one month to go before school starts and what looks to be a most challenging fall and winter quarter, I just have to indulge in a few bakes while I can, and so I turn, like the previous time, to this site. Thanks to andythebaker for answering my plea for a mature SD starter, and to http://www.wildyeastblog.com/pain-de-beaucaire/ , http://www.breadcetera.com/?tag=pain-de-beaucaire, and http://www.thefreshloaf.com/node/4200/sourdough-challah-photos-recipe for recipes.  Today's bakes yielded:
a Pain de Beaucaire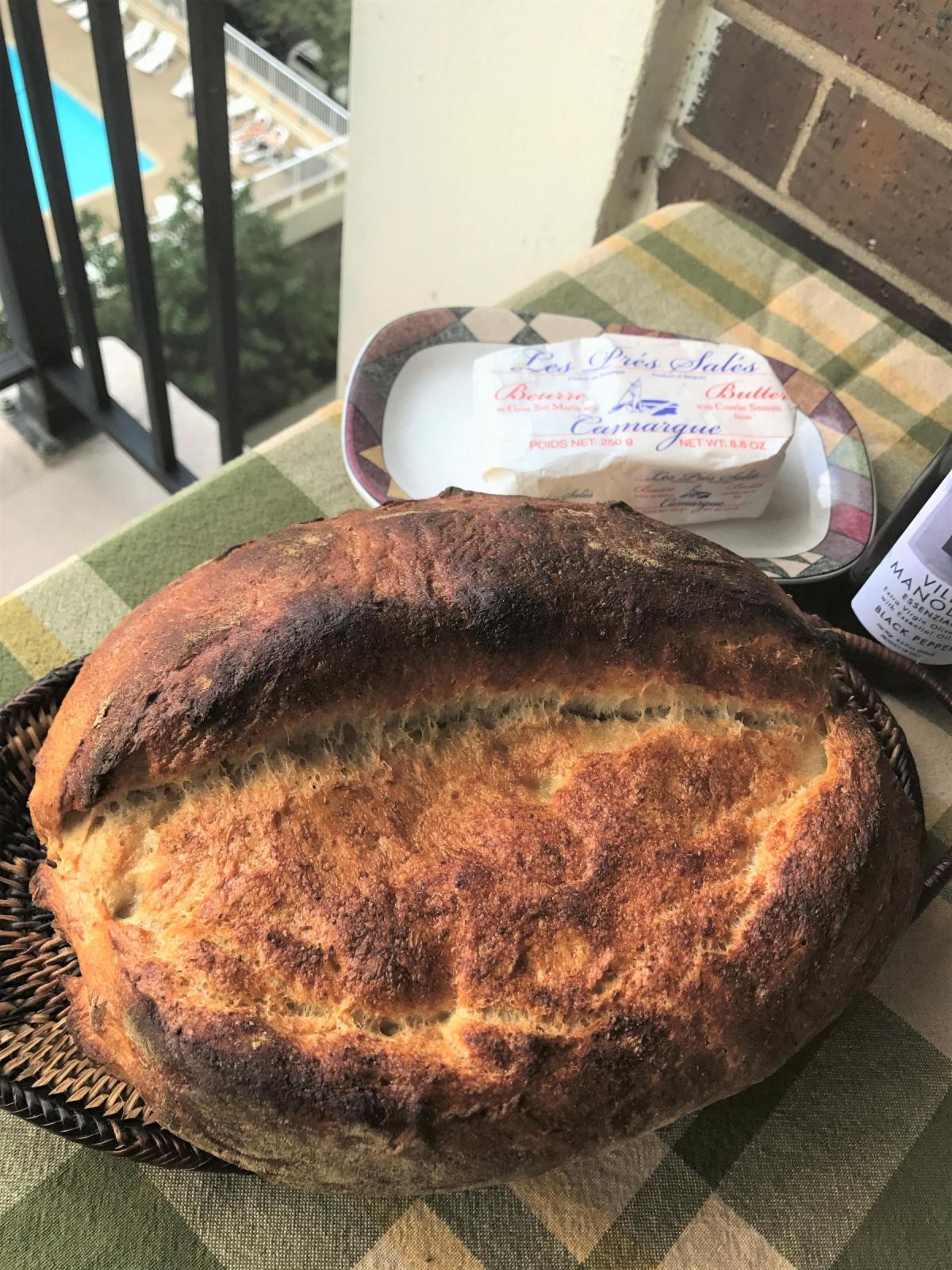 Not pretty since the one side appears to have collapsed (I think I know how to fix it next time), but the bread had good crunch, ok crumb (begging your indulgence; I'm feeling my way around) and slight tang.  The flavor was significantly enhanced by French butter from Camargue and excellent olive oil from Villa Manadoro.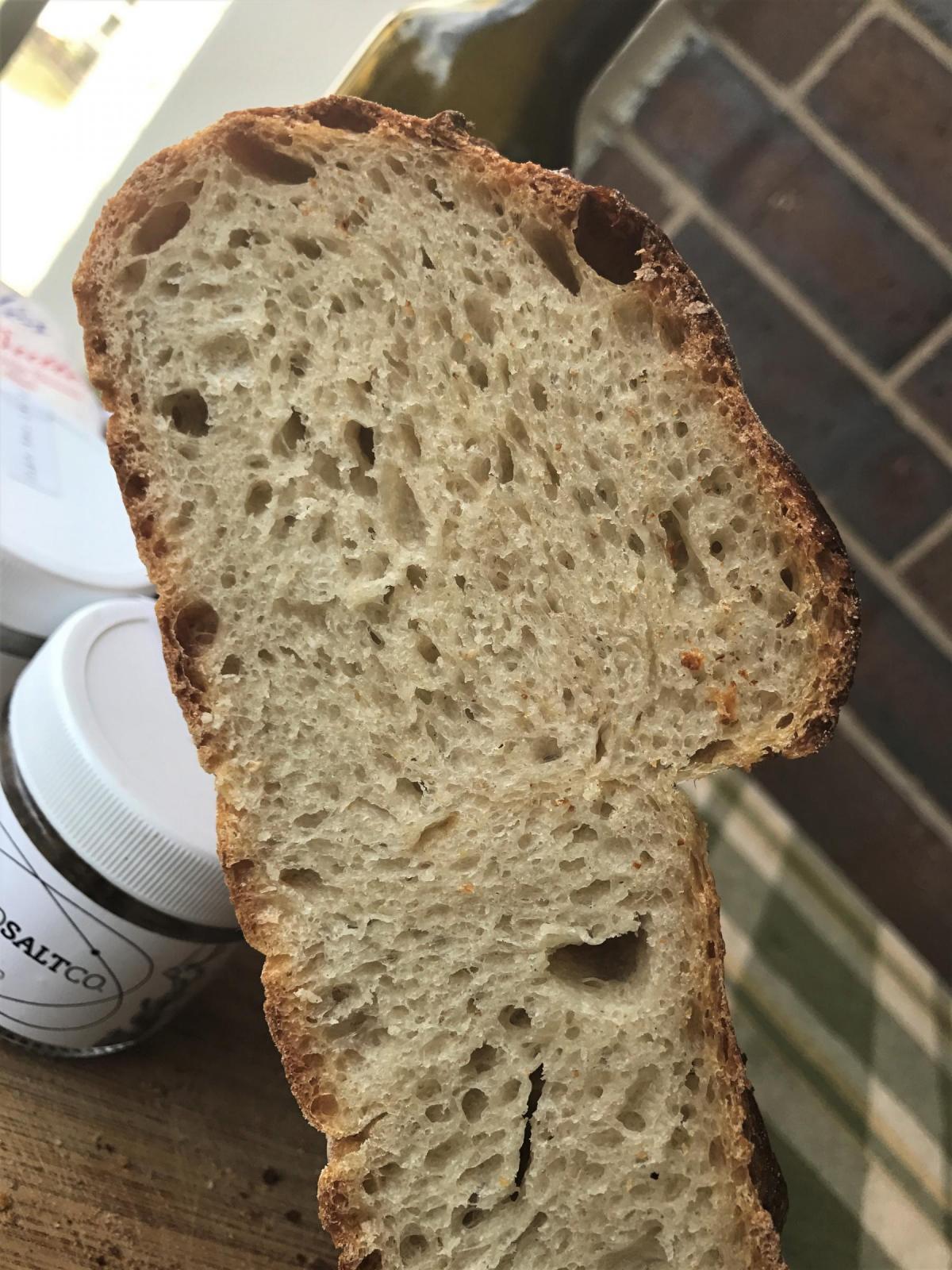 I also managed Maggie Gleazer's SD Challah.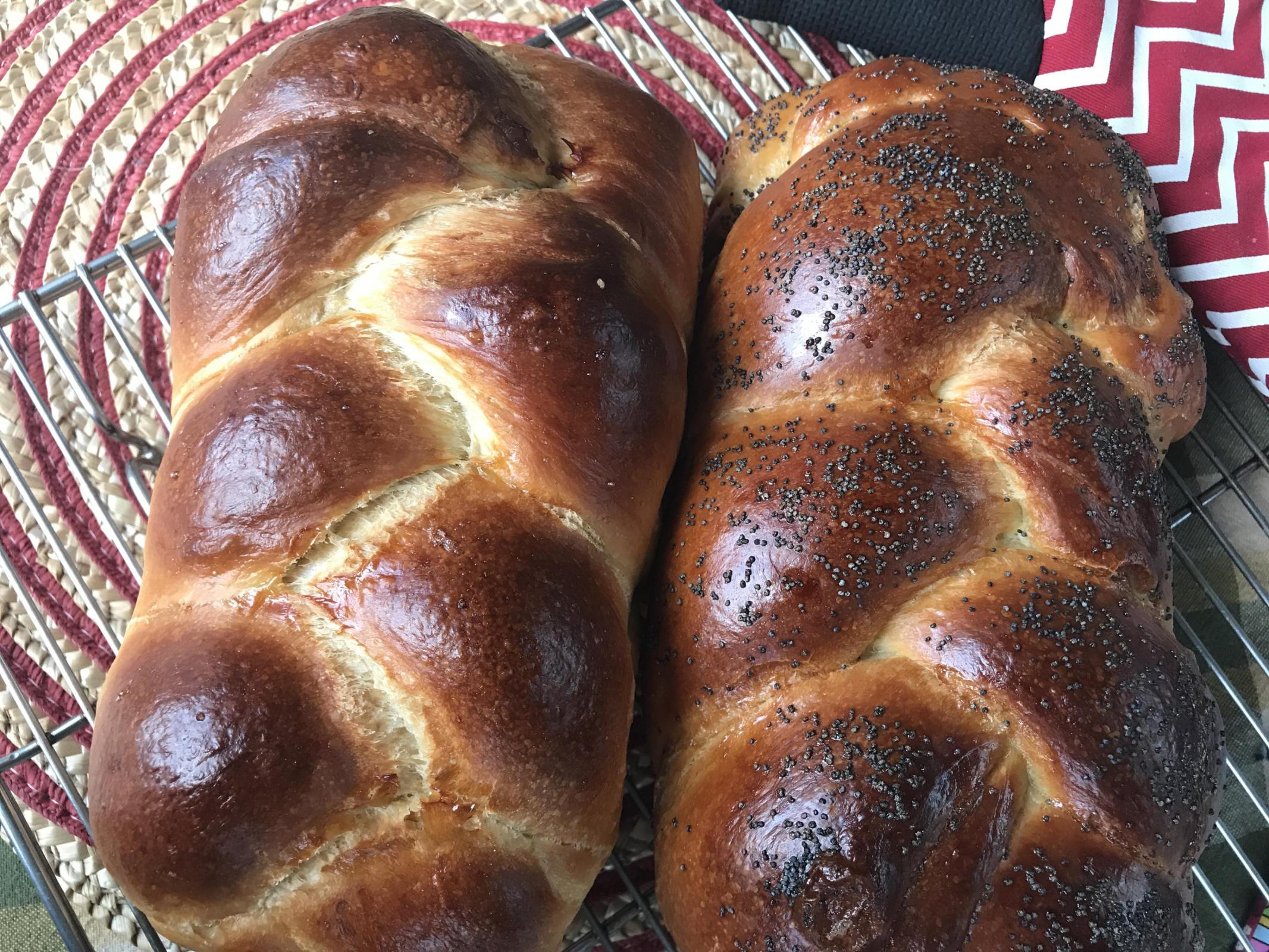 Next time, I shall make it in freeform.  The crumbshot of the fruited loaf may look dense but the texture is just pillowy!  I used Acacia honey,  Apricot Mostarda, and very good olive oil- all from Eataly.  Next time, I will add the fruit to the entire dough mass for a more satisfying snacking bread.
Tomorrow, I weigh myself.