Lemon and Blackcurrant Yogurt Loaf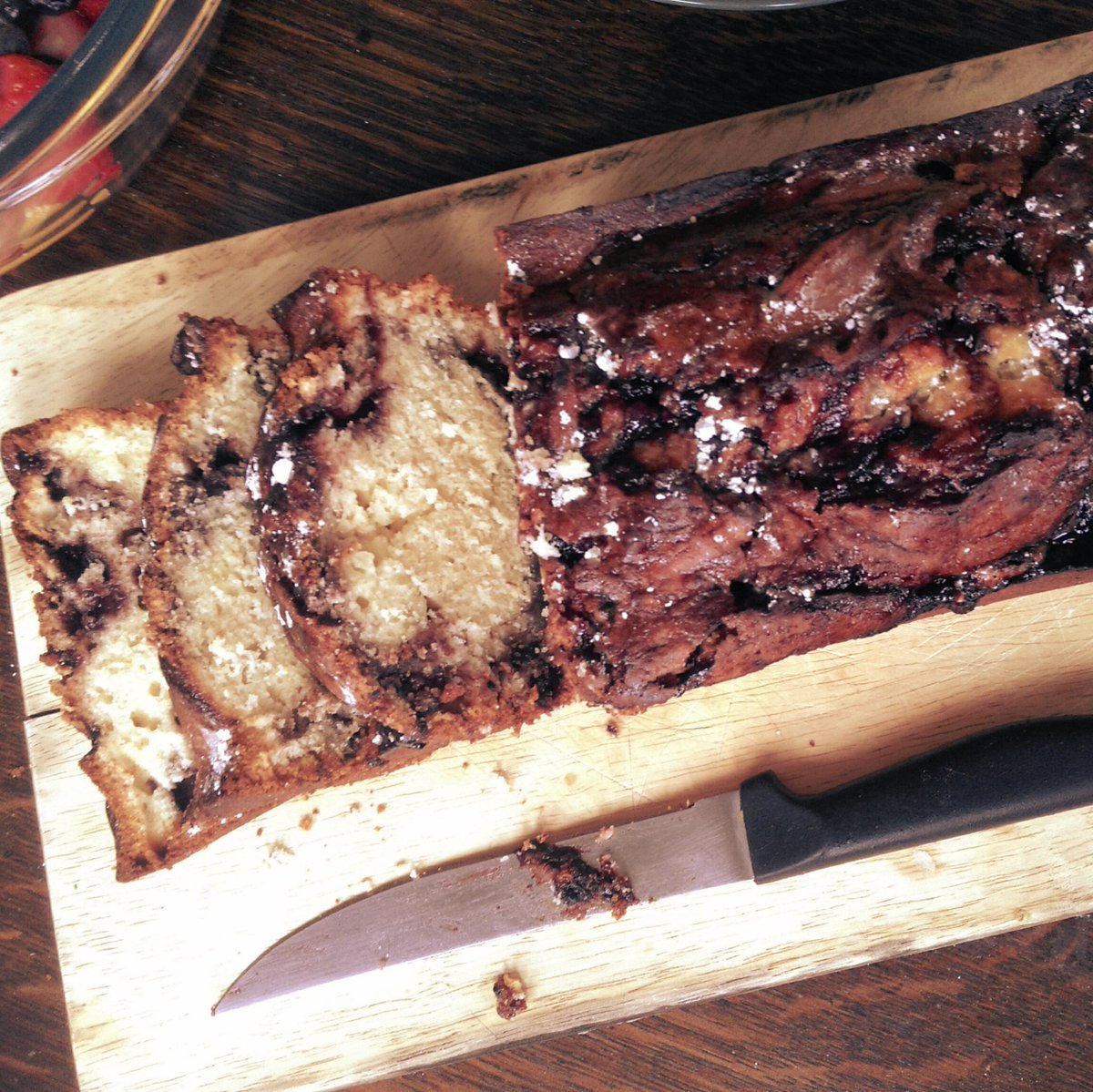 A last-minute request from a friend to bring 'something sweet' to a Sunday brunch led to putting this together from whatever I had in the kitchen. It was very well received, very moist and great flavor, though I think it could have had a lighter crumb had I been a bit more gentle when folding in the flour.
Recipe:
1. Preheat oven to 180F, and grease a loaf pan.
2. Combine in a large bowl: 90 ml oil, 125g (could've been closer to 150g - I was not measuring strictly) plain low-fat yogurt, zest of one lemon and 1/2 tsp of lemon juice, 1/2 teaspoon vanilla, 150g of white sugar. 
3. Mix until completely smooth, then beat in 2 large eggs.
4. In small bowl, combine: 210g flour, 2 tsp baking powder, 1/4 tsp salt. Probably should have sifted these but I just stirred them and it worked fine.
5. In another small bowl, mash 150g blackcurrant preserve until it's mostly a puree with a few chunks of fruit left.
6. Fold dry ingredients into wet, eliminating any large lumps. Pour 1/2 of batter into baking tin, top with 1/2 of puree and swirl with a fork. Repeat with remaining batter and puree.
7. Bake for 50-60 minutes or until a knife inserted into the center comes out clean. Cool completely and dust with powdered sugar to serve.
I suspect that this is better on the second day than the first and would bake the day before serving next time if I have more warning!