Pizza dough does not bake through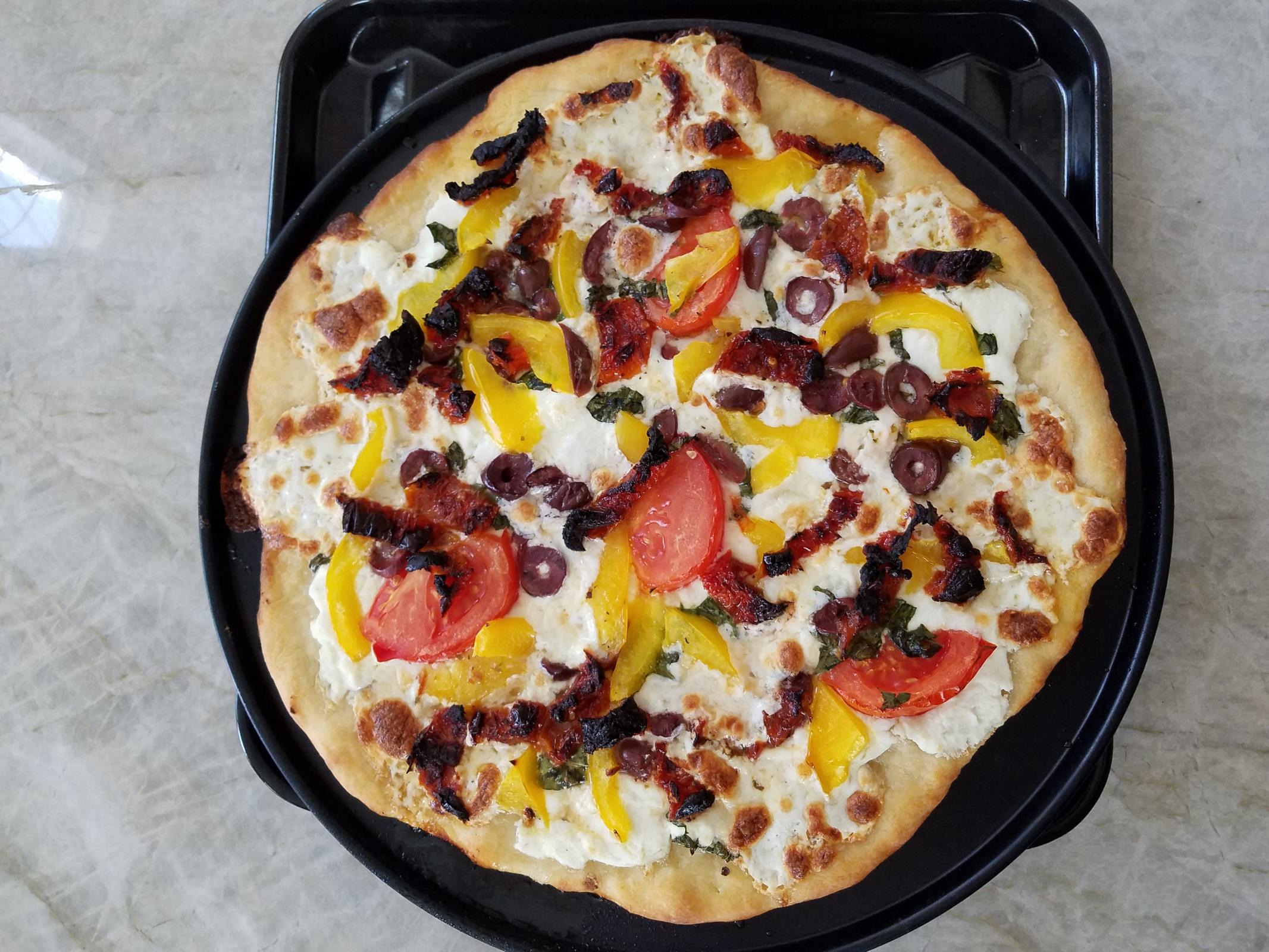 Hi everyone, I hope someone can help me. I tried making a pizza using the same sourdough recipe I have for bread.  I have read that it's how pizza ca be made, with the only difference being the dough was refrigerated for 24 hrs after initial bulk proof. The dough was about 71% hydration, had a decent elasticity, and I spread it into a pretty thin crust (no more than 1/4") on a pizza baking metal disk that came with my toaster oven.
I did not use any tomato sauce, just a but of olive oil, ricotta, fresh mozzarella, olives, and sundried tomatoes. the oven was preheated to 550F. I baked the pizza totally for about 10 min, rotating it once.  As you can see from the photo, some toppings began to burn (mostly sundried tomatoes, probably because they had olive oil on them), yet the crust was still not baked through.  In fact, when we cut the pizza after letting it stand for about 3 min, we found the crust to be complete raw on the inside.
What am I doing wrong here?  I heard that I should have pre-baked the crust for a couple of minutes first.  Is that correct?  I didn't think that 550F was too hot for pizza, and after 10 min I thought the dough should have been fully cooked, no?