December 9, 2007 - 7:17pm
Time for my, what...bi-yearly post, right? (We let Floyd do the bread baking around here.)
Today our daughter turned three and for her birthday she requested a blue pony on her cake.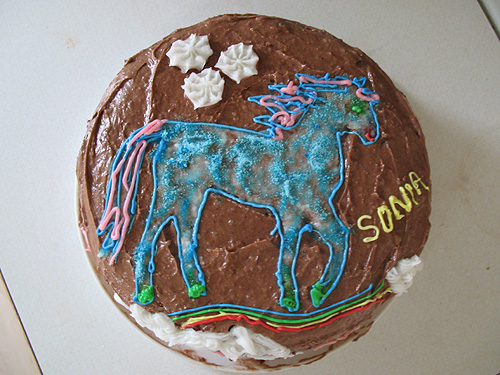 Here is the cake she got, prior to the three candles being added to the floating clouds.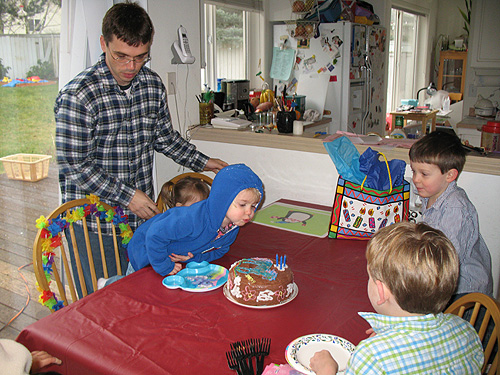 Lots of fun! And we had a great dinner tonight too - but I bet Floyd will blog about that.