February 13, 2017 - 5:52am
Meeting Baker Derek & Launching New Bakery
In September 2016, I had the opportunity to meet TFL member Derek (yozzause) in Fremantle, Australia. Having developed my baking skills exclusively in Siem Reap, Cambodia, Derek took me to an Italian bakery called "Il Panino" and provided my first, real experience at a proper bakery kitchen.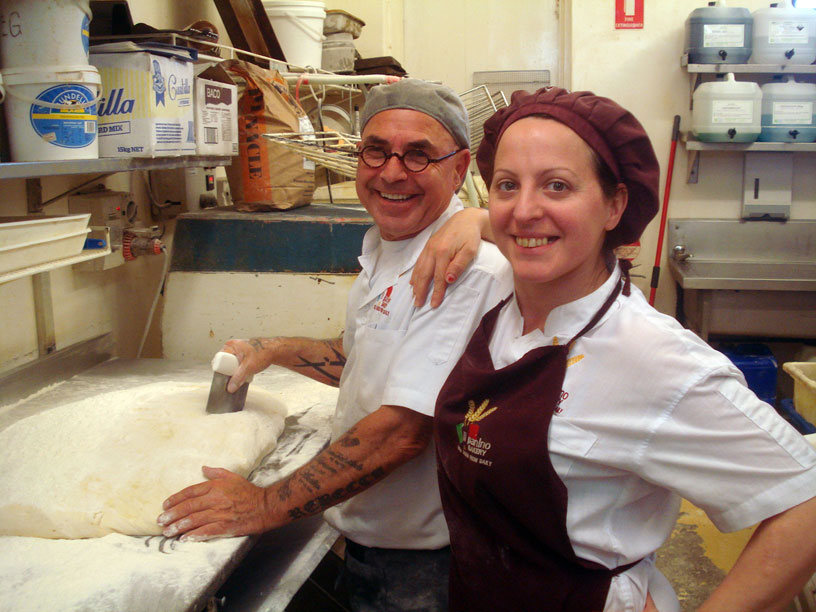 Nick, founder and head baker of Il Panino, with his shop assistant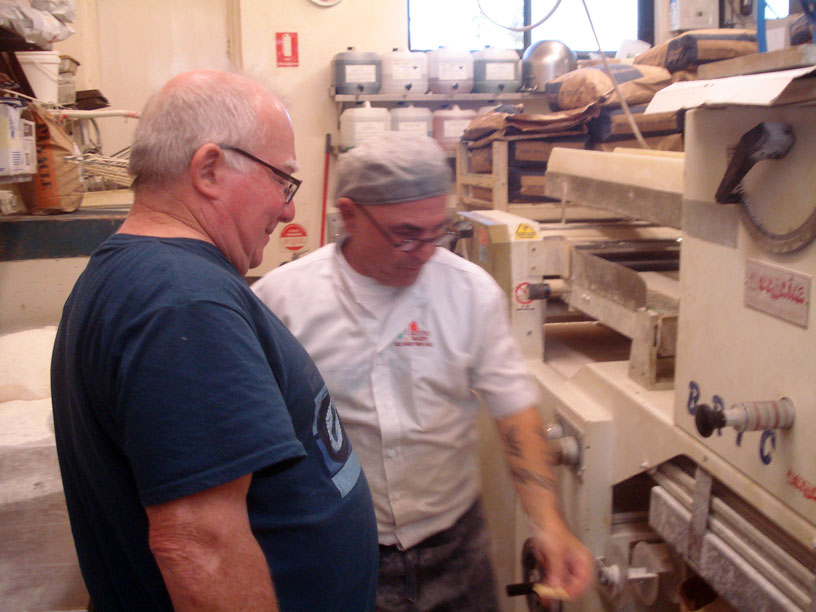 Baker Nick and retired baker / baking instructor Derek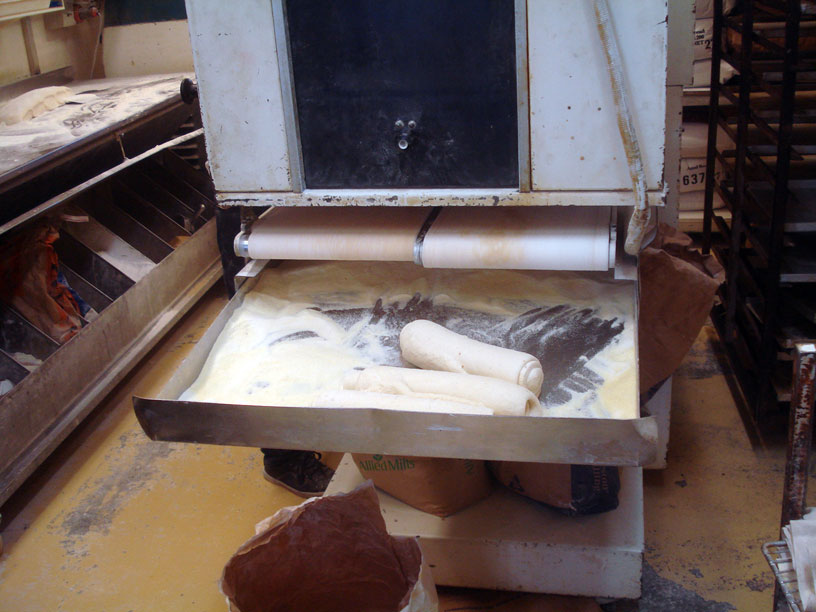 Dough roller machine churning out... rolled dough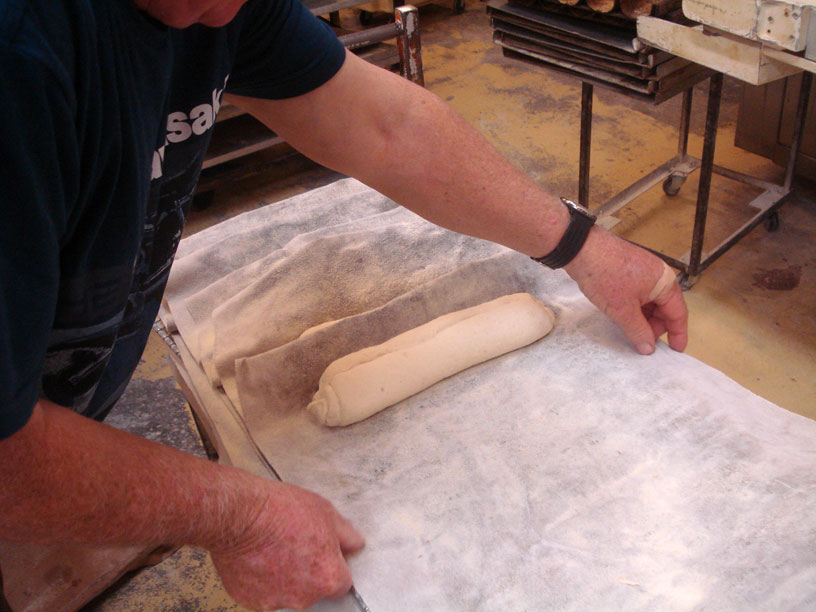 Derek positioning rolled dough onto a couche (baker's cloth)
4 deck oven with rotating hearth!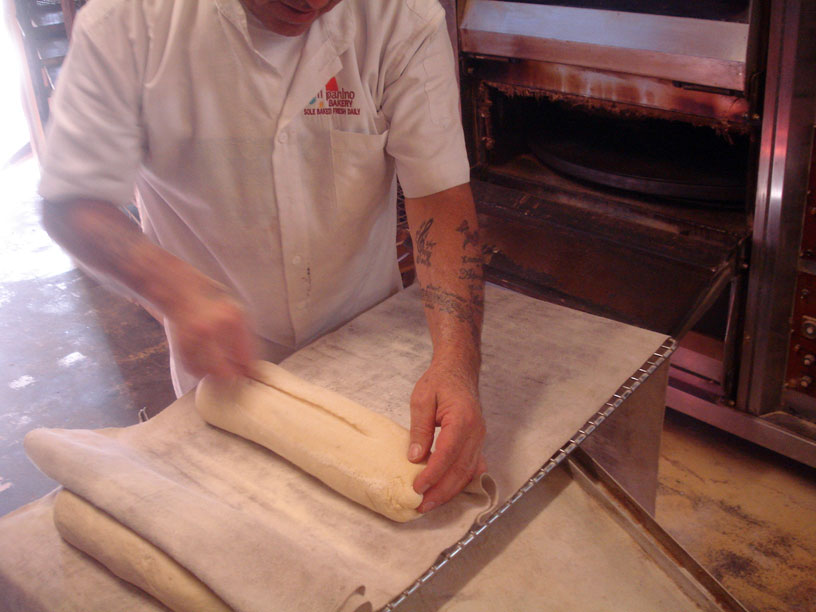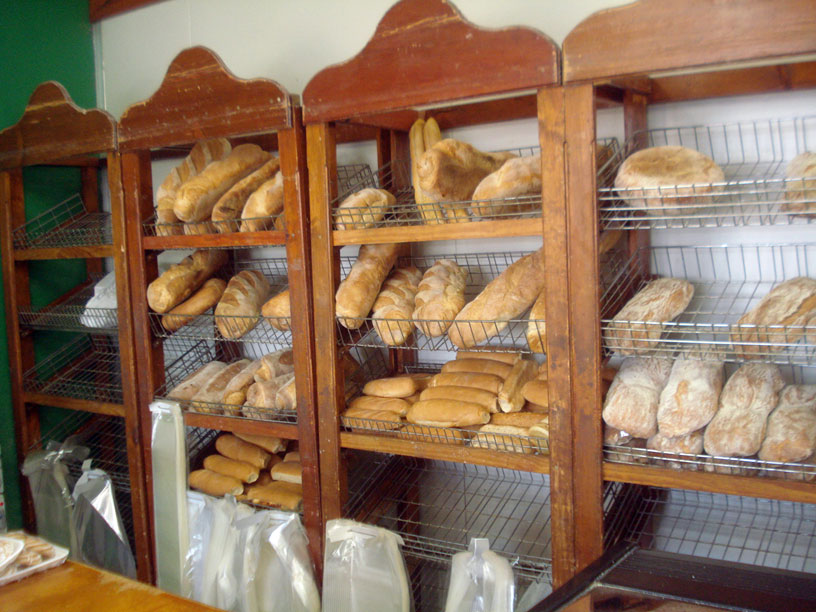 Il Panino's bread display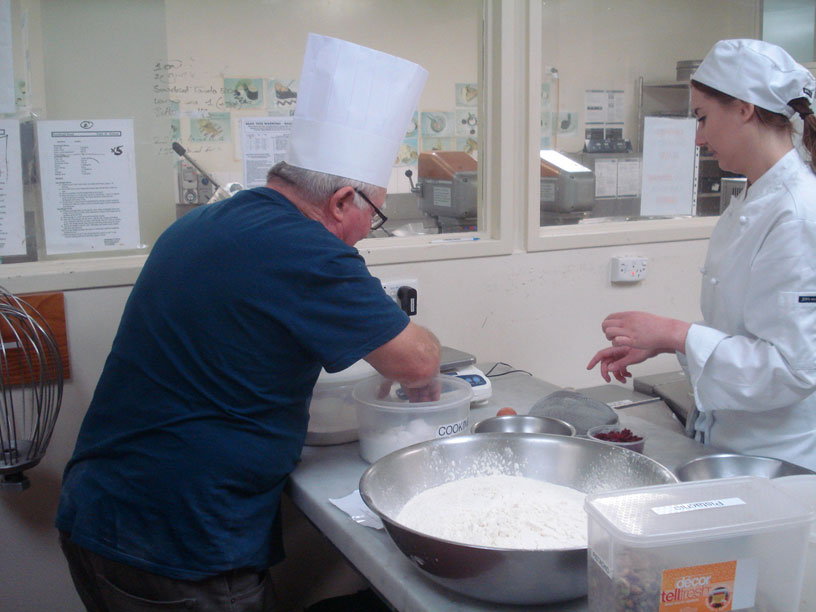 After briefly volunteering at Il Panino and accumulating vast amounts of insight, Derek took me to a TAFE institution where he formerly taught. However, on this particular day, we were given permission to teach and assist a student in preparing sweet fruit buns. 

Fast forward 2 weeks, I find myself in Melbourne, Australia, with my partner Jana. Of the bakeries we visited, 2 stood out and filled my heart with inspiration: "Lune Croissanterie" and "Frank's Elsenwood Bakery".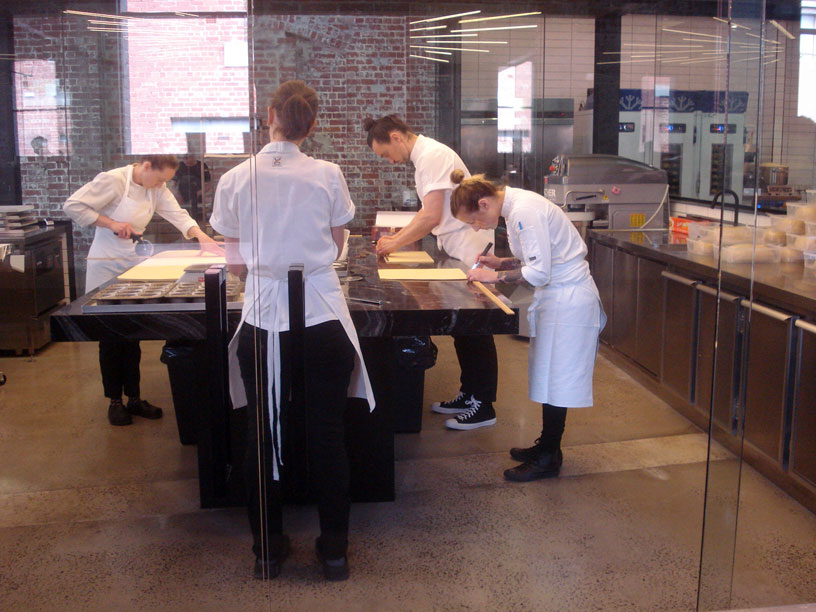 a team of bakers at Lune Croissanterie skillfully preparing puff pastries by hand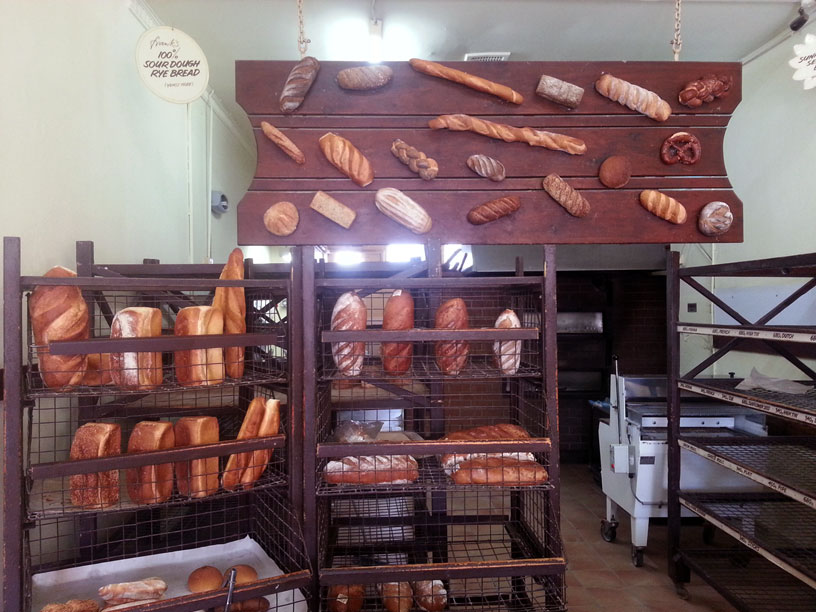 Frank's Elsenwood Bakery: a small, humble bakery specializing in German-style sourdough breads

After returning to Siem Reap in October 2016, my partner and I decided to collaborate and launch a new bakery: "Bang Bang". (I had previously owned and operated a microbakery called "Zita's Bakery".) The name Bang Bang is derived from the Khmer / Cambodian word "nombang", meaning "bread". With much assistance from our concept designer, our logo was finalized after a month of deliberation---no exaggeration, a month!
Despite our bakery's name, we will offer more than breads. My partner Jana, a trained chef and cake baker, will also contribute her cakes, tarts, and other sweets.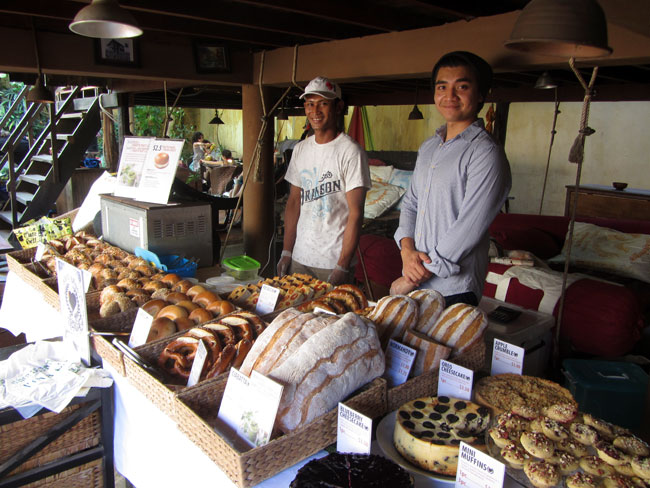 my baking assistant and I (wearing a blue shirt) at a local Sunday farmers market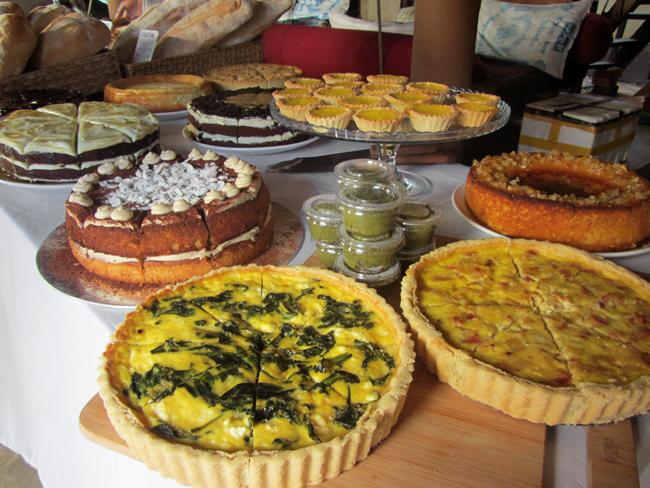 our cakes, tarts, and quiches by baker Jana at the farmers market
We now have a rented shop space, making slow but steady progress on our layout design while consulting with our interior designer. When our bakery will open, only the future knows. In the meantime, we will continue to bake our breads and cakes for the local farmers market every Sunday. Additionally, until our shop is open, I've put my sourdough breads and doughnuts on hold due to its high maintenance and my need for flexibility with time. I admit, it's driving me insane considering sourdough breads is my passion...

Thank you for reading. If there's any interest, I will continue to post updates on my journey towards opening and operating a retail shop in Cambodia.

Best regards and happy baking,
Mr. Zita
Head Bread Baker
Bang Bang
[f] www.facebook.com/BakeryBangBang
[I] www.instagram.com/BakeryBangBang