Spelt, hemp seed flour and sesame
Some time ago I bought about 250g of hemp seed flour and today I made the first attempt to use it. Recipe was simple: 20% wholegrain spelt flour, 9% hemp seed flour, rest was AP flour, hydration 70%, 8% of  starter @100% hydration, 5% white sesame seeds, 2% salt (all bakers percents).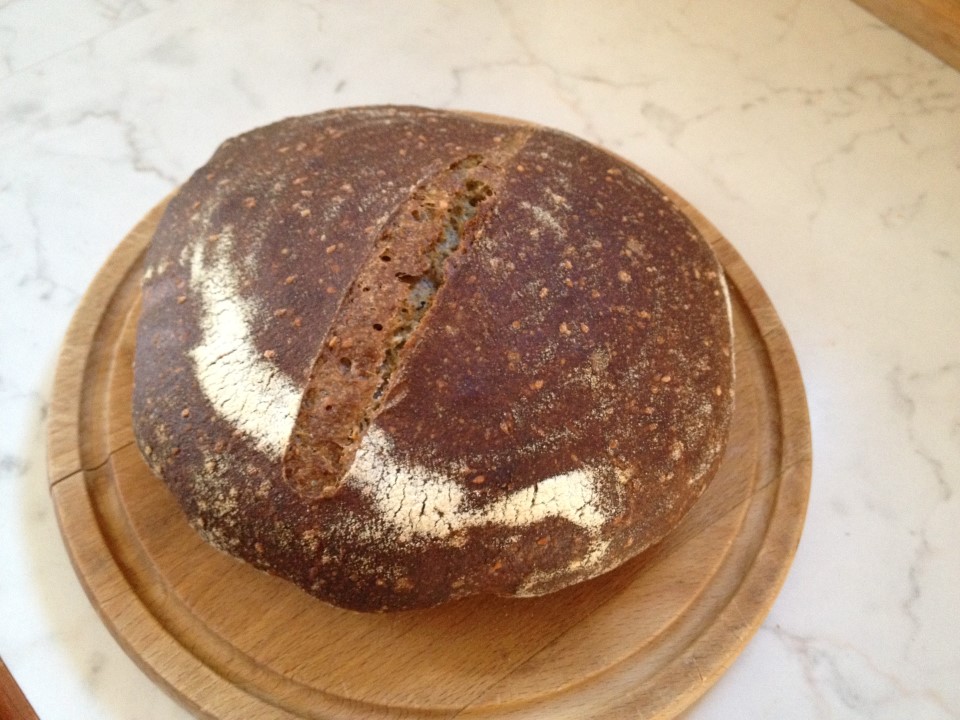 The dough was quite of a dark color due to added hemp seed flour. 3 hour BF, divide & shape with 30 minutes bench rest and then 3 hours proofing on the bench and then retarded for 7 hours before going straight into the the oven.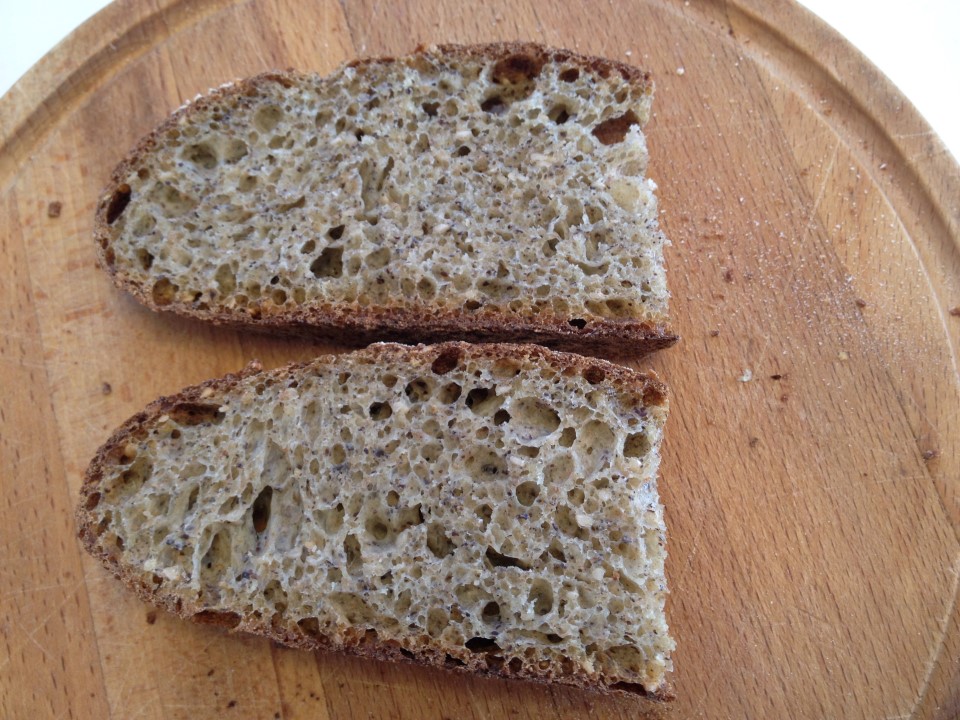 The color of the crust is pretty dark although I was not baking longer than 40 minutes. The crumb is soft and fluffy with a special taste of hemp seed flour which goes perfectly together with sesame flavor.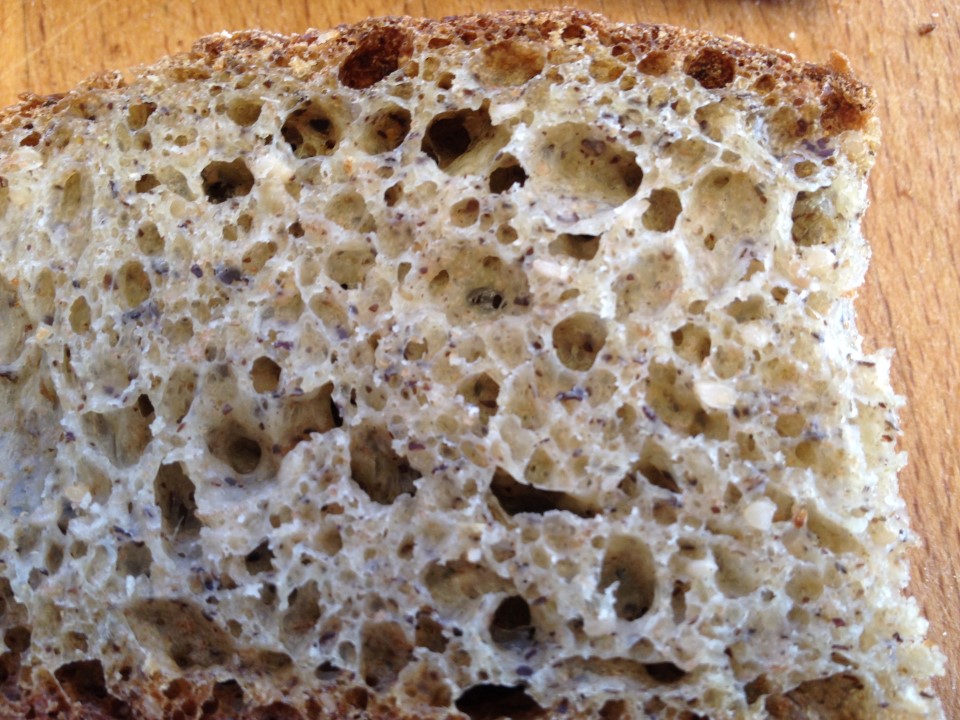 At the beginning I was quite sceptic about the result because the final proof was so slow. The oven spring was not so great as usual, but the crumb is quite open and more ore less pretty even.
Happy baking, Joze