November 27, 2016 - 8:23pm
Bread and Butter Project sourdough and working on my bold bake
I was inspired recently to try a different sourdough recipe, taking some time away from my favourite. Whereas Trevor's has only 50g levain/starter (about 5% of the flour is pre-fermented), the Bread and Butter Project's sourdoughs call for 275g starter (about 22% pre-fermented).

The Bread and Butter Project is a pretty neat social enterprise where refugees and asylum seekers are trained and employed as bakers. Well... they say they employ people. I wonder if their capacity to do this is limited. After all, the Australian government is a world leader in denying as many rights as possible to people seeking asylum here. I know it has previously been the case that asylum seekers and possibly also refugees weren't allowed to work (or to claim any government support. How they were supposed to survive, I'm not sure). It's a bit of a miracle that anyone in need is allowed into Australia. For this reason, any positive project like this is worth support.

They also produce really tasty loaves. A friend recently lent me their book.

The first loaf I made was the orange, yoghurt and poppyseed sourdough. I followed the instructions to the letter, since it was the first time I'd made anything from the book. The taste was great.


Aside from that loaf, I've been working on baking bravely following the excellent suggestions and advice on my posts here.

This was their basic white sourdough - the one in the photo at the top of this post. I used rye flour in my NMNF starter so it's not as white as the recipe intended.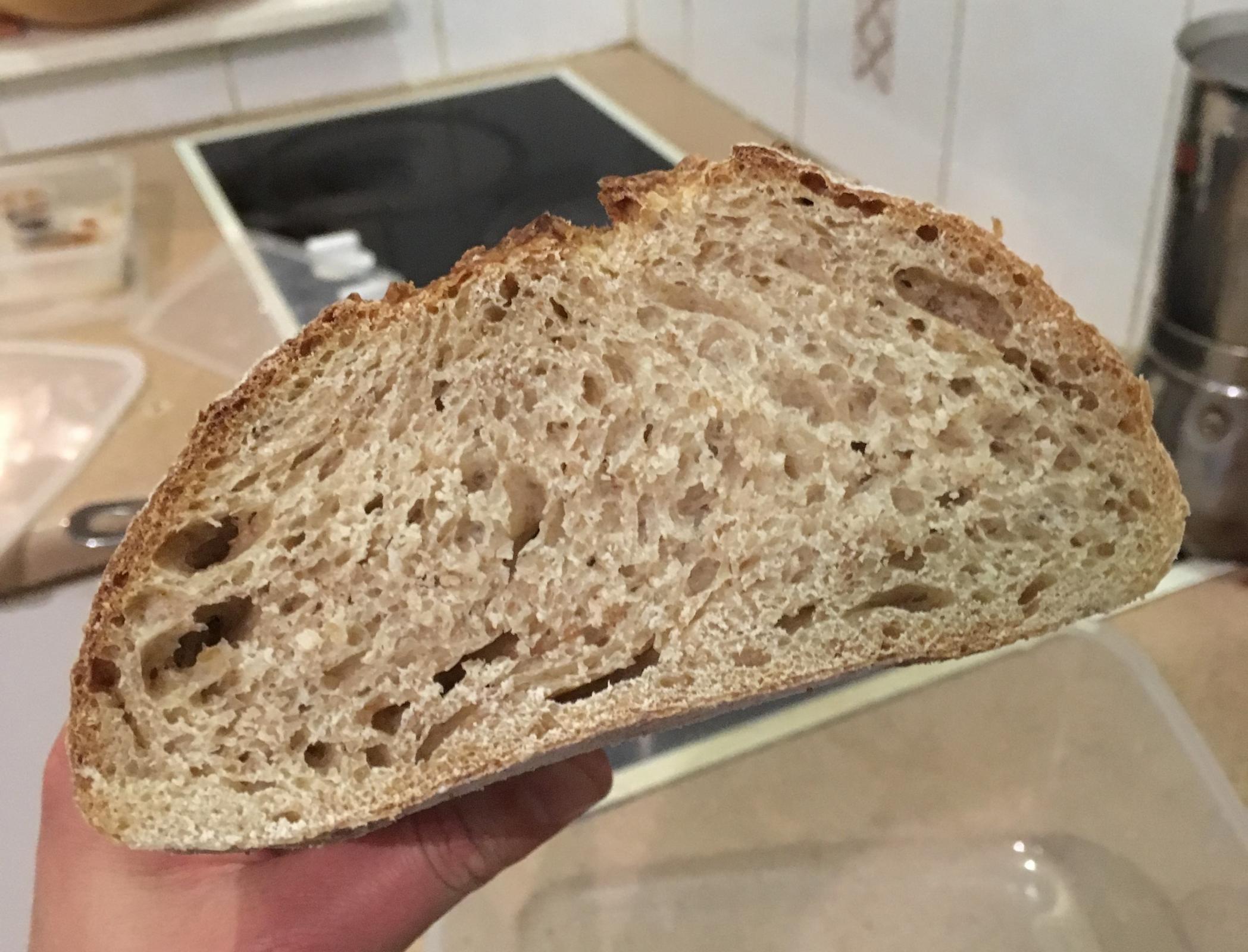 I was especially proud of the shaping on this loaf.