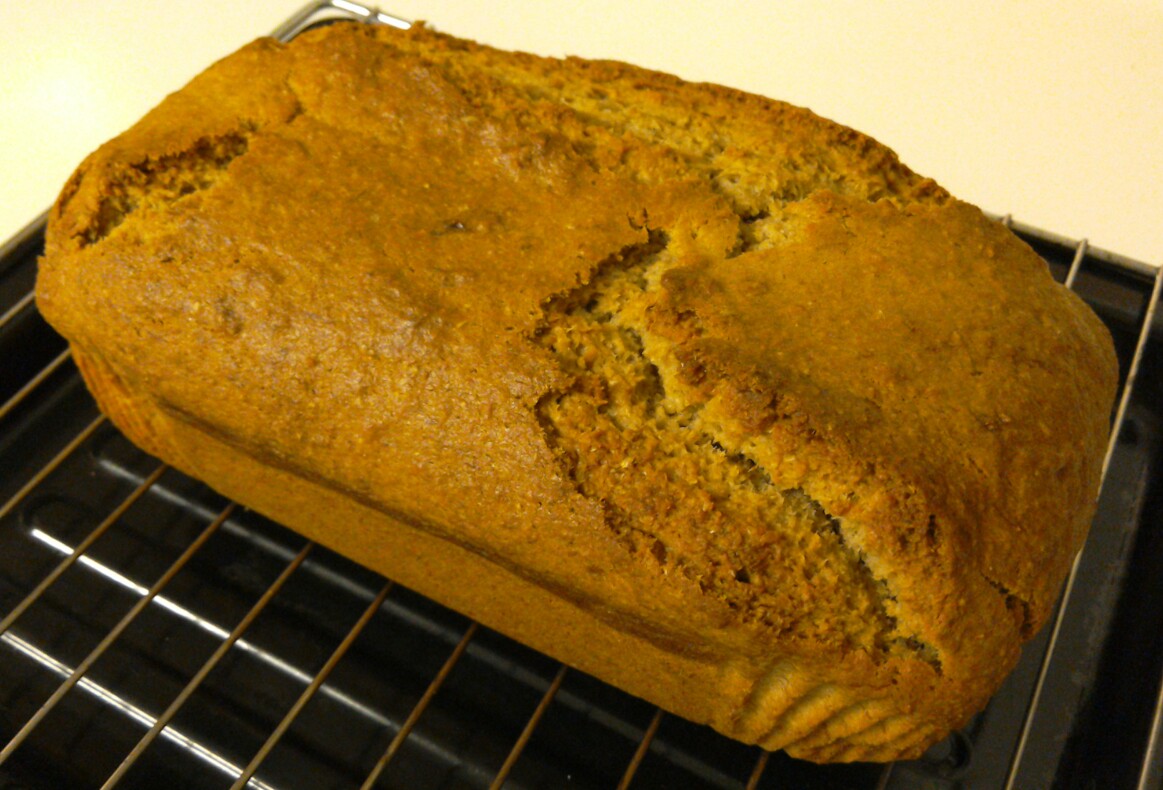 Decided to take a break sometime ago due to circumstances i'm not going to delve too much into. Let us just say a blog became personal and chose some timeout. However I have been looking in from time to time to see how my old friends were getting along and of course couldn't resist all the wonderful bakes, interesting questions and discussions. While I did decide to only be a bystander I couldn't help myself, after seeing a couple of questions, and signed back up to offer some ideas. Due to commitments and work I'm not sure how much time I will be able to devote here but nice to be back anyway. 
Looking forward to forums and blogs about "BAKING" -- 
The website www.culturesforhealth.com has some lovely recipes. I recently tried their Sourdough Banana Bread and it was delicious. Fresh out of the oven here is "mark II" with some changes. I used a kefir starter with some homemade kefir and flour. Took 12-13 hours to mature and peak. Here is the result...
In the main recipe I halved the amount of sugar (healthier this way and it's sweet enough), added 1 tsp cinnamon, used 10% almond flour and the rest khorasan. It is advised to use a straight swap for butter to coconut oil but because butter is 80% fat and coconut oil is close to 100% fat I used coconut oil but reduced it by 20%. 
Floyd, please accept this as a peace offering. Thank you for your patience. If you could activate my private messages and the means to edit my posts I'd be most grateful. 
- Abe